Ah, fall. That special in-between season where summer tails off and we start the march toward winter. In Whistler autumn is a period of transition where days can be warm or cool, sun or drifting clouds with snow on the peaks and rainbows in the rainforest. What do we do in this part of Canada to celebrate the season? Read on…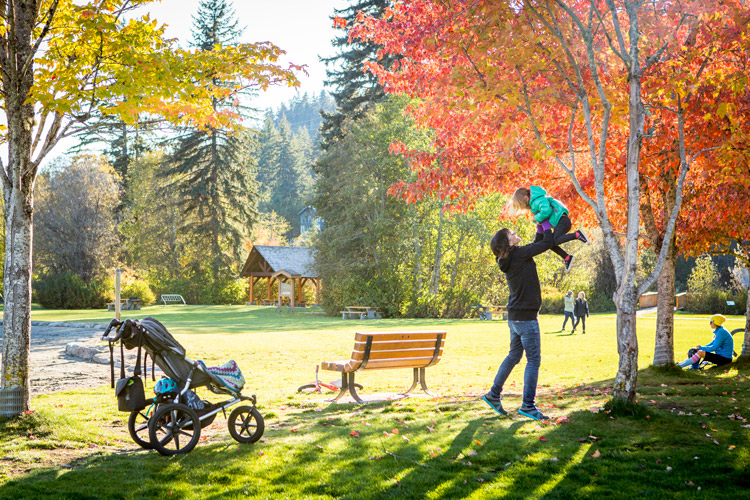 1. Admire the autumn leaves
While most of the forests around Whistler are filled with evergreens, there's pockets of deciduous trees through the valley which change colour with the onset of fall. Catch them on a brilliant sunny day and the colours will take your breath away, and on a grey day the glowing leaves provide much needed colour therapy. Don't just stand back and admire them – take a wander through the leaves for some satisfyingly crunchy footsteps, the sound of fall. Find a park in Whistler to explore..
2. Get adventurous, rain or shine
It's no secret that the Coast Mountains are covered in coastal rainforest, which means precipitation is part of our climate. Here in Whistler we know those beautiful misty, moody days are par for the course and with the right clothing the adventures don't have to stop if it rains (Insider tip: mud makes some of them even more fun). Check out our all-weather activities ideas and find fall deals on activities right here.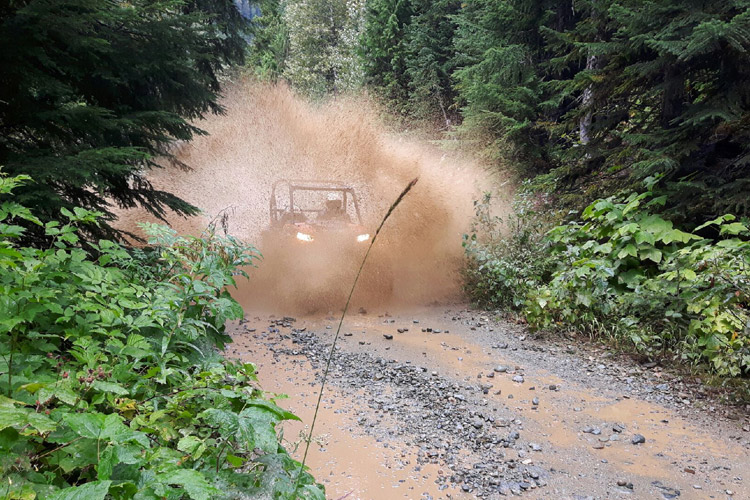 3. Throw an axe or two
Axe throwing and other sports associated with logging have been around in Canada for ages – now Whistler has its very own indoor axe throwing venue where you can get instruction from the pros and take on your friends in competition. Plaid and toques recommended for extra fun. Learn more.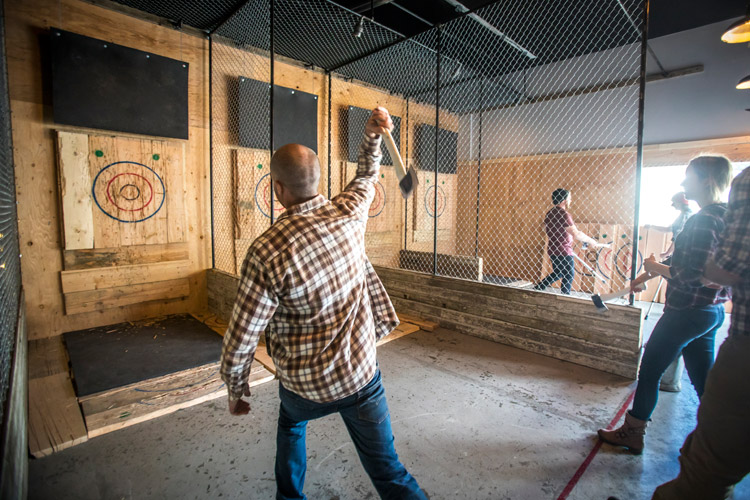 4. Watch the Mushrooms Grow
Cool damp weather brings out the forest's hidden gems, a plethora of fungi of all shapes, sizes and colours. Take a walk in the woods and see how many different mushrooms you can find or team up with a local expert to learn more about foraging for edible mushrooms at the Fungus Among Us Festival. (Safety note: Never, ever eat a found mushroom unless you consult with an expert first – taking a bite of the wrong one can have serious consequences).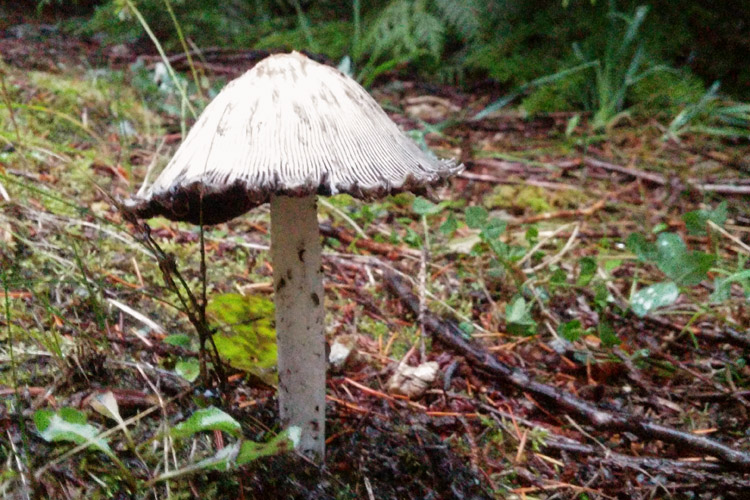 5. Give Thanks, Eat Pumpkin Pie
Canadian's celebrate Thanksgiving in October, gathering with friends and family to celebrate the harvest and everything we have to be grateful for. Check out the Whistler Farmers' Market for the fresh veggies needed to make the meal, including Pemberton-grown pumpkins for the essential spiced pie.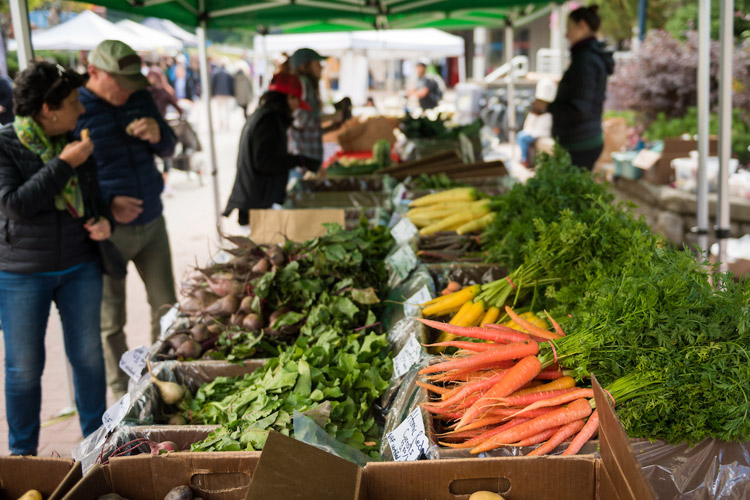 6. Enjoy a seasonal brew
Now's the time that the local craft brewers start to deliver their fall creations. The Chestnut Ale from Whistler Brewing Co. is a classic, the Woodnutt Brown Ale from Coast Mountain Brewing is also one to try and the BrewHouse delivers with the Grizzly Brown Ale. We're waiting to see what nice dark ales, stouts and porters the other breweries will pop up at our favourite craft beer pouring-pubs to keep us warm on misty days.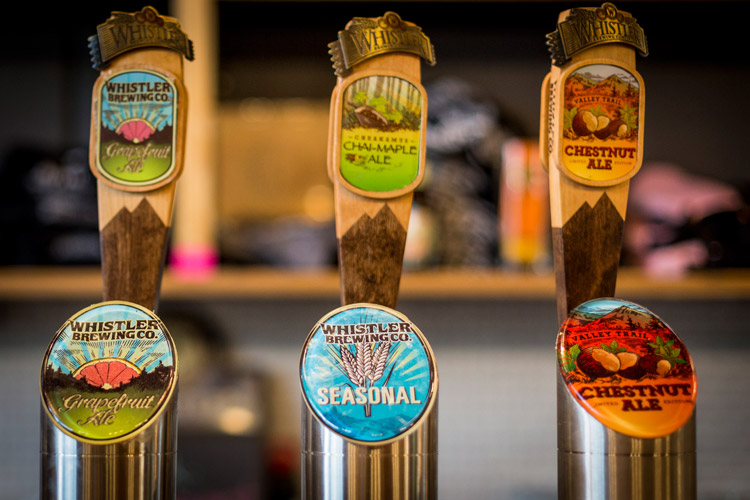 7. Take a misty autumn rainforest walk
Just because there is a little more moisture in the air doesn't mean the hiking has to stop. In fact, some of the most beautiful days in British Columbia are spent hiking at low elevations, enjoying the mist, moss, mushrooms and waterfalls. The Ancient Cedars hike is a favourite at this time of the year, but there's plenty more walks and hikes to try.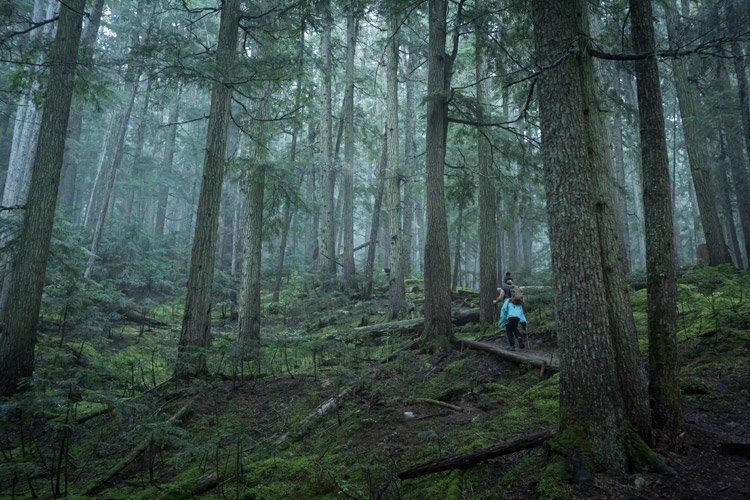 8. Make the most of the sunshine
Of course fall also comes with its share of gorgeous, clear days, so if you are prepared to hike with cooler temperatures and shorter daylight hours you can get some of the best trail time of the season in fall. For those who love to pedal there's more than enough hero dirt to go around too. Head for the flow trails, hit up the bike park for the last time and make the most of the riding season while it lasts. Whatever you do, just be prepared for changes in weather before you head out.
9. Eat
When the days get shorter and the temperatures drop, it's prime weather for staying indoors and indulging in comfort food – or an excuse to take your tastebuds on a culinary adventure. Many of Whistler's restaurants will throw on a special fall menu, allowing you to sample their plates for less. Plus Whistler's festival of food and drink – the aptly named Cornucopia – sits right in the middle of fall so you can sample the best of the Pacific North West and beyond. Read our Cornucopia Survival Guide and start planning your schedule now.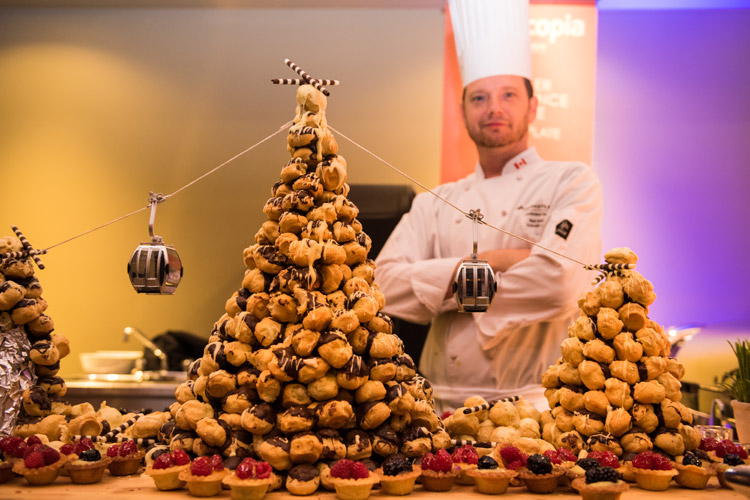 10. Find creative inspiration
Whistler's community of artists, songwriters, writers, filmmakers and photographers know the onset of fall is the ideal time to get creative, and Whistler's cultural venues are perfect for exploring on cool days. Fall offers a ton of events, workshops and musical happenings starting with all the fun of Fall for Arts. Check out the other big festivals like Cornucopia, the Whistler Writers Festival and the Whistler Film Festival for more inspiration.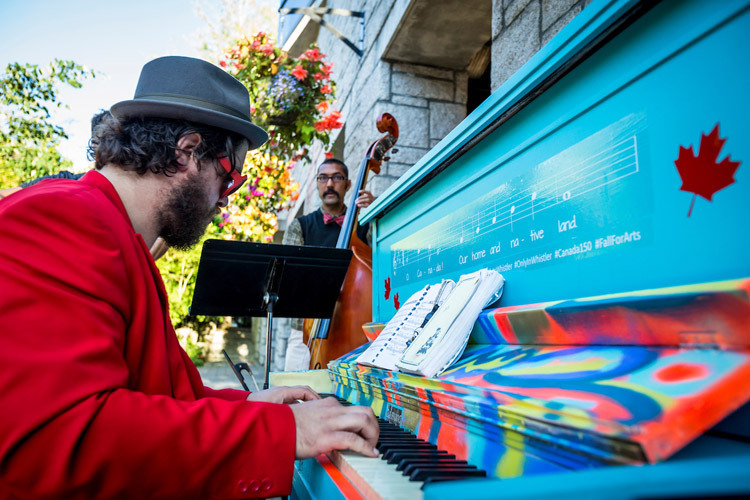 11. Fuel the winter stoke with ski movies
Lights, camera, shred! Fall is the season where the latest ski movies are released, and there's no better time and place to watch the latest 4K powder-slaying flicks than Whistler, when the first flakes hitting the mountains. Winter anticipation starts here and this year, Return to Send'er is kicking off the stoke. Catch it October 12, 2019 at the Whistler Conference Centre. Tickets
12. Watch the snowline drop
Watching the snowline creep down to cover the slopes bit by bit is a Whistler tradition, one that feels like waking up on Christmas morning every day for a month. It's a reminder that winter is coming fast so use fall wisely to check your gear, check your fitness and i check those webcams for the signs of snow. Bring it on.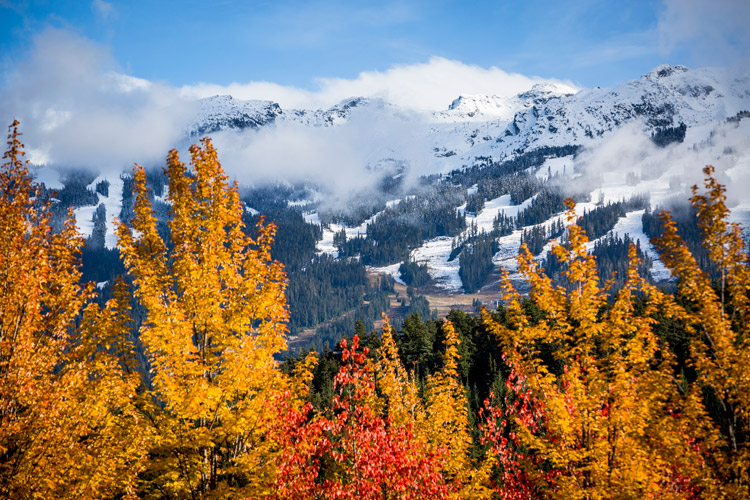 For more ways to enjoy this spectacular season including autumn accommodation specials, check out Whistler.com.