Updated August, 2022
Magnificent waterfalls, ancient trees metres in circumference, glaciers and metres of snowfall each winter – these incredible natural features are all reasons why people love to visit Whistler. They are also all due, in part, to the amount of precipitation the surrounding Coast Mountains attract.
Needless to say, in the spring and fall there are days when those incredible alpine views are masked by clouds and all you can hear in the valley is the sound of raindrops. Getting outside and exploring when conditions are damp means you get to see a whole other side of the ecosystem that rarely makes it into marketing materials, so don't let a bit of H2O put you off exploring.
Here are a couple of ways to make the most of grey days and find the silver lining in the clouds.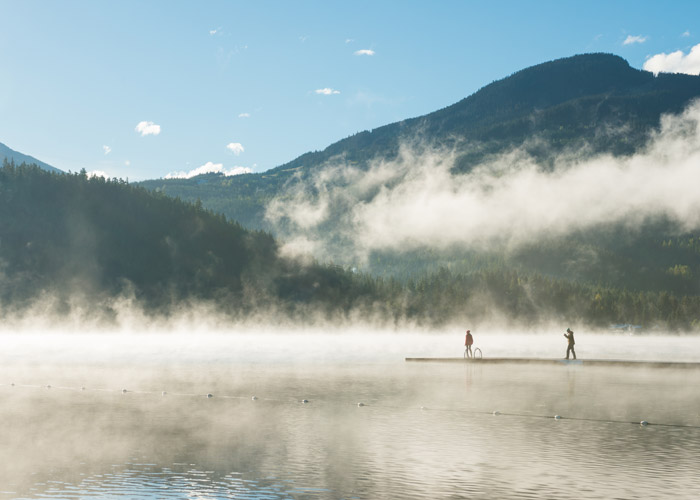 Be Brave
Last we checked, humans don't melt in the rain. It can take a shift in thinking to get off the couch and get outside but bear with us – the results are worth it. Don't be afraid.
Dress for the Weather
The aim is to keep as dry as possible and layer for changes in temperature – keep comfy and you'll be cheerful. A light, breathable jacket (GORE-TEX is our friend), rainproof pants, a hat to keep rain off your face (particularly if you wear glasses), and waterproof gloves. The key is waterproof boots or shoes with good tread – trails will be a mix of gravel, leaf litter, roots, rocks and puddles, and a sure foot is a happy foot.
Aim for the Forest
Heading for trails at lower elevations among the trees means you'll be protected from rain and wind, and with shifting mists, vivid moss, shivering puddles and rushing streams there will be plenty to look at. Picking a trail with a bridge or waterfall means you'll be able to appreciate the sheer power of the water as it follows the rocky waterways down to lakes and the ocean. Check out some of our suggestions – Lost Lake, Train Wreck, Ancient Cedars and Cheakamus Lake would be our top picks.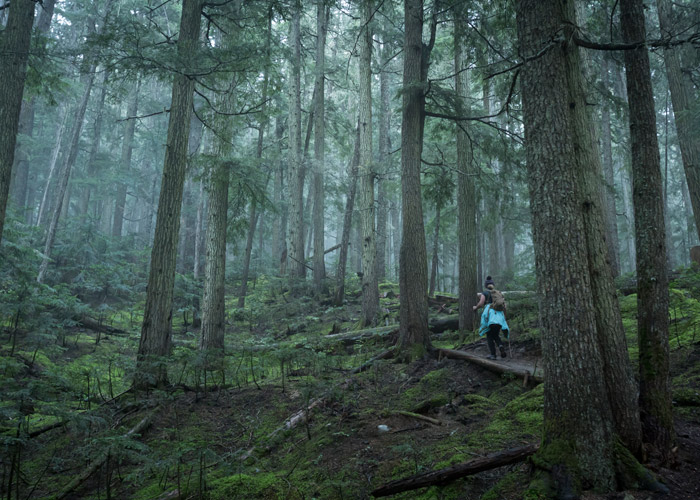 Keep it Short and Mellow
If you aren't used to hiking in the rain, stick to shorter trails and loops, that way you can test your gear – there's nothing worse than a 15-kilometre hike with wet socks. A slower pace will prevent you overheating in your rain gear and give you plenty of time to appreciate the sound of raindrops falling in the forest.
Choose Companions Wisely
Having a buddy along the way will make a huge difference to the mood on the hike. A good friend who enjoys being outdoors and is up for adventure is ideal, someone who doesn't need perfect conditions to be stoked on life (they're the best friends, after all). A sense of humour is also ideal.
Pack Wisely
A waterproof pack will make sure your camera and other gear stay dry. A little chocolate or a little nip from a hip flask is a great way to boost the mood mid-hike no matter what the conditions are like.
Have a Post-Hike Plan
Whether it's packing a towel for the car so you can dry off, or knowing you'll get to a hot shower or hot tub post hike, having a way to warm up and dry off is key. A hot drink and good meal to replenish the energy levels are also highly recommended. The contrast between being out the cool, damp, fresh air and warm and dry is absolutely delicious and should be savoured as much as the hike.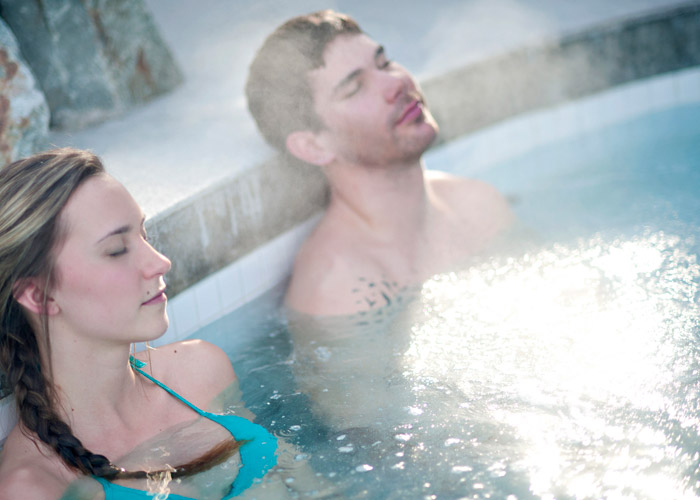 Check in with the Insider's hiking blogs here, and for more information on outdoor activities in all weathers, visit Whistler.com.
Book winter by November 15 to secure the biggest savings of the season (up to 30% off lodging, 60% off lift tickets and 45% off rentals). Come experience Whistler Blackcomb's extensive terrain and adventure at every turn to see why we're known as one of the best resorts on the planet. Secure your winter getaway with Whistler.com for Flexible Cancellation and our Price Match Guarantee.