Updated April 2022
I am lucky to have a view of Whistler Blackcomb from my house, which means I can watch the snowline creep its way down, a little lower every day, bit by bit. I can almost hear the swoosh of my skis on corduroy and feel that heart-pounding rush course through my veins as I push myself a bit farther, a bit faster.
Opening Day for Whistler Blackcomb has been set, so mark your calendar for November 25. The countdown to winter fun has begun, and Whistler's ready to embrace it all. Don't miss another winter, come join us in the mountains.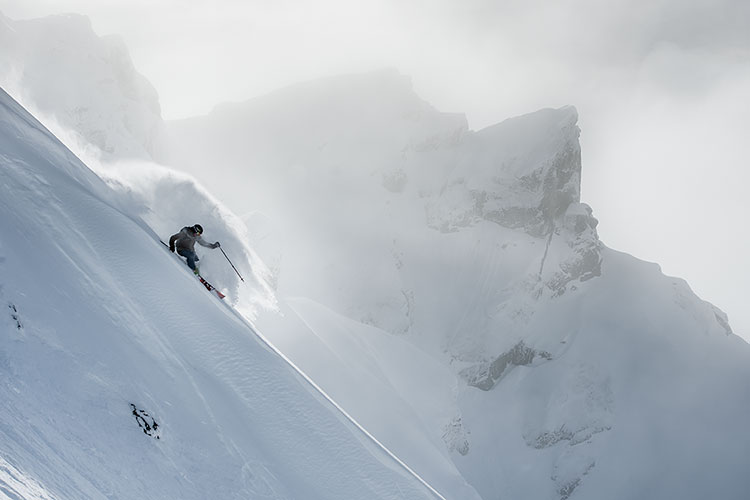 Lovers of snow-based sports are used to being patient and determined, as our winter wonderland is created on Mother Nature's time schedule and no one else's. These traits are going to come in handy this winter season, as travellers all over the world will need to plan in advance, do their research, and pack their patience. Here's what to expect when you come to Whistler this winter season.
Be Prepared
Do Your Research
Canada's borders are open! Now, more than ever, travellers need to do their research before heading to their destination, whether you're an international traveller, from the US or coming to Whistler from another Canadian province.
COVID-19 protocols are constantly evolving and vary from place to place. We want to help you with that preparation as much as we can, so take a look at our COVID-19 page to get the latest information on what you need to know when coming to Whistler.
COVID-19 Basics for British Columbia
You should also take a look at what you need to plan for when returning home. Whistler.com has information for our international guests and will do their best to keep this information as up-to-date as possible, but all travellers are strongly encouraged to do their own research and to confirm their re-entry requirements via official government resources.
As we mentioned, things change, so our advice would be to keep checking our COVID-19 page before and during your vacation to stay informed.
Book Ahead
We would advise you to book accommodation, restaurants and activities ahead of time to avoid possible disappointment and to allow Whistler businesses time to plan and be ready for your arrival.
Make sure you pack your patience, Whistler's businesses are open and can't wait to serve you, but staffing is an issue across the hospitality sector as businesses work to recover from the pandemic. Please be kind to the people serving your food, checking you in and taking you out on a tour, they are working hard to deliver a great experience. Remember, we're still in this together.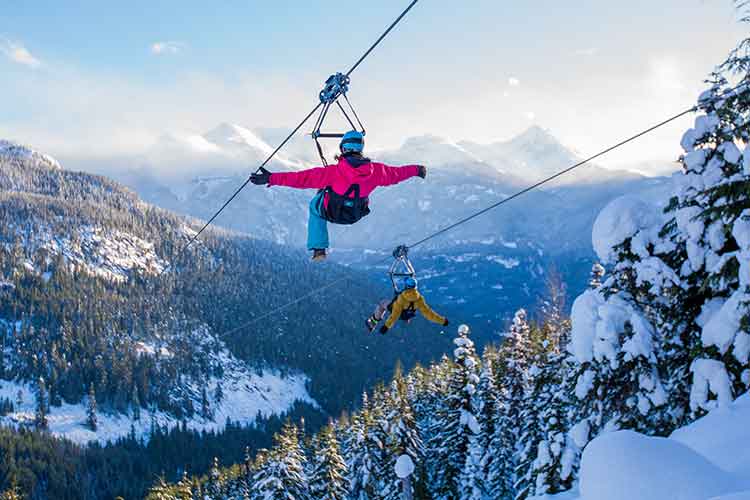 You can consult Whistler's Doors Open Directory to see how businesses have modified their operations in response to COVID-19. When in resort, you can use the Whistler interactive map for up-to-date information on local businesses including hours of operation and periodic closures.
Locally based, Whistler.com travel consultants can help answer any questions you have about Whistler and help you book ski packages and activities, guaranteeing you the best price available. For some ideas of what you might want to do off the slopes, take a read of Know Before You Go: Outdoor Activities Off the Slopes.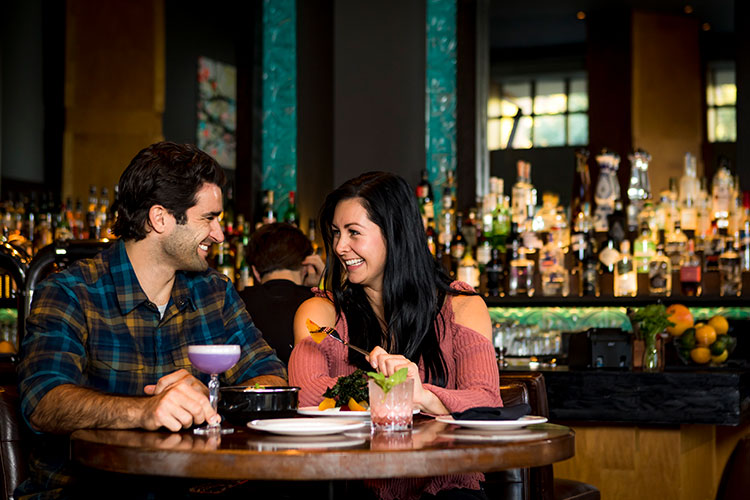 Responsible Travel
The Whistler community cares deeply for the environment and strives to preserve the area's natural beauty by taking meaningful steps towards the resort's vision of sustainability. Take a read of Whistler's environmental initiatives and how you can play your part while you're here on our Responsible Travel in Whistler page. Thanks in advance for being a responsible traveller.
Support Local
If you need some new winter gear or want to give what you have some TLC, buying locally  from shops and utilizing local services enhances the Whistler community, connects us all socially, creates jobs and boosts the economy.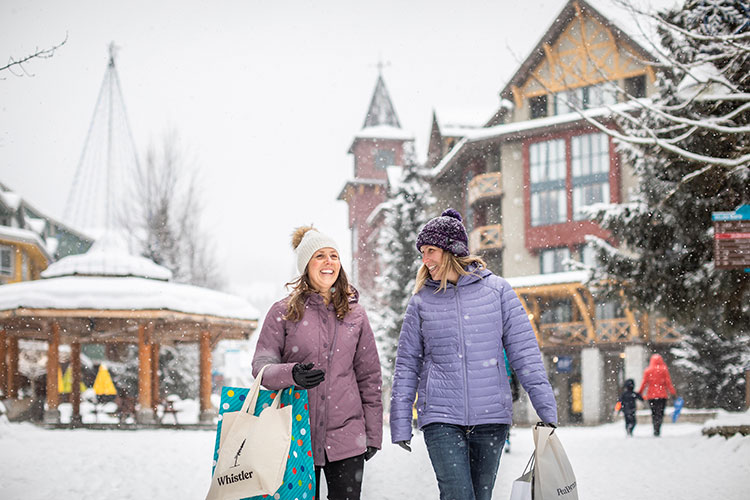 What's New at Whistler Blackcomb
Before we start with what's new, let's just recap what's not changed. Whistler Blackcomb is still North America's largest ski resort, with 200+ runs over 8,100 acres of terrain. It has reliable snowfall and moderate temperatures, thanks to its West Coast locale and has been voted Best Ski Resort in North America multiple times. This is all status quo.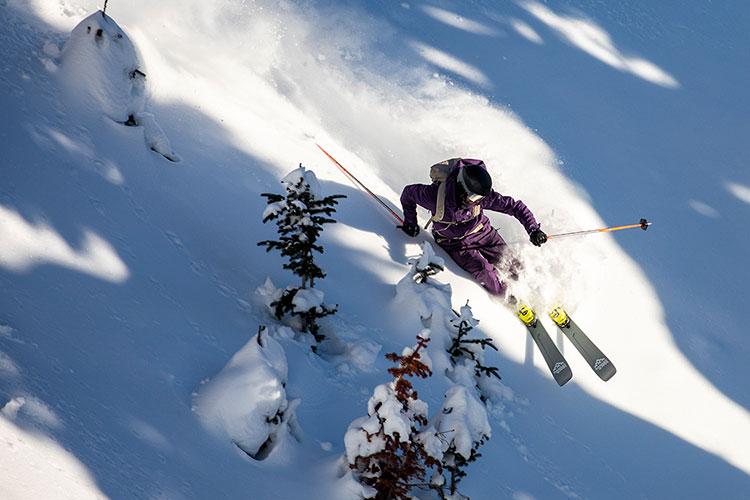 What happens here is big mountain skiing, the kind of skiing and snowboarding you see in the movies. You know, powder in the face, graceful, arcing turns on long, vertical descents and cliff drops with pillowy landings. Not quite there yet? Seventy-five per cent of Whistler Blackcomb's terrain is green and blue (beginner and intermediate), so you can work your way up to those powder turns, or cruise the corduroy at your own pace and take in the incredible views of the Coast Mountains.
No Whistler Blackcomb Reservation System
Last winter, Whistler Blackcomb had a reservation system for skiing and riding, but this season it doesn't and has said it will be loading lifts and gondolas at normal capacity.
Face Coverings
Guests are no longer required to wear masks anywhere on Whistler Blackcomb. Although you will notice that employees will still wear masks in all guest-facing spaces.
Dining
Proof of vaccination is no longer required in BC. Like last season, guests will be required to book a reservation to eat at on-mountain restaurants using the Time to Dine reservation service.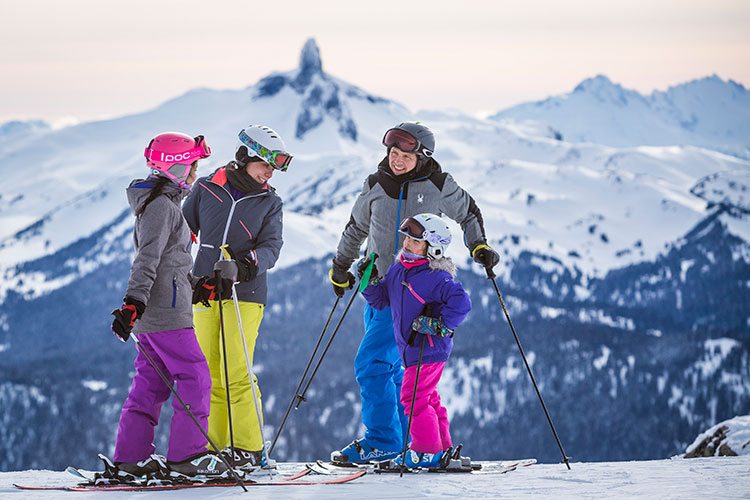 Cashless Transactions
All transactions at Whistler Blackcomb will be cashless again this season. We suggest you book in advance and online to make your experience as smooth as possible.
Whistler Blackcomb Snow School Daily Lessons & Camps
Whistler Blackcomb is resuming more of its lesson-based programs this season, including those for younger children.
Read more in, Know Before You Go: Skiing and Snowboarding at Whistler Blackcomb.
We will all have to adventure differently again this winter season, but hey, the mountains are open, there's so much room to play, and we can't wait to welcome you back to Whistler. For even more inspiration, take a look at our Why Whistler? video series.[/vc_column_text][/vc_column][/vc_row]
Book your winter holiday with Whistler.com Whistler.com today to secure the best rates for the winter 2022/23 season (save up to 45% on lodging and 61% on lift tickets). It's easy to book your vacation when you have the freedom of our Flexible Cancellation options backed by our Book With Confidence program.