Coming to Whistler in late November through mid-December means you get all the festive feels, along with some great deals. Whistler Blackcomb is open for skiing, snowboarding and sightseeing, and thousands of twinkling lights turn Whistler into a magical, winter wonderland that can't help but bring on the festive cheer.
At the same time, there's good value on accommodation and Whistler.com's shop local voucher gives you $100 towards your gift-buying this season if you stay for three nights or more. Book yourself a room with a fireplace, hot tub, view of the mountains, and make it a cozy, Canadian getaway.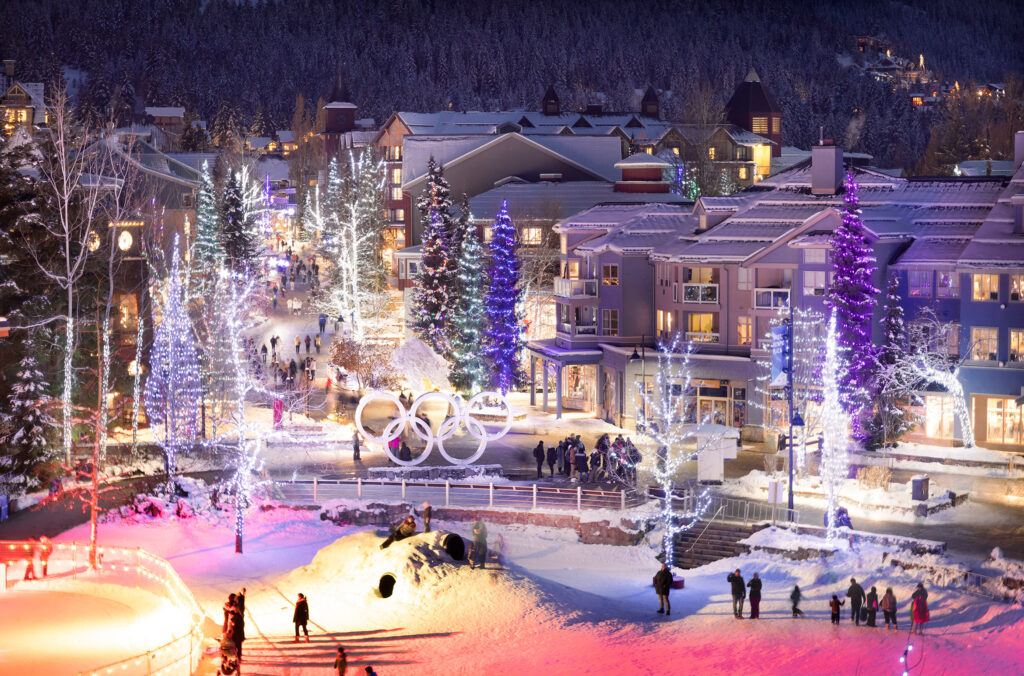 Admire the Festive Lights
Lights, lights and more lights – 350,000 to be exact – that's how many you'll find strung around Whistler Village. Download the free, Go Whistler Tours app, which has three, self-guided routes that take you around the best of Whistler's festive lights. The app even has suggestions for where to get a warming hot chocolate. Read more about these tours in Walking in a Winter Wonderland.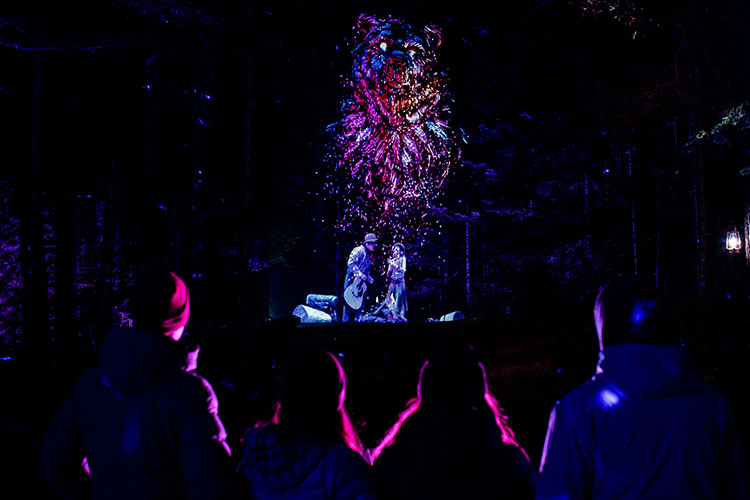 If you enjoy the Village light display, you'll love Vallea Lumina, an immersive multimedia night walk in the forest. Watch stories play out over the snow and pursue hidden wonders around every corner. Read more in Magic in the Mountains: Winter Vallea Lumina.
Go Ice Skating and Tobogganing in Whistler Village
Skating brings back those childhood, holiday feelings of exhilaration and pure, simple delight. The outdoor rink at Whistler Olympic Plaza opens on November 24, and you can bring your skates or rent them. Situated in the Village with views of the mountains as a backdrop, it's got that magical, snow-globe feel and on a clear night, you'll be skating under the stars.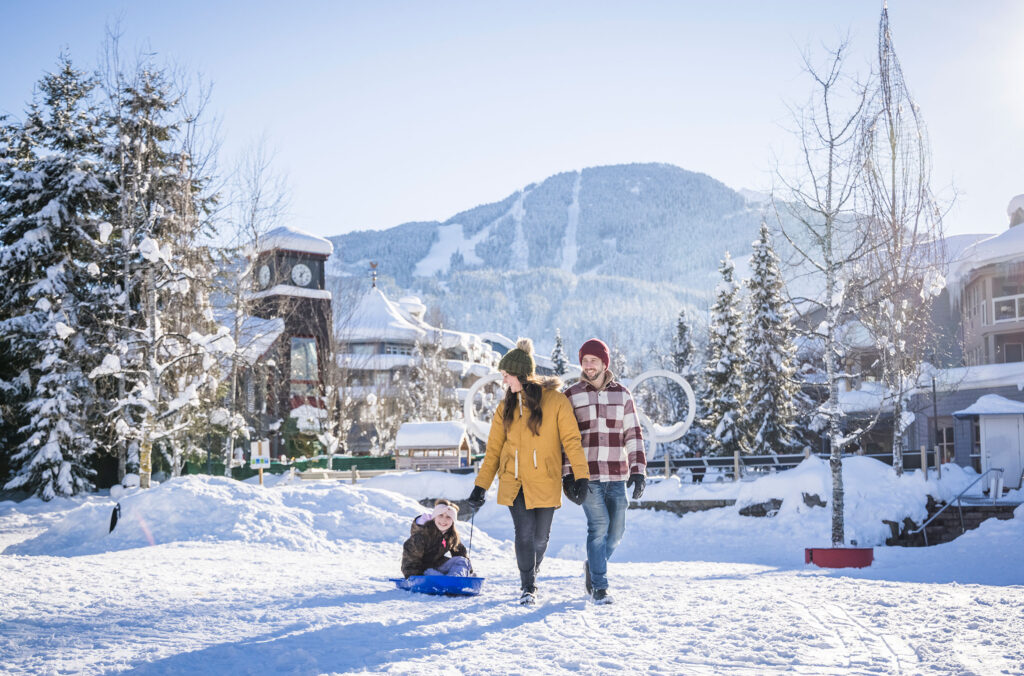 Right next door is the Snow Zone, a tobogganing heaven for kids and big kids alike. It starts as soon as there's enough snow to mould into small hills and icy gullies, perfect for a few cool rides.
Talking of sliding, the Eberspächer Luge World Cup is happening at the Whistler Sliding Centre on December 15 and 16. Athletes from over 20 countries will be hitting speeds of up to 130 kilometres per hour as they compete, and it's free to spectate. If you feel inspired, you can take to the track with their public skeleton and piloted bobsleigh programs.
Shop Local Artisans
Carefully picking out the perfect gift for a loved one and supporting a local artisan at the same time – it's a guaranteed double dose of the warm and fuzzies. You can shop everything from scented candles to original paintings and prints in boutiques and galleries along the Village Stroll and at these upcoming events:
Whistler Holiday Market | November 25 and 26
Bratz Biz Youth Artisan Market | November 25 and 26
Whistler Bespoke Market | December 9 and 10
The Maury Young Arts Centre, located opposite the Brewhouse, has a year-round, Sea to Sky, artisan shop in its lobby. If you go there, make sure to enquire about any upcoming performances, shows and workshops, including the Arts Whistler Live! Presents O Come All Ye Soulful, happening on December 14.
Celebrate the Ski and Snowboard Season
The true gift of winter – the ability to ski and snowboard. Both Whistler and Blackcomb Mountains are due to be open for skiing, riding and sightseeing on November 23 (subject to change). Get your season started early and take advantage of the quieter slopes in the early season, especially if you come midweek.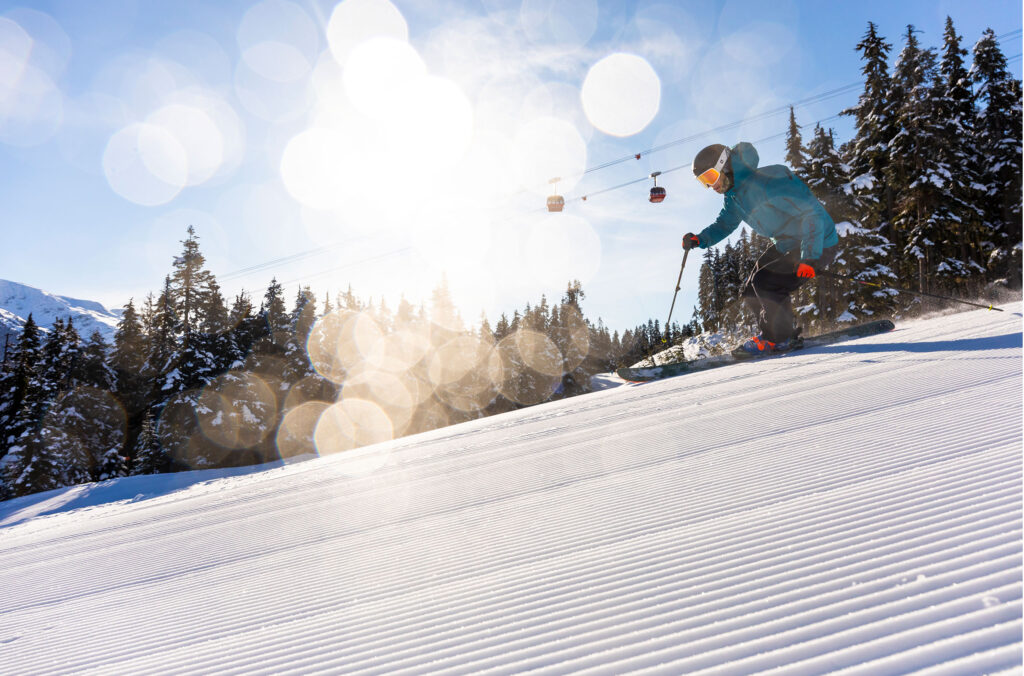 Whistler Film Festival
Talking of cozy nights, the Whistler Film Festival (WFF) is adding its own stars to Whistler's starry skies from November 29 to December 3. The 2023 lineup includes the star power of Natalie Portman, Julianne Moore, Bradley Cooper, Carey Mulligan and Jeffrey Wright, to name a few. Read more about WWF2023 in our dedicated blog.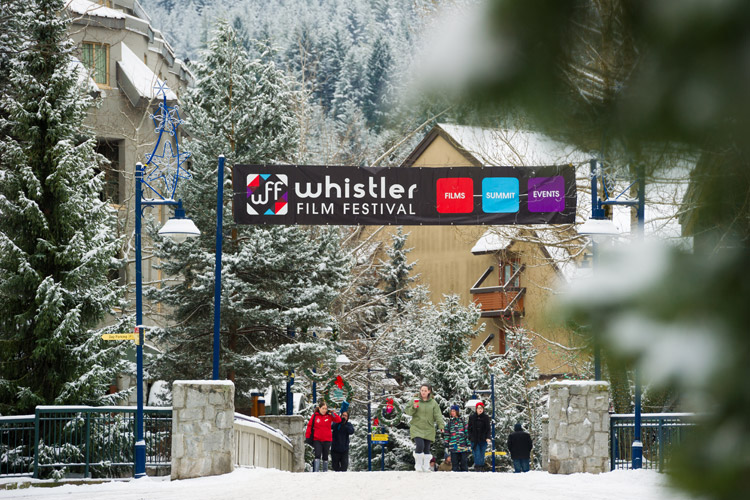 For more events happening at this time of year take a look at our early-season events calendar. It's definitely a holly, jolly time of year.
Relax Before Festive
The festive season is fun, but it can get a little hectic. Take a breather up in Whistler. Get out for some crisp, winter walks, stretch those muscles on the slopes or the Valley Trail, pamper yourself at one of Whistler's spas or simply soak in your natural surroundings.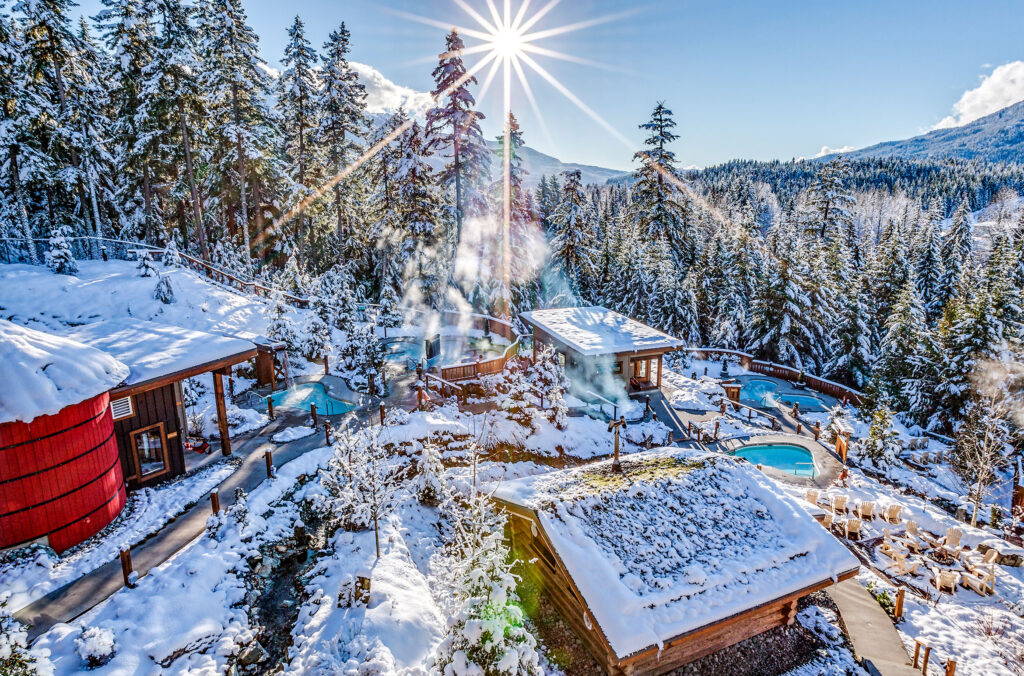 Stay 3+ Nights and Get a Free $100 CAD Whistler Shopping Voucher
Book 3+ nights between November 23 to December 20, 2023, to receive a free $100 CAD Whistler Shopping Voucher. Enjoy early-season deals with rooms starting from $175 CAD per night.