Whistler Blackcomb is scheduled to open on November 23, 2023 (subject to change), and there are a few changes for this season that you need to know about before you hit the slopes, but before we start with what's new, let's just recap what's not. Whistler Blackcomb is still North America's largest ski resort, with 200+ runs over 8,100 acres of terrain. It has reliable snowfall and moderate temperatures, thanks to its West Coast locale and has been voted Best Ski Resort in North America multiple times.
What happens here is big mountain skiing, the kind of skiing and snowboarding you see in the movies. You know, powder in the face, graceful, arcing turns on long, vertical descents and cliff drops with pillowy landings. While that's simply amazing, it's worth noting that seventy-five percent of Whistler Blackcomb's terrain is green and blue (beginner and intermediate), so you can work your way up to those powder turns, or cruise the corduroy at your own pace and take in the incredible views of the Coast Mountains.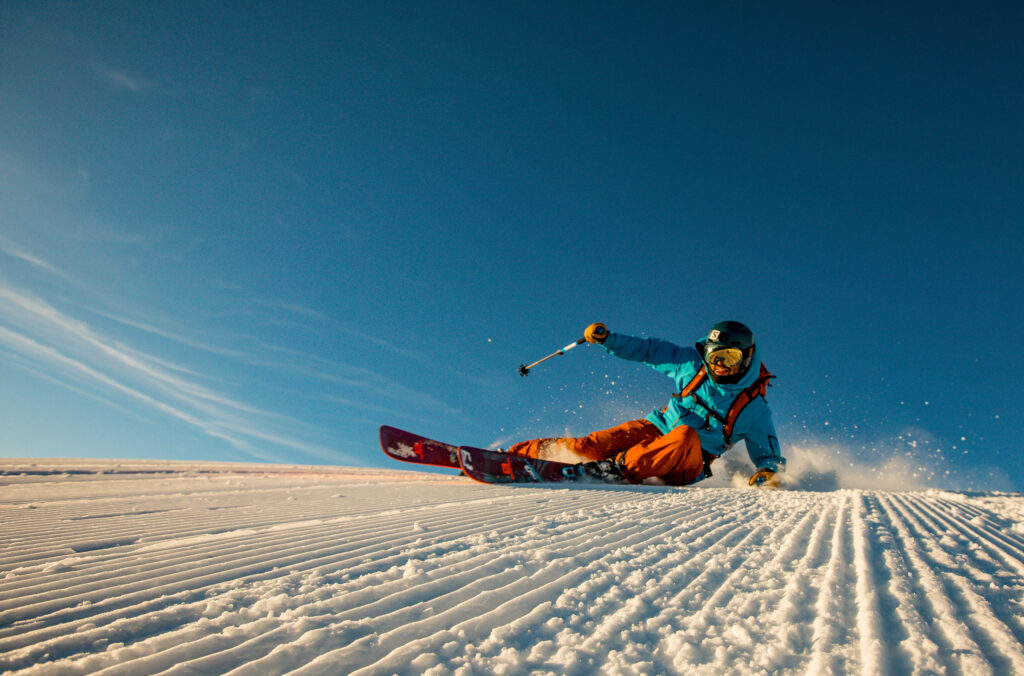 Shared Territories: Lil'wat Nation and Squamish Nation
Whistler Blackcomb operates on the shared territories of the Lil'wat Nation and Squamish Nation who have lived on these lands since time immemorial. We recommend a trip to the Squamish Lil'wat Cultural Centre while you're here to learn about the land, people and culture of the First Nations.
Day Passes for Whistler Blackcomb – Buy Yours Now
All Whistler Blackcomb Pass sales typically end at the start of December (December 3, 2023) including the Whistler Blackcomb Day Pass – these Passes offer some of the lowest rates to ski / ride this season. They aren't date-specific and don't have to be used consecutively. After this time, you will only be able to purchase date-specific lift tickets for the mountain and the cost can be more than double (our advice: if you know you're coming to ski or ride Whistler Blackcomb at some point this season, buy your passes now). Epic Passes also offer significant value, while Edge Cards, available for Canadians and Washington State residents are another great money-saving option.
To prioritize the guest experience and Pass Holders, Whistler Blackcomb is limiting lift ticket sales during the season, yet again another reason to buy your passes early!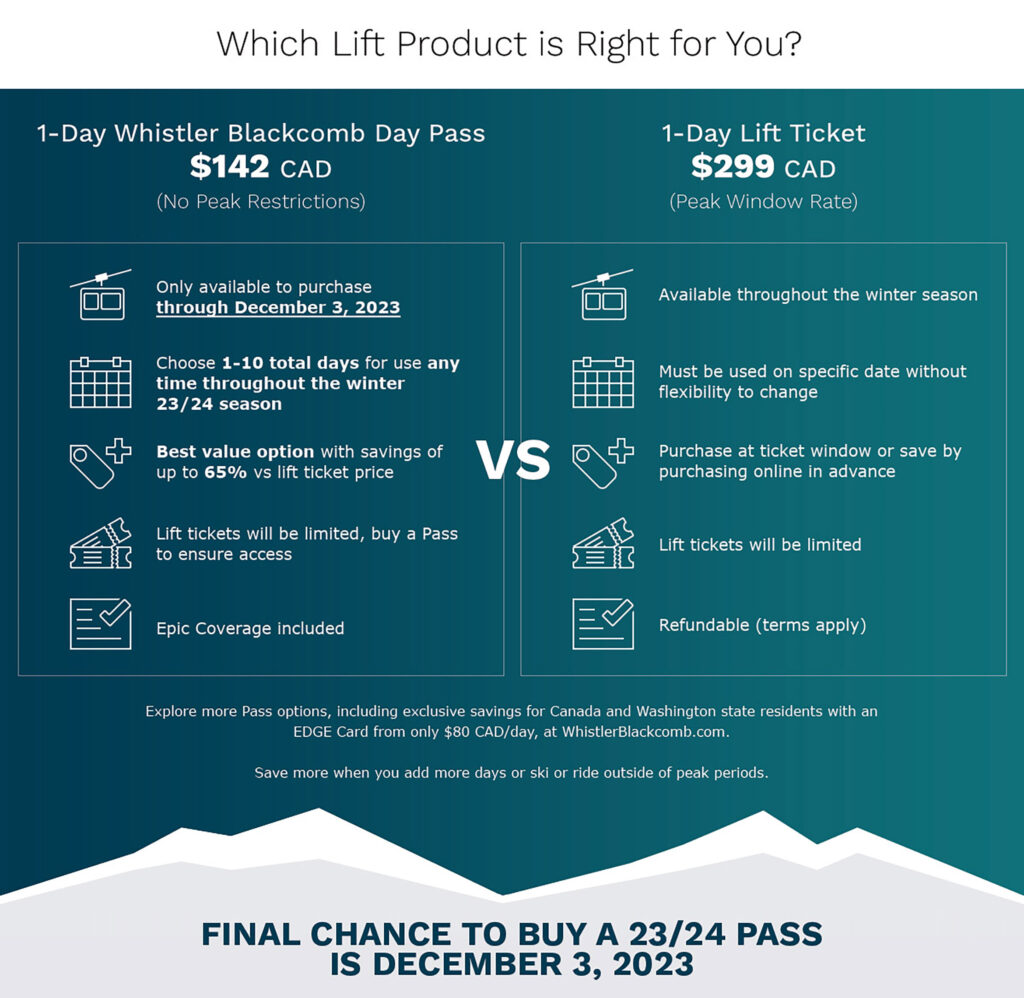 Whistler's Winter Weather
As we're located in the Coast Mountain Range, Whistler Blackcomb consistently offers reliable snow conditions, with an average annual snowfall of 10.8 metres (426 inches / 35.5 feet) per year. This season, the weather forecasters are calling for a white and cold one across Canada. Whistler is predicted to dodge the nippy temps felt inland with the Canadian Farmers' Almanac saying British Columbia will be getting near-to-normal winter temperatures, which means lots of the white stuff without the frostbite.
Opening Day
Whistler Blackcomb is due to open on Thursday, November 23. As always, this date depends on Mother Nature and all the operational checks that have to happen before the lifts start to turn. The Roundhouse Lodge, Glacier Lodge and Rendezvous Lodge are all set to be open from day one, as are the GLC, Dusty's and Merlin's. Full-service option, Christine's on Blackcomb Mountain will open on November 24.
For later on in the season…
7 On-Mountain Dining Must-Dos
Whistler Blackcomb has 11 on-mountain dining locations, so we thought we'd give you a hit list of some of our favourite things to munch on while we're on the slopes.
Japanese Ramen and Indian Curry at Glacier Creek Lodge, Rendezvous and Roundhouse

Loaded, buttermilk waffles at the Crystal Hut

Cinnamon buns at Chic Pea

Indigenous-inspired cuisine at Raven's Nest

Flight of BC wines at Christine's or Steeps

Caesar at the Umbrella Bar

Grilled Cheese at Ollie's
BONUS: Watching The Hairfarmer's play at Merlin's while working on a mountain of nachos (okay, not on-mountain, but worth the shout-out)
NEW: Fitzsimmons Express 
The Fitzsimmons Express, at the base of Whistler Mountain, is being upgraded from a 4-pack to an 8-pack chair. This 73% increase in uphill capacity means less time waiting and more time up on the hill, yipee! Construction is apparently in its final stages with the hope that we'll be riding it before Christmas (but not for opening day). 
Whistler Blackcomb Ski and Snowboard School
Ski and snowboard school is available for adults and children aged three and up of all skill levels. Lessons are the best way to get ahead on the slopes, whether you're on them for the first time, the first time in a while or you're looking to enhance the skills you already have. The adult, four-day program called The Camp is a good option and for the kiddos, there are the Kids 3 and 5 Day Adventure Camps. Read what it's like to join one of the all-women camps in Confidence Boost: Women's Ski Camps in Whistler.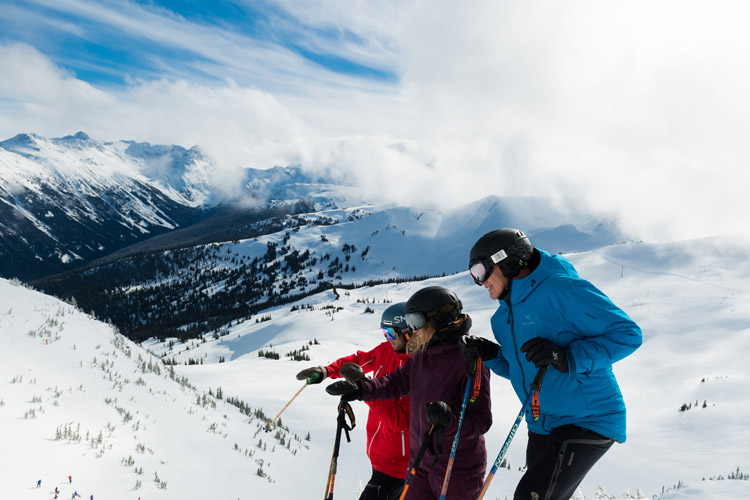 We strongly recommend making a booking well in advance of your lesson date to ensure availability. Making advance bookings during peak periods, like the festive season and school holidays, is a must to guarantee your preferred lesson type and time. It's also good to note that you get lift line priority when you're in Ski School, which can be handy on popular days!
Whistler Blackcomb First Tracks
Want to get on the slopes before the majority of other riders? Grab yourself some First Tracks tickets (tickets available soon). Returning, on December 15, these tickets allow holders up early, but that does mean you've got to be at the Whistler Village Gondola at 7:30 AM and one of the first 600 people to make it up there.
Your ticket also includes a $17 voucher to be spent at Whistler Blackcomb on-mountain locations that day. Take a coffee for the initial lineup and then reward yourself after those fresh laps with a gooey cinnamon bun or waffle breakfast!
Family Certified Zones on Whistler Blackcomb
The Family Certified Zones include the Magic Castle and Tree Fort. Check the Whistler Blackcomb website for updates throughout the season.
Sightseeing on Whistler Blackcomb
You don't need to be on skis or a snowboard to enjoy the incredible alpine views. The PEAK 2 PEAK 360 Experience will be open for sightseeing daily, beginning opening day, November 23. Find out more about this experience in our blog, Mountain Sightseeing for Non-Skiers.
Whistler Blackcomb Fire & Ice Show
The Fire & Ice Show returns once again this season.  This spectacular display of pyrotechnics, music, live entertainment and world-class freestyle skiing and riding happens every Sunday night during the winter season starting December 31. Just head to the base of Whistler Mountain to watch the athletes soar into the sky!
Fire & Ice is presented by Whistler-Blackcomb, in partnership with the Resort Municipality of Whistler and Tourism Whistler.
Whistler Heli-Skiing
Whistler Heli-Skiing typically starts flying in early December (weather dependent). Their exclusive tenure consists of 432,000 acres of classic, big mountain terrain. This includes 173 glaciers and 475 runs in an area 50 times the size of Whistler Blackcomb.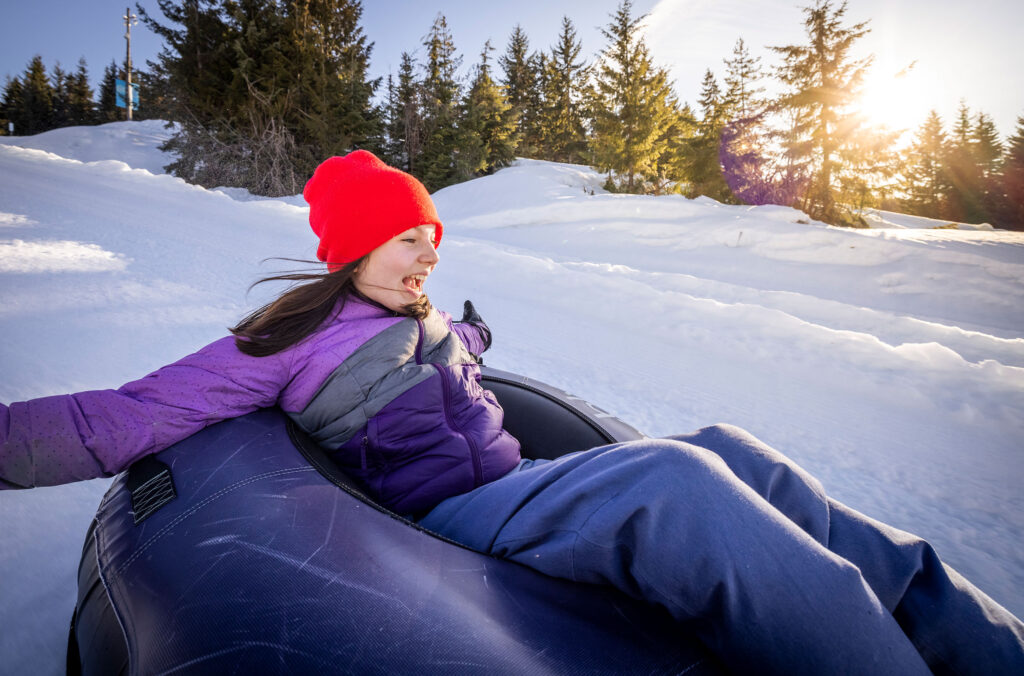 bubly Tube Park
The family-favourite bubly Tube Park (opening TBD) is accessible by taking the Excalibur Gondola out of Whistler Village (it's free for foot passengers) or by driving and parking in Lot 8. There's 1,000 feet of sliding bliss to be had on the multiple lanes and there's no slogging it back to the top thanks to the handy conveyor belt.
It's typically open nightly to around 8 PM (always check times) and is a great après ski or evening activity. The ride is family-friendly although children must be three years old and taller than 36 inches (91 centimetres) to partake. We advise wearing your snow boots!
My Epic App – Great for On-Mountain Decisions
The My Epic app is great to have in your pocket on the hill as you can see which lifts are open and their wait times, access an interactive map with GPS functionality, check the weather and snow cams, etc. as well as log your personal stats and account details. However, those who have been enjoying the app's Mobile Pass & Pay technology will have to wait a bit longer to be able to use that at Whistler Blackcomb as they're still configuring the tech.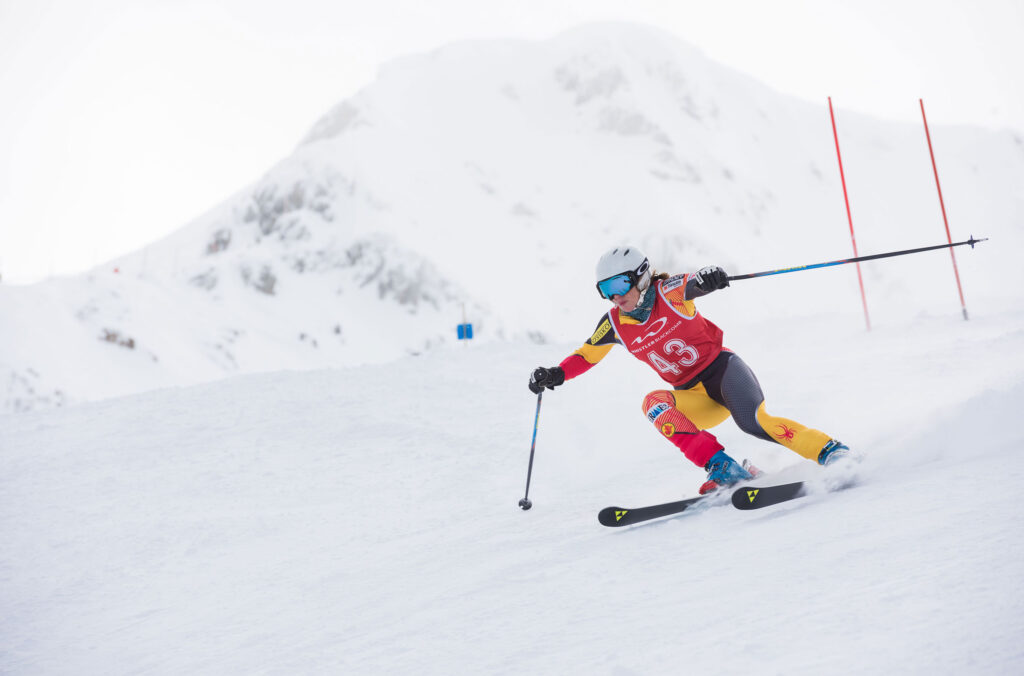 Events on Whistler Blackcomb
Mark your calendars for Whistler Blackcomb's classic events like the Peak to Valley Race, Whistler Cup, Creekside Classic, Whistler Pride and Ski Festival, and World Ski and Snowboard Festival. Keep an eye on our Local's Lists for smaller, on-mountain events that are happening in the month.
If you want help navigating some of this information just connect with the locally-based team at Whistler.com or use the Ask Whistler live chat service for quick questions. We look forward to seeing you in the mountains this winter season!