Editor's Note: This post was originally written in 2018, but as it's the fall in a temperate rainforest these tips are still on point!
They say there is no bad weather, just inappropriate clothing. While that is generally true, if we're being realistic, there are some activities that are way more fun on rainy days than others.
We love drizzly fall days here in Whistler because rain in the valley means our upper slopes are being loaded with snow for the coming ski season. As we head into this change of weather we have plenty of showery days ahead, so here are some ideas for making the most of the coastal weather that makes Whistler the lush, temperate rainforest it is.
Natural
Moody autumn weather is quintessentially BC. Everywhere you look low-lying clouds filter through the trees exposing stunning landscapes as they shift with the wind. Here are some activity suggestions that will surround you with these incredible vistas.
Hike
Opening day is right around the corner, but are your legs ready for it? Hiking is the perfect way to train outdoors and revel in the lush views. At this time of year, it's definitely a good idea to check the weather before you go as snow is starting to creep down the mountains. We'd suggest some of the lower-lying hikes like Lost Lake, Cheakamus Lake, and Train Wreck just to be on the safe side. Here are some tips for hiking in the rain.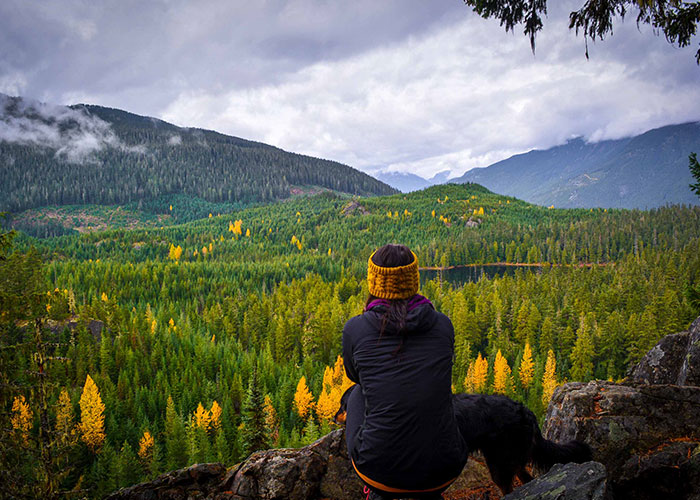 ATV Tours
Combining nature with horsepower of an ATV or RZR/UTV will get your heart pumping as it falls in love with the local landscape. Note that you're fully kitted out in all the waterproof gear you need by the activity provider, so don't hold back on those muddy puddles and creek crossings! Read more in Side-By-Each: A Whistler Off-Road Adventure.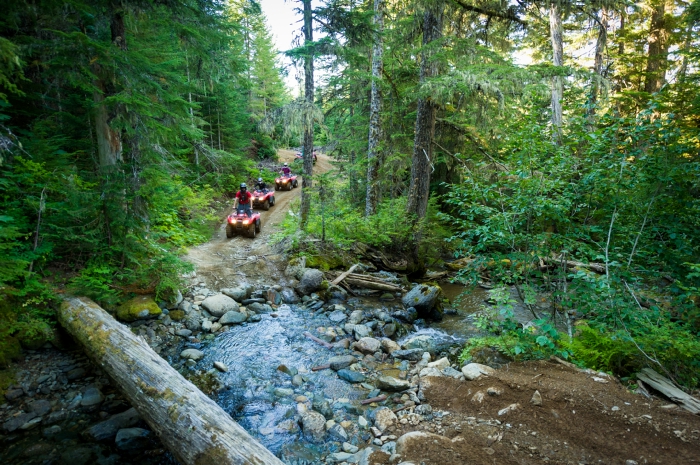 E-Bike the Valley Trail
You're only a bit of rain gear away from being able to enjoy a day exploring our valley by bike. A great journey is from the village down to Function Junction along the Valley Trail, where you can reward yourself with a cold one before journeying home. For what's on tap take a read of Fall Into Beer This Autumn (2020 post).
INSIDER TIP: Download the free, Go Whistler Tours app for self-guided walks and bike tours. There's one specifically for biking in the fall, which takes you to some gorgeous viewpoints from where you can see the season's colours shifting.
There are two breweries in Function, Coast Mountain Brewing and Whistler Brewing Co., there are also some great places for a nibble including purebread, Forecast Coffee and The Green Moustache. If you're up for some retail therapy check out Camp, Patina and Art Junction, Function's own art gallery. You can lock in your e-bike rentals online before you arrive for the best deal, or you could stop by almost any bike shop in town to rent one in person.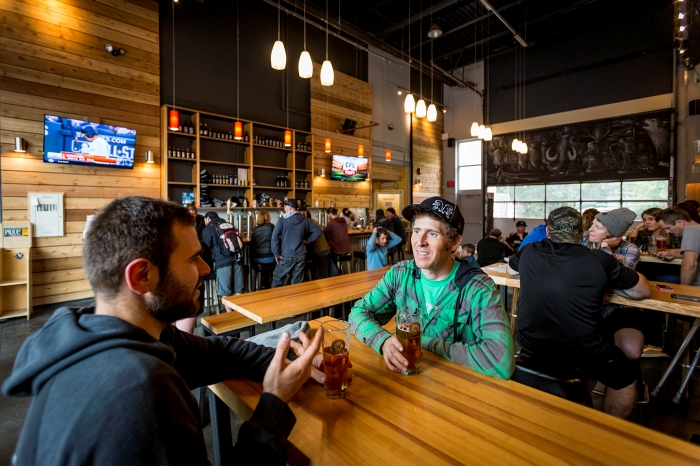 Scandinave Spa
One absolutely weatherproof activity in Whistler is a relaxing day at the Scandinave Spa. The cool misty air feels amazing from the steamy baths, and the warm solariums are the perfect place to watch the clouds roll by.
Open year-round and surrounded by the Lost Lake forest, this spa is all about the hydrotherapy experience where you're encouraged to heat and cool your body in the hot tubs, plunge pools, saunas, and steam rooms to promote blood flow and relaxation. Trust us, it works.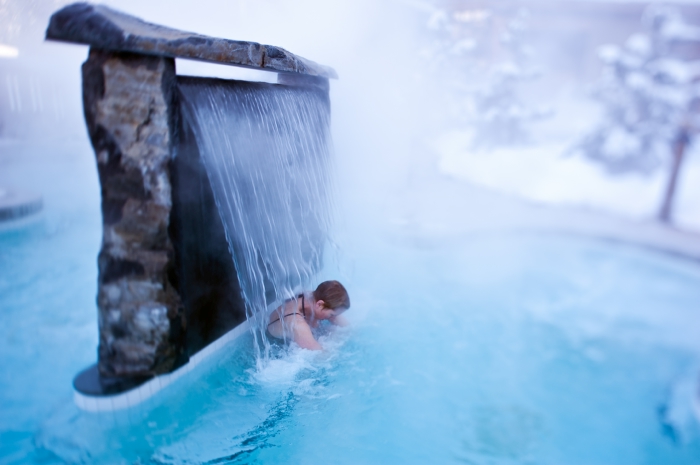 Unexpected
Staying out of the rain doesn't mean you have to be inactive. Whistler offers a whole range of activities that will get your heart pumping – no raincoat required.
Escape! Whistler
If you're stuck inside on a rainy day you can develop a serious case of cabin fever. There's no need to go stir crazy, an easy cure is an afternoon of puzzling at Escape! Whistler. Working together as a team you can sleuth your way out of a literal cabin. Once you've made it out of one room you will want to try the rest!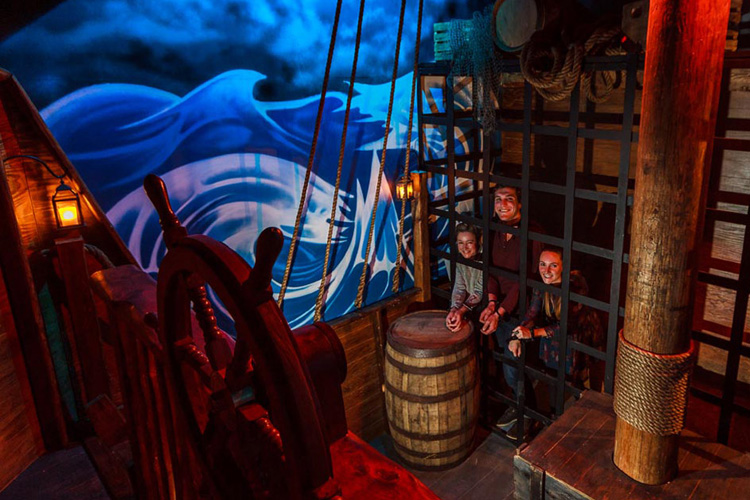 Forged Axe Throwing
Tossing axes at a target is like Canadian darts. Dust off your burliest flannel, and you can spend the afternoon tapping into your inner lumberjack at Forged Axe Throwing Whistler. As a bonus, there are not one, but two breweries in the neighborhood if you're feeling thirsty afterward.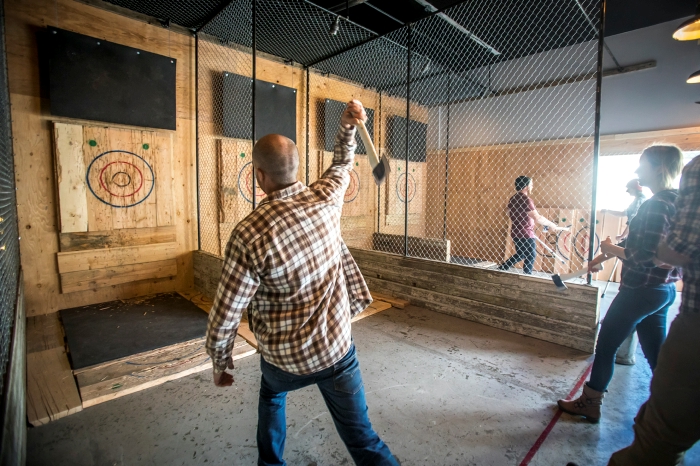 Cultural
Over the hot summer, it can be hard to pull yourself away from the shores of our beautiful lakes to check out our amazing museums, but a rainy day provides the perfect opportunity to soak in some local culture.
Squamish Lil'wat Cultural Center
The history of Whistler stretches much further back in time than when lifts started turning in our valley. In a day at the Squamish Lil'wat Cultural Center, you can learn about the history, art and culture of the local First Nations people.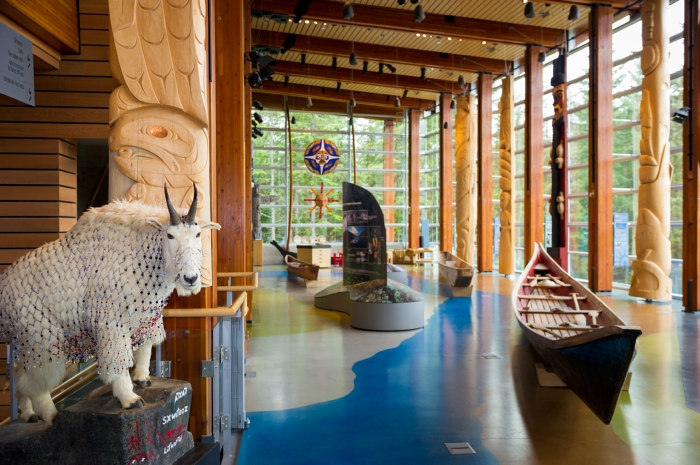 Whistler Museum
Have you ever wanted to know about the ski history of this small town? Located just behind the Whistler Public Library is the Whistler Museum, a one-stop shop to learn all about our ski town Whis-tory.
FUN FACT: Whistler Village is located on the old community garbage dump! For more gems like this go in and see the museum team!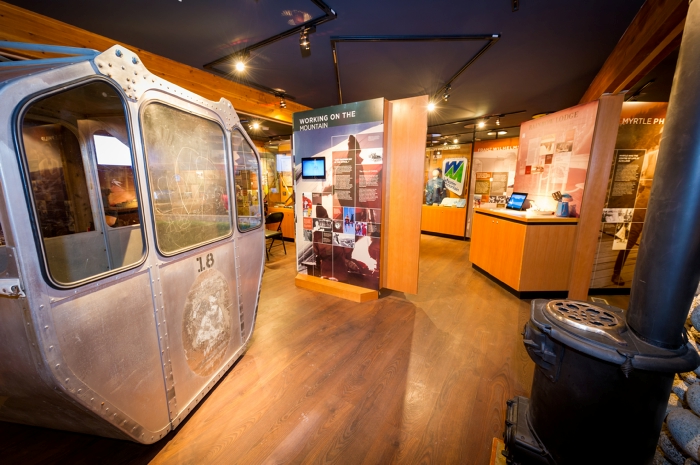 Audain Art Museum
This newest addition to the Whistler arts scene should be on the must-do list for art lovers. Between the beautiful building, and the incredible Canadian art collection, an afternoon strolling the halls of the Audain Art Museum will give you hours of entertainment. There can be a lot to take in, so use these insider tips to maximize your time: Culture Up: How to get the Most From a Visit to the Audain Art Gallery in Whistler.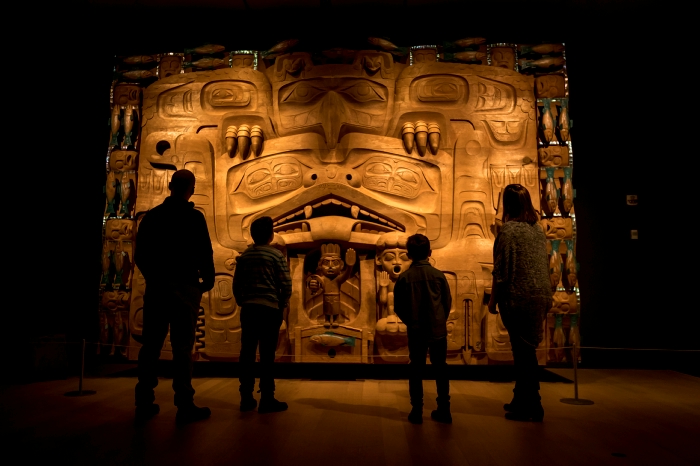 Fall in Whistler is a special time of year when we celebrate the arts, revel in the hero dirt on our bike trails, and look out for the first signs of snow. And with these rainy day activities, you'll have plenty to keep you busy for the season.