Back in fully-fledged action for the first time since 2019, Cornucopia Whistler is gearing up for a heck of a lively time this November and I can't wait to be back to soak up as much as I can on an upcoming trip.
I've really come to love Whistler's food scene after many trips for both work and for fun. It's a town that punches well above its weight when it comes to its restaurants and Cornucopia is also a notch in its belt, being one of the most dynamic food and drink festivals in all of Canada.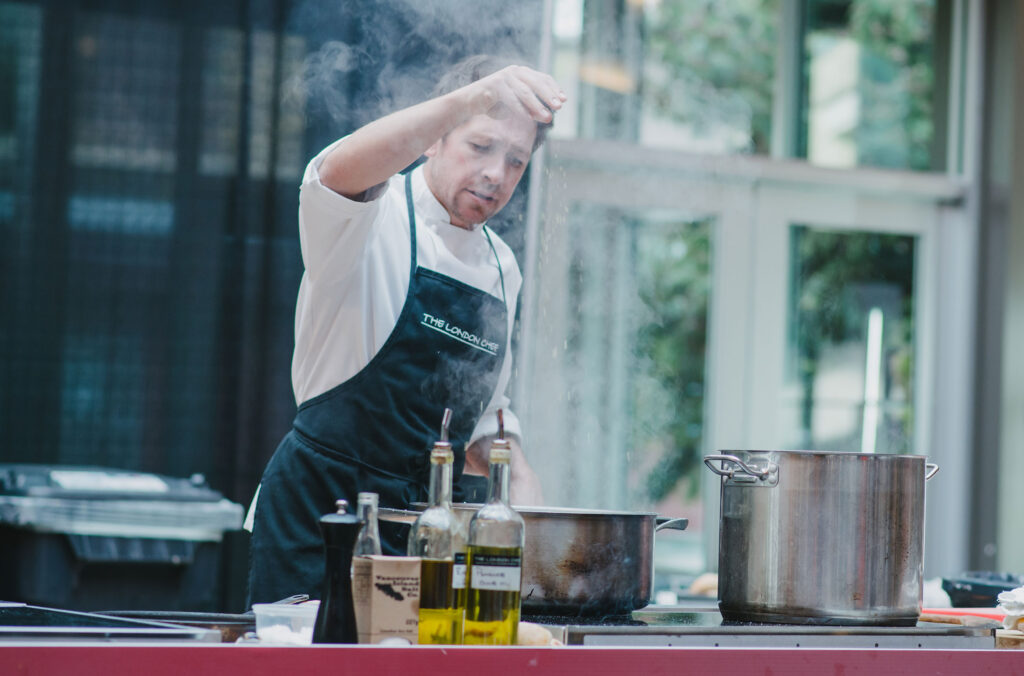 While there is clearly no shortage of food or wine (or both) experiences to opt in for if you happen to be visiting the mountain town November 4 to 6, 10 to 20, or 25 to 27, the vast amount of offerings can make it hard to pick. I'm not sure if this helps to narrow it down for you (or heck, even me), but here are some standouts at this year's Cornucopia Whistler.
(Legitimately) Cool Restaurant Events
Whistler has a culinary scene that blows many other comparable mountain towns out of the water. From long-standing favourites like Bearfoot Bistro (if you haven't had their nitro martini, have you really been to the restaurant?) and Quattro, to brand-new and buzzworthy eateries such as Wild Blue, so many are putting on special evening events that are worth getting excited about.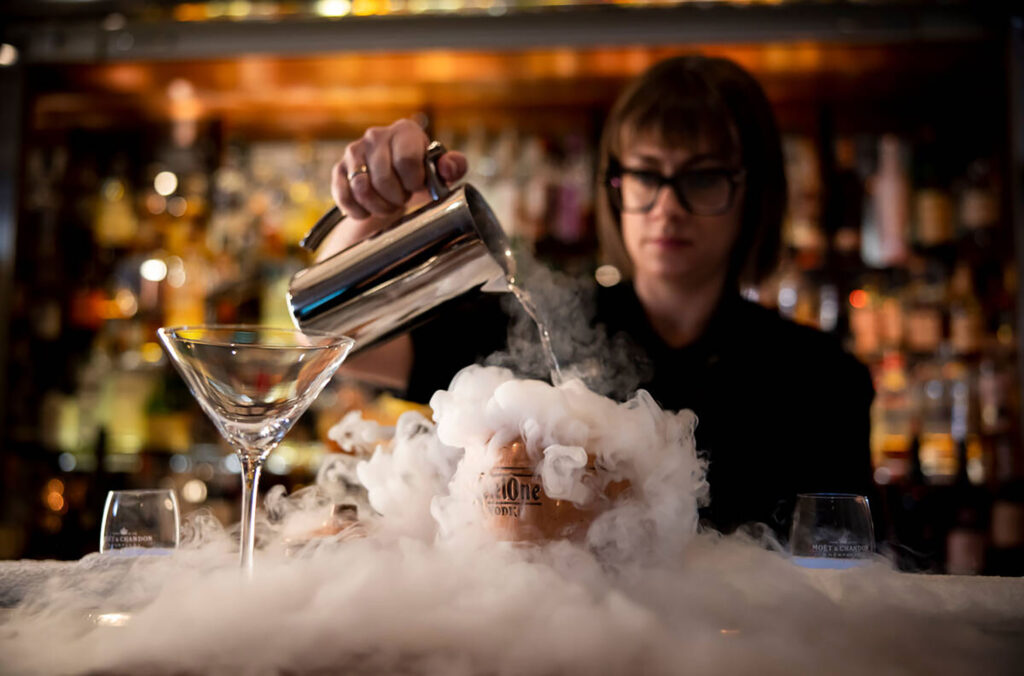 On Saturday, November 12 you can sip on the best of what the Little Engine winery has to offer at the Fairmont Chateau Whistler's special wine maker's dinner. The following Thursday (November 17), the Four Seasons is having an especially unique, collaborative event with SIDECUT Steakhouse, Fort Berens Winery and the Squamish Lil'wat Cultural Centre coming together to celebrate the ingredients of the Squamish and Lil'wat Nations.
Food and Drink Seminars Not-to-Miss
Making the most of your time in Whistler during the 2022 Cornucopia is a no-brainer. Fitting in a seminar or two is a great way to get some unique industry insights and tips as well as improve your own personal food and drink knowledge.
Discover more about South African or Argentinian wine, or delve into the ever-expanding world of Lambrusco with Silence of the Lambruscos. If you want to take a break from wine while taking a liquid trip around the world, then Ciders of the World: Shaking The Tree (Saturday, November 12) is a cool option to look into.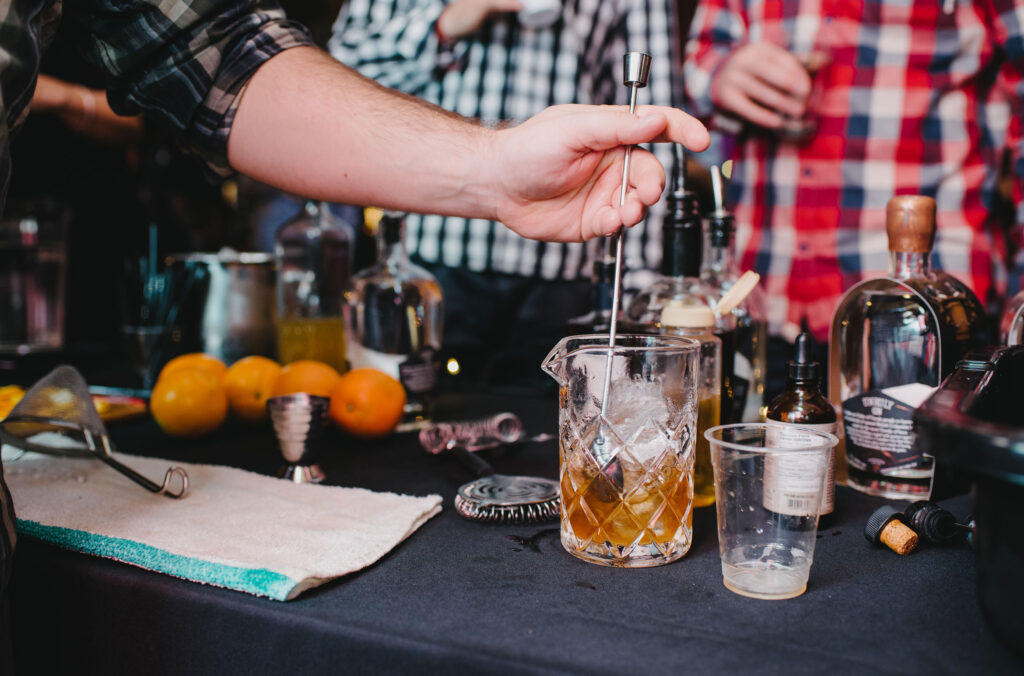 With the impending holiday season swiftly approaching, the Charcuterie & Wine: A Celebration of the Artisinal on Sunday, November 13 feels like perfect timing too. If you need to improve your charcuterie board assembly skills, this seminar will surely help, and you get to try some wines too.
Gin fans will love the Gin and Tonic Unpacked class on Sunday, November 20. Here, you will get to taste a wide range of G&Ts, including some uncommon gins in addition to a few recognizable brands.
With 40+ seminars throughout Cornucopia (typically on Thursdays to Sundays), this is really just the tip of the iceberg.
The Iconic Signature Events
While many of these are annual, Cornucopia has some fun new additions to this part of its event portfolio this year.
In particular, Cornucopia kicks off with an aprés-ski-inspired Murder Mystery Dinner at Bearfoot Bistro on November 4. A side of whodunnit with a delicious wine-paired dinner feels like a perfect (and playfully suspenseful) Friday night.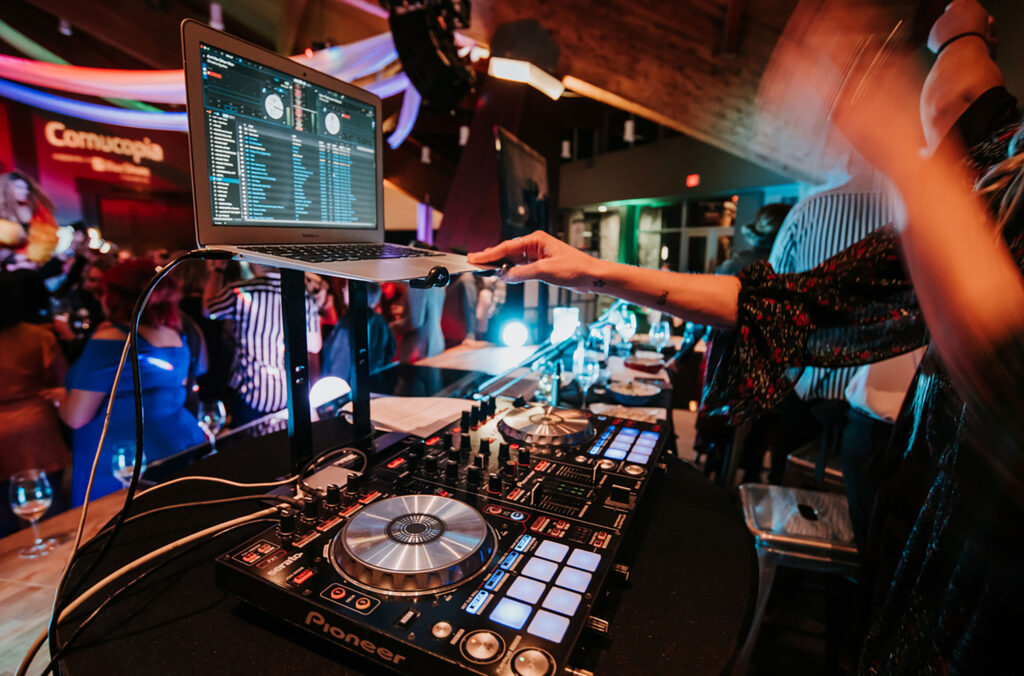 The Silent Disco (Sunday, November 13) is a personal favourite of mine. The ticket comes with five drink tokens (you can purchase more) and it's always a ton of fun flipping through the three, live DJ stations to listen to whatever tune you're feeling in the moment. Sometimes, you and your pals might be dancing to different beats, but that is half the fun at a silent disco!
Then there's the CRUSH Grand Tasting, the crown jewel of Cornucopia's Signature Events that sees a huge spectrum of wineries pouring a collective total of 300+ wines. The pro tip for this event is to get the Early Entry Ticket to get extra time with the wineries and a welcome glass of Haywire Bub on arrival.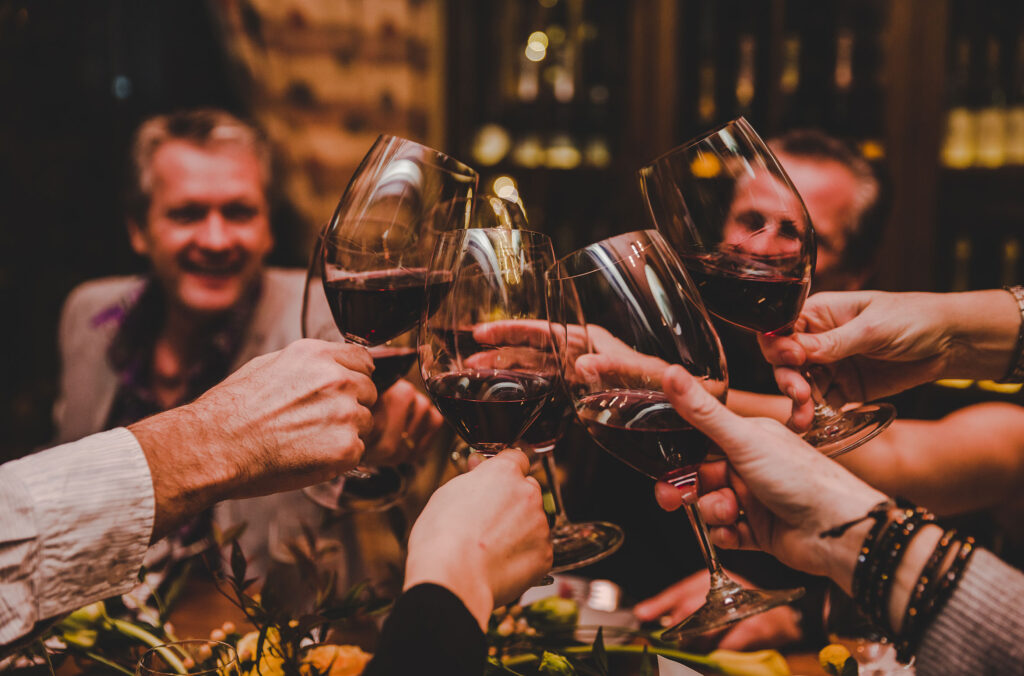 And to top it all off, there's the famed Bearfoot Bistro World Oyster Invitational & Bloody Caesar Battle. Perfect for oyster lovers, and people simply looking to cure a hangover after a food-and-drink-fuelled weekend. This event is brimming with creative Caesar cocktails and plenty of onstage action to help perk you up on a Sunday (November 20).
Exclusive Cornucopia packages start at $99 CAD per person, per night offering unmatched value by combining exclusive rates on both accommodation and Cornucopia tickets. Plus, book 3+ nights and enter promo code FALLDINING to receive a FREE $100 CAD Dining Voucher.
To book online, choose your package, search your dates, select your accommodation and add tickets to your preferred events. To customize your package, contact one of our local agents at 1.800.944.7853.