Guest Author: Andrew Mitchell
There's been a change of guard at Whistler Brewing Co. Flush with the brewery's recent success, brewer Matt Dean has headed to Calgary to take on a new brewing project, turning over the keys to the kettles to his assistant for the last five years. Clinton Small trained as a chef originally, but Small says he is enjoying his new position creating beer.
Here in the thick of après-ski season, the Insider is taking time off the slopes to catch up with the new man behind the label.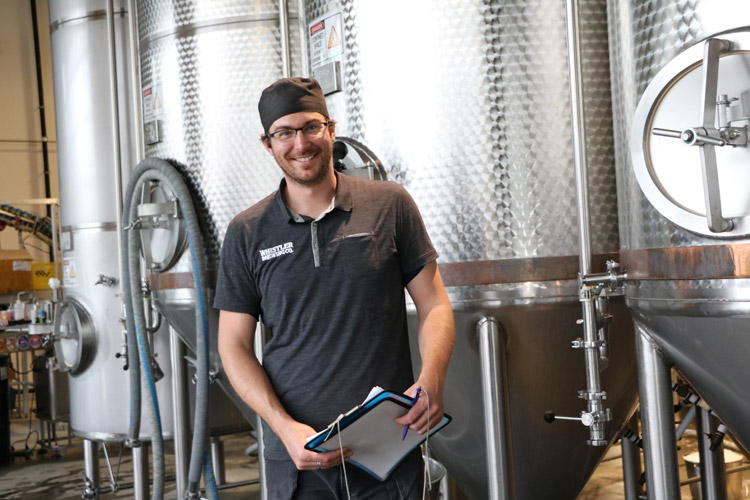 Brewery: Whistler Brewing Co.
Location: Millar Creek Road in Function Junction.
Insider: How did you get into brewing?
Clinton: I've always brewed at home, since my late teens pretty much, and I've always had a passion for making things myself. That's why I became a chef. I never considered being a brewer at all, but with the rise of the industry there was an opportunity there and I've never looked back.
My other passion is mechanics, and there's a lot of that in the brewery as well. No two days in a row are the same, and if they are then the third day is different.
Insider: What would you say is the best part of the job?
Clinton: Probably that diversity. I couldn't work at a brewery if it meant doing the same thing every day. If I worked at a larger brewery it would probably be a lot more repetitive. I'm happy that I have a diversity of jobs to do, and a chance to make good beer and work in Whistler.
Brewing is interesting. It's always the same four ingredients, yet it can be so different every time.
Insider: What are the less glamorous parts of the job?
Clinton: Probably the breakdowns. Like a lot of jobs, it's knowing when to call your losses. If a machine is misbehaving everything stops until you get it fixed.
And getting wet all the time. Every day you come in dry and an hour later you're soaked from head to toe. It gets in your boots. Your feet look like you spent the day in a bath.
Insider: What beers are you most proud of?
Clinton: I really like our ISA, an India Session Ale. I don't have many on tap yet that are solely my beers, but I'm getting there and will probably have something in the spring. I'm working on our next seasonal.

Insider: How have customers and tastes changed during your time?
Clinton: The biggest thing is the community involvement. In the beginning, I totally underestimated the strength of how that influences people and what they drink. People are more willing to try something different than what their father drank, or what commercials told them to.
Insider: Where do you think craft beer is heading?
Clinton: I think things will settle down to where we have a few small breweries that supply local pubs – kind of like what's been happening in Europe forever, where the beer doesn't travel very far. We've been pretty successful locally, and we distribute through B.C. Liquor as well. We've sent one or two pallets here and there – Australia, South Korea, Japan.
Insider: Can you tell us what you're working on for spring?
Clinton: I don't want to say too much. We're always working on something for the rotating tap, and I'm just about to tap a sour cherry porter.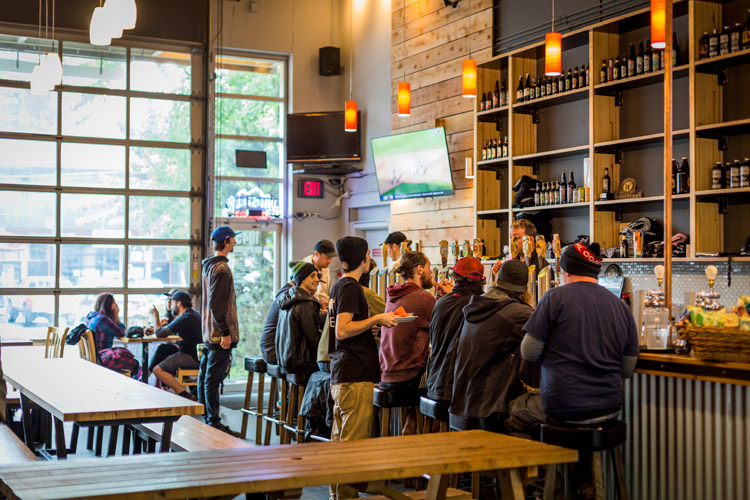 Head on out to Function Junction to visit the brewery, or you can find Whistler Brewing Co. beer on many a tap through town. Learn more about Whistler's après scene here and you can check out our interviews with the brains behind Whistler's other breweries: Coast Mountain Brewing and The Brewhouse on the Insider.