Update June 2022:  Some BC Parks, including Garibaldi Provincial Park (where Cheakamus Lake is) require
Day-Use Passes
. Passes are free and can be reserved online.
Perched on the rough shoreline, we slip off our socks and shoes to wade our tired toes in the glacial waters of Cheakamus Lake. Standing still, we welcome the moment of awakening. No longer focused on the trail we soak up the serene atmosphere and magnificent views. The short jaunt to Cheakamus Lake will never lose its reward.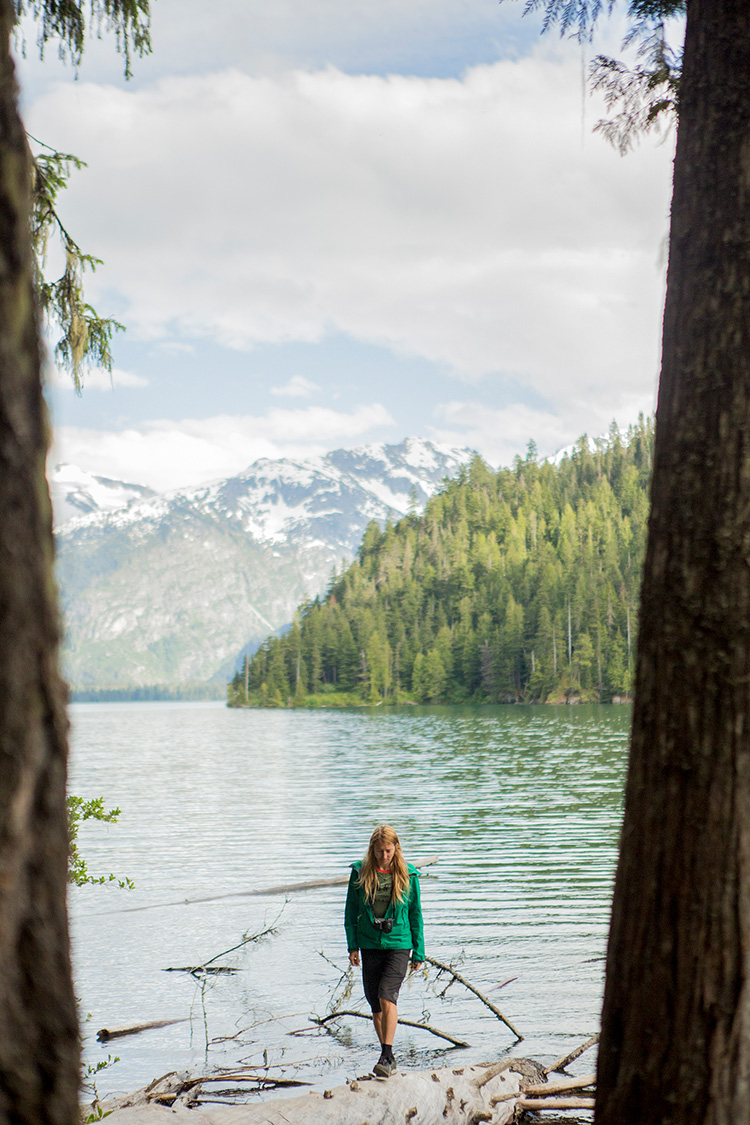 How to Visit Cheakamus Lake
Typically accessible from June to October, Cheakamus Lake sits at 915 metres above sea level. It's known for having it's own microclimate, which can add an element of surprise to each visit. To enjoy the serene experience in comfort no matter what comes your way, pack a warm and waterproof layer along with some gloves and a toque. Other "musts" include a first aid kit, water and food. Make sure you let someone know where you are going and when you're expected to return as per any adventure protocol.
To access the trailhead you'll turn into the community of Cheakamus Crossing and take a left turn approximately 500 metres from the Highway 99 intersection onto the Cheakamus Lake Forest Service Road (FSR). Stick to the left at the immediate junction for 7.5 kilometres and you'll arrive at the parking lot. Here you'll find an outhouse and trail map. Utilize both before embarking on your journey.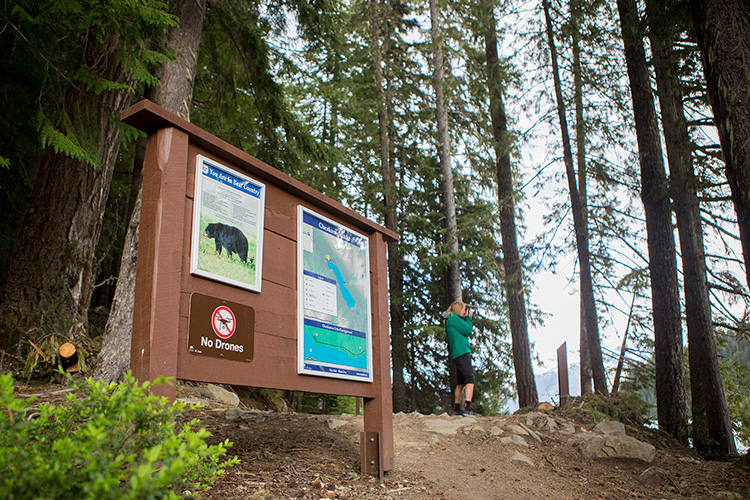 Rated as an easy hike, you can expect to gain roughly 80 meters over 7 kilometres on a smooth, wide and well-maintained trail. There is only one junction to mind while navigating. Approximately 1.5 kilometres into the hike you'll encounter an option to head towards Helm Creek / Taylor Meadows and then on to Black Tusk, which is a fabulous hike but a much bigger objective and requires substantially more resources and skills. The first views of Cheakamus Lake will present themselves after approximately 3 kilometres on the trail when you see the Cheakamus Lake campsite clearings. The trail carries on for another 4 kilometres to nearly the end of the lake where the Singing Creek campsite is located. The stretch between the two campsites is undoubtedly the most scenic, it's worth the lakeside wander to reach the end of the lake.
Hiking to Cheakamus Lake
Cheakamus Lake is a classic Whistler hike for a reason. Only requiring a half day commitment, you'll have time to embrace your destination and still make it down for après at a reasonable hour. The lake itself is a mesmerizing opal color reflecting it's nearby origin of the mighty Cheakamus Glacier. The trail offers shade on hot summer days, and the lake prompts a dip upon reaching it. On rainy days the tree canopy protects you from the elements without hindering the view of what you came for. As if that's not enough reason to be a local favorite, it also boasts "cheap sweat equity" meaning the physical effort is minimal for the reward. Vista's galore on a pristine trail, Cheakamus Lake is a hike that is equally rewarding whether it's your first or tenth visit.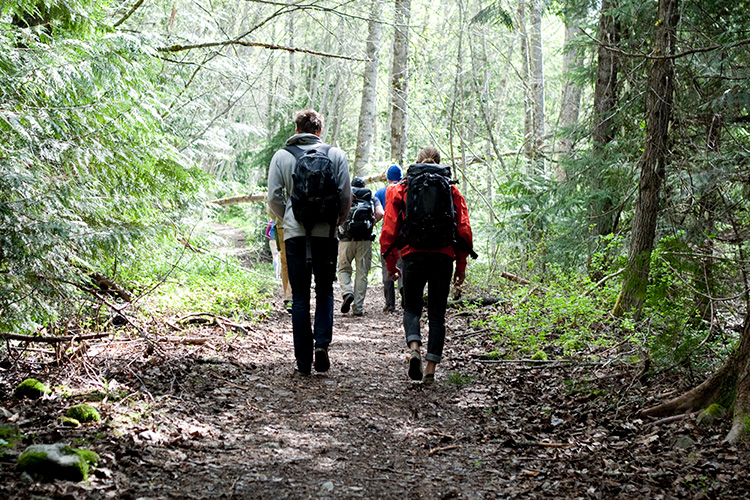 Biking to Cheakamus Lake
Yes! You read that right! Cheakamus Lake is one of the very few places you can bike to in Garibaldi Provincial Park. If you choose to pedal, remember that foot traffic has the right of way and do not deviate from the trail, the surrounding area is protected and hosts a sensitive ecosystem. Extend your bike journey by starting at the lower parking lot at the base of the community of Cheakamus. Take the Far Side trail up, connect it to Far Out, endure a short stint of pedalling on the FSR and then hop back on the designated Cheakamus Lake trail after passing through the summer parking lot.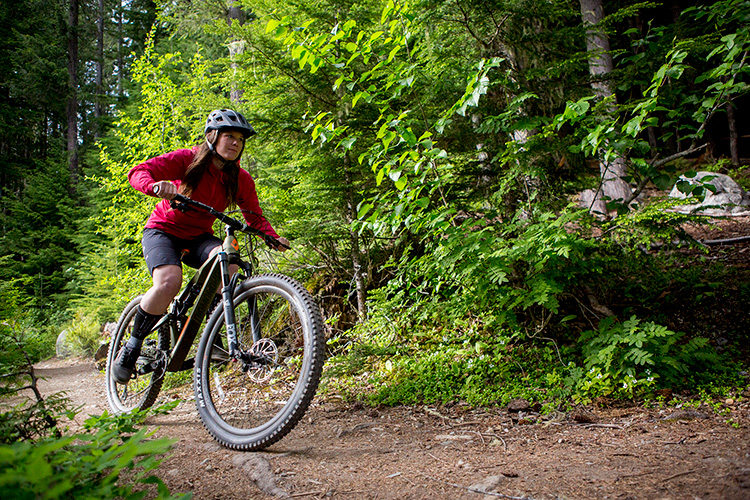 Camping at Cheakamus Lake
If you wish to hike for sunset or sunrise, camping can enhance your Cheakamus Lake experience. Both the Cheakamus Lake and Singing Creek campgrounds require reservations which you can obtain from BC Parks. There are limited campsites so be sure to book ahead. Something else to be aware of, campfires are never allowed at either of these campgrounds, pack a lantern to huddle around if you want a similar experience. 
Paddleboarding at Cheakamus Lake
If you're willing to tote an inflatable stand-up paddleboard on your back the effort will surely be rewarded. You'll be able to access rarely seen views.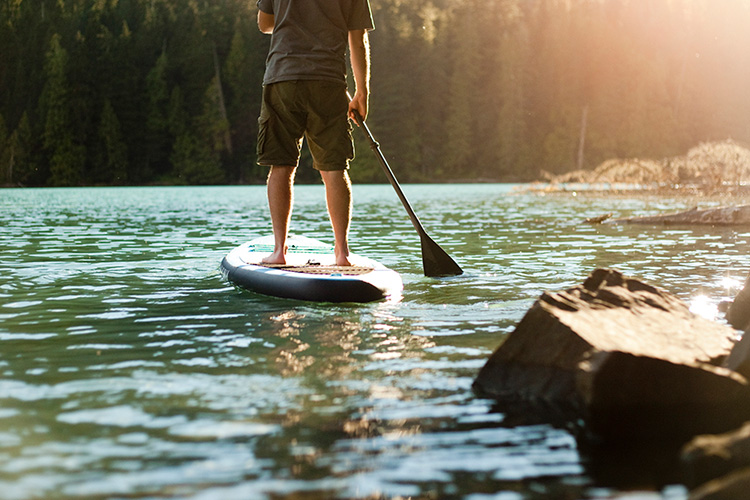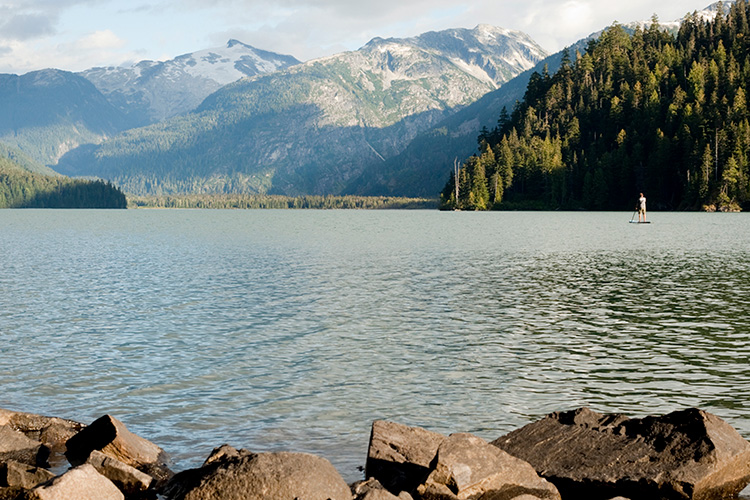 Tips for Visiting Cheakamus Lake
The drive to the hiking parking lot is a bit bumpy. AWD or 4WD is ideal, so is a bit of clearance. The road does vary from year to year so you can always ask at the Whistler Visitor Centre for current conditions.

Pack it out. There's no place for trash or recyclables on the trail or at the trailhead so please be responsible for your own waste. This also means storing anything smelly or tasty securely inside a vehicle while you're on the trail – an open truck bed with wrappers is a wildlife attractant and not acceptable.

While on the shorter side of things this hike is still very much in the backcountry; prepare for changing weather, always tell someone (not in your group) where you are going and when you plan on returning, and always carry a first aid kit.

The pace of this hike is great for active families.

Carry bear spray and remember that domestic animals are not welcome in Garibaldi Provincial Park.
Cheap sweat equity for this stunning destination make the hike, bike, trail run or camping excursion an easy one to say yes to. A classic Whistler outing, Cheakamus Lake can be done in a variety of ways, what will your visit entail?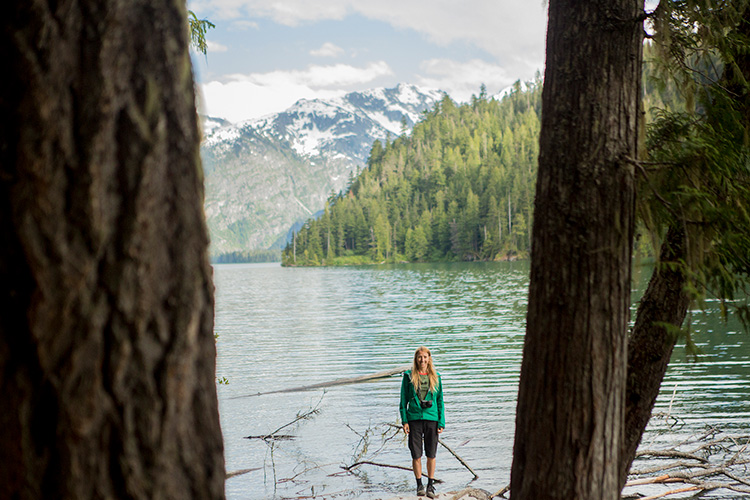 Make Whistler your day hiking basecamp by booking accommodation at Whistler.com. Hot tub by night, adventure by day.