Whistler is home to a variety of international cuisines but finding these treasures doesn't always happen by chance. If you've got a hankering for something in particular or want to try something new, let this list be your map. Any of these international dining options will have your tastebuds dancing for days!
A planned dining experience in Whistler is always welcome as many of these hot spots fill up quickly. Plus, you've probably been busy adventuring and want to avoid searching for the right spot until the "hangeries" kick in.
Asian Cuisine
Not only does Whistler have restaurants that specialize in cuisine from countries across Asia but many restaurants also include Asian-fusion options to choose from. 
From Japan
With Whistler's proximity to the coastline and access to fresh seafood, it's no surprise that we have world-class sushi and Japanese cuisine despite the distance from Japan itself. Anything with wild Pacific salmon such as sockeye will bring a little BC flare into your otherwise traditional dish.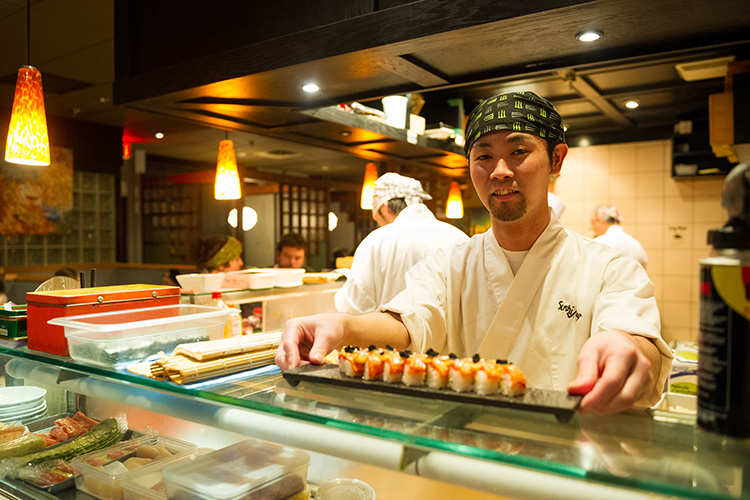 Harajuku
Lots of vegetarian and vegan options and an authentic Izakaya atmosphere await at Harajuku. Address
Sushi Village
Notoriously known for its sweet tasting sake margaritas, Sushi Village makes a brag-worthy box roll and tangy agedashi tofu. Address
Sachi Sushi
Thanks to the crispy salmon skin and a generous serving, BC salmon cones are the local's go-to here. Address
Ohyama Ramen
They speak ramen here and only ramen which means each bowl is carefully crafted and delish. Address
Samurai Sushi
Samurai box specials and donburi bowls are the best bang for your buck at Samurai Sushi and provide a generous sampling of their tasty menu. Address
Sushi to Go
Snag some sushi to go with friendly service while in the Whistler Visitor Centre planning your next adventure. Address
Teppan Village
It's all about the experience here, the food is artfully prepared right before your eyes. Address
Ka-Ze Sushi
Your bluefin tuna paradise awaits here – and tuna anything for that matter! Address
From Mongolia
Mongolie Grill
Make your own Mongolian dish and have it cooked by the pros right in front of you at this interactive dining experience. Address
From India
Tastebuds ready for a tickle? Both restaurants have large menus with all of the traditional Indian dishes you crave. 
Tandoori Grill
Curries and samosas like you'd never expect so far away from their origin. Possibly the largest vegetarian dish collection in town. Address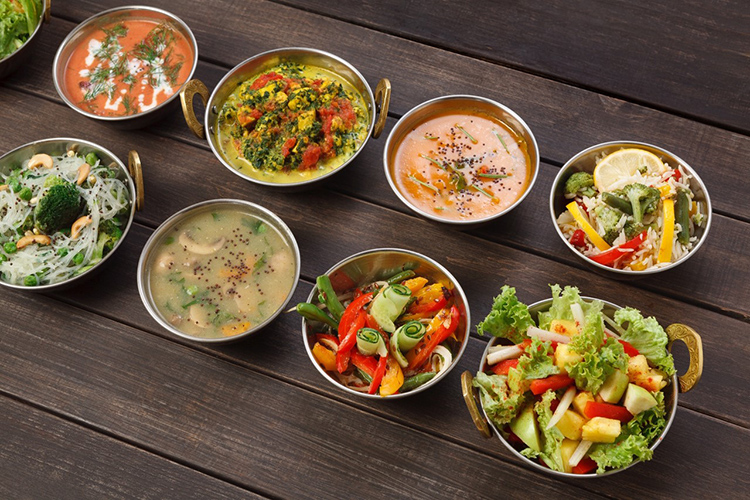 The Royal Taste of India
This Whistler hot spot is known for its scrumptious butter chicken dishes. Address
Asia-Fusion
Main Street Noodles
Grab a little taste of Thailand, Vietnam, China or Malaysia at this quick, upbeat grab-and-go hot spot. Address
Earls Kitchen + Bar
You can find pho, chicken Hunan kun pao, a teriyaki chicken rice bowl, sushi and more on the Earls menu. Address
The Brewhouse
From Szechuan chicken lettuce wraps to chickpea curry, Asian inspired dishes are dotted throughout the menu. Address
European Cuisine
Whistler offers a collection of European and European-fusion eateries, each harnessing the individual countries' food culture and atmosphere.
From Italy
Undoubtedly a group pleaser, Italian food is a staple here in Whistler. Served in a variety of forms, you could eat Italian all week long and never tire of the selection. 
Il Caminetto
Classic Italian dishes meet local flavor at the contemporary and elegant Il Caminetto. Address
Quattro
Quattro has a bit of it all, pasta, lamb dishes, risotto and meatballs – a full sample of traditional Italian cuisine. Address
Pizzeria Antico
Neopolitan style pizzas made and served fresh. If you swing by on a nice night, ask to be seated on the back patio. Address
Creekbread
Watch the magic happen as your locally sourced pizza is cooked to perfection right in the crackling wood fire oven. Best gluten free pizza option in Whistler with extra care taken for celiacs. 
Pasta Lupino
Fresh pasta and sauce made from scratch daily. Don't let the casual counter service fool you, your eats will be top notch here! Address
Old Spaghetti Factory
A family-friendly classic. You know the name and the menu, so if you're in the mood for comfort food you'll find it here. Address
More from Europe
Alta Bistro
Unique tastes that blur many European borders.  Elk tartar, duck liver and Arctic cod are just a few of the decadent dishes on the menu at Alta Bistro. Address
Caramba
Mediterranean inspired, you can't miss the calamari here! Enjoy the evening sun on the patio and if you time it right, live music from the nearby Village gazebo. Address
Bar Oso
Spanish flavour infused tapas in a laid-back modern environment makes for a playful dining experience. Address
Dubh Linn Gate Irish Pub
You'll find Irish classics here like bangers and mash, clam chowder, cottage pies and plenty of Guinness along with the traditional pub food you've come to expect. Address
Crepe Montage
Sweet and savory – if it can be made into a crepe it's on the menu here! Gluten-free and non-crepe options available all day. Address
North American Cuisine
From Mexico
Because everyone loves tacos and margaritas. The menus don't stop there either, from fine dining to cozy cantinas, Whistler's small but thorough collection of Mexican restaurants covers all the bases.
Mexican Corner
Everything your dream menu has on it and then some! Address
INSIDER TIP: The spicy jalapeño margaritas get stronger the longer they sit, so match your drinking pace to your spice tolerance!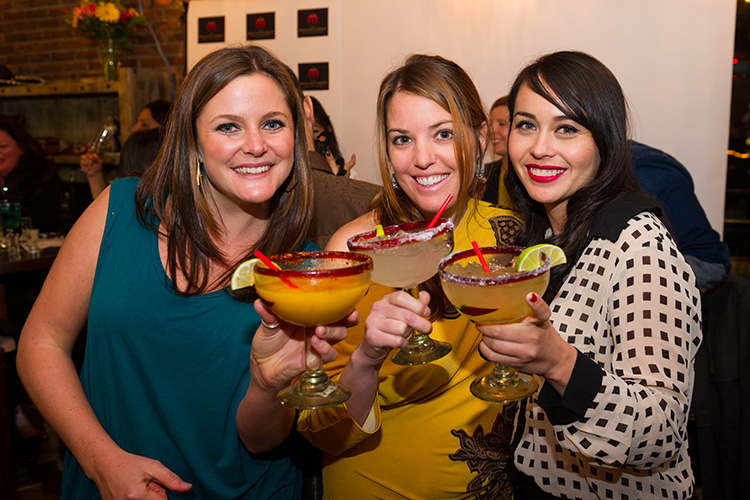 La Cantina
Casual counter service makes for a great lunch destination at either La Cantina location. Burritos, tacos, and bowls with all the fixings are available, the hardest choice will be choosing green or red sauce – thankfully, half and half is an option for the indecisive. Address
From Canada
As you've probably come to notice, we Canadians and in particular, Whistlerites, are pretty dang proud of where we live. With that in mind, we can't help but list a few places that represent just that. If you're craving Canadian cuisine, stop by one of the listed below and you're sure to leave satisfied.
Thunderbird Café
Located in the Squamish Lil'wat Cultural Centre, Thunderbird Café serves traditional First Nations dishes from breakfast to late lunch. The bison stew and bannock tacos are delish! Address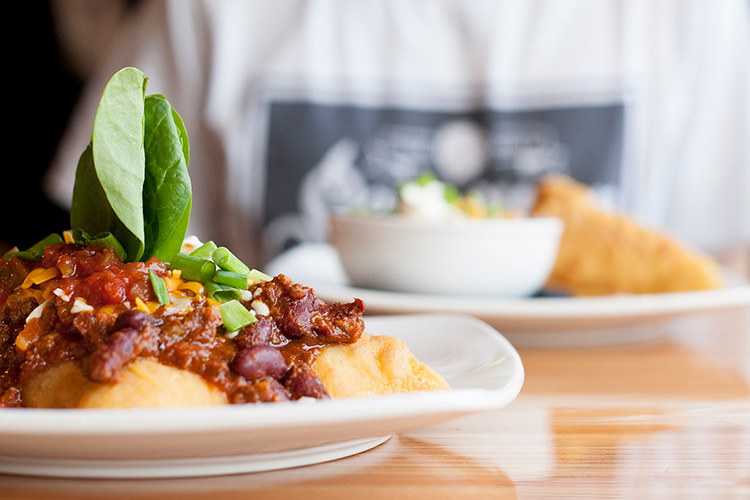 Araxi
Oysters, oysters, oysters! Also wine. There's more to Araxi than delicious BC oysters but it's certainly a number one dish here. Address
Rim Rock Cafe
A Canadian seafood haven. Caught on the wild coastline of BC and served at Rim Rock, you'll find a collection of western Canada's finest seafood dishes here. Address
Zogs Dogs
The smell of the caramelizing onions at this kiosk has been known to lure in a hungry traveller or two. Zogs is the go-to spot for poutine, an eastern Canadian classic. Address
More Canadian eats worth checking out at: Aura, Stonesedge Kitchen, Sidecut Modern Steak + Bar, Bearfoot Bistro, Table Nineteen, The Mallard Lounge, Hunter Gather Eatery & Taphouse, and 21 Steps.
Australian Cuisine
With so many Australians in Whistler, the one and only (so far) establishment serving authentic Aussie food was a welcome addition in 2013.
Peaked Pies
Meat pies and breakfast pies served the traditional Aussie way. You can also find much-loved sweet treats like Lamingtons, caramel tarts and Anzac biscuits. Address
Eat your way through Whistler with this list of international cuisine offerings. Consult the Whistler.com dining directory for more details on all of these fine establishments.