Every year in Whistler is awesome because the people that love and live amongst the mountains only get better with age. Even so, looking back at the end of each year it never ceases to amaze us here at The Insider just how lucky we are to live in such an incredible and vibrant place.
And so we're proud to present a photo recollection of the past 12 months courtesy of local photographer/man-about-town Mike Crane. If a picture is worth a thousand words then here's 36,000+ reasons to celebrate Whistler 2014 and get excited for the year to come.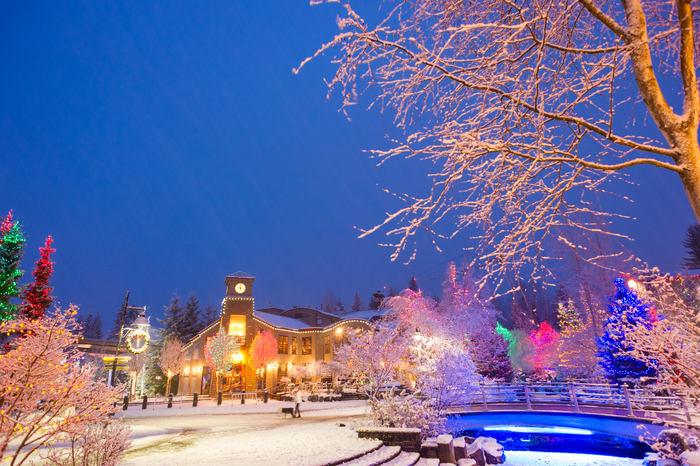 January 9, 2014: A new year starts off right, with fresh snow.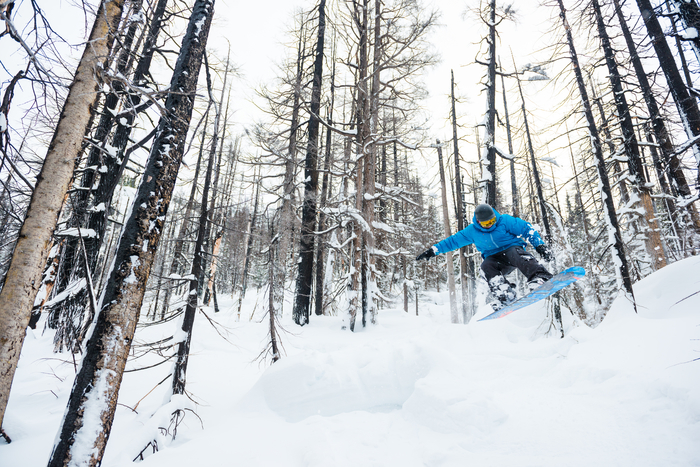 January 13: Riding "The Burn" zone on Blackcomb Mountain.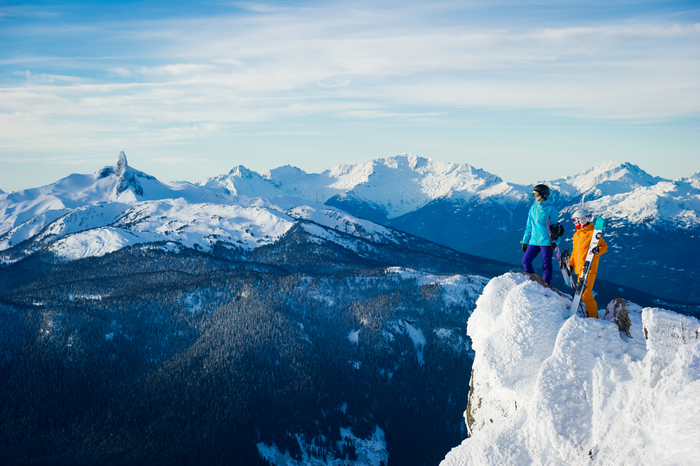 January 16: Sunny views off Whistler Peak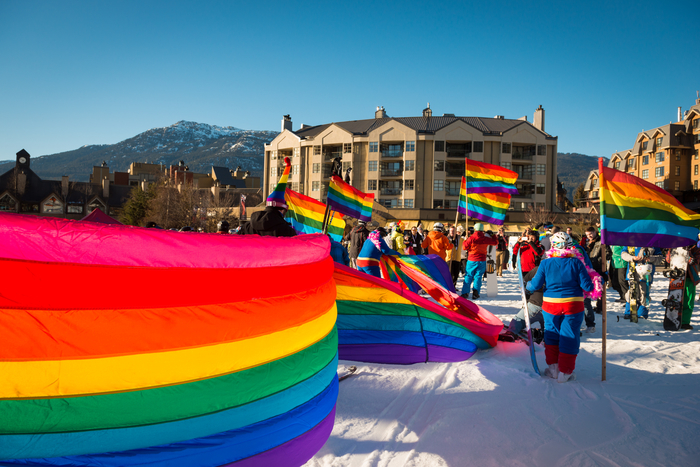 January 31: The annual Whistler Pride parade hits Whistler Village.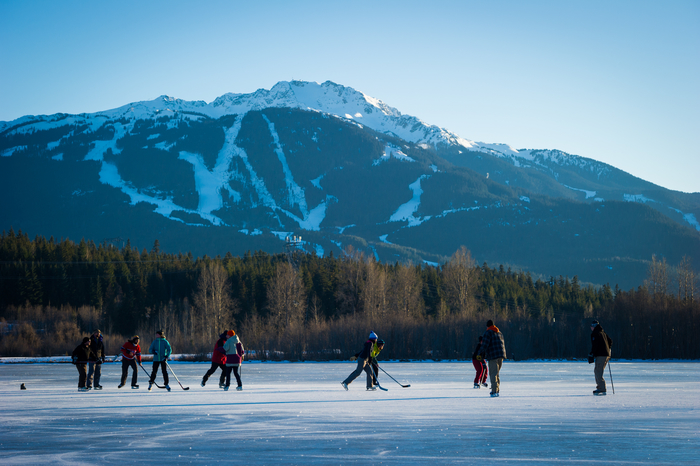 February 5: A cold snap makes for great ice skating on Green Lake.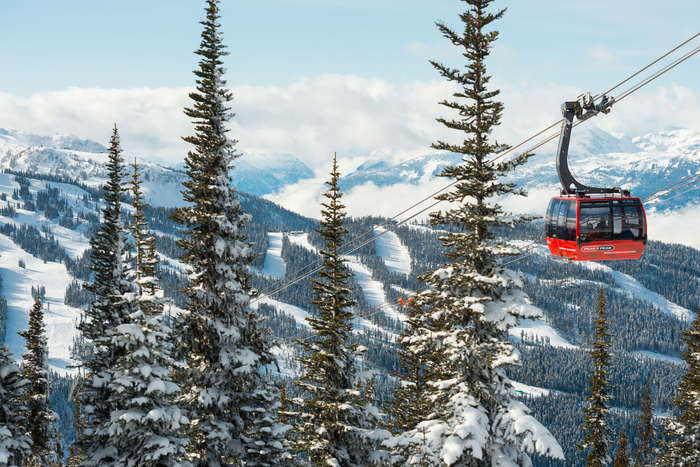 February 12: Sky ride on the record breaking PEAK 2 PEAK Gondola.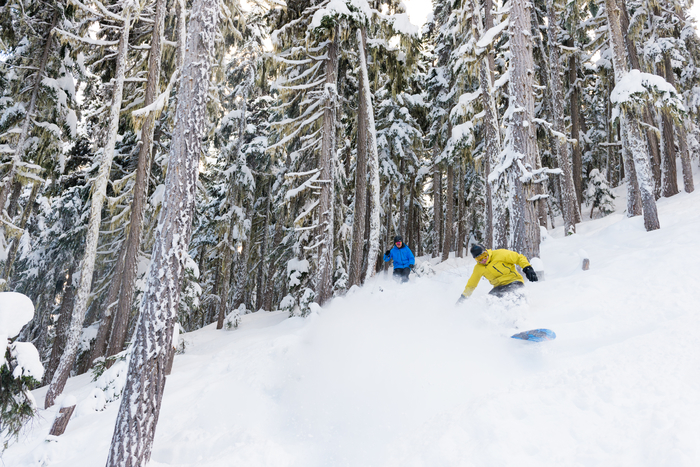 February 17: Mid-winter tree skiing on Whistler Mountain.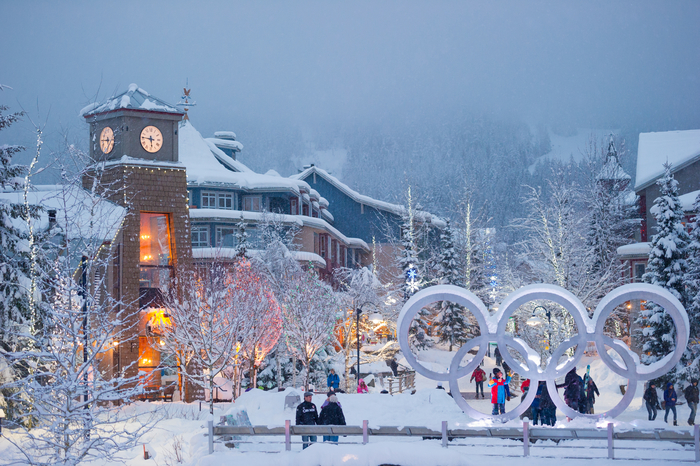 February 18: Fresh snow in Whistler Village.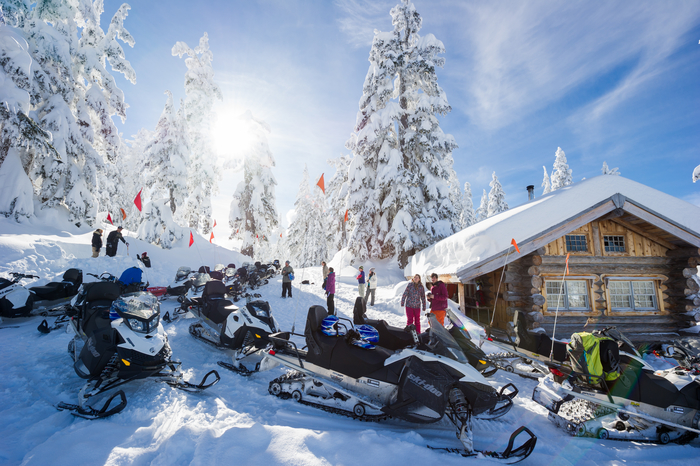 February 20: Lunch time on an alpine snowmobile tour.
February 21: VIDEO! Après with The Hairfarmers at Merlin's Bar & Grill.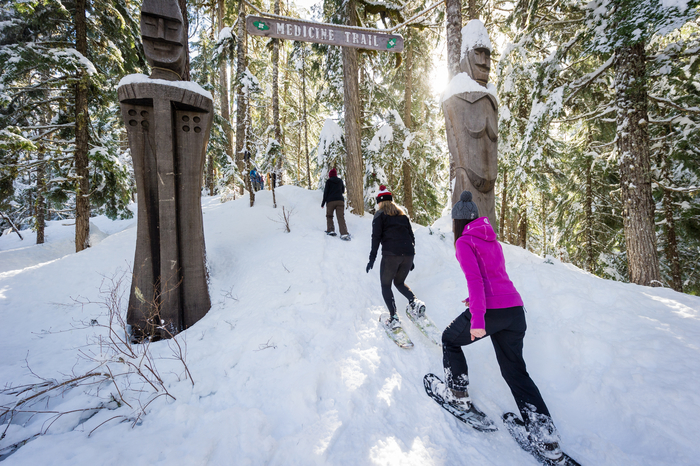 February 22: Snowshoeing in the Callaghan Valley.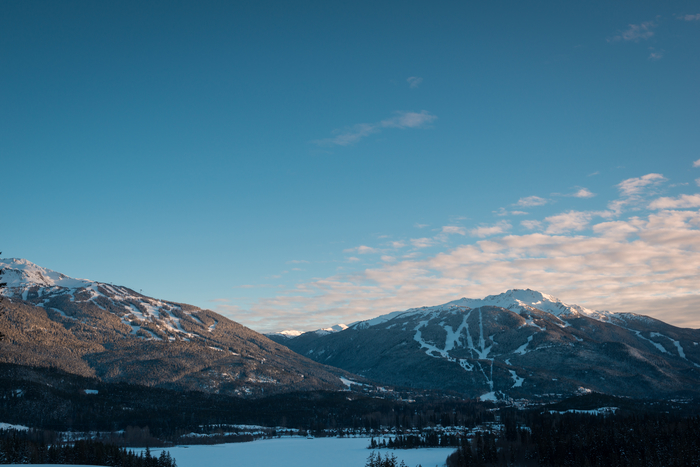 February 25: Sweet winter views of Whistler and Blackcomb Mountains.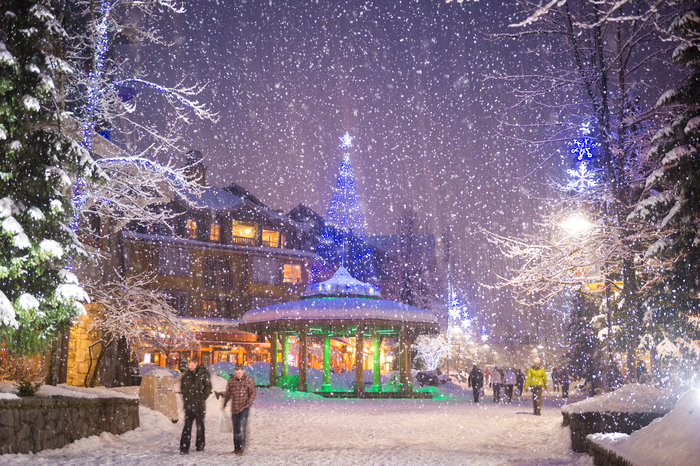 March 8: Nothing gets Whistler excited like a big snowfall…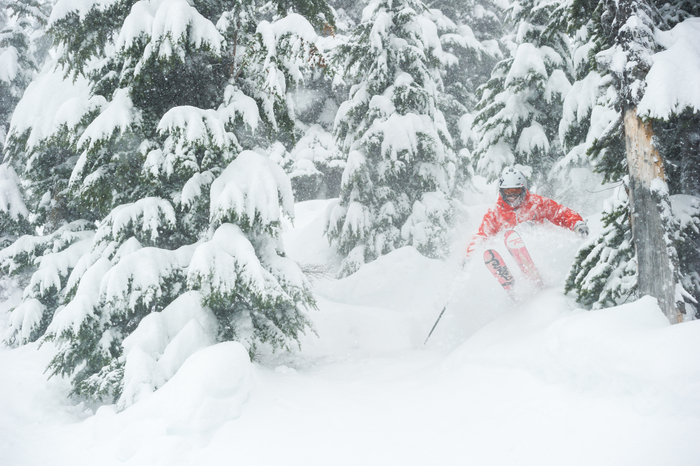 March 15: … and this is why. March usually sees more snowfall than any other month of the winter.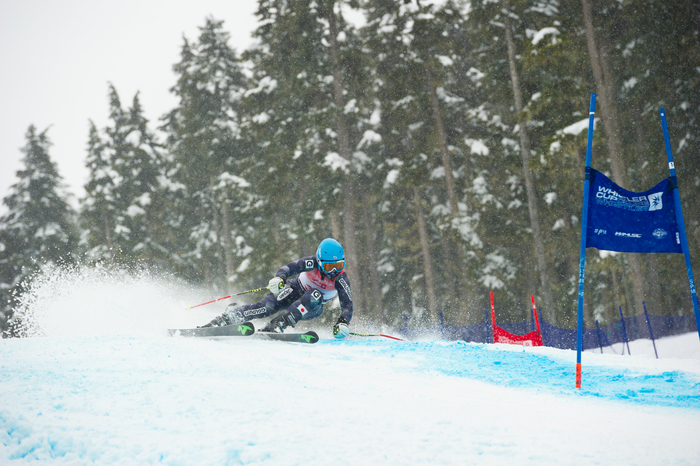 April 5: The Whistler Cup ski race showcases rising young stars from around the world.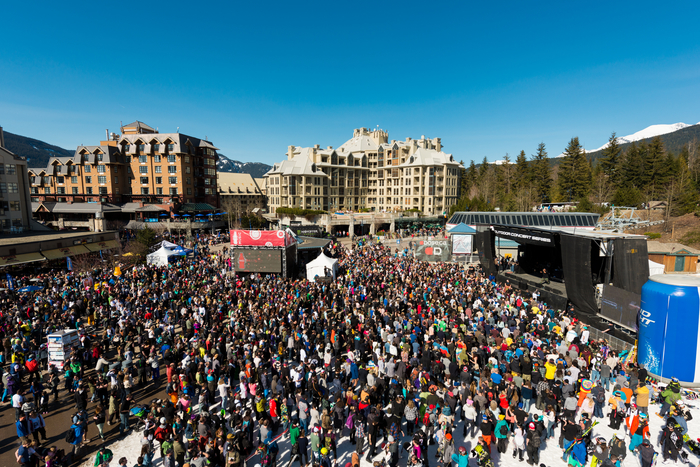 April 12: Just a mellow shindig to celebrate the end of winter. The World Ski & Snowboard Festival is ten days of perfectly magical mayhem.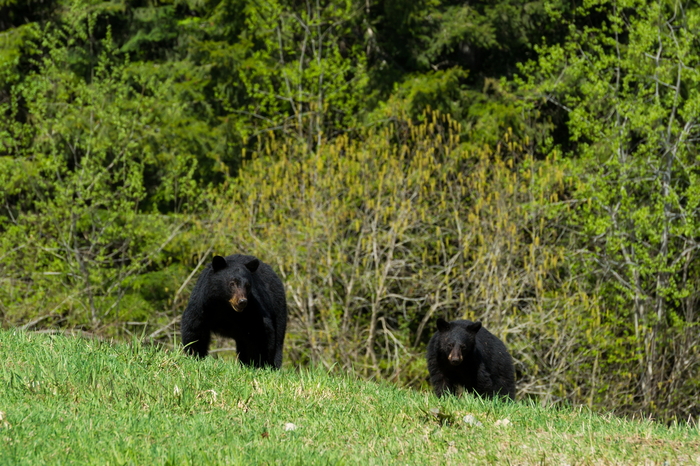 May 5: Spring brings out Whistler's resident black bears after a winter of hibernation.
May 16: VIDEO! Whistler Mountain Bike Park opens for 2014.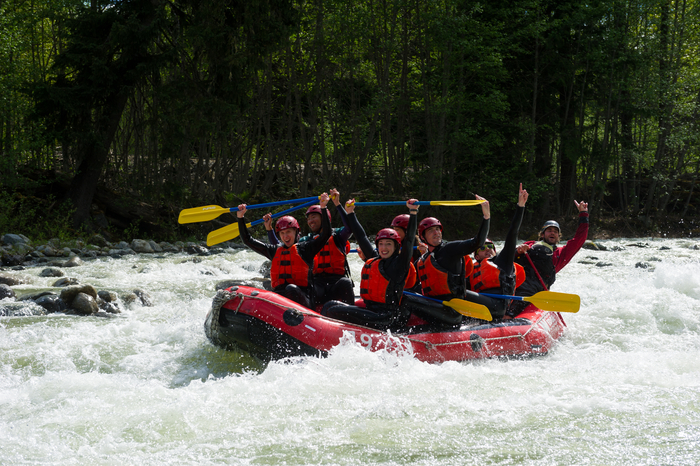 May 17: Whitewater Rafting is just one part of the Whistler Great Outdoors Festival that launched in 2013.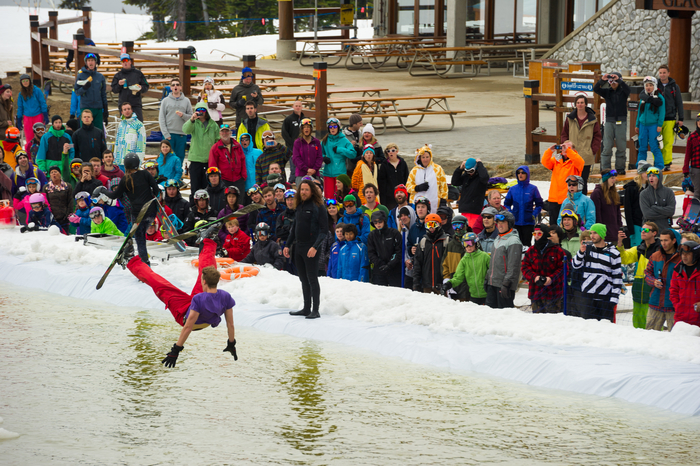 May 19: The Slush Cup was another key part of GO Fest.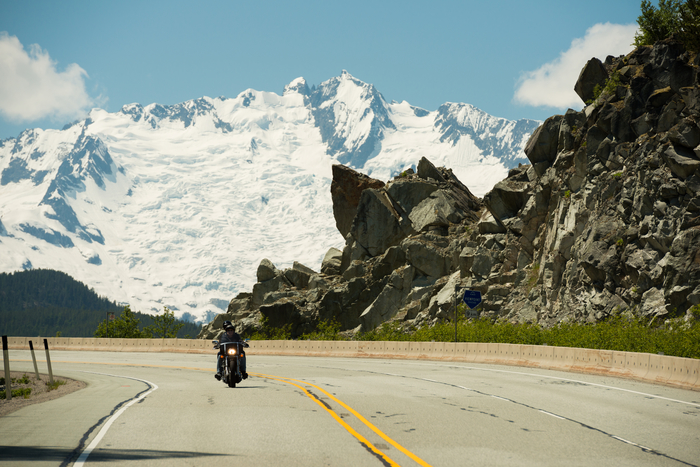 June 1: Spring always makes for great views on the scenic Sea to Sky Highway.
June 11: No more snow means biking season is back.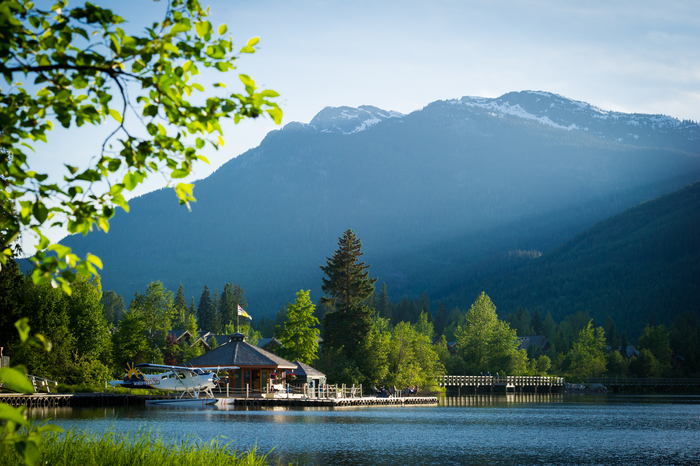 June 17: Sightseeing is nice in June but it's more fun to hop in a float plane for some FLIGHTseeing.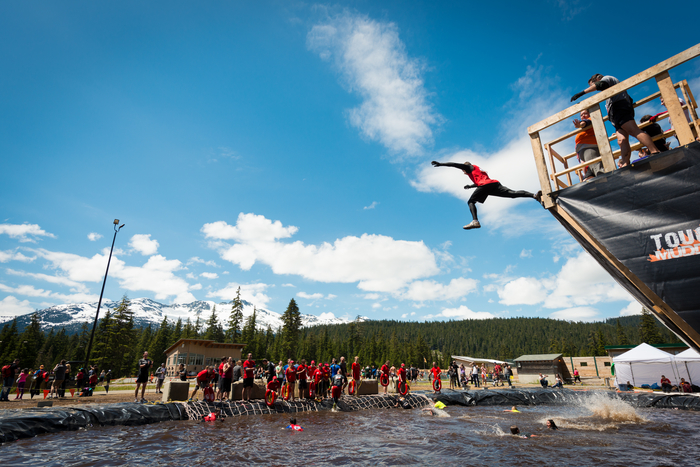 June 21: Summer officially started this year with the annual Tough Mudder adventure race.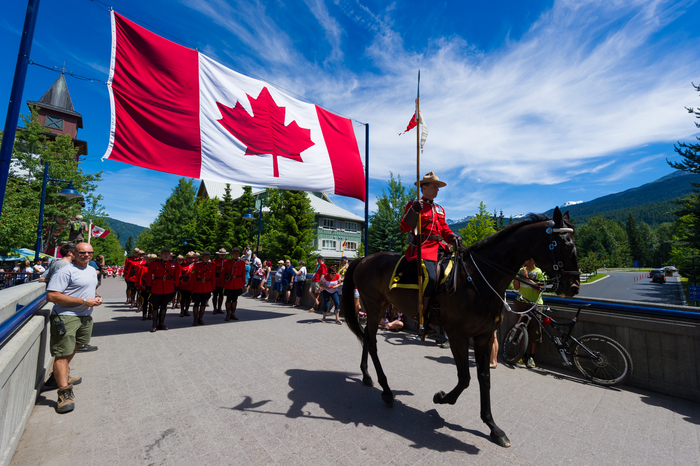 July 1: Happy Canada Day!
July 2: Summer skiing and riding keeps the snow dreams alive on Blackcomb Mountain.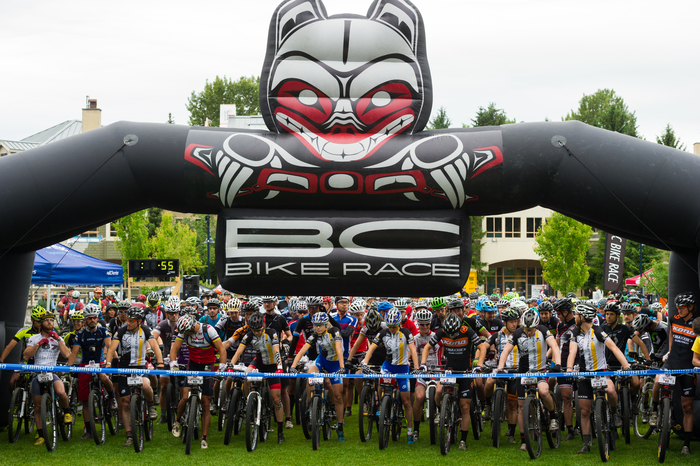 July 5: The final stage of the incredible BC Bike Race rolls into town. One of the best multi-day single-track races on the planet.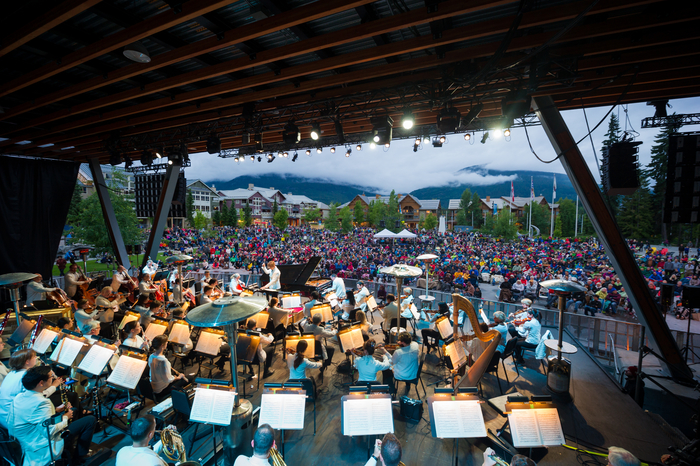 July 5: The return of the Vancouver Symphony Orchestra brought some beautiful music to the mountains.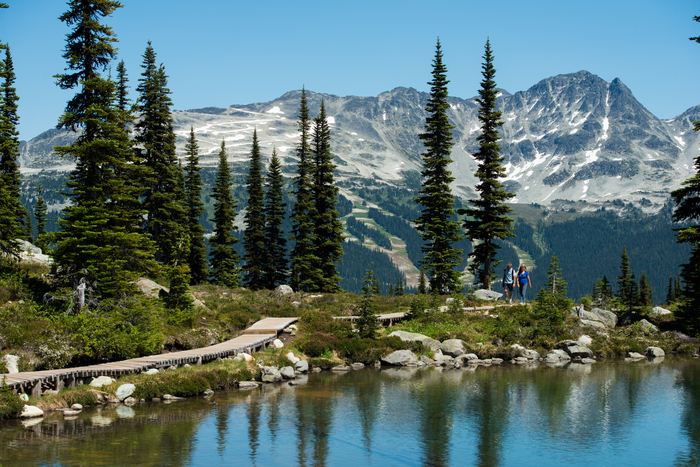 July 12: Another sunny day of alpine hiking finds peace, solitude and lakeside views.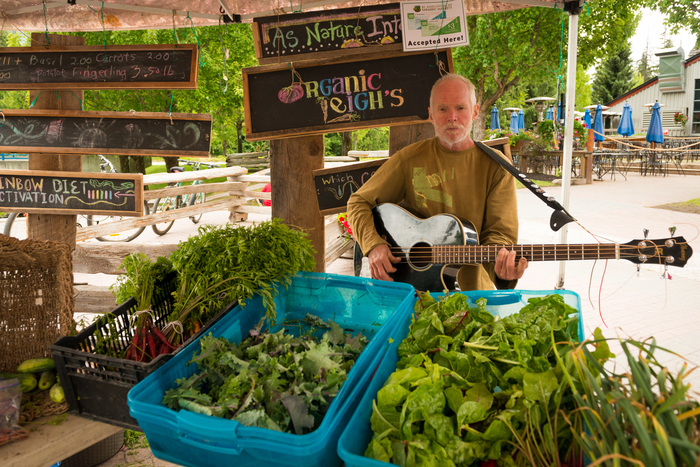 July 20: Fresh beets (and beats) at the twice-weekly Whistler Farmer's Market.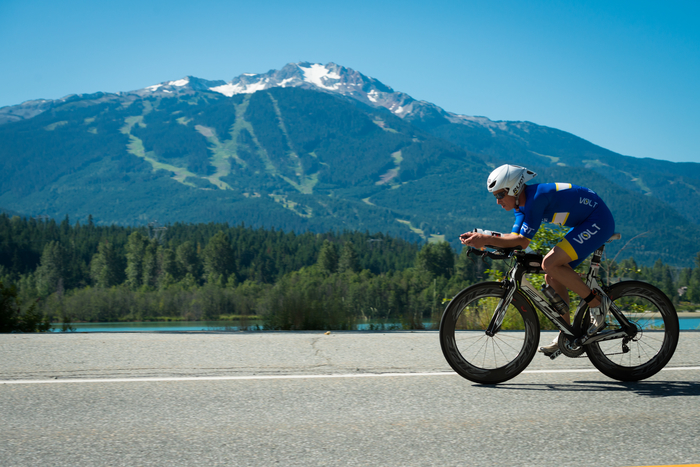 July 27: Competing in the Whistler Subaru IRONMAN Canada competition, couch potatoes need not apply for the race but anyone can enjoy it as a spectator.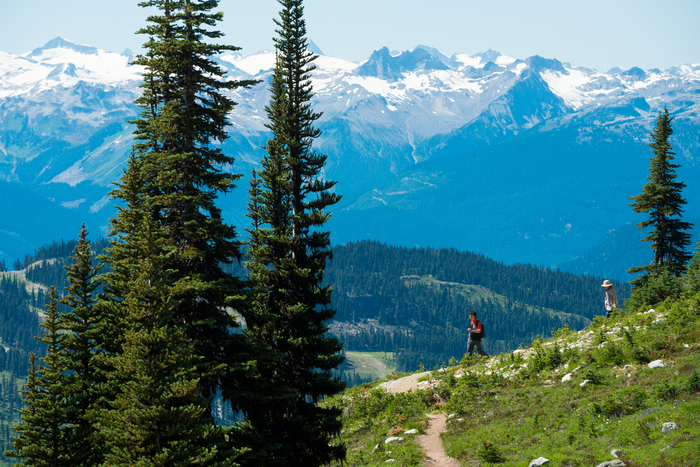 July 31: Alpine hiking on Whistler Mountain means you can let the gondola ride take care of most of the elevation gain and focus on just enjoying the sights.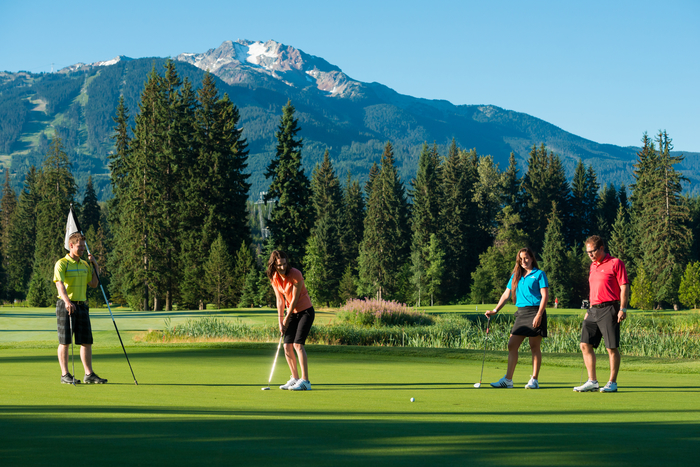 August 1: Whistler is home to 4 world class golf courses each with its own unique appeal and style. Golf marathons are a thing here.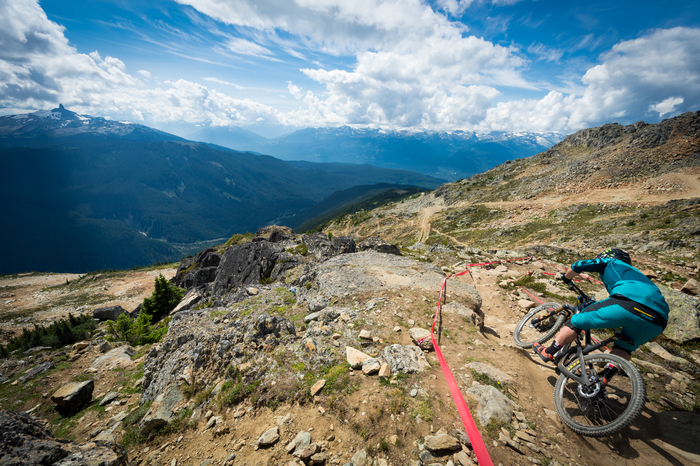 August 7: Top of the World, one of the best bike trails going.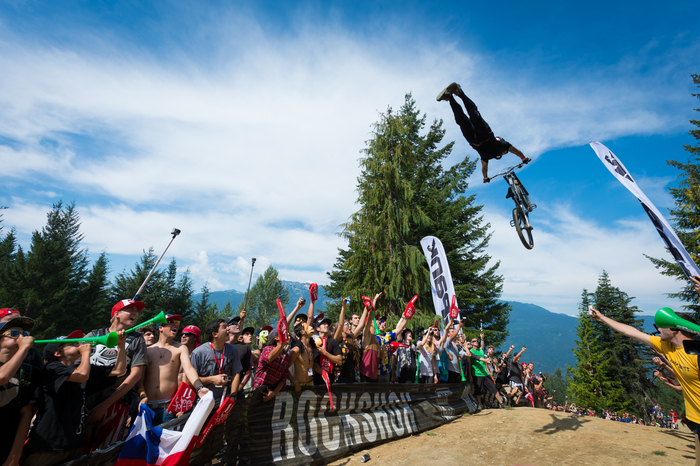 August 14: Crankworx Whistler is ten-days of mountain bike heaven.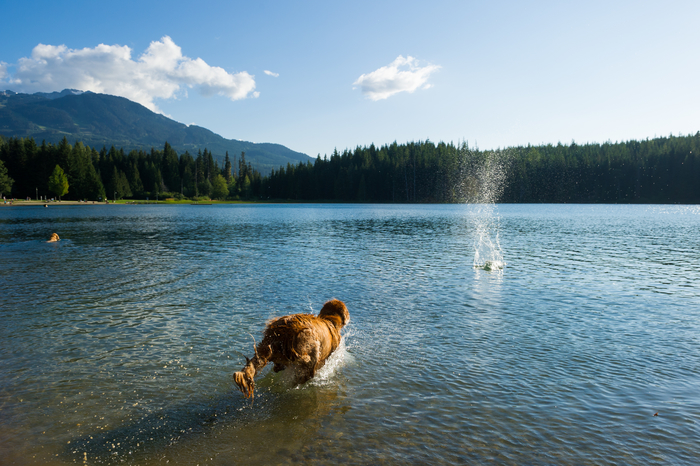 August 21: For many people this is what summer is all about, and pet-friendly Whistler is the place to do it.
August 23: VIDEO! Water time. Stand Up Paddleboarding with Todd Lawson and canoeing the idyllic River of Golden Dreams.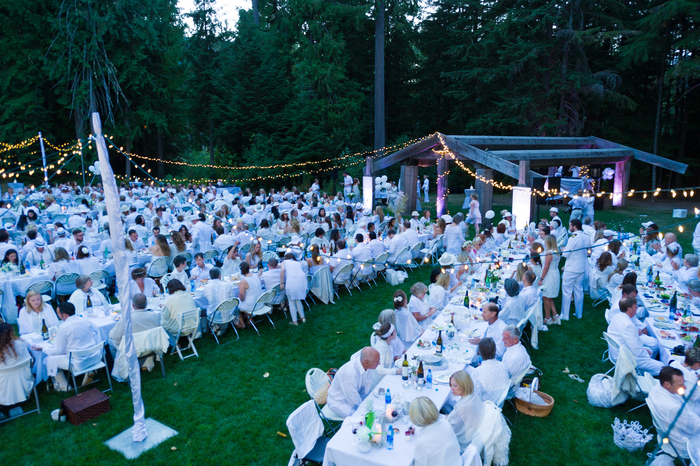 August 28: World culinary sensation Diner en Blanc arrives in Whistler.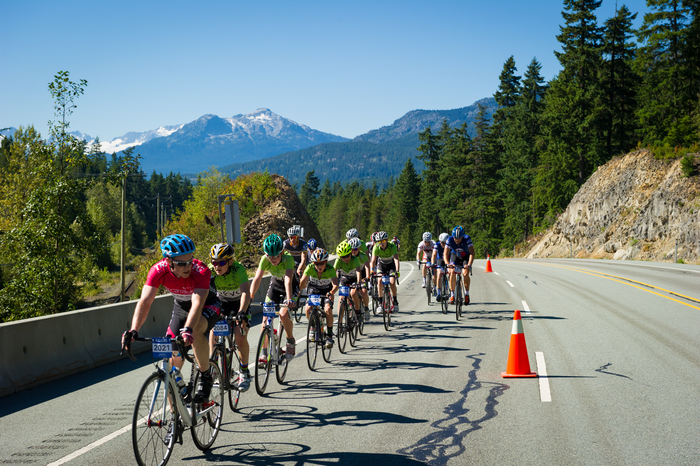 September 6: The RBC Gran Fondo Whistler sees cyclists race from downtown Vancouver (sea level) to Whistler Village (675 m / 2,214 ft).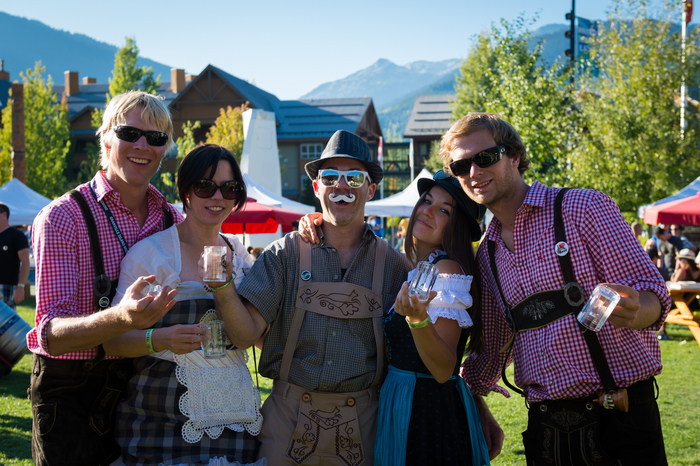 September 13: Autumn sunshine and lots of beer. The Whistler Village Beer Festival surged to huge acclaim in its second year.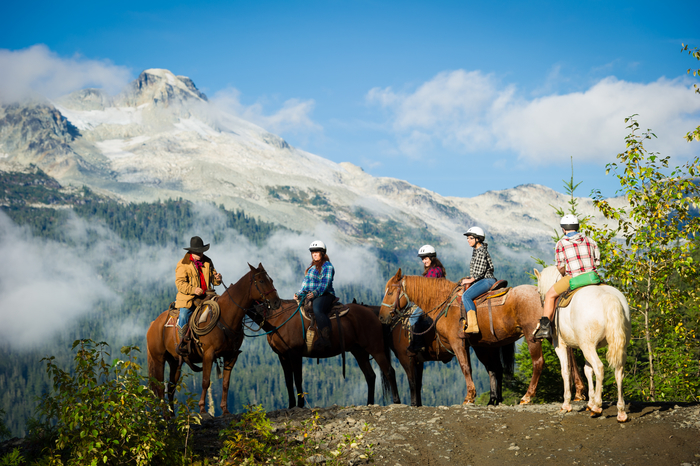 September 27: Horseback riding in Whistler? You bet, in fact Whistler lies along the historical Pemberton Trail, a legendary ride.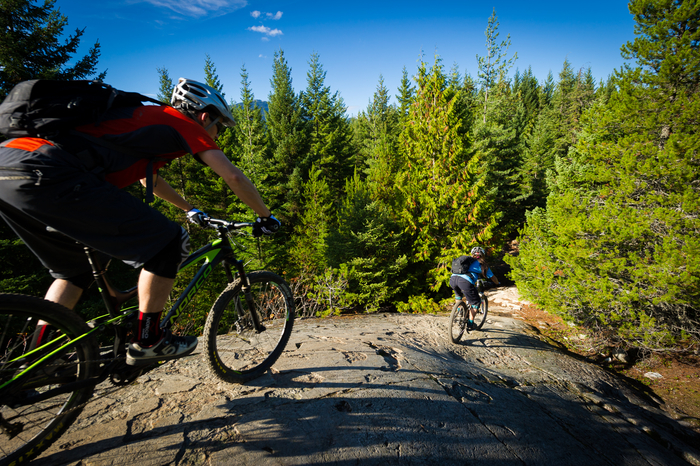 October 8: Bike season is not done yet.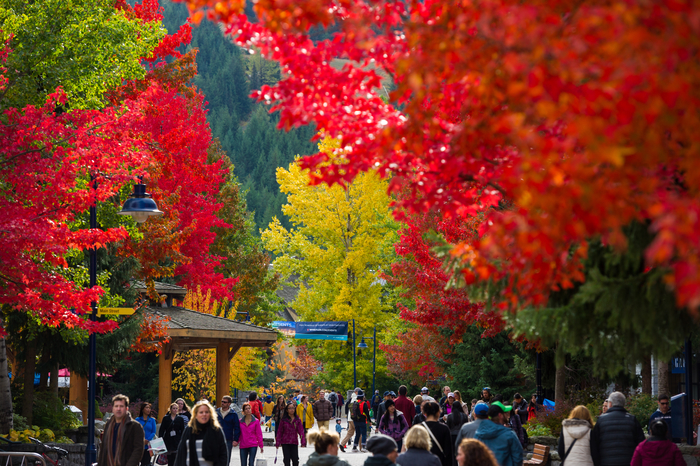 October 18. Autumn colours in Whistler Village.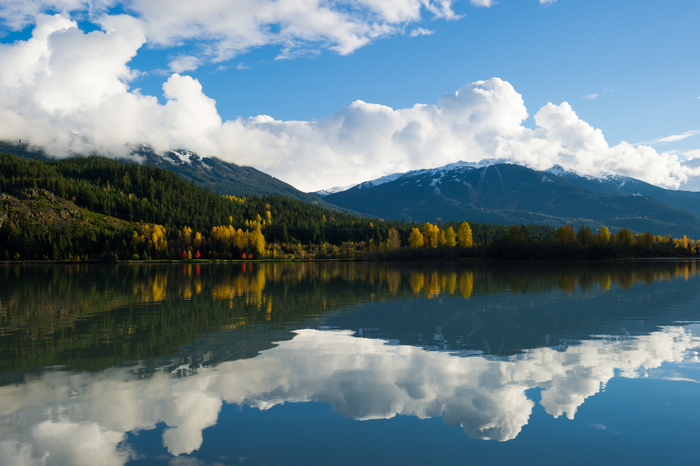 October 26: Snow hits the mountain tops and people start getting excited for winter.
November 13: The fun moves inside for Cornucopia Whistler, a ten-day festival of food, drink and wellness.
November 21: VIDEO! Ski season returns with Whistler Mountain Opening Day.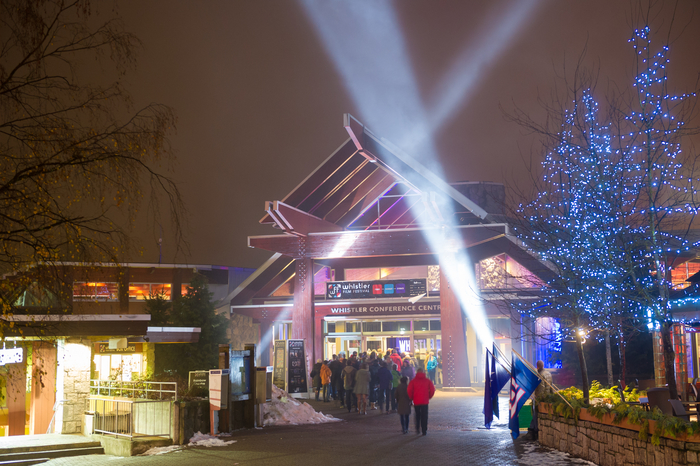 December 7: Bright lights and big stars at the Whistler Film Festival.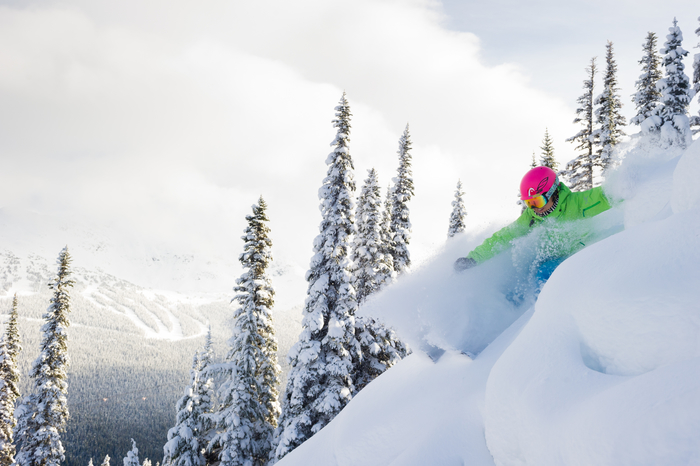 December 12: Early winter pow on Whistler Mountain.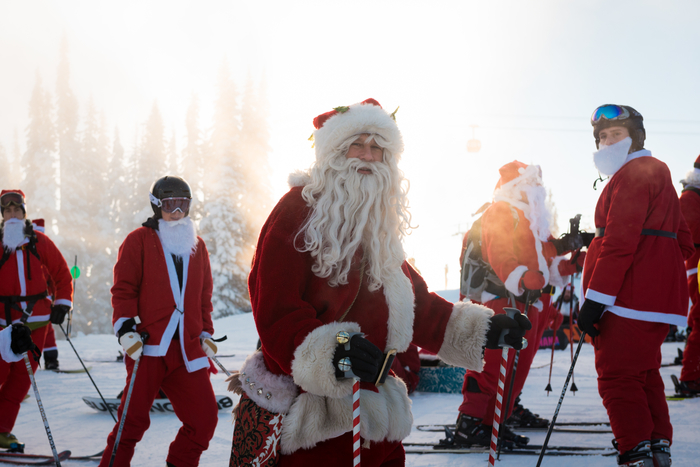 December 13: This guy! Ski with Santa Day gets the holiday spirit flowing.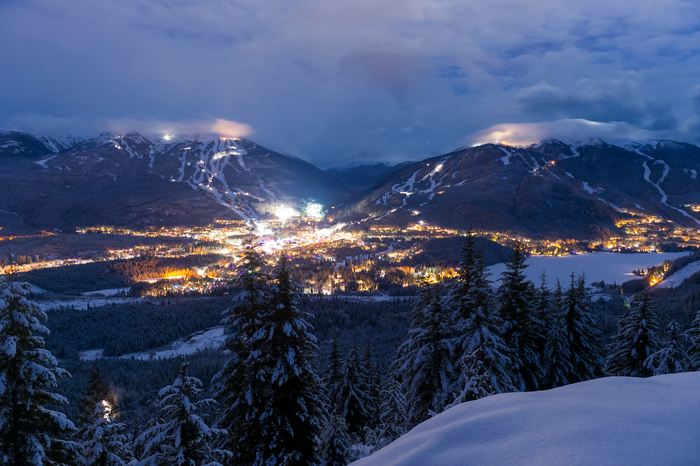 December 28: Winter Wonderland. Thanks for the incredible year Whistler. Now whatcha got in store for 2015?