An astonishing 500+ bike trails are packed into the Whistler valley, each with its own allure. Enduro, downhill and cross-country riders will all feel welcome in Whistler as the bike culture oozes on and off the trails all spring, summer and fall long.
Whistler undoubtedly has something to offer all bikers with a wide range of amenities, shops and events. You'll see proud bike owners pushing their triple crowns through the Village en route to the Whistler Mountain Bike Park, daydreaming about big banked berms and show-worthy airtime. Enduro bikes line tailgates and bike racks outside the breweries in Function Junction, while their owners enjoy a well-earned beverage. Meanwhile, cross-country riders lock their bikes up at Lost Lake for a post-ride dip.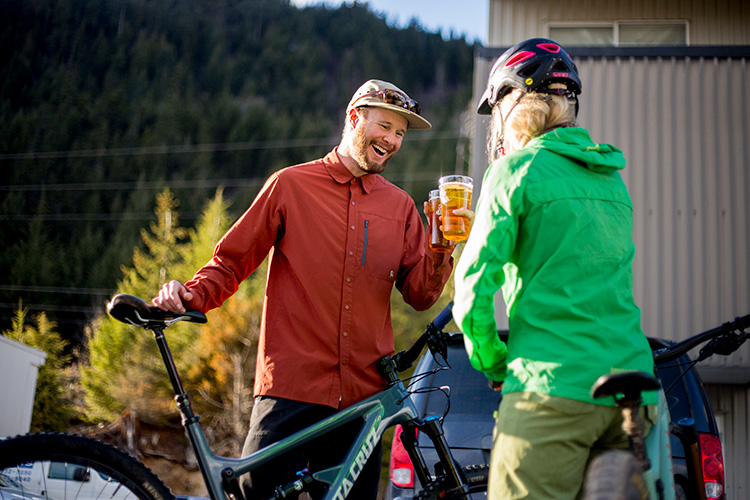 Needless to say, Whistler and bikes go together better than PB and J. Although not quite pocket-sized like a sandwich, bringing your own bike to Whistler doesn't have to be a headache.
If you're attached to your pedal pony, you can pack it up and bring it along for your next Whistler bike trip. If you want to try something new or are only here for a short time, Whistler has a plethora of demo and renting options. Let's breakdown bike trip travel to Whistler.
Bringing Your Own Bike to Whistler
Flying with a Bike
Packing Tips
Before you pack your bike up for the first time, consider applying a RideWrap or similar product to ensure no paint chips or scratches happen while in transit or on a ride. Bike bags make packing your bike pretty straightforward simply because there's usually only one way it will fit flawlessly. The basics of packing your bike for air travel include; removing both wheels and padding them (while being mindful of the exposed brakes), dismounting your handlebars and removing your pedals from your crankshafts. It's also a good idea to secure your loose handlebars so that your brake levers won't snap or scratch your bike frame. And keep your pedals, screws and washers in a separate, small and easy to locate compartment as one missing washer can be the difference biking and not biking.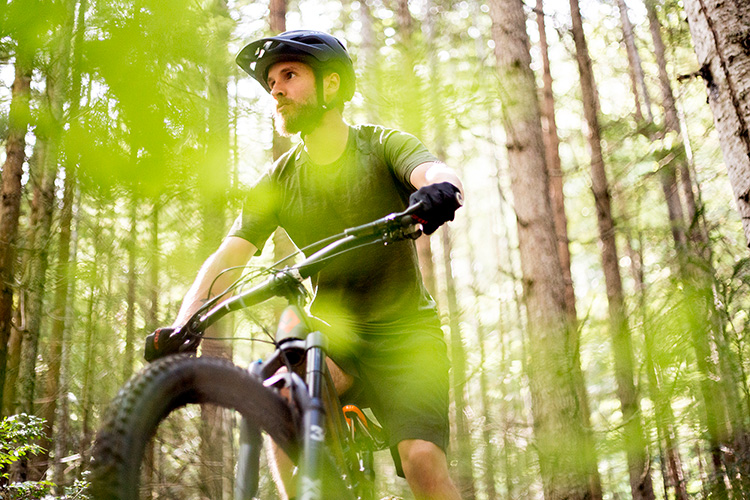 You'll notice with a bike bag that you'll have plenty of room around your bike for extra padding, this is a great place to pack your helmet, knee pads, clothing and toiletries. A small, separate bag is ideal for keeping potentially muddy and well-used gear away from your regular clothing.
Use a small bike pack as your carry-on item for any remaining trip necessities. But remember to leave your tools in your checked bag and empty any water bottles or bladders before heading through airport security. A bike bag is considered "over-sized" and must weigh under 50 pounds / 22 kilograms (this may vary by airline). There is an additional charge for checking a bike bag, but most major airlines will accommodate bike bags without a problem.
Getting to Whistler
Getting your bike from Vancouver Airport to Whistler is easy when you book with Skylynx or Epic Rides shuttle services. Skylynx can accommodate bike bags but you do need to specify when booking and pay the extra luggage fee to ensure there's space on your shuttle. Epic Rides specializes in getting people to Whistler with their gear. They have custom-built bike trailers and storage space to accommodate built bikes or bikes in bags / boxes. However, they can only take so many bikes in bags / boxes on each bus so it's still a good idea to mention it when booking.
Rebuilding your Bike
When it comes to building your bike, most parking lots will do just fine as it's a quick build with minimal tools required. However, if you'd rather have a mechanic tackle the build call Arbutus Routes or Whistler Bike Co ahead of time to arrange.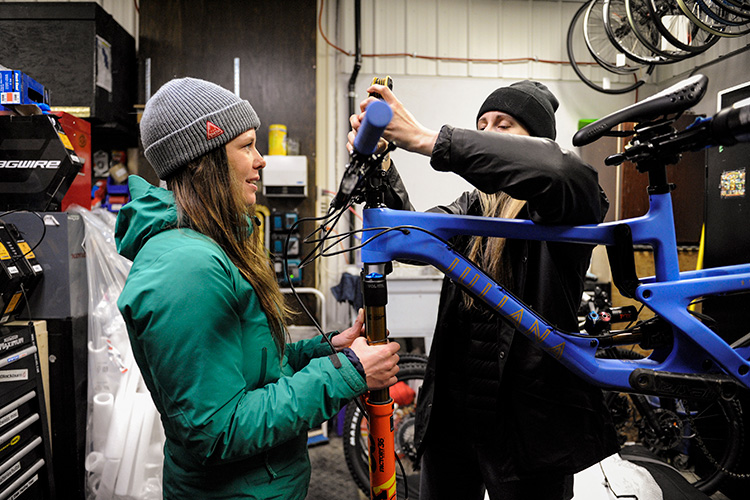 Road Tripping with a Bike
Nothing beats an old-fashioned bike road trip. Traveling by car isn't new or revolutionary, especially when it comes to toting bikes around, but there are a few tips that will set you up for your smoothest bike road trip yet.
If you're a truck owner, a tailgate pad is a great investment for the longevity of both your truck and bike. Hot tip, there are usually two sizes of tailgate pads when looking to purchase, one for small trucks and one for full-sized. SUV and car owners can take your choice of hitch or roof bike racks, but remember that roof racks won't fit in many of the underground parking areas in Whistler.
Stopping is an essential part of road tripping, and while you'll want to keep an eye on your bike it's a worthwhile investment to purchase a lock or two that you can trust. A Kryptonite or similar style lock is ideal since it's difficult to cut through, unlike cable locks. Be sure to get a length of lock that will work to secure your bike to your car.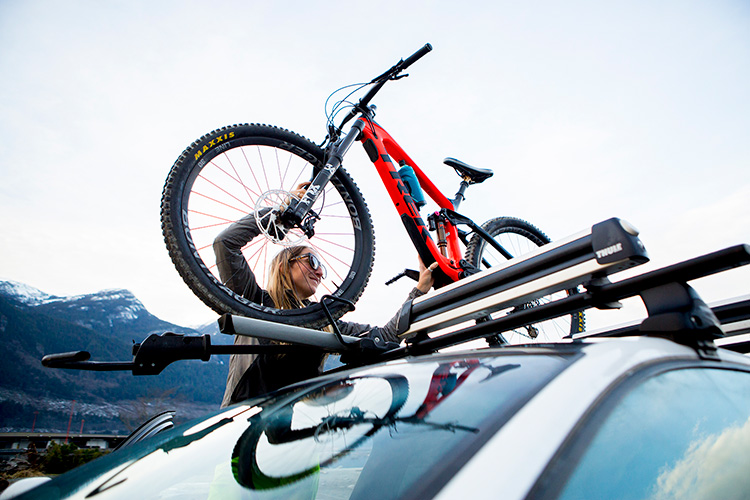 Renting a Bike in Whistler
On the fence about bringing your own bike or demo-ing a different stead for your stay? You can weigh out the costs of flying with a bike bag over a weekly rental rate and see what is the most cost-effective.
One bonus of renting is that it gives you the flexibility to try a variety of bikes during your stay, from beefy downhill bikes to agile carbon enduro bikes or even an e-bike. So if you're not smitten with your current set-up, this is a great opportunity to sample what could be your next bike.
With over 12 bike shops in town, there are tons of renting, demoing and dare we say shopping options. In prime bike season, like during Crankworx, bike rentals sell out daily so be sure to reserve your appropriately sized bike ahead of time.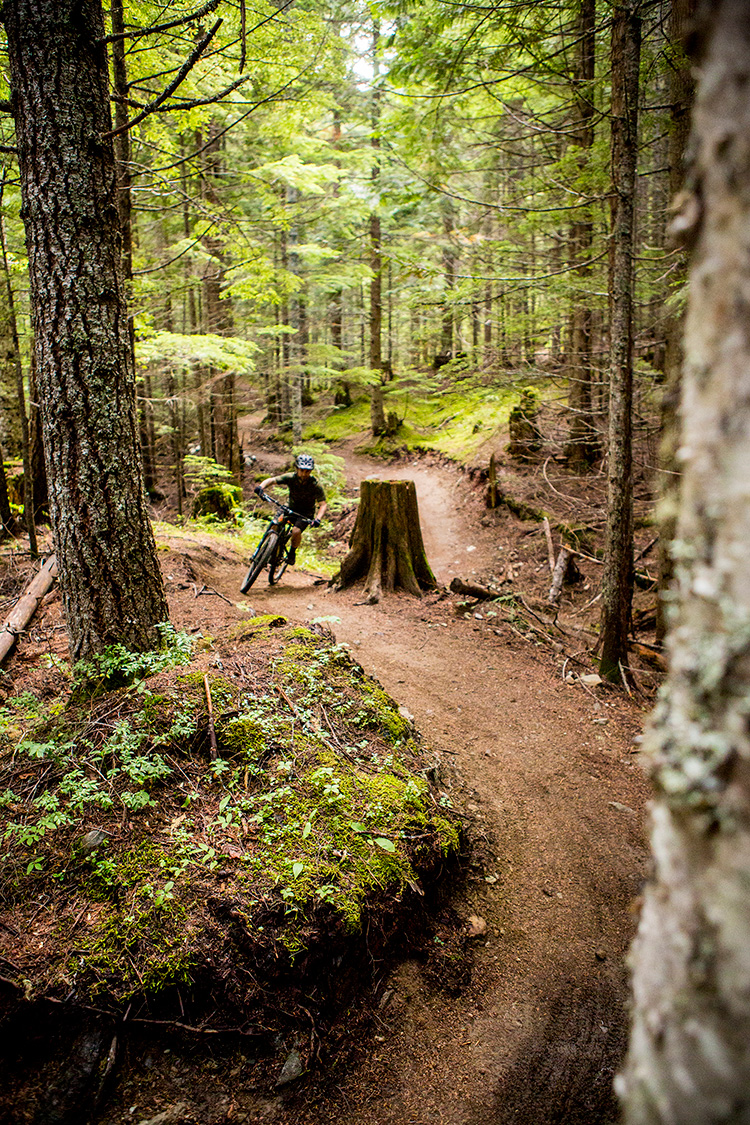 Bike Trip Packing Checklist
Regardless of flying, road tripping or renting, there are a few bike necessities that every biker should pack when visiting Whistler for a bike trip. Here's our basic bike packing list for reference.
Helmet (DH full face or enduro)
Eye protection (DH goggles or sunglasses)
Knee pads (full shin and knee for DH or just knee caps)
Elbow pads
Bike shoes (clips or flats – just be sure to match your pedal)
Gloves
Bike shorts and optional shammy
Athletic top
Socks
Tire repair kit for tube or tubeless depending on your set up
Allen key set and any additional bike tools
Suspension pump
Lube
First aid kit
Bike pack
Water bottle or bladder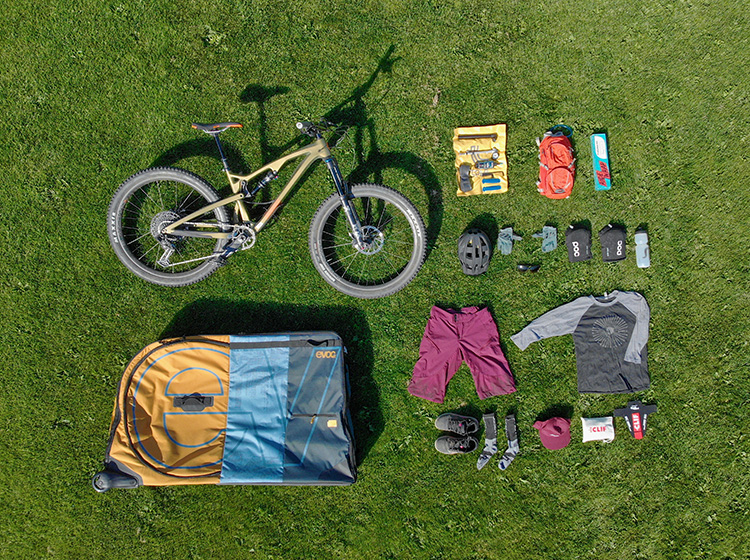 Whistler Biking Resources
Have any lingering questions or are ready to get your bike trip rolling? This list of Whistler specific bike resources should offer the support you need, and when it doubt, head over to Whistler.com.
Bike Rentals: Reserve online.
Bike-friendly Accommodation: See list.
Retail Bike Shops: Evolution, Giant Whistler, Fanatyk Co, Garbanzo Bike & Bean, Arbutus Routes, Whistler Village Sports, Comor Sports, Mountain Riders, Summit Sports, Chromag Bikes, Can-Ski, Coastal Culture Sports, and Cross Country Connection.
Trailforks: Download the TrailForks App and the BC region for access to all of our trail networks including difficulty rating, location, length, and current conditions. Trailforks makes for a great pre-trip planning tool too.
Whistler Off Road Cycling Association: WORCA is a non-profit organization that maintains many of Whistler's mountain bike trails through volunteers and member fees. They also advocate for bike trail access, hold the trails to the highest environmental standards possible and run regular bike events including the Toonie Ride Series, Phat Wednesday series and youth programs and clinics. You can support their maintenance and construction through a WORCA membership or trail supporter pass during your visit.
Whistler Visitor Centre: Maps of the area are available at the Whistler Visitor Centre. If you're having trouble locating any of the stores or mechanics, the friendly staff at the Centre are happy to point you in the right direction.
Bike Cleaning Stations: If you ride at the Whistler Mountain Bike Park there is a cleaning station at the base of Whistler Mountain in Skier's Plaza. There is also a cleaning station near Passive Haus in the Lost Lake cross-country trail area. Whether you're returning a rental, passing your bike off to your hotel attendant, locking it to your vehicle or packing it in your bike bag it's good practice to give your bike a thorough wash at the end of each ride.
Bike Parking: Inquire with your hotel before booking to clarify any restrictions and the level of security offered. During the Whistler Farmer's Market on Sundays and Wednesdays at the base of Blackcomb Mountain, there is free valet bike parking. Please note that it is not recommended to lock your bike and leave it unattended.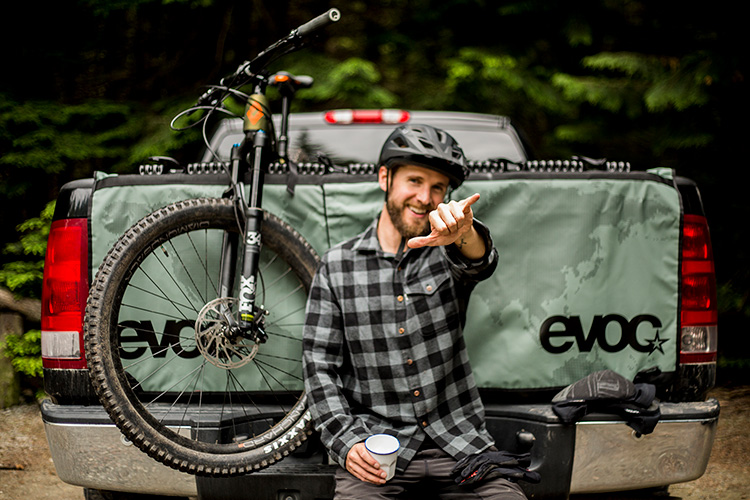 Downhill, enduro and cross-country, Whistler has it all when it comes to biking! Book your flight, bike friendly shuttle and bike friendly hotel on Whistler.com and come sample the trails.
These Trails Don't Build Themselves – How to Get Involved
We hate to break it to you, but there's no such thing as a trail fairy; Whistler's mountain bike trails didn't magically appear. In fact, hundreds of hours go into building and maintaining the trails each year. You can support by donating, becoming a member and joining a volunteer trail-building night. Get the latest trail updates, know the riding code and connect with the biking community over at Whistler Off Road Cycling Association (WORCA).