To pedal or not to pedal? To charge your battery or not to charge your battery? Or maybe, the question you're asking yourself is to hit a jump or not to hit a jump? There's a variety of biking all over Whistler and we bet that we can figure out which type of biker you are (or should be) by taking the short quiz below!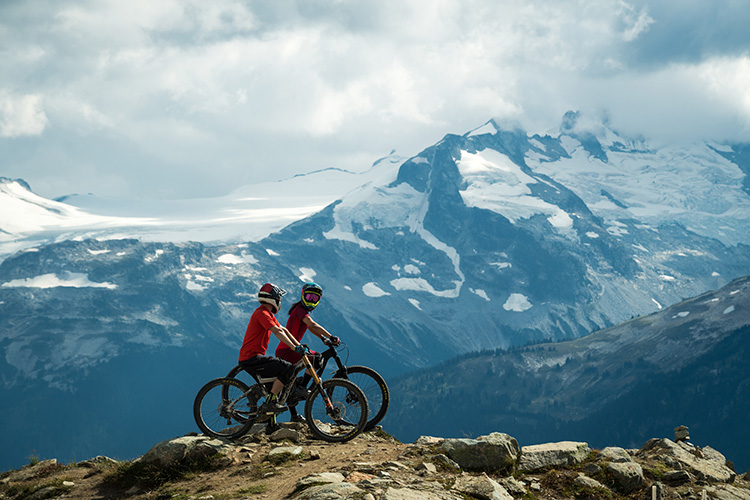 What kind of hills do you gravitate towards?
Only the ones that go down, obviously!
Singletrack that goes up, down and all around. I'm not afraid to pedal!
It doesn't matter because my bike has a battery pack.
Hills? I prefer paved pursuits that end at a lake.
The longer the uphill, the better! I like a challenge.
What kind of protection should you wear?
Full face, knee pads, elbow pads, back protector…the list goes on!
Half shell helmet and gloves. Waterproofs for when things get muddy.
Any sort of helmet will do.
Helmet and sunscreen.
Aerodynamic helmet and I can't forget my lycra. That's protection, right?
What suspension are you running?
The longest travel available so I can hit the Whistler Mountain Bike Park jump trails, like A-Line and Dirt Merchant.
Short travel for all the quick uphill sprints.
Usually, full-suspension so that I can ride comfortably up and descend down.
No suspension, it's not needed on the paved Valley Trail.
None for me thanks, I don't want to put in more energy and effort to pedal at a certain speed.
How often do you get a flat tire?
Depends if I'm hitting tech or flow but usually every few laps.
Maybe a pinch flat here and there.
If you ride far and long enough which you can do with a battery pack, an unwelcome flat is always a possibility.
If you're getting a flat on the Valley Trail, something is wrong!
Roughly every 2000 kilometres / 1242.7 miles.
Where are you having your post-ride beer?
 If you answered mostly:
1s: Downhill Mountain Biker
You dream of being on your downhill bike in the gravity-fed Whistler Mountain Bike Park. So far, all the trails you've ridden are your favourites. You're decked out in the necessary protection and can list the infamous hits. Maybe this year is your year to tackle some of the big ones like Fade to Black or Filthy Ape. Or perhaps, you're planning on getting to know the 15 kilometres / 9.32 miles of new trails found in the Creekside Zone.
Find out more about downhill mountain biking in Whistler.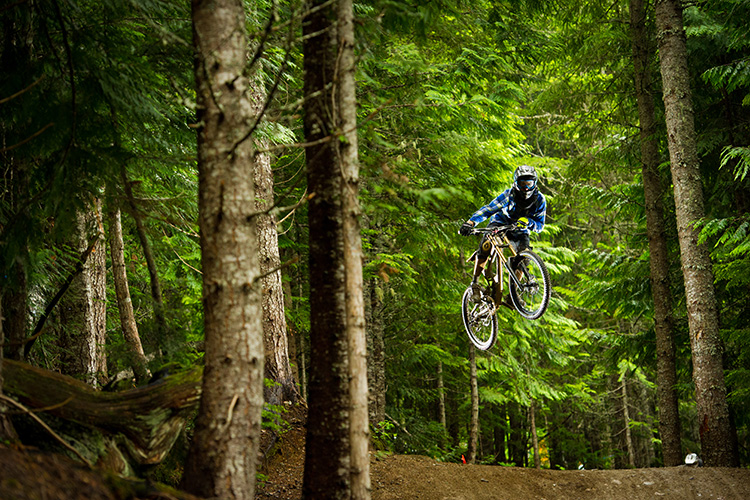 2s: Cross-Country Mountain Biker
You're all about pedaling and consequently, there isn't a trail that's deemed too far away. As a cross-country mountain biker, you can be found lapping the Lost Lake trails or ascending into Sproatt Alpine on Into The Mystic. Your cross-country bike is your tool to explore, taking you through old-growth forests, past the many lakes in Whistler and then back into the Village for après.
Find out more about cross-country biking in Whistler.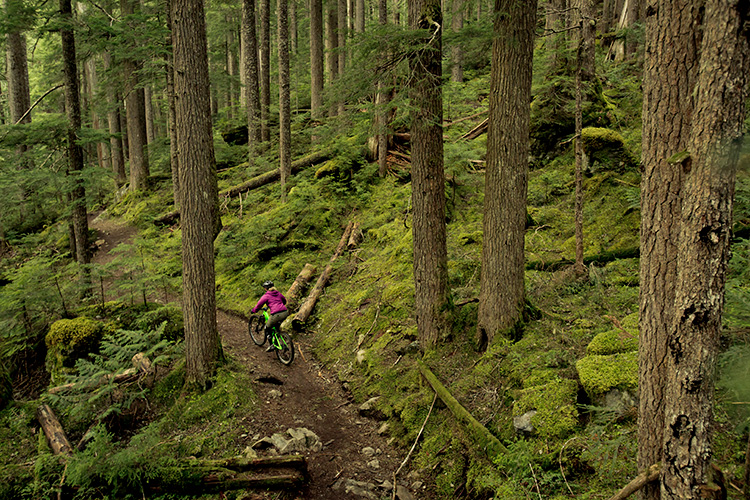 3s: E-Biker
You're looking to explore the nooks and crannies of Whistler and what better way to do that than by e-bike. You're excited about all the possibilities and the ease at which you can access everything from the most southern tip of town to the most northern, thanks to the pedal-assisted e-bike. The minimal energy expended will leave lots left over for other Whistler activities such as ziplining, hiking and patio hoping!
Find out more about e-biking in Whistler.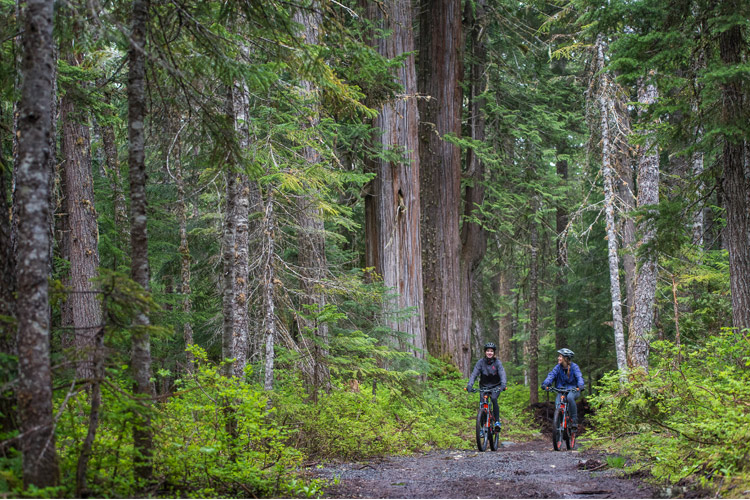 4s: Valley Trail Cruiser
Laidback and on mountain time, you're a self-proclaimed Valley Trail cruiser. You use your cruiser bike to visit the lakes, take in the spectacular scenery and maybe dip into the Whistler Farmers' Market to fill your bike basket with local produce, tasty treats and a piece of art or two.
Find out more about biking the Valley Trail in Whistler.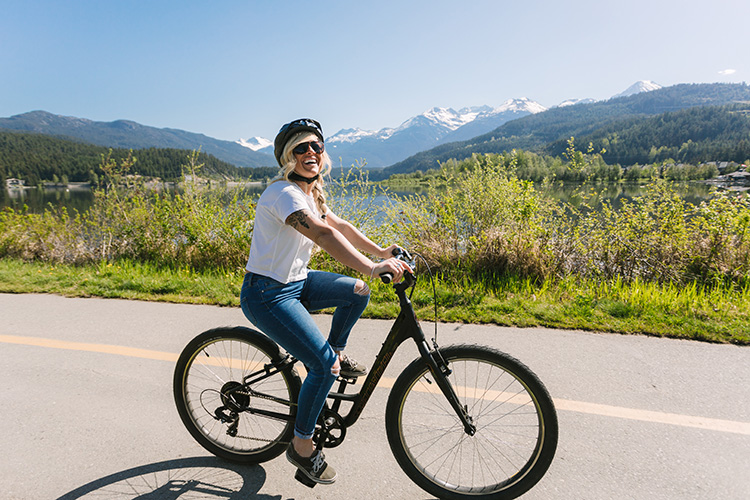 5s: Road Cyclist
You're a road cyclist. You thrive on hitting the pavement, going the distance and pushing yourself to go further. Big hill climbs? No problem! There's plenty of variety and a stunning landscape in the routes surrounding Whistler. Some of your favourite routes include travelling north on the Sea to Sky Highway to Pemberton or going to south to Whistler Olympic Park.
Find out more about road cycling in Whistler.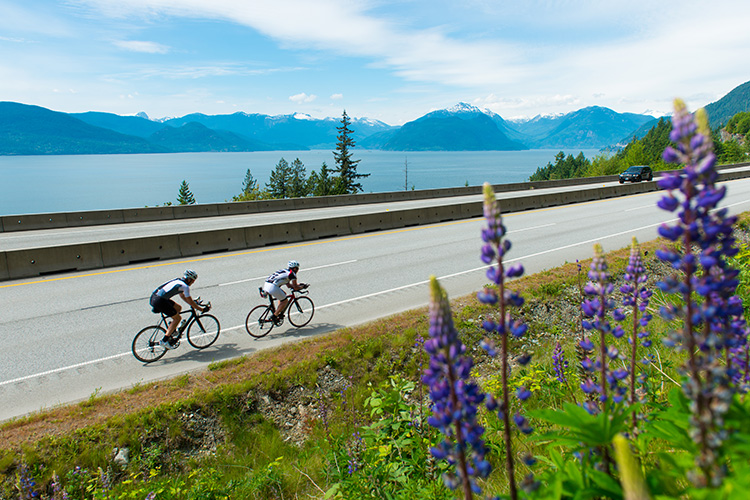 Check out our Insider articles for more on the biking in Whistler and head over to Whistler.com to start planning your ultimate biking trip. Happy trails!