Words, Photos & Rider: Hailey Elise  Photos, Video & Rider: Ollie Jones Photography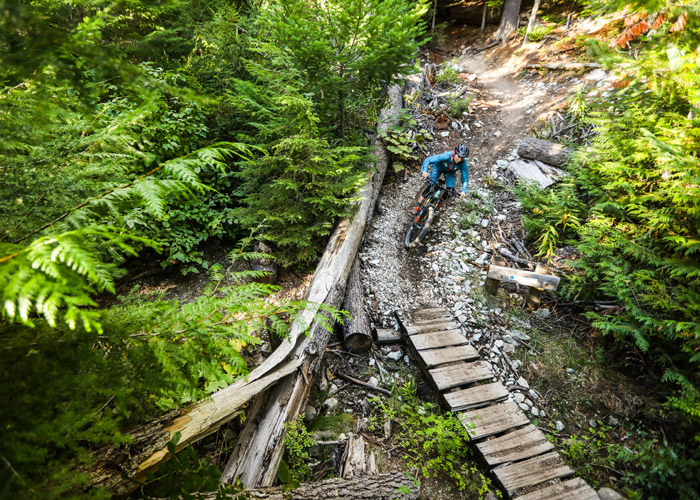 As you drive the Sea to Sky Highway through Whistler, a lush forest surrounds you. What sits hidden among the tall cedars and firs might seem like a mystery but truth be told, over 200-kilometres of mountain bike trails exist beneath the tree tops. These trails have been constructed by a variety of different builders, all with their own unique history and style. And the result could arguably be one of the finest selections of mountain bike trails in existence. Technical, flowy, loam filled, rocky, you name it, it exists here. With so much to choose from, picking what trail to ride outside of the Whistler Mountain Bike Park could be perceived as a challenge. Luckily, there are five curated sub-networks, all with their own defining features.
Lost Lake Trails
What To Expect
Situated right next the Village, the Lost Lake pathways see their fair share of mountain bikers. The gentle ascent, friendly signage, and beginner to intermediate descents make it a favourite for those new to the sport. Many Whistler locals who grew up in town have fond memories of starting their mountain bike journey on these trails that are regularly maintained by the Resort Municipality of Whistler. For those looking for a bit more of a challenge, linking up the routes to create strenuous loops can make even the fittest of riders sweat. With the trails being multi-directional, it's not hard to navigate and create your own loops. Just get out and explore the smooth single track and woodwork that the area is best known for.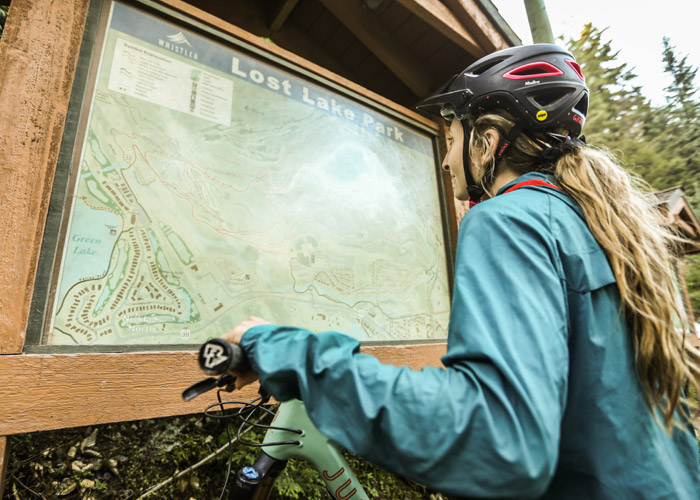 Be Prepared
Ascending to the top of Lost Lake is not overly demanding with a total vertical of 129 metres, but as with all mountain biking in Whistler, your ride will be more enjoyable if you're well prepared. Being ready for a possible flat with a spare tube, patch kit, and pump or a potential emergency with a cell phone is still necessary. If you are in need of water, there is a fountain at both the Passivhaus and beside the Lost Lake concession stand.
A day of riding Lost Lake isn't complete without stopping by the lake. Take your break mid-ride for a quick snack and chance to re-hydrate, or at the end of your day for a dip in the cool water of the lake. In late July and early August, watch out for the annual toad migration as the little amphibians make their way from the water's edge to the forest.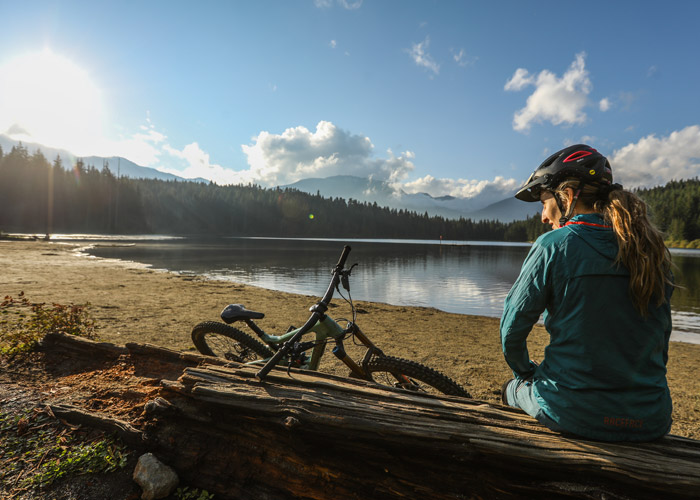 Lost Lake Trail Suggestions
Suggested Beginner Trail
Elephant Bridge
The Elephant Bridge trail gets its name from a big bridge located on its route. The bridge overlooks Old Mill Road and provides a nice vantage point. The trail itself is gravel, relatively flat, and a great connector between two other beginner trails, Molly Hogan and Donkey Puncher. With the addition of the trails Beach Cut and Tin Pants into this loop, you can easily make your way around Lost Lake.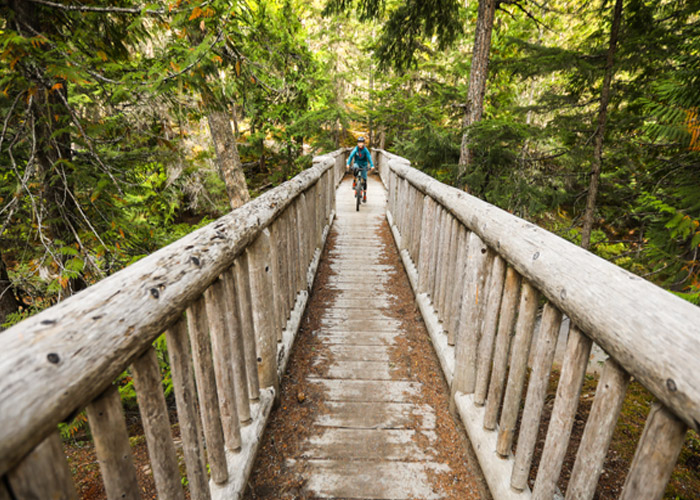 Suggested Intermediate Trails
Pinocchio's Furniture
Looking to tackle some woodwork? Well, if the name doesn't allude to what's on this trail then you'll have to see for yourself. Pinocchio's Furniture features a number of ladder bridges at various points in the descent. For the intermediate and expert rider, it can be a fun addition to their ride. For less experienced riders, the woodwork can be intimidating but it is the perfect place to level up! Link up White Gold Traverse and Fountain of Love for a technical loop.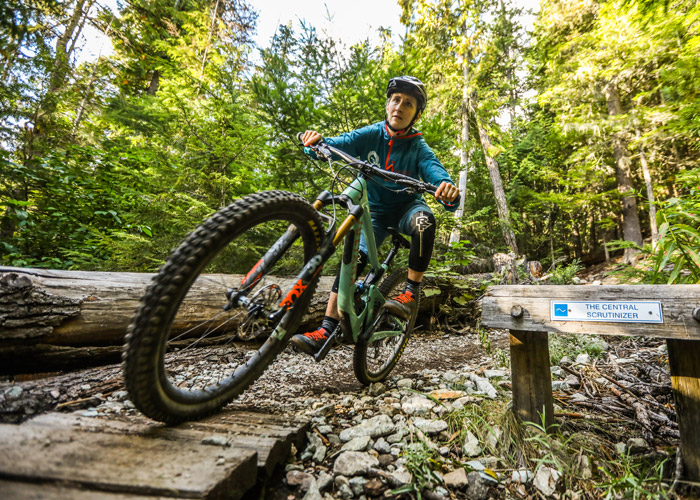 Central Scrutinizer
One of the rockier trails in Lost Lake, Central Scrutinizer has rock armour on its lower section and a few small root benches that can easily lend some airtime. Connect this trail with Why Johnny Can't Read and Grand Wazoo for a long undulating descent that finishes right at the lake.
These Trails Don't Build Themselves – How to Get Involved
We hate to break it to you, but there's no such thing as a trail fairy; Whistler's mountain bike trails didn't magically appear. In fact, hundreds of hours go into building and maintaining the trails each year. You can support by donating, becoming a member and joining a volunteer trail-building night. Get the latest trail updates, know the riding code and connect with the biking community over at Whistler Off Road Cycling Association (WORCA).
Also check out the first two installments of this five part series with local riders Hailey Elise and Ollie Jones;
#1 Insider's Guide to Whistler Mountain Bike Trails: Whistler North
# 3 Insider's Guide to Whistler Mountain Bike Trails: Blackcomb
# 4 Insider's Guide to Whistler Mountain Bike Trails: Cheakamus
# 5 Insider's Guide to Whistler Mountain Bike Trails: Westside
From road to ripping downhill, we love bikes. Learn more about biking in Whistler over at Whistler.com.