Readers' Choice: Your Top Whistler Blog Posts From 2018
Our goal at the Whistler Insider is to give you the goods on all things Whistler, using our local knowledge and experience in the mountains. Before we shift into 2019 we wanted to take a look back at what you loved in 2018. We hope we inspire you to join us up here, come back, and explore something new. Cheers to the New Year and the next set of adventures it brings!
Insider's First Look: The Whistler Peak Suspension Bridge
Whistler Peak has always been home to some of the most breathtaking views in town. We wouldn't have thought it possible, but Whistler Blackcomb found a way to make your visit to the Peak even more unforgettable – the new Cloudraker Skybridge and Raven's Eye Cliff Walk opened this summer and are ready for you to explore again in the spring.
7 Ways to Discover the Whistler You Don't Know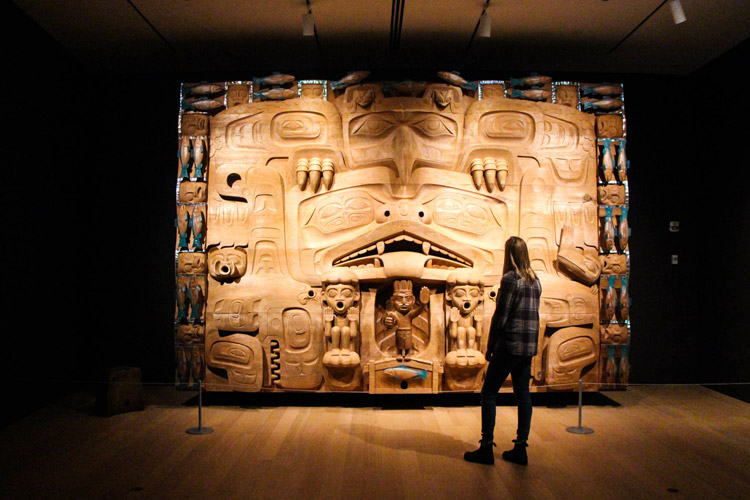 Checked Whistler off your bucket list? Been there, done that? Look again, friends. It takes more than a single visit to get to know this mountain town. We're inviting you to change it up, to come back to Whistler and see it with fresh eyes – you'll be glad you did. Here's seven ways to rethink time in Whistler that will challenge your perception of this place.
Flights of Fancy: A Whistler Taste Test
When everything looks good on the menu, cocktail list, and specials chalkboard – how do you make a decision? Well, you don't necessarily have to. Battle indecisive FOMO tendencies by opting for a "flight" – a smaller sample of a few items that might have caught your eye. See where you can go for a "flight of fancy" in Whistler.
A Whistler Canadian Checklist for Winter
15 checklist items, all Canadian, all with a twist of Whistler thrown into the mix. How many can you tick off?
Insider's Guide to Whistler's Mountain Bike Trails
Contributors, Hailey Elise and Ollie Jones, shone a light on Whistler's cross-country bike scene with five posts guiding you through some incredible mountain biking terrain. Catch the first of this five-part series and get planning for your next bike trip.
Rock Flour, Ice Caves, and the Meaning of Time
This wasn't your average "take your kid to work day" for contributor Feet Banks who set out on a perfect bluebird Whistler morning, with his eight-year-old to explore a glacial ice cave with Head-Line Mountain Holidays.
"Flying in, we passed a towering black mass of rock, unnaturally flat on top like some sort of footrest for the gods of winter." — Feet Banks
Going Backcountry at Callaghan Country's Journeyman Lodge
What if we told you that Winter Wonderland is a real place? You know that scene from a snow globe, with big fat flakes falling peacefully, a giant lodge and happy humans frolicking in the snow? Contributor Abby Cooper found her powder paradise nestled in the Callaghan Valley.
Insider's Guide to Hiking the Snow Walls on Whistler Mountain
Every spring, Whistler Blackcomb opens for sightseeing. While the valley has fully melted, the high peaks up top are still blanketed in snow. Early season sightseeing means the alpine hiking trails are still covered, but Whistler Blackcomb clears the access road to the Peak Chair, leaving canyons of snow for you to explore on your walk to the Peak. This unique sightseeing experience doesn't last long, so check out these tips and see the snow walls for yourself.
8 Ways to get a Break on a Whistler Spring Break
There's no beach in sight, but Whistler's an awesome place to come for spring break. Here are the top ways to escape the real world when you get to the mountains.
Whistler in Summer: The First Time
There's nothing quite like your very first time in Whistler, or showing someone else around on their first time. The mountains, forests, lakes, rivers, village and characters that fill this valley are legendary, but it can also be overwhelming, so here's a quick Whistler Insider Checklist for the First Time.
Not Your Regular Hike: The New Whistler Sky Walk Guided Tour
A short hike (with a fun snow section) from the Whistler Roundhouse and PEAK 2 PEAK Gondola station, and you can clip into a cable and literally walk on air.
2018 is the Summer of Lights in Whistler: Vallea Lumina
This new multimedia nighttime forest adventure combines the natural beauty of the Whistler coastal rainforest with a plethora of lights, lasers, sounds, projections and other technological magic, to create an interactive forest walk guided by the story of two missing hikers, and some mysterious stardust.
Whistler Bear Viewing Safari Experience
It's a rite of passage to see some sort of large animal in the wild while visiting Canada; and fear not, fellow travellers, for Whistler is well within the black bear's habitat. Between the months of May and October, you may well see one during your trip before they curl up for their annual snooze.
Bonus…Whistler Insider Travel Tips
We also produce a monthly Local's List, which highlights the activities and events happening at that time of year, and in the "must do" and "how to" sections, we try to point out some of the things we truly believe are unmissable during your time with us. You might not get to them all in one go, but we dare you to try! Last but not least, these planning pieces make the list as well – practical, sensible and getting you one step closer to your Whistler vacation.
So there you have it – your favourite pieces of the year. Please, take time to browse our archives for inspiration, and hit us up in the comments below if you have any ideas for posts in 2019. Happy New Year from the Insider crew and the team at Whistler.com!