The tradition of après may have originated in France, but in true Whistler fashion, a local spin has been put on it. Here, you can après any way from playing family-style board games to vodka tasting in an ice room. Below, we've put a list together of some of Whistler's hidden après gems running the full gamut, and don't forget – you can après anything and everything, you've just got to be in that celebratory spirit!
Where to Drink Craft Beer
Fitzsimmons Pub
Known locally as the Fitz, this pub invites you in with its worn wood, welcoming bar and plush, sink-right-in couches. They call themselves "Whistler's Coziest Pub" and it's easy to see why. All this coziness naturally makes it a laid-back place to catch up with your bubble – they also have a reputation for the best selection of whisky in town.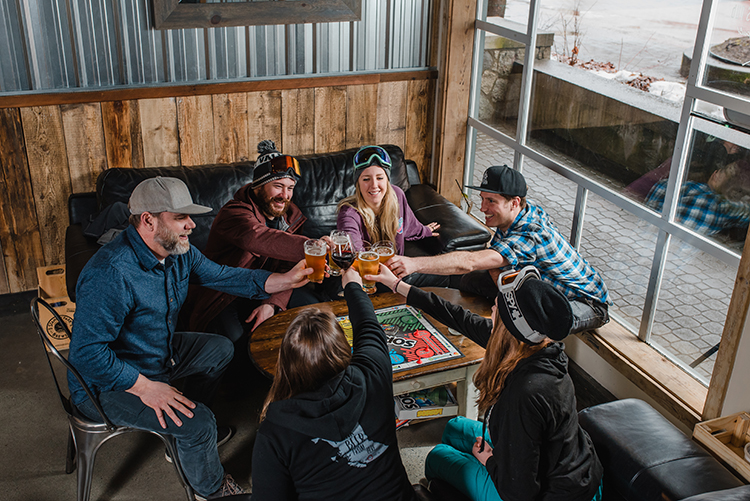 HandleBar Cafe and Après
Whenever I step into HandleBar I feel like I've walked into the modern, hole-in-the-wall, bar version of Pac-Man. Their bright yellow tap system flows with a rotation of BC's best craft beer. If you're lucky, you might even catch a tap takeover. They serve food traditionally paired with craft beer like pretzels, fried pickles and sausages that'll fill you up after a day on the mountain. My personal favourite item on the menu? The Red Hot Cauliflower Wings. It's worth mentioning that this is a local hangout, so don't expect to be treated any different than your average Whistler ski bum.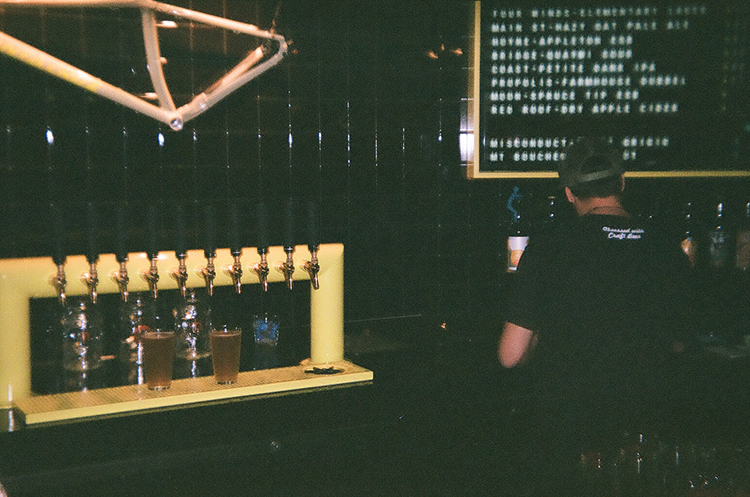 Hunter Gather Eatery & Taphouse
Hunter Gather is like no other place in Whistler. It's a bar and counter-serve establishment, but with a quality of food and drink that could rival any sit-down restaurant. This style keeps it casual and spacious, while nailing atmosphere and value. Craft beer from Whistler breweries are heavily featured on tap here, including limited seasonal editions like Coast Mountain's Opening Daze IPA. Not ones to do anything status quo, they have rare beer tap takeovers, so you might just have the chance to sample beer you'd be hard pressed to find anywhere else.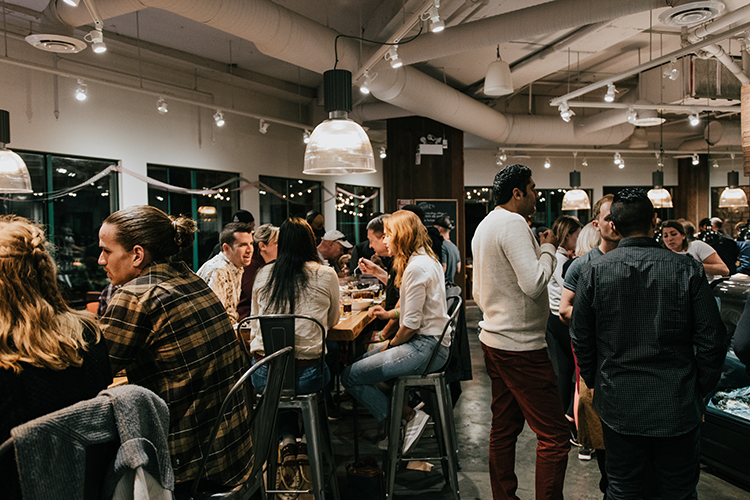 The Breweries
Much has already been said on our beloved local breweries, so I'll leave it up to you to peruse the entries on Whistler Brewing, Coast Mountain Brewing and the Brewhouse. We also recently checked in with them to find out what they're brewing this season in Fall Into a Beer This Autumn. 
Stonesedge Kitchen
While Stonesedge may feature a smaller selection of craft beers than those above, it's carefully curated. Beyond beer, they also have a hearty selection of tequila and mocktails. This tucked away location also offers outdoor seating – cozy firepit included.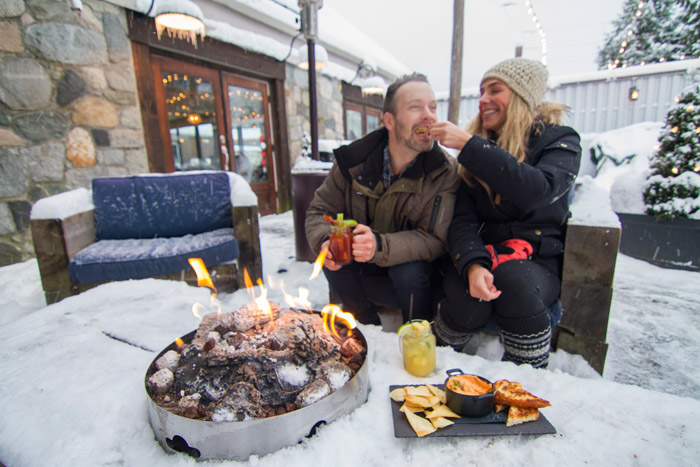 Where to Get an Incredible Cocktail
Cure Lounge & Patio at Nita Lake Lodge
Sitting on the scenic shores of Nita Lake, Cure Lounge is a stone's throw away from the Creekside Gondola. Cross the highway and you'll find this sophisticated, yet let-your-hair-down, après venue. How does it combine the two? A modern ski-chalet interior and craft cocktails inspired by the elements. The lounge also has drink and dining specials each night of the week and is vegetarian and vegan friendly.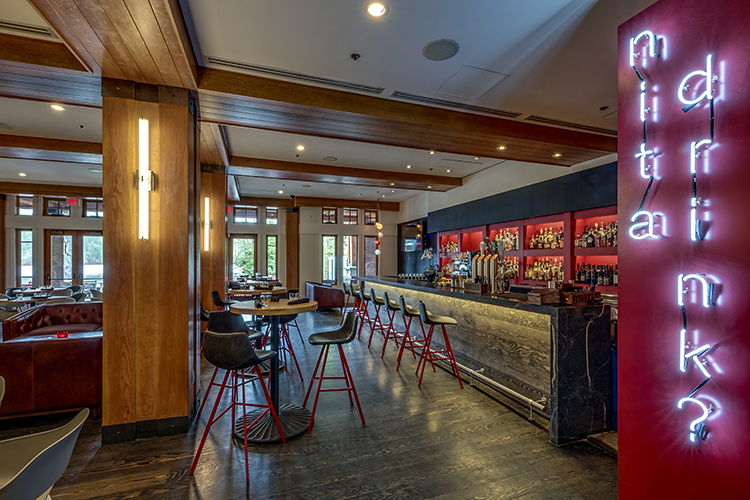 The Mallard Lounge and Terrace at the Fairmont Chateau Whistler
The Mallard Lounge has master mixologists just waiting for you when you get off the slopes with their signature cocktails and house-infused spirits. They also have a Chocolate Bar where you can order a flight of decadent treats – a different spin on the typical après nacho platter.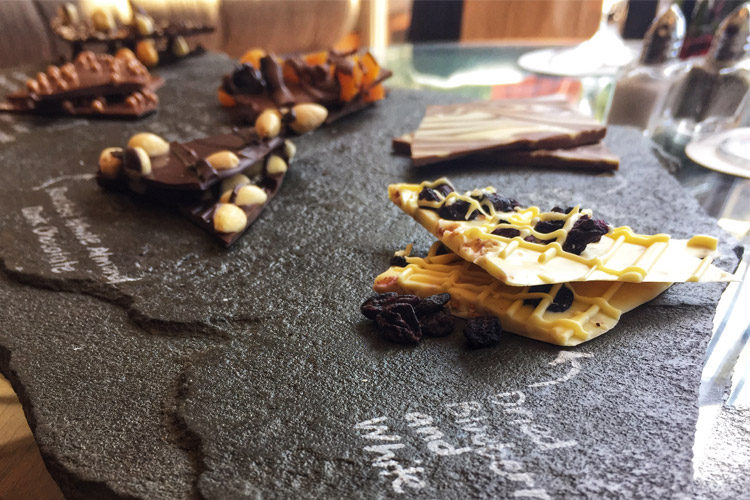 Bearfoot Bistro
Ok, vodka isn't a cocktail, but in most cases, it's an important component. The Ketel One Ice Room at the Bearfoot Bistro sits at a barmy -18 degrees celsius, but that's the perfect temperature to sample a flight of sub-zero vodkas. Reservations are required for private groups of up to six people.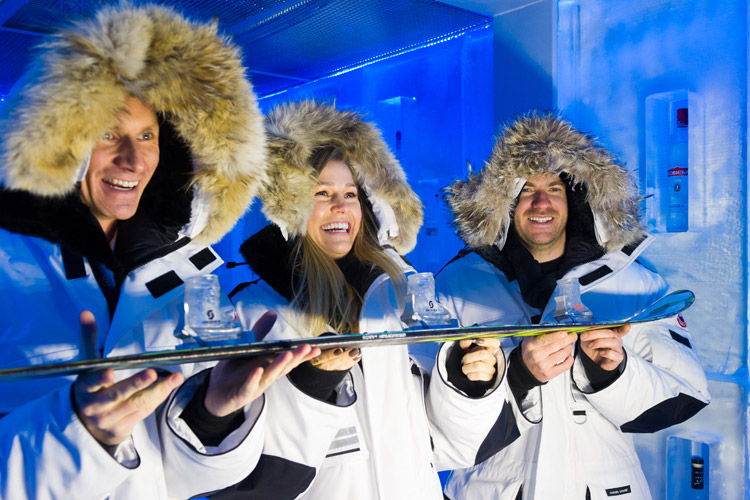 Where to Find Adventure
Canadian Classic Snowmobile Tour
Have you ever dreamed of hanging out in an igloo? Well, you can get pretty darn close with Canadian Wilderness Adventures. They've created a snow dome, inspired by the iconic northern structure, on Blackcomb Mountain, that you take a snowmobile tour to. Clear ice panels make up the roof so you can stargaze and stay cozy inside with your well earned, post-snowmobile après. If snowmobiling isn't your thing, you can also reach it by snowcat.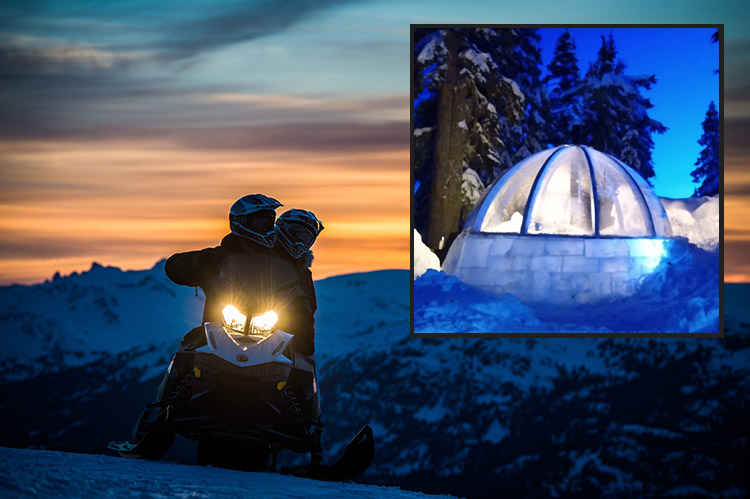 Whistler Après Snowshoe Teepee Tour
Another Indigenous Peoples of Canada traditional structure, the teepee, has been brought to Whistler by Blackcomb Snowmobile Adventures. Enjoy a guided snowshoe tour under the night sky before cozying up in the teepee for a mulled drink and charcuterie après.
These are only a few of the off the beaten path après options out here, we've left plenty for you to discover on your own! To get an idea of where each is located, check out the map below.
And remember – in Whistler, you can après anything and everything. Head over to Whistler.com and start planning your Whistler getaway.