There's an old band called Foreigner that sang about how they would climb any mountain and sail across a stormy sea for it to "feel like the first time."
Foreigner is not playing as part of the Whistler Presents: Concert Series this year but if they were they'd be stoked because "climbing a mountain" is literally tops on the list of most important things to do on your first time here. (Or you can take the gondola.)
In any case, there's nothing quite like your very first time in Whistler, or showing someone else around on their first time. The mountains, forests, lakes, rivers, Village and characters that fill this valley are legendary, but it can also be overwhelming so here's a quick Whistler Insider Checklist for the First Time:
First Mountain
You gotta go with Whistler Mountain on this one. Not just because it was the original hill in town, but also because there really is no experience quite like riding up the Peak Chair and unloading on what feels like the top of the world. (Plus, this year there's that new suspension bridge to check out as well). Bonus Points: Upload at Creekside for extra old-school cred and check out the new Raven's Eye Cliff Walk at the end of Cloudraker Skybridge.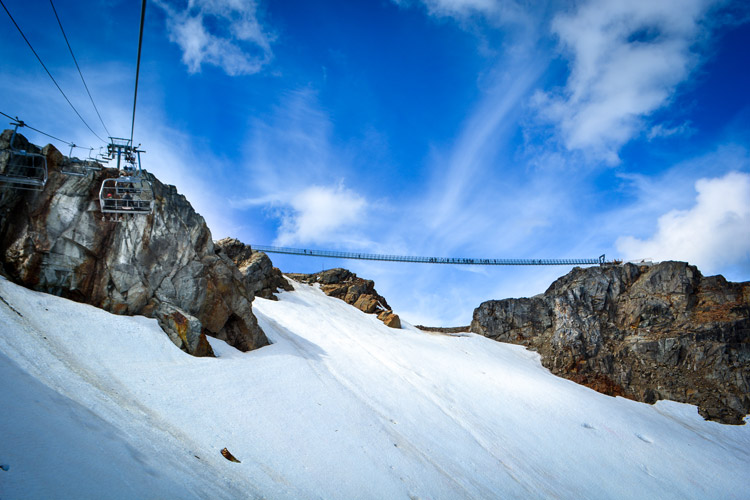 First Ice Cream
Conveniently located right near the base of Whistler Mountain in the Village. Rocky Mountain Chocolate Factory is the OG of Whistler ice cream and you can't go wrong with anything in there. Be warned though, watching them hand-make fudge or caramel apples can lead to some of the tastiest impulse purchases of your trip. Bonus Points: Get the chocolate-and-sprinkles-dipped waffle cone.
First Beach
Lost Lake Park wins this one due to its proximity to the Village and the stunning walk to get there. The temperate coastal rainforest is one of the Whistler area's unsung heroes of beauty and awesomeness and the easily marked, well maintained trails to Lost Lake Park are a great way to get into nature. The lake at the end is pretty alright too, with sandy beaches, epic swimming, and a dog beach. There's also free transit if you aren't up for the stroll.  Bonus Points: The Whistler Skate Park and the Nude Dock lie at either end of the Lost Lake journey and are two of only a few pre-millennia, iconic Whistler spots left.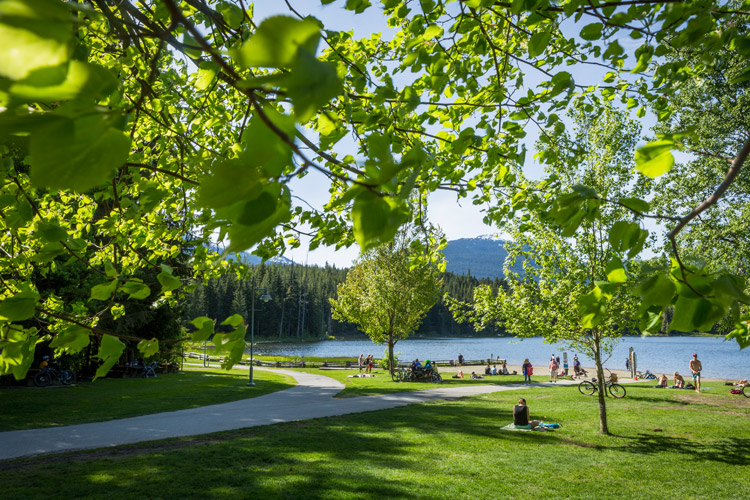 First Hotel
All the hotels are incredible but if it's your first time in town, some of them can be really hard to find. GPS Navigation probably helps but for a solid first night, the Fairmont Chateau Whistler is pretty easy to locate, has that sweeping "mountain chalet" vibe, and it's right at the base of Blackcomb Mountain (Summer: Farmers' Market days, Family Adventure Zone, golf. Winter: ski, snowboard, shred.) Bonus Points: Portobello, the café below the lobby, has some of the best pastries/sandwiches/coffees in town. Maple Bacon Donut anyone?
First Cultural Experience
This is a tough one because Whistler's Cultural Connector (a succession of museums, art galleries and the library) packs a lot of culture into one easy-to-follow route. But if you need to start somewhere, it ought to be the Squamish Lil'wat Cultural Centre, a gorgeous facility featuring the art, history and culture of the Squamish and Lil'wat First Nations, whose traditional territories share the lands that are present-day Whistler. Bonus Points: Sushi Village is an internationally-renowned sushi joint but it's also one of Whistler's favourite places to celebrate pretty much anything at all. ("You quit your job? Let's go to sushi. Birthday, wedding, found a place to live? Sushi, sushi, sushi.") Watch Whistler locals in their natural habitat while dining on delectably fresh fish.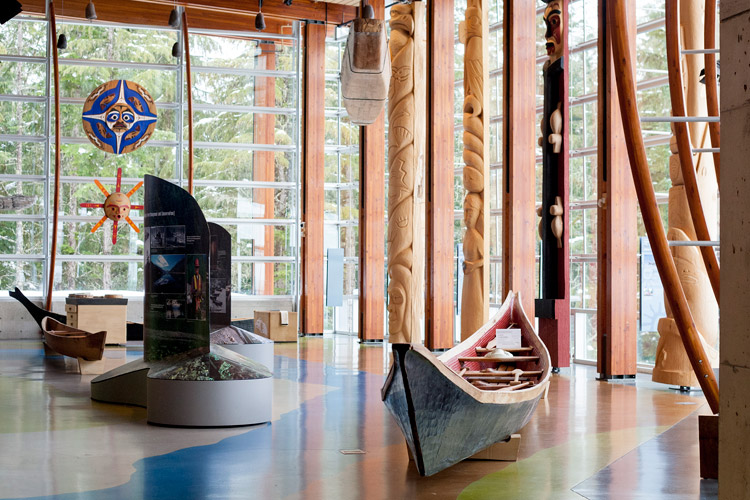 First Outdoor Adventure
In the winter it has to be skiing and snowboarding, the reason this town exists. But in the warmer months, hiking is a great (free) way to experience the solitude and magnificence of the Whistler area. Stop in at the Whistler Visitor Centre for solid advice and up-to-date trail information. Bonus points: Whistler Mountain Bike Park. It's fast, furious and hurts if you fall, but there's a reason gravity-fed, downhill, two-wheeled shredding is the fastest growing summer sport in the universe. It's crazy fun.
First Guided Adventure
Another tough one. There are so many ways to explore the mountains in the summer (ATV, Side-by-Side, horseback, e-bike, even 4×4 Porsche!) that I think it might be better to take advantage of the summer heat and get wet. River rafting or jet boating are a great way to beat the heat and see stretches of the surrounding wilderness that you'd never see otherwise. Bonus Points: Sometimes you will see a bear swimming across the river. Not much beats that.
First Experience for Kids
It's brand spanking new but the Vallea Lumina, multimedia nighttime forest walk is already wowing and amazing everyone who goes. A multimedia adventure told through lights, sounds, lasers and projections up into the trees, rocks and landscape of Cougar Mountain. It's a late night, but a memorable one.
First Whistler Souvenir
T-shirts and smoked salmon are cool for sure (please note there is no maple syrup production happening within multiple thousands of kilometres of Whistler, so that popular souvenir is actually a bit of a stretch), but the best Whistler souvenirs are books written or photographed by Whistler locals. Find them at Armchair Books in the Village Square. Bonus: Armchair also sells jigsaw puzzles made from the photographs of local photographer and frequent Whistler Insider contributor David McColm. They slay.
First Outdoor Concert
The entire Whistler Presents Summer Concert Series line-up is gonna be a hootenanny, but my hit list climaxes the same weekend the summer does: Labour Day long weekend with Canadian pop star Lights on stage at Whistler Olympic Plaza. That is gonna be a party. If only Foreigner were the opening act…
For more ideas on things to do in Whistler in summer (yup, there's more) head on over to Whistler.com.