Words & Rider: Hailey Elise Photos & Video: Ollie Jones Photography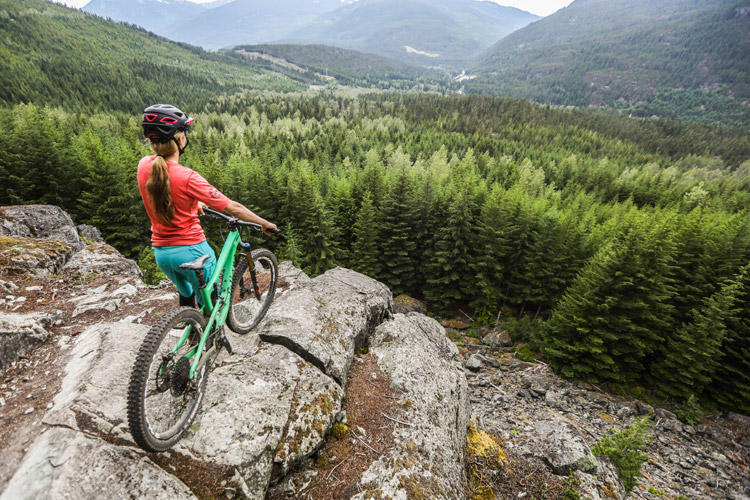 To the naked eye, only vast forest and rocky outcrops exist when you look to the mountains surrounding Whistler. But those who are in search of dirt, adventure and earned tire tracks know there is much more between the old growth's trunks, with Whistler's mountain bike trail networks weaving through much of the area around town. Starting north of the Village, all the way to the south, there are over 200 kilometers of singletrack, not including the four zones of the Whistler Bike Park. Here at the Insider we're going to explore the five sub-networks, each possessing their own set of defining attributes from terrain, to forest, to trails.
Whistler North Trails
What to Expect
The area north of Whistler Village and surrounding Green Lake is informally known as Whistler North. While being one of the smaller sub-networks, it boasts some classic favourites and notable newer additions. Chunder, roots, slabs, and a feeling of being "out there" are some of the areas defining characteristics. "Flow" is not in this zones vocabulary and yet, the fall lines and rock rolls that cascade ever so perfectly down the mountain make it is easy to see what inspired the local builders to cut new trails here. If you are a beginner or intermediate rider, Whistler North might be pushing your skill level as many of the trails are rated expert and above. That being said, there are a few gems that allow all levels of rider to experience the terrain that lies north of the village.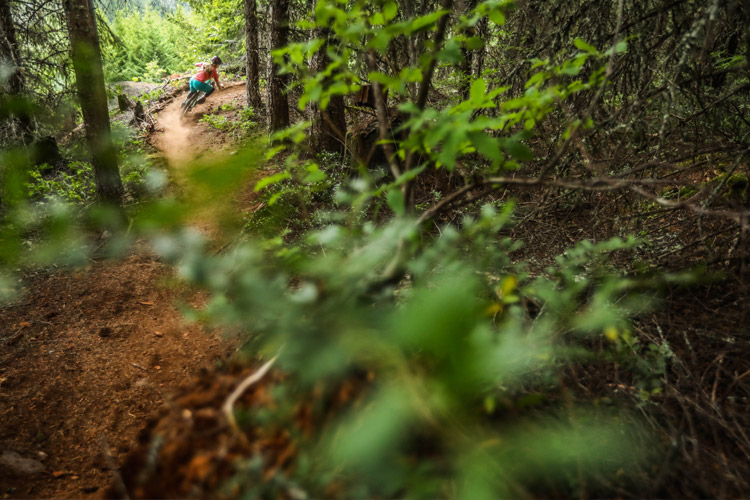 Be Prepared
As with all the of the zones, ride well-prepared. This means bringing adequate water, not riding alone, and carrying a cell phone (some parts do have poor cell reception). Since technical rocky sections are part of Whistler's terrain, don't forget your spare tube, patch kit, and pump.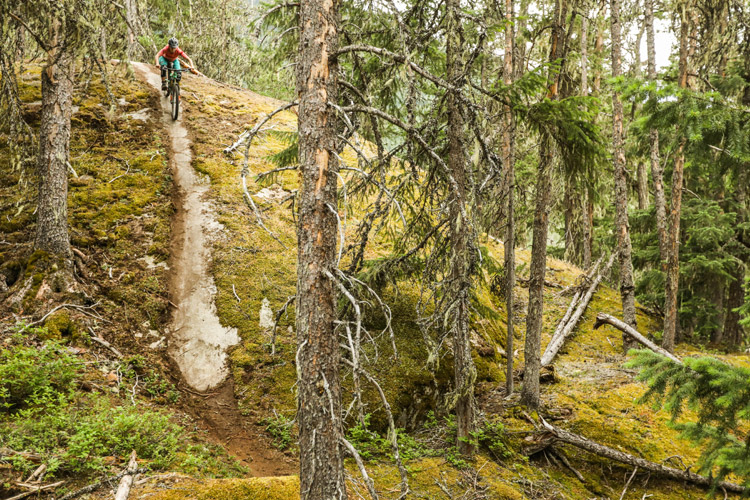 Whistler North Trail Suggestions
Suggested Beginner Trail
Sea To Sky Trail
The Sea To Sky Trail actually starts in Squamish and runs 180 km through to D'Arcy. Don't worry, you don't have to plan for an epic. There are a number of spots to join up with this trail all throughout Whistler, one of which skirts Green Lake. A slight ascent and descent as well as stunning views of the lake provide a perfect introduction to Whistler North.
Suggested Intermediate Trail
Azreal
Azreal takes you from Cougar Mountain back to Emerald. As with most trails in this zone, chunder is the norm and Azreal is no different. It's gentle descent mixed with pedaling is perfect for intermediate riders.
Suggested Expert Trails
Out There
This trail is a relatively new edition to the Whistler North zone. Located near Wedgemount parking lot. If you can clean the punchy ups and technical downs, you deserve a well-earned beer back in the village. Don't forget to look around, the mossy-green forest is something out of a fairy tale.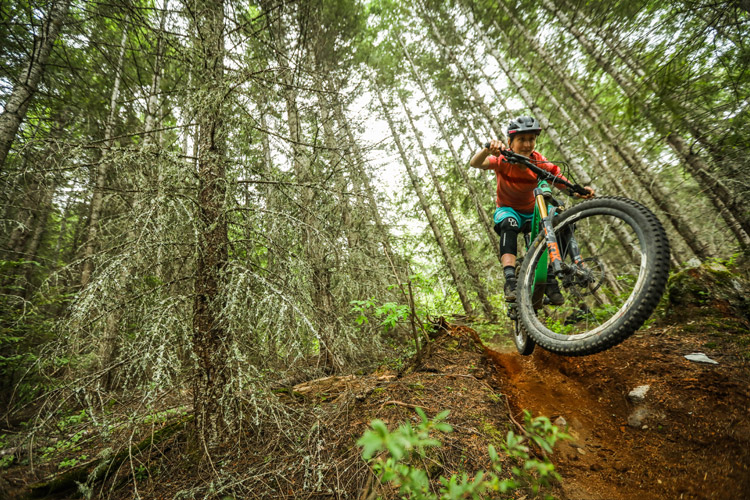 North Of Town
A serious oldie but a janky goodie. In between the rock faces, skinny, and wood bridges, North Of Town provides a glimpse into free rides past with old features peeking out of the woods here and there.
Comfortably Numb
So you think you're fit? Well this classic might have you think otherwise. Holding the supposed record for being one of the most physically challenging trails in town, it's a must ride for those looking to claim bragging rights. Comfortably Numb can be ridden both directions, so pick your poison and if you're really into suffering, try them both out!
You're just getting started with only one of Whistler's trail zones under your belt. Stay tuned to find out more about the mountain biking hidden all across the valley!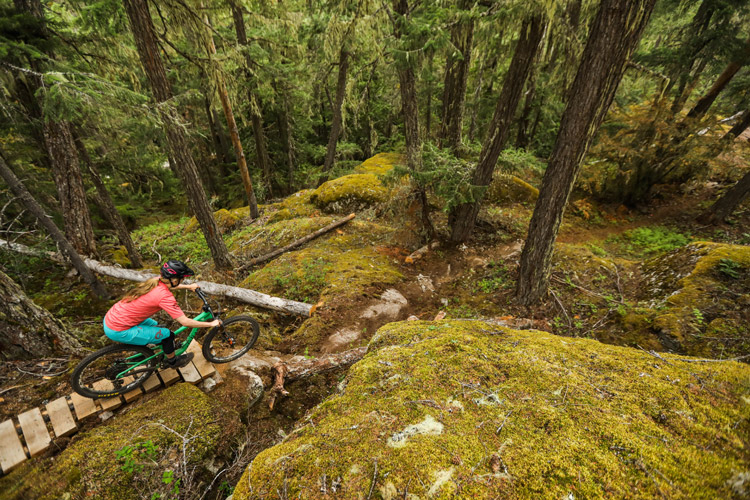 These Trails Don't Build Themselves – How to Get Involved
We hate to break it to you, but there's no such thing as a trail fairy; Whistler's mountain bike trails didn't magically appear. In fact, hundreds of hours go into building and maintaining the trails each year. You can support by donating, becoming a member and joining a volunteer trail-building night. Get the latest trail updates, know the riding code and connect with the biking community over at Whistler Off Road Cycling Association (WORCA).
Check out the other installments of this five part series with local riders Hailey Elise and Ollie Jones;
# 2 Insider's Guide to Whistler Mountain Bike Trails: Lost Lake
# 3 Insider's Guide to Whistler Mountain Bike Trails: Blackcomb
# 4 Insider's Guide to Whistler Mountain Bike Trails: Cheakamus
# 5 Insider's Guide to Whistler Mountain Bike Trails: Westside
 From road to ripping downhill, we love bikes. Learn more about biking in Whistler over at Whistler.com.