Yes, Canadian singer/songwriter/author/illustrator Lights performed a free show at Whistler Olympic Plaza on September 1, 2018 to cap off the season, but mostly Summer 2018 has been about Vallea Lumina, the lights in the valley.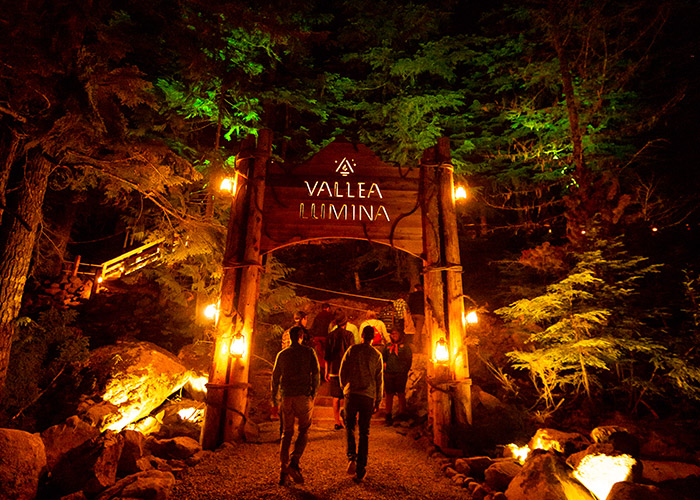 The new multimedia nighttime forest adventure combines the natural beauty of the Whistler coastal rainforest with a plethora of lights, lasers, sounds, projections and other technological magic to create an interactive forest walk guided by the story of two missing hikers, and some mysterious stardust.
A co-production between Whistler's The Adventure Group and Montreal's Moment Factory, Vallea Lumina took three months to plan and build. Moment Factory designers and technicians worked closely with local trailbuilders, including the Joyride crew (best known for creating the Crankworx Joyride slopestyle course). Built just north of Whistler Village on The Adventure Group's Cougar Mountain compound, Vallea Lumina has been Whistler's most talked-about attraction since opening in mid-July.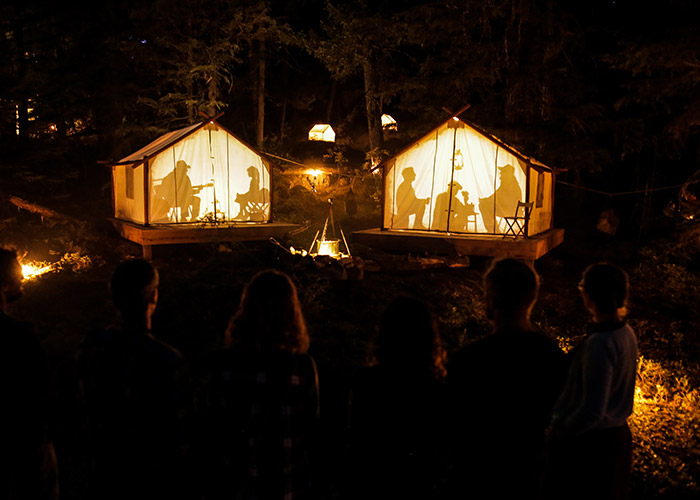 "Our company exists to create moments for people that will be memorable and impactful through their interaction with nature," says The Adventure Group Founder & CEO Joey Houssian. "Introducing an interactive, outdoor, multimedia night walk is an exciting evolution for us… not the least of which has been working with some of the most creative people on the planet."
The combination of cutting edge multimedia visuals (and sound, the sound is sooooo good) and stunning natural environments is a proven success for Moment Factory. They've created a few Lumina-style attractions in Eastern Canada and Asia but this marks their first foray into the big mountains and towering trees of the West Coast.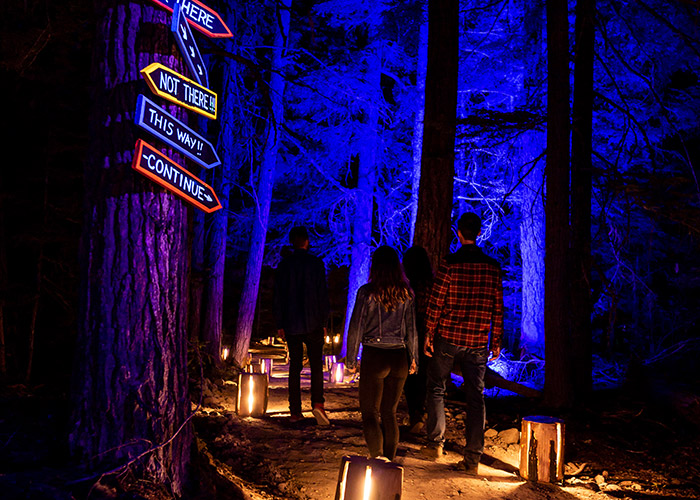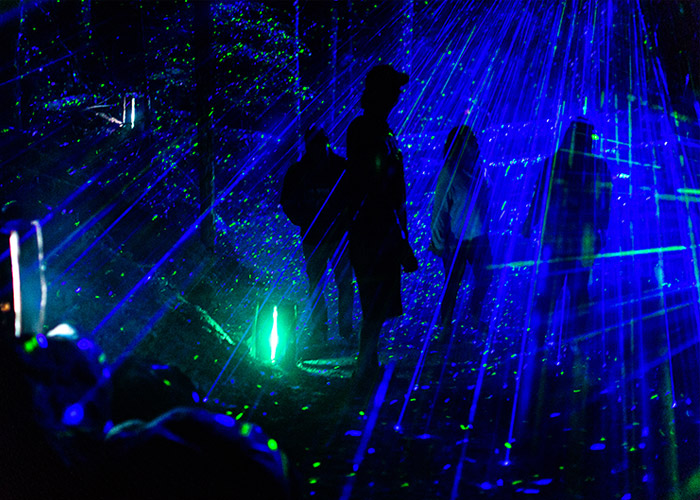 The technology is brilliant, and brilliantly used to accentuate the natural Whistler landscape — a backlit spider web under a boulder creates a simple-but-impressive effect. Towering fir trees, cliff faces, creeks and the forest canopy come alive with magic and creativity. It's an impressive, inspiring, and very refreshing experience.
"Vallea Lumina uses a universal language," explains Karen Brooks, marketing manger with The Adventure Group. "It speaks to audiences of all interests and brings generations together. The story and trail are inspired by the culture and the natural beauty of the location and it gives visitors a unique opportunity to explore and engage with the environment like never before."
Much like the "missing hikers" in narrative that exists within the Vallea Lumina's technical and visual wizardry; once you go in, you might never want to leave.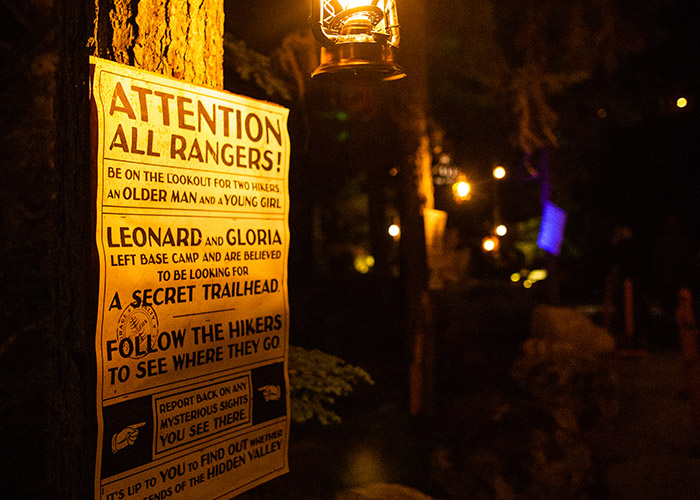 At 1.5 kilometres in length, Vallea Lumina features mild-to-moderate elevation gain, a few staircases, and numerous stops to follow the narrative and be wowed by the effects. Participants can expect to be out in the woods for at least an hour and booking a few days in advance is highly recommended. Get more info or book the hottest adventure of the summer at Whistler.com.