Updated August 2023
Header photo credit: Freehub Magazine / Katie Lozancich
Late summer and early fall mean fewer crowds, moderate temps and superhero, tacky dirt – it's a great time of year to hit the trails with your mountain bike.
Whistler's vast and varied terrain beckons those looking to explore on two wheels. With over 300 kilometres of trails cascading through the valley, including those in the No. 1 mountain bike park in the world (80 kilometres of trails right there), there's no shortage of riding for all levels, from beginner to expert.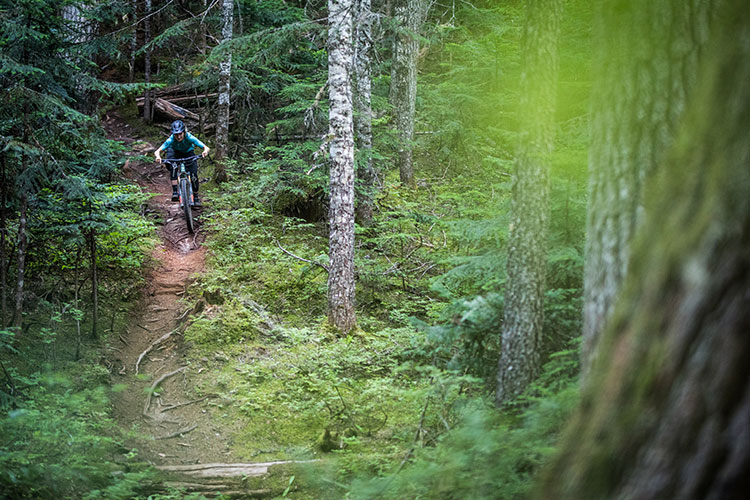 Fall Whistler Mountain Bike Park Experience
Cool temps, tacky dirt (often referred to as hero dirt), and fewer people (school is back in session) mean that the fall is a great time of year to get some action in the Whistler Bike Park.
The park is made up of four zones; Fitzsimmons Zone, Garbanzo Zone, Creek Zone and Peak Zone (Top of the World). The opening of these zones varies throughout the season, so make sure to check Whistler Bike Park's hours of operation before you plan your ride.
We caught up with up-and-coming downhill rider, Jake Polito who graced the podium in the under-19 category during this year's Crankworx, for some fall riding tips.
"It's definitely worth investing in a good waterproof rain jacket. Cold hands can be an issue when riding later in the fall, so getting a warmer, waterproof glove will be a big help. Also, when you're cold while riding it's easier to ride stiff on your bike which can make it more likely for you to slide on slippery roots and rocks when the trails are wet. It's best to keep your body loose and be lighter on your bike to avoid doing this." –  Jake Polito
The further into the fall we go the shorter the days, so you'll see that the closing time gets earlier and earlier. This year, the Whistler Gondola stops running on September 4 (access to Top of the World finishes then too), but Creekside Gondola is open until October 9. The Fitzsimmons and Creekside Zones are open until October 9, with the Garbanzo Zone closing on September 24.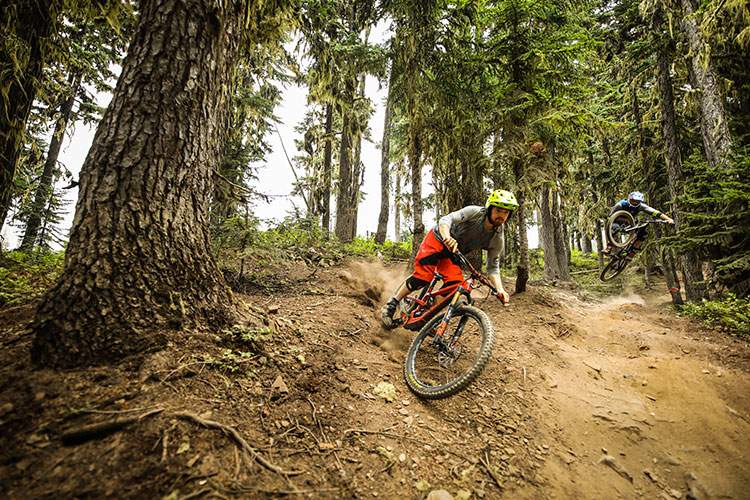 There's a lot to learn about the park, so we came up with two guides to help you with the basics in Whistler Mountain Bike Park 101: A First-Timers Guide and Whistler Mountain Bike Park 102: A Beginner to Intermediate Guide.
Think the bike park might only be for young guns? Think again. Take a read of Whistler Bike Park, Not Only for the Gen Zs.
Whistler Cross-Country Mountain Biking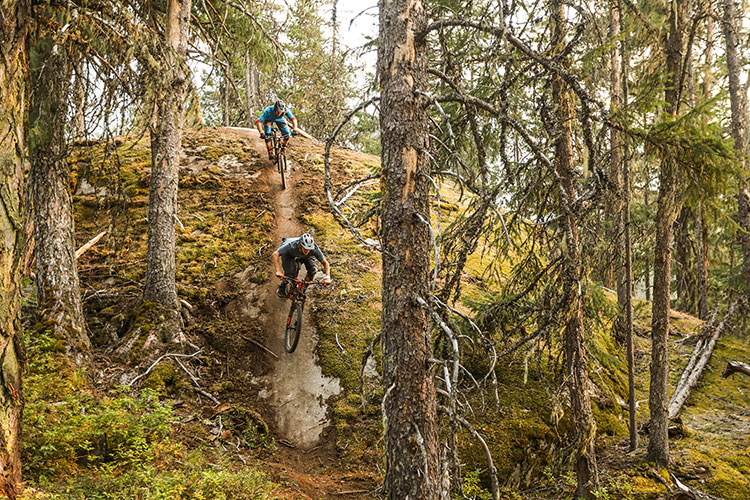 If you're ready to pedal, there are multiple trail networks waiting to be explored outside of the Whistler Mountain Bike Park. From the Lost Lake trails (good for beginner to intermediate riders), located right by Whistler Village, to the classic Westside cluster, and the lesser-known Whistler South section (for intermediate to advanced). Avid mountain bikers could spend weeks trying to get to them all (and do). Trailforks is a good website to navigate all these amazingly named trails. 
Bike Shop Rental Experience
Whether you're new to mountain biking, travelling light, or want to test run something new, you can rent all the gear you need in Whistler. Whistler's bike shops can kit you out with rental gear from head to toe including helmets, pads, gloves and a range of bikes, from e-bikes and cruisers to all-mountain, cross-country and downhill.
INSIDER TIP:
It's also good to note that if you're heading to the
Whistler Mountain Bike Park
it can take quite a toll on your ride, so renting might be the better way to go even if you have your own gear.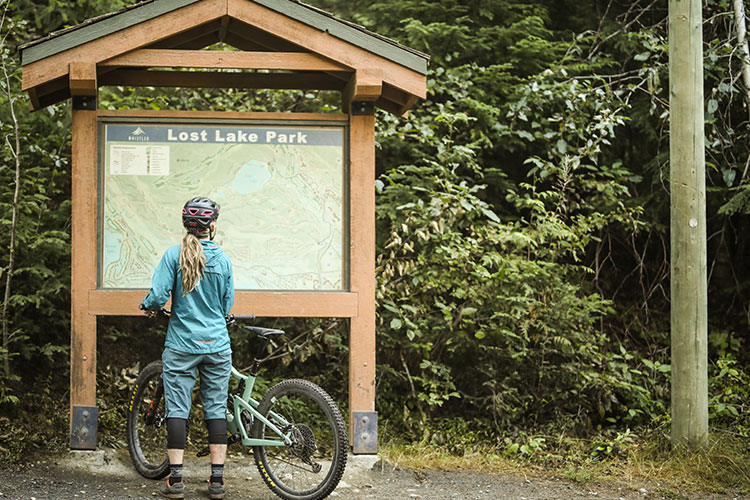 These Trails Don't Build Themselves
We hate to break it to you, but there's no such thing as a trail fairy; Whistler's mountain bike trails didn't magically appear. In fact, hundreds of hours go into building and maintaining the trails each year. You can support by donating, becoming a member and joining a volunteer trail-building night. Get the latest trail updates, know the riding code and connect with the biking community over at Whistler Off Road Cycling Association (WORCA).
Late summer and fall months are a great time to experience riding in Whistler. Fewer people, tacky trails and cooler temps – need I say more? See you on the trails! 
From the Vault
Back in 2013, local riders Paul Stevens and Fanny Paquette went out for some early morning shade laps in the Cheakamus region followed by some beauty afternoon-sun laps up above Green Lake on "White Knuckles" and "Shit Happens." We've included this old video 'From the Vault' for a little extra fun autumn mountain biking content!
If you have any questions, the Ask Whistler Live Chat Service is available seven days a week from 8 AM to 9 PM PST via Facebook Messenger, WhatsApp, SMS and phone.