Words, Photos & Rider: Hailey Elise  Photos, Video & Rider: Ollie Jones Photography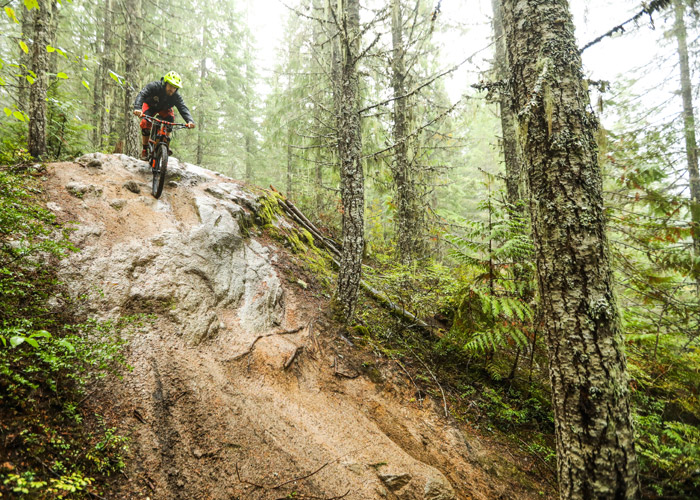 It's no secret that dreams of chairlift-accessible riding drive many to come to Whistler to mountain bike. While there's no denying that the trails within the Whistler Mountain Bike Park are the stuff that dreams are made of, so is the 200-kilometres of incredible single-track that cascades down the surrounding mountainsides.
Now, pedaling might not be for everyone, but to experience the work of trail-builders from all over the world, you're going to need human power. Picking how far to go, what kind of trail, and the level of ability required has never been easier. Whistler's trail systems have it all. From rock slabs to loam-filled, there are five sub-networks covering the south to north of town, and each one has their own exciting characteristics to explore.
Cheakamus
What to Expect
The Cheakamus area is south of Whistler Village and right across from Function Junction. It sits snugly against the base of Whistler Mountain and bears the namesake of the nearby Cheakamus Lake and Cheakamus River watershed, an alarmingly blue, glacier-fed waterway. Defining attributes include easy accessibility, interesting terrain, and a trail for every level of rider. You can either drive to the Cheakamus River parking lot or ride your bike along the Valley Trail to access the trails. Additionally, the easy accessibility makes it a wonderful opportunity to bring your dog along for a ride. The trails in this area are pooch friendly but be wary as they do line Garibaldi Park which, due to park regulations, does not permit your furry friend.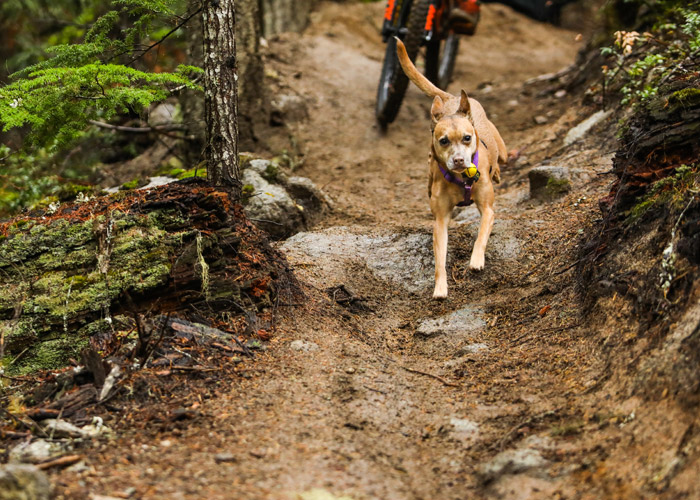 Be Prepared
The distance from Whistler Village and rocky terrain warrants being well prepared when riding Cheakamus. This means having the tools to fix a flat tire and carrying a cell phone in case of a potential emergency. Also, don't forget to bring water – the river might seem inviting for a quick drink but it is advised that you refrain from doing so.
The fun doesn't have to stop at the trail's end. When you've decided to wrap up riding for the day, cross the Sea to Sky Highway and head into Function Junction. Both Coast Mountain Brewery and Whistler Brewing reside there and are the perfect places to enjoy a pint after spending time on the trails.
Cheakamus Trail Suggestions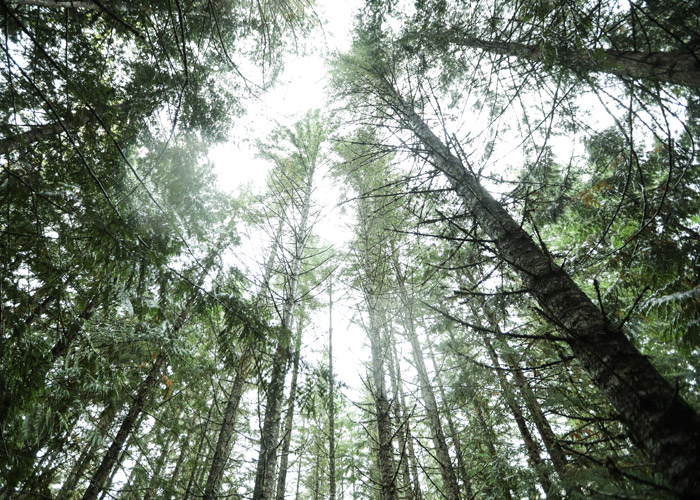 Suggested Beginner Trail
Farside
This trail features lots of flow and the ability to go fast if you're up for it. But be wary if you are, it's both a multi-use and multi-directional trail so other users could be just around the corner. Since it caters to any level of rider, it's a great trail to ride if you're with a group with a varying skill set. What's more, it skirts the Cheakamus River, making for a pretty scenic view if you can tear yourself away from riding the trail for a moment.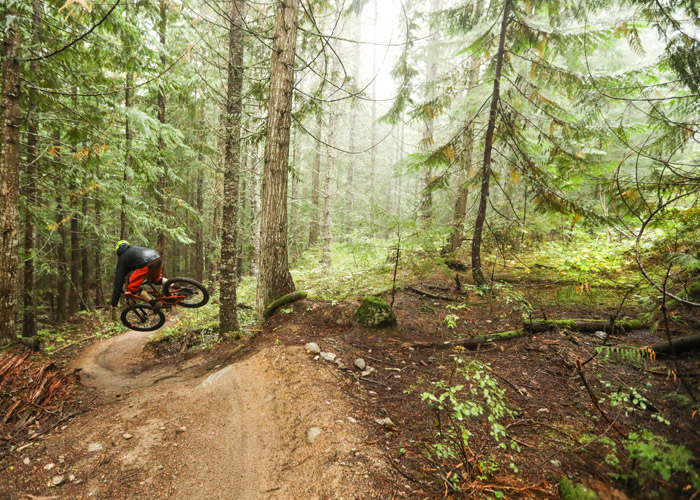 Suggested Intermediate Trail
See Colours and Puke
Berms and jumps outside of the Whistler Mountain Bike Park are within your reach! Don't be fooled by the above image of air time, this trail is rideable by intermediate level riders.
Suggested Expert Trails
Duncan's Trail (It's Business Time)
Accessed via the Lower Microwave Tower Access Road, Duncan's, otherwise known as It's Business Time, is a memorial trail designed and named after local builder Duncan Mackenzie. Here, you'll be able to link up descents with punchy ups, small rock rolls, and a few ladders. The trail is a great leg and lung burner!
AM/PM
After riding Business Time, ride right into AM/PM for an unreal finish. This short trail packs a lot of punch. Slabs, berms, tech, and even some jumps. You'll be wishing it went on and on. But alas, it doesn't, but the climb up is so quick, you can lap it if you like.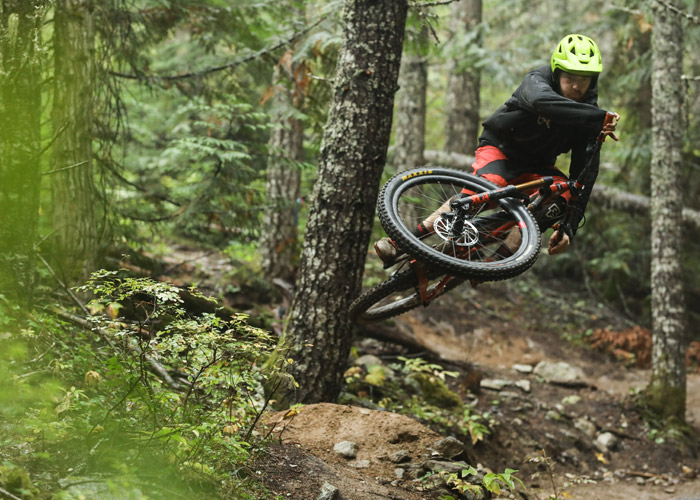 These Trails Don't Build Themselves – How to Get Involved
We hate to break it to you, but there's no such thing as a trail fairy; Whistler's mountain bike trails didn't magically appear. In fact, hundreds of hours go into building and maintaining the trails each year. You can support by donating, becoming a member and joining a volunteer trail-building night. Get the latest trail updates, know the riding code and connect with the biking community over at Whistler Off Road Cycling Association (WORCA).
Check out the other installments of this five-part series:
#1 Insider's Guide to Whistler Mountain Bike Trails: Whistler North
# 2 Insider's Guide to Whistler Mountain Bike Trails: Lost Lake
# 3 Insider's Guide to Whistler Mountain Bike Trails: Blackcomb
# 5 Insider's Guide to Whistler Mountain Bike Trails: Westside
From road to ripping downhill, we love bikes. Learn more about biking in Whistler over at Whistler.com.