At the Trail Fairies AGM on August 1, the mythical creatures who are often associated with building and maintaining Whistler's famed mountain bike trails passed a motion to demand Whistler Off Road Cycling Association (WORCA) invest in new fairy-specific trail-building equipment and safety gear, and consider re-naming some trails in the group's honour.
"We've been doing this work for so long without making a flap," said Fern Paisley, spokes-fairy for the Gold Dust Alliance in an interview from inside a hollow tree near Toads of Short Forest last Thursday. "Some of us feel kind of taken for granted. It's not like we can just wave our magic wands and poof, rocks get moved, bridges get built, the work gets done. I'm telling you, we sweat droplets! A few of the younger fairies have even opted to join the cash-for-teeth business. Can you blame them? At least you don't get covered in mud when you're flying into kids' bedrooms. At least you don't get little pink blisters from lifting a pillow."
When asked to elaborate on the demands the Alliance is putting forth, Paisley said the group has asked WORCA to provide them with 1200 teeny-tiny pickaxes and 275 teeny-tiny chainsaws.
"Until now we've been using the full-sized chainsaws to clear fallen trees so bikers have easy access to the best mountain bike trails in the world. It's just not feasible. It takes 45-50 of us just to get the thing started."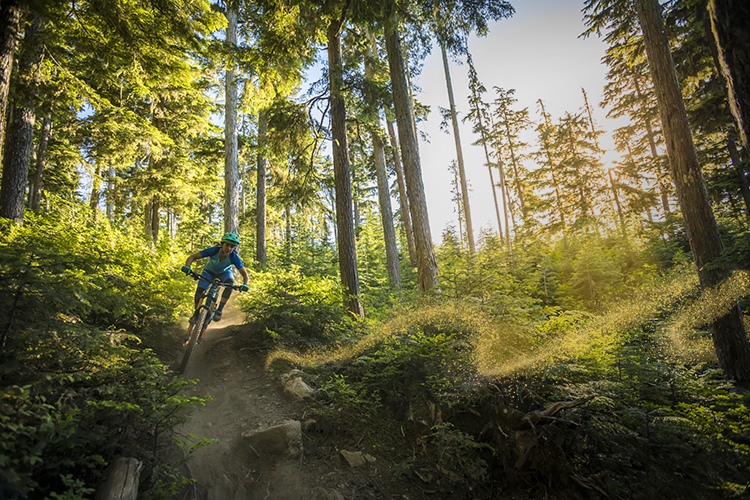 The Trail Fairies have also requested new WorkSafe BC-approved safety gear such as helmets, goggles and safety gloves, all sized XXXXXXSmall.
"Just because we work in millimetres as opposed to kilometres, doesn't mean we don't deserve protection and respect," said Paisley. "It's not like we're common elves. We have gossamer wings."
Director of Trails Scott Veach said WORCA is doing its best to raise money and awareness on the importance of building trails and keeping them in top shape.
"Maintaining hundreds of kilometres of trails to the highest environmental standards takes a lot of hard work and support," he said. "Sure, the Trail Fairies are a big part the forest network. We don't usually talk about them in public, and I don't want to undermine how much we value their existence, but have you seen them actually work? When they aren't sliding down skunk cabbage leaves they're napping under mushrooms. They can build trails about as well as I can balance on the fluffy part of a dandelion."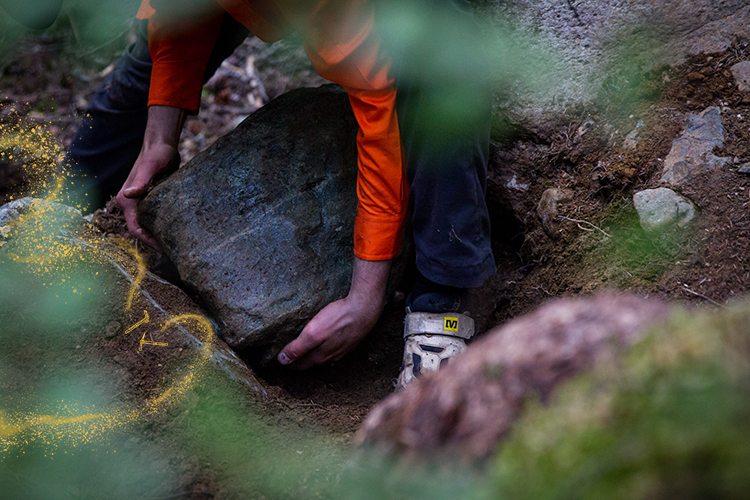 Veach was vague on whether WORCA will meet the Trail Fairies demands. "That's a lot of teeny-tiny pickaxes," said Veach. Paisley said the Gold Dust Alliance is also hoping to rebrand some of Whistler's best-known trails. They have proposed changing 'Dwarf Nebula' to 'Fairy Nebula' and 'Rainbow Sproatt' to 'Rainbow Sprite.'
"It's not that big a deal," said Paisley. "And it would do wonders for morale around here."
WORCA's Board of Directors is not likely to approve the name changes, said Veach, citing historic significance and recognizability. Paisley countered: "Does he even know what gossamer is?"
Don't leave it up to the fairies. If you love Whistler's trail network, whether you're exploring on two wheels or two legs (four if you count the pooch), become a member and support its maintenance and growth.
Since its inception in 1989 WORCA has made it its mission to deliver world-class trails, and over 20,000 hours of volunteer work has gone into doing just that. It's become one of the largest cycling advocacy groups in North America, with an annual membership of 1,800 trail users, connecting a passionate community with sustainable trails and pedal-powered good times.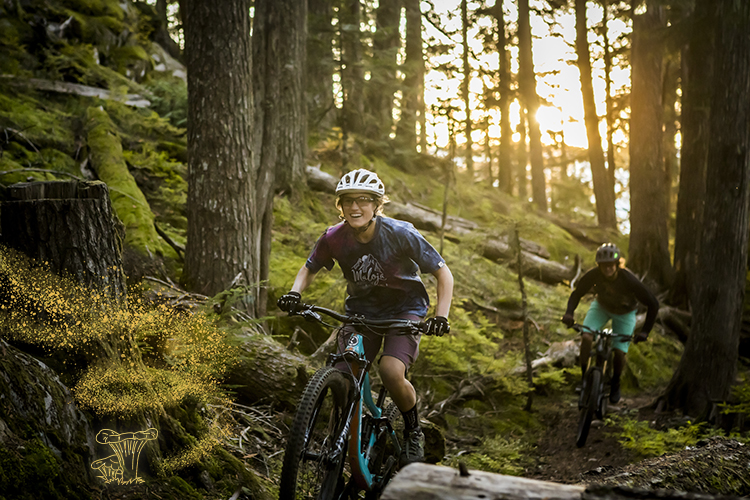 The local, non-profit hires and manages some of the best trail builders in the Sea to Sky corridor (not from the Gold Dust Alliance), and oversees a world-class trail maintenance program including volunteer trail days. WORCA is the driving force in the local trail community, maintaining trails for local residents and the tens of thousands of trail-loving visitors who come to Whistler every year.
Although part of us wishes that Fern Paisley did actually exist, it's people who have carved these trails out of the mountainside – thank you to our trail builders who may not have gossamer wings, but certainly have hearts of gold.
Fairy dust and whimsical imagery courtesy of Nikkey Dawn.