Last year, golfer, journalist and TV presenter, Matt Ginella, visited Whistler with the Golf Channel. He pushed a few personal boundaries, got a little emotional and said WOW – a lot.
Whistler's home to four championship courses, epic mountain views, average summer temperatures of 17 to 27 degrees Celcius (62 – 80 degrees Fahrenheit), a whole lot of off-the-course activities, award-winning restaurants, spas, and it's only two hours away from Vancouver International Airport.
So, what does a golf-obsessed guy like Ginella do in Whistler? Check out the Golf Advisor show below and then read on to find out how you can have the same experience golfing in Whistler.
A Floatplane Entry
"This is the way you start a trip to Whistler," says Ginella.
Starting in early May, you'll hear the buzzing of engines around Green Lake as floatplanes take to the skies. Soaring over ancient glaciers, endless forests, coursing waterfalls and landing on alpine lakes, the flightseeing tours range from 20 minutes to two hours, with a lunch stop-off as an option.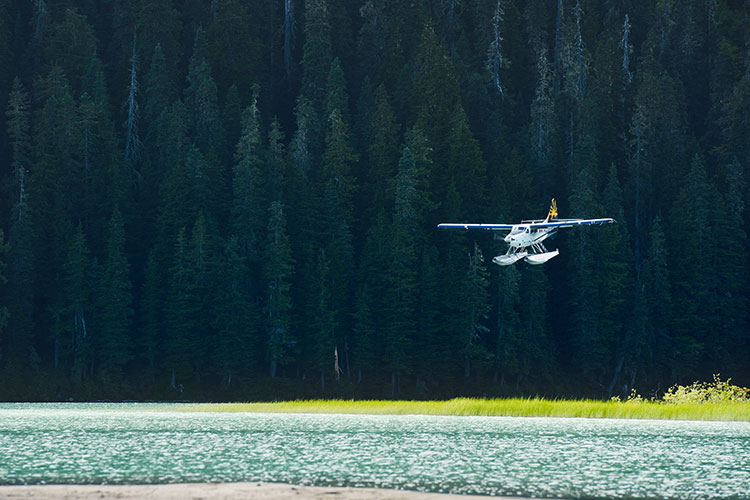 For golfers, the added bonus is that Green Lake, where the floatplanes take off from and land, is right on the edges of Nicklaus North Golf Course. For non-golfers, Table Nineteen Lakeside Eatery is a stunning place to watch the lake action with a cold beer or wine in hand.
Whistler's Golf Courses
"Hitting shots off the edge of the world," proclaims Ginella.
We have three golf courses in Whistler, which can be found within a two-kilometre (1.25 mile) radius of each other, and then the fourth option, Big Sky Golf Club, is located a beautiful 30 kilometre (19-mile) drive up the Sea to Sky Highway. When you see Ginella golfing on a mountaintop, this is where he is.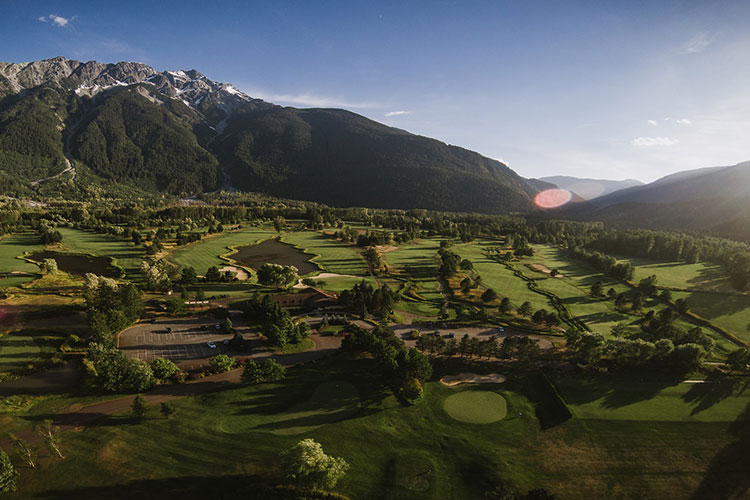 A few facts about Whistler's golf courses:
As if you needed any more persuading to come and swing your clubs, here's another post you might enjoy: 5 Reasons Golfers Choose Whistler.
The PEAK 2 PEAK Gondola
"This is ridiculous," remarks Ginella.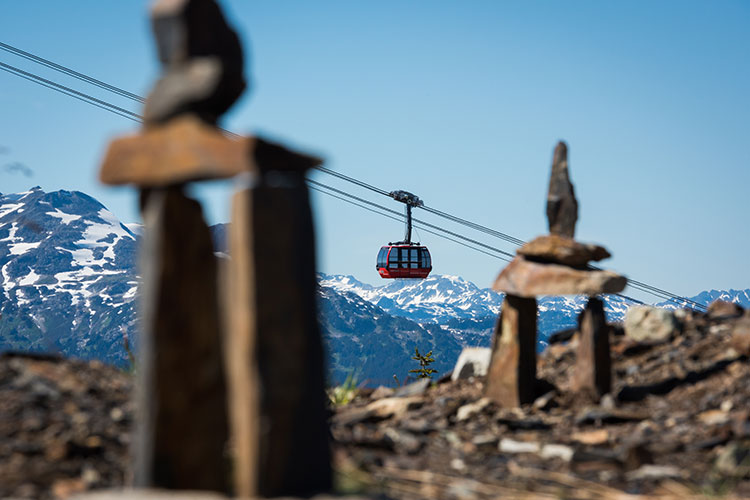 Ginella is afraid of heights, so the record-breaking PEAK 2 PEAK Gondola, which extends between two mountains at 436 metres (15,00 feet) above the valley floor, was always going to be a challenge. Giving you 360-degree views of the mountains, this is a must-do activity while you're in Whistler.
When combined with a ride on the Blackcomb Gondola and Whistler Village Gondola, the PEAK 2 PEAK creates a continuous 13.5-kilometre loop from the bottom of Whistler Mountain, across the valley between both mountains, and down Blackcomb Mountain. If you like a good statistic, take a look at Inspiring Mountain Innovations on a World Scale.
Dining at the Bearfoot Bistro
"That's the best wedge I've ever hit," says Ginella. "I just worked on my short game."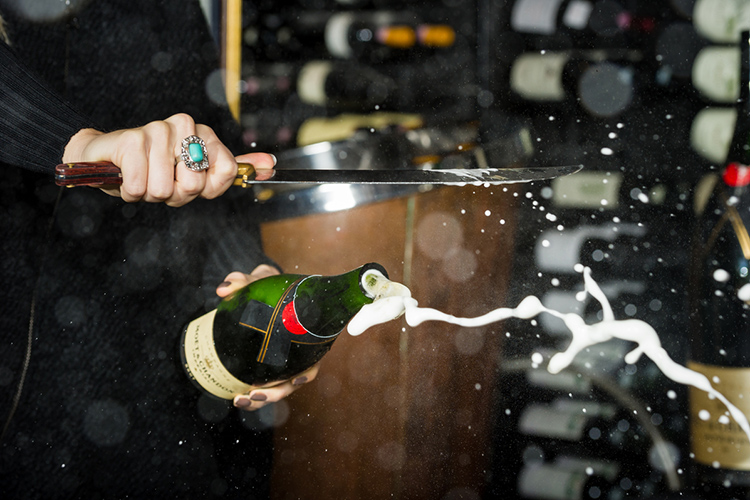 Ginella had a go at Champagne sabering (knocking the neck off a bottle) at one of Whistler's top restaurants – the Bearfoot Bistro. Usually, you do this with a small sword or knife, but Ginella proved it could also be done with a golf club!
Bearfoot Bistro is a fine dining experience with Executive Chef Melissa Craig at the helm. The tasting menu is seasonal, giving local ingredients an international twist with items like Wagyu beef, Perigord truffles and Berkshire pork. It's also home to the Kettle One Ice Room, where you have to don a cozy, down-filled jacket to sample vodkas served at a chilly -32 degrees Celsius (-25 degrees Fahrenheit).
Whistler Mountain Bike Park
"Even if you haven't ridden before," divulges Ginella, "You can go up and have an amazing experience."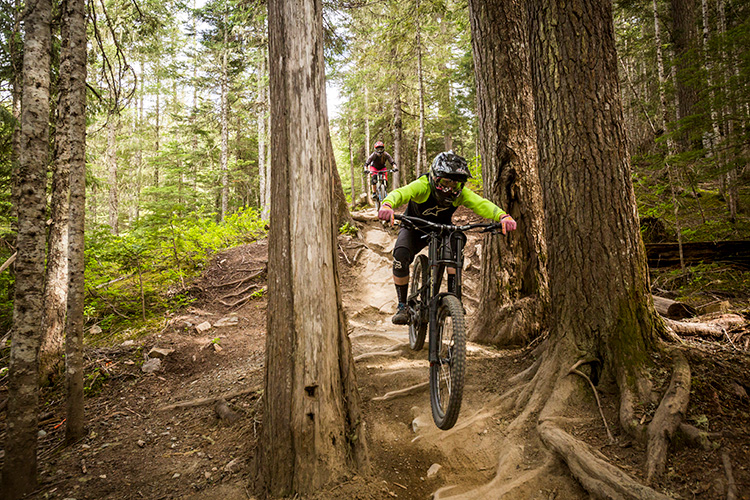 Whistler might be known for skiing and snowboarding in the winter months, but as that snow begins to melt, it's over to the bikers for a long summer season filled with two-wheeled fun. The Whistler Mountain Bike Park is now open, with trails for every ability of rider to try.
There are also cross-country bike trails for you to explore that weave around the whole valley. For more information on how to pack for a bike trip to Whistler and what to expect if you're a first-timer in the Whistler Mountain Bike Park, take a look at these biking in Whistler blog posts.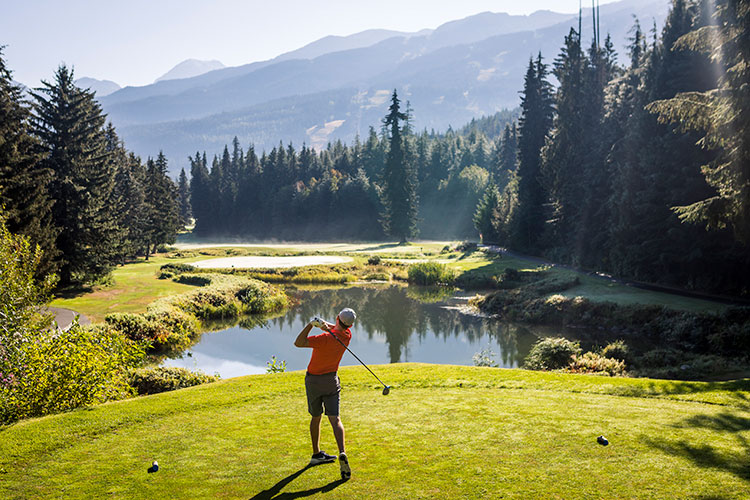 We've got the courses, the views, the activities, the après, and the proximity – this is golf in Whistler. Take a look at our recent guide to visiting Whistler's greens, Know Before You Go: Whistler's Golf Courses.
Let the experts at Whistler.com book your tee time as well as accommodation and a range of activities (just like Ginella).