Updated April 2021
We might be known for our ski slopes and bike trails, but the greens of Whistler should not be overlooked.
Whistler has four championship golf courses from four of the world's top designers, and three of them are within putting distance of each other. Pair that with stunning mountain views, comfortable temperatures and the proximity to other activity choices and epic dining and après, and you can understand why it's been voted the #1 place to golf in Canada.
Whistler Golf Club, designed by Arnold Palmer, is a par 71, 6,722-yard course. Nicklaus North Golf Course, as the name suggests, was designed by Jack Nicklaus and is a par 71, 6,961-yard course. Fairmont Chateau Whistler Golf Club was designed by Robert Trent Jones Jr. and is a par 72, 6,636-yard course and the farthest afield option is Big Sky Golf Course, located in Pemberton, a twenty-minute drive north from Whistler Village. It was designed by Robert Cupp and is a par 72, 7,001-yard course. Each course has its own allure and unique challenges, and it's worth considering a round at each to really get a feel for Whistler golfing.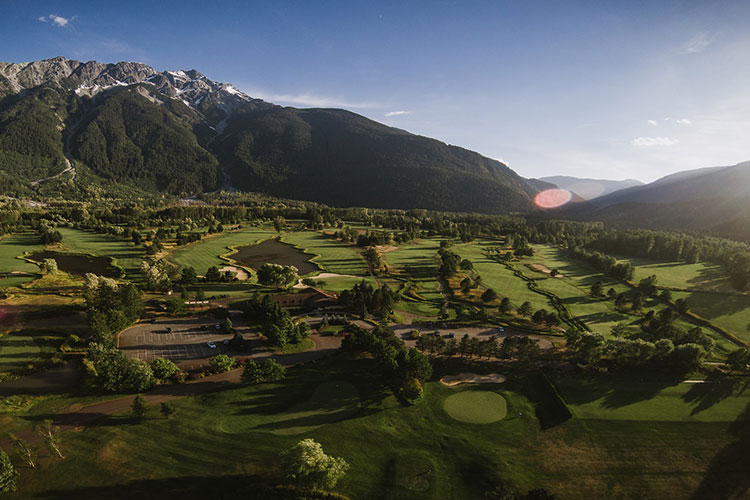 As we all learn to adventure differently, Whistler's golf courses have adjusted their protocols to keep us swinging safely. Here's what you need to know when you book your tee time.
Whistler Golf Etiquette 2.0
General
Don't play if you're sick or someone you live with is sick, the greens will be waiting for you when you're better
Bring a face mask to wear when physical distancing isn't possible
There are no walk-ins at this time, so make sure to pre-book online or over the phone
Early birds are usually celebrated, but at the moment you're asked not to come earlier than 20 minutes prior to your reserved time
The golf course teams typically assist you with your bags when you arrive, but to keep touching to a minimum you'll have to swing your own bag, as well as the clubs they carry, (unless you have reduced mobility and require assistance)
Practice physical distancing (two metres / six feet) and make sure it's air high fives when you get that hole in one
Don't carpool to the course unless the other players are part of your bubble and be aware there's also no golf cart pooling for the same reason
Keep your equipment to yourself, even if it is tempting to try your friend's new club, pick up that stray ball or remove the flagstick
Outside alcohol is not permitted on any of the courses – check with your golf course of choice about their food and beverage options before you go so you know where you're grabbing that après beer
This is not an exhaustive list of all course protocols, but the general ones they have in common. For more specific details, take a look at the webpages below for each of the courses.
Fairmont Chateau Whistler Golf Club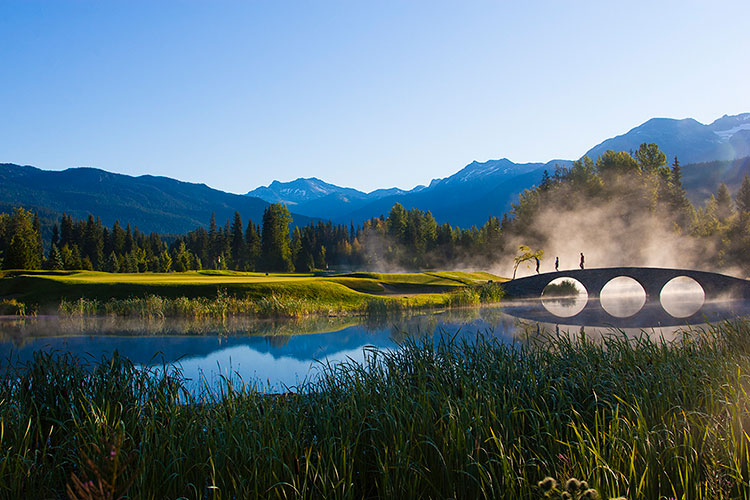 Suggestions
Bring hand sanitizer and use it frequently
Carry your own filled water bottle (note that some of the courses don't have refill stations set up right now, so you might want more than one on a hot day)
Bring a card, not cash
Washroom facilities are available at the Clubhouses, but they are high-touch areas so go before you go to reduce usage
Pack some patience – these protocols are new for everyone and are being updated with the latest health advisories. This could mean a bit more waiting than usual, but we promise you the game will be worth the wait.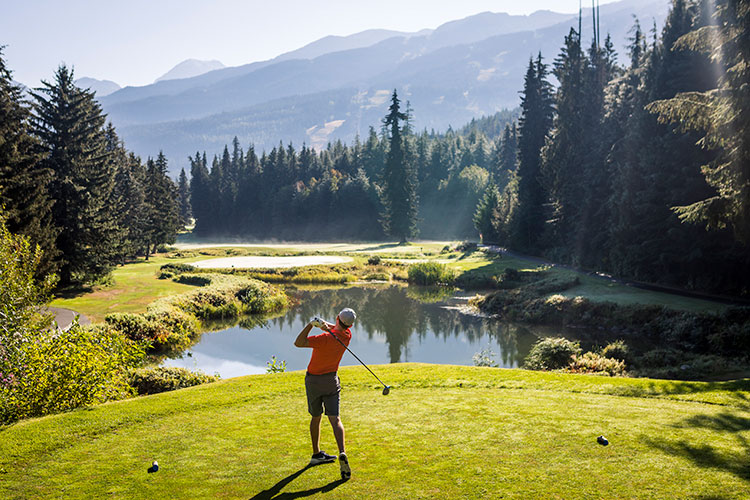 INSIDER TIP:
If you'd like to read some experiential stories of what it's like to golf these courses, take a look at our
golf posts
.
Each one of Whistler's golf courses has its own specific regulations and guidelines and you can find the details on their individual websites. The team at Whistler.com also know these new protocols and can talk them through with you if you're looking to tee off in the mountains.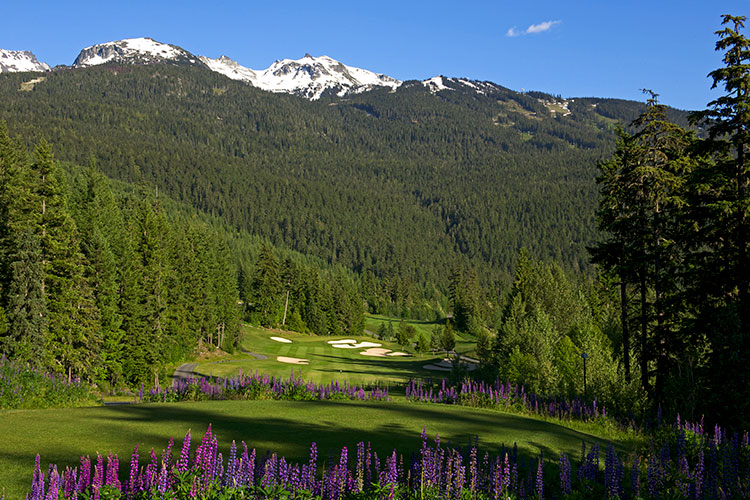 Check with the golf specialists at Whistler.com for this season's packages and deals. For more information on what's open in Whistler, take a look at the Doors Open Directory or speak to a Whistler.com agent who can help put your adventure together (read: they do the work so you don't have to).