Updated September 11, 2020. If you're looking for winter information read, What's New at Whistler Blackcomb for Winter 2020/21.
To say we're stoked that Whistler Blackcomb is open is a huge understatement. We stare at these two mountains day after day, they fill our dreams with their promise of adventure and to see them without being able to explore them has certainly been a bit of a tease.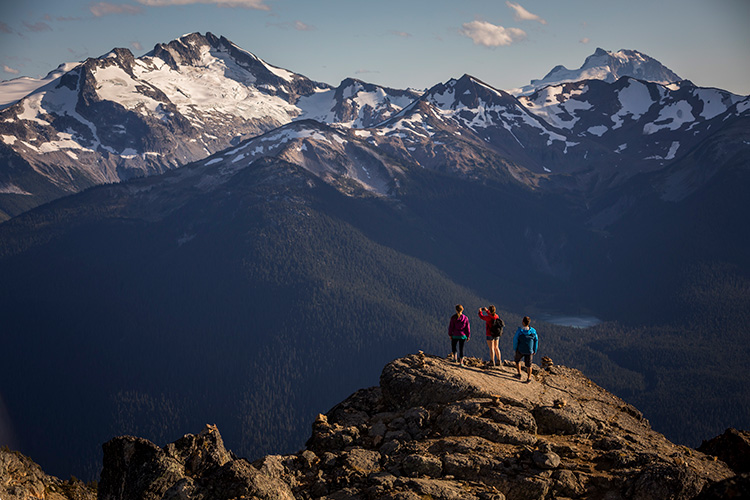 Whistler Blackcomb is understandably taking a measured approach to opening, guided by health regulations and with safety top of mind. What's open and how it operates will change throughout the summer and fall as the Whistler Blackcomb team assess what's working (and what's not), so your best bet is to check the mountain hours of operation before you plan your trip.
"It's a complete behavioural change, and I think the thing that people should take home is that we want to get open in a safe and responsible way — it's not going to be the same experience that they're used to, but we're very eager to get back at it," said Marc Riddell, Vail Resorts' West Coast director of communications.

"The team has been working hard. Frankly they've been working their butts off trying to figure this thing out, and we're happy that we can deliver what we're going to deliver on June 29."
Quoted from Pique Newsmagazine.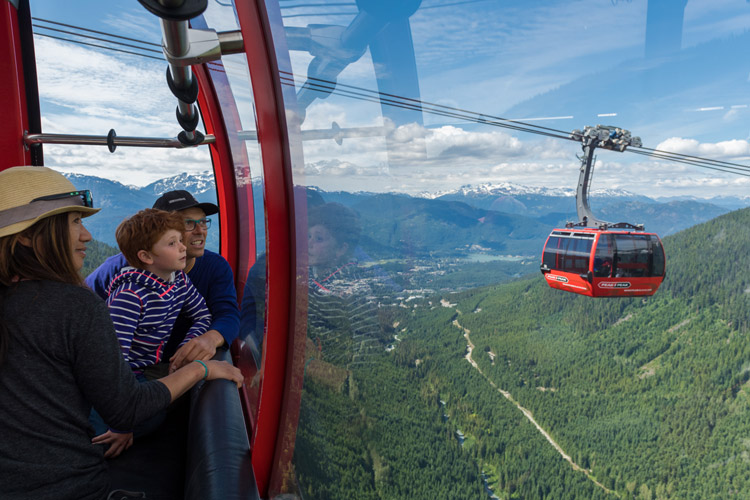 What's Open on Whistler Blackcomb
Hikers and Sightseers
As of September 8, 2020, Blackcomb Gondola will be operating to bring sightseers and hikers up the mountains on weekends and holidays only, with access to Whistler Mountain is via the PEAK 2 PEAK Gondola. To do this you'll need to purchase a PEAK 2 PEAK 360 Experience Ticket, which gives you access to all the gondolas. Our recommendation is to do this in advance online to reduce contact and save time.
The Peak Chair, which accesses the highest part of Whistler Mountain where the Cloudraker Skybridge is located, will not be open this summer.
What's open changes regularly in the fall as it depends on weather conditions, so check back regularly for updates and new information. Take a look at this post for some hiking suggestions, Adventure Differently: Hike in Whistler This Summer.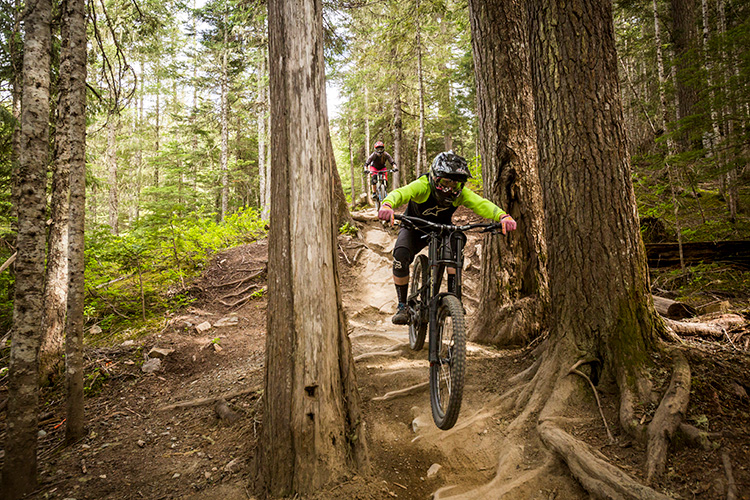 In the Whistler Mountain Bike Park, the Fitzsimmons Zone and Garbanzo Zone are open until October 12, 2020, with options for all levels of rider, from beginner to expert. We'd suggest buying your ticket in advance online as it reduces the chance of contact and saves time.
Here are the key things you need to know about visiting Whistler Blackcomb this summer.
Whistler Blackcomb 2.0
Mandatory
Stay home if you or a member of your bubble is sick
Bring a face covering. It is mandatory to bring your own face covering (cloth mask, scarf or buff, as long as it covers your nose and mouth) for when you are in lift lines, riding the gondolas and chairlifts, and inside any Whistler Blackcomb facility (like their restaurants and retail locations). Without one, you won't be allowed up Whistler Blackcomb. Mountain bikers need to wear one in addition to their full-face helmet. Children under the age of two are not required to wear a face covering. Retail outlets in Whistler sell face masks and coverings if you want to pick one up while you're here (we encourage you to choose a reusable one).
Bring your card, not cash for any purchases. They are not taking any cash as payment on the mountain.
Pack your patience. There's reduced capacity on the mountains right now, which means there could be longer wait times as people adhere to the new protocols.
Good to Know
Ordering your ticket ahead of time and online will save lineup time, although you still need to visit Guest Relations (located at the base of Whistler and Blackcomb Mountains) to pick them up. Our suggestion is to send one of your party ahead to do this at a non-peak time (like the afternoon prior to your trip up).
You'll only be placed in a gondola or on a chairlift with people from your bubble (except in the PEAK 2 PEAK Gondola, where there is a Plexiglas partition)
Look out for signage and decals to help you stay the required two metres (six feet) apart
The Whistler Blackcomb team will be monitoring capacity in different areas and locations, so listen to staff – their aim is to keep you safe
Consider packing hand sanitizer and wash your hands often
Bring your water bottle – staying hydrated is essential and refill stations are open at the Rendezvous on Blackcomb Mountain and Roundhouse Lodge on Whistler Mountain.
On-mountain dining is grab and go snacks only (chips, cookies, coffee and tea, etc.), and available at the Rendezvous on Blackcomb Mountain, Roundhouse Lodge on Whistler Mountain and at Dusty's BBQ & Grill in Creekside. There will be limited seating inside, but the patios will be open. Washroom facilities are open at these locations too. If you prefer a larger lunch, we suggest eating at one of the many restaurants at the base of the mountains in Whistler Village.
The hiking trails are one-way, directional traffic so be sure to check the signs and set off in the right direction!
Trail maps are not being printed this year, but look out for the four-wall signs posted around the resort for information on which trails are open
No dogs are allowed on the mountains, including the Blackcomb Ascent Trails unless they are a certified guide or service dog.
A friendly reminder that due to fire hazard, smoking of any kind is strictly forbidden on Whistler Blackcomb property. This includes trails, lift lines, on lifts, base areas, or in and around any on-mountain buildings.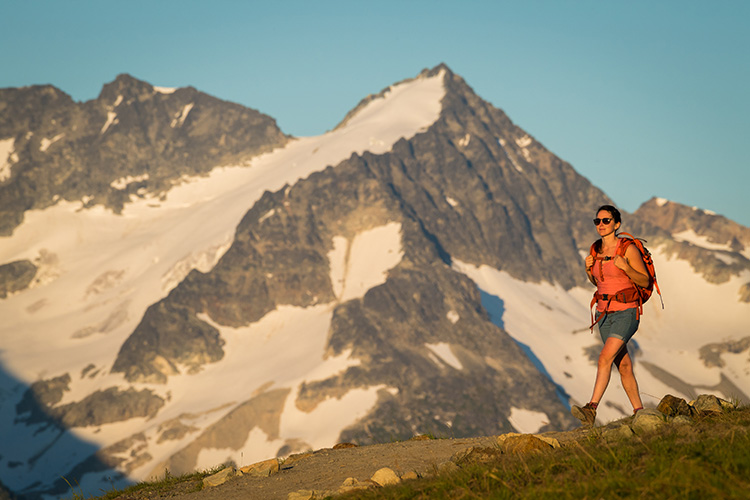 Live Together, Ride Together
Respect for this place and each other is in our DNA, and as things start to get a bit busier in Whistler, we need to remember this. Patience, compassion and understanding are going to be key as we shift into this new normal phase, where people and businesses are doing their best to reopen and restart. There are going to be things that work well and others that won't, together we will have to navigate these waters and learn to adjust and adapt as we go.
Want some insight into exploring Whistler Blackcomb? The Insider team has been busy adventuring on these mountains for years and below is a collection of their accounts, tips and stories to inspire you and help you plan for your own trip (bear in mind these were written before this season's changes to operations).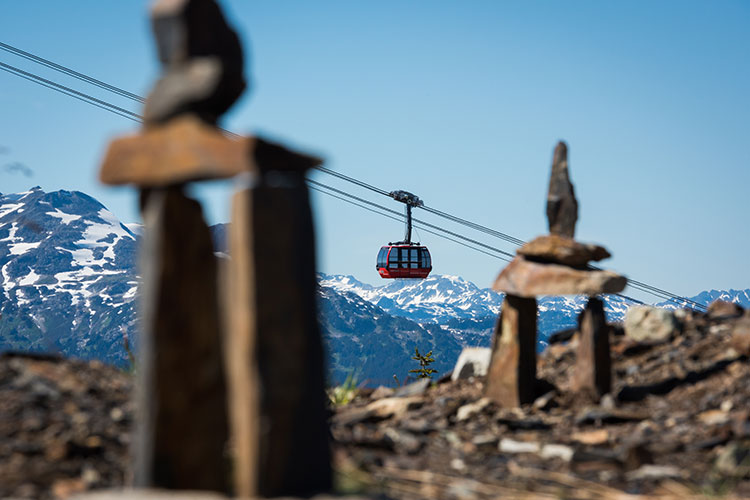 Whistler Blackcomb Hiking Stories
Insider's Guide to Alpine Sightseeing and the PEAK 2 PEAK Gondola
The Hills are Alive: Alpine Wildflower Season in Whistler
Insider's Guide: Whistler Hiking Essentials
Insider's Guide to Alpine Hiking with Kids
Whistler Mountain Bike Park Stories
Whistler Mountain Bike Park 102: A Beginner to Immediate Guide
Whistler Mountain Bike Part 101: A First-Timer's Guide
Planning and Packing for a Whistler Bike Trip
The Whistler Blackcomb team will be opening more trails, both bike and hike, throughout the season so please check the mountain operations page and know what to expect before you come.
Room nights through Whistler.com start at $93 CAD and there are deals to be had on midweek, longer stays and activity bookings. For more information on what's happening in Whistler check out Whistler.com's Doors Open Directory –  see you up here soon!