Updated April 2021
There's nothing quite like getting outdoors in Whistler, especially where you can feel the sun on your face and breeze in your hair. Here's our Insider's Guide to Whistler's hike and bike trail options to get you started.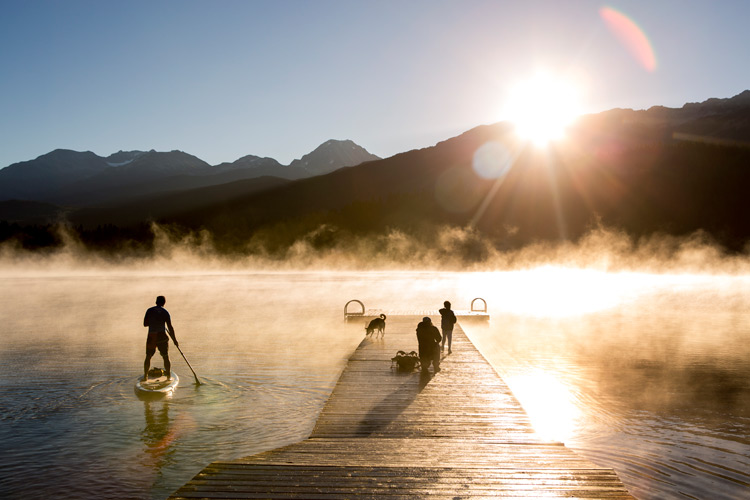 Hike and Bike Trails on the Mild Side
We did a round-up of some of the mellower walks around Whistler that utilized our incredible 46-kilometre Whistler Valley Trail, weaving past lakes, beaches and parks. This post has some great suggestions if you're after a cruisy walk or bike in the sunshine or if you're visiting in the fall, check out this post on the changing of the seasons, Insider's Guide: Finding Fall Colours on Whistler's Trails. Pack some snacks, water, hand sanitizer and get out there!
There are a lot more e-bikes about these days and the Resort Municipality of Whistler (RMOW) has some guidelines in place for their usage. Class 1 pedal-assisted e-bikes are allowed on the Valley Trail and most off-road trails with some exceptions like, Mount Sproatt and Rainbow Mountain alpine trails and Emerald Forest Conservation Area.
Just like when you ride a normal bike, the same trail etiquette is applied, you have to be in control, watch your speed (especially around kids and dogs) and stick to the right-hand side of the trail, alerting other users when you pass on the left. If you haven't tried an e-bike then you can rent one or take a tour.
Hiking
Some of our favourite hiking routes are around Lost Lake and Cheakamus River, as well as the Train Wreck and Ancient Cedars. If you're looking for something more challenging, check out the suggestions in this post, although bear in mind the season, Adventure Differently: Hike in Whistler This Summer. Be aware of the wildlife in higher alpine areas and always pack out what you pack in.
Note that the RMOW and Whistler's Off-Road Cycling Association (WORCA) work on the trails throughout the season, so some trails might be closed for maintenance. Respect the work they're doing to make the trails better for everyone, read the signage and give them the space they need.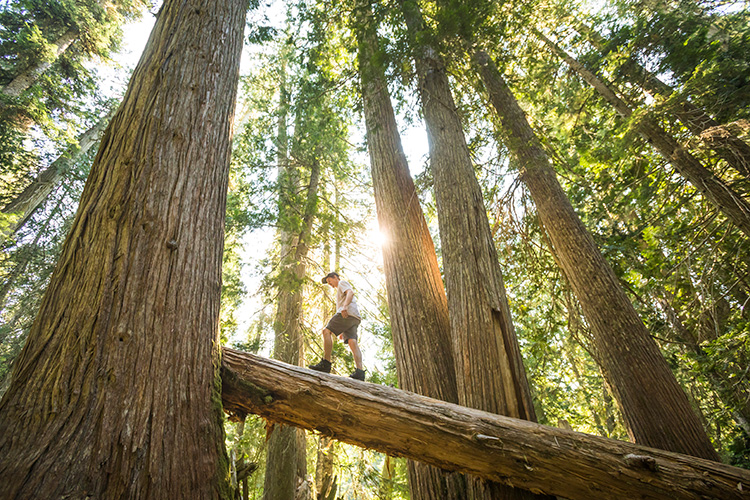 Not sure what you need to pack in your bag? Insider Penny Buswell put together a handy hiking essentials list. We also have a stunning 360-degree video that takes you through some of these mellower hiking options, great viewing if you're not able to join us in-person just yet.
To check if the Provincial Park you're planning to visit is open, take a look at the BC Parks website.
Mountain Biking Tips
Make sure your bike is serviced and ready to go (most bike shops in Whistler are open for maintenance), check Trailforks for which trails are clear and open, and stick to the path. Check this gear post out for what to bring with you, Planning and Packing for a Whistler Bike Trip.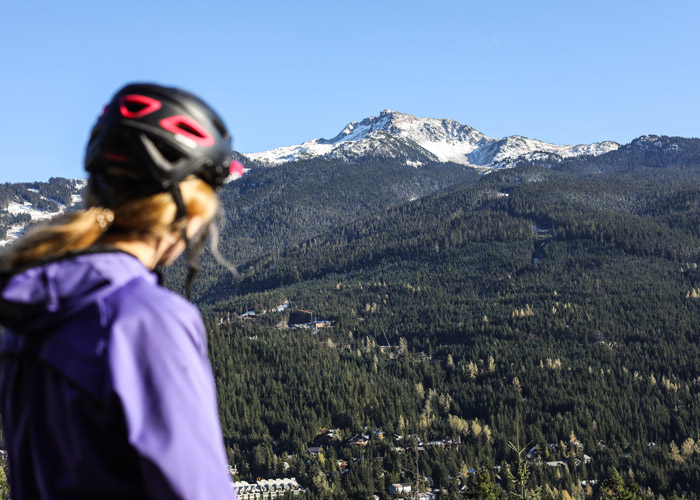 You can even join WORCA for a Virtual Toonie Ride. Register for free / by donation online and then look at the Trailforks app for details on which trails you need to ride to obtain that week's badge (you're also entered to win prizes).
Whistler Mountain Bike Trails for Beginners
Even if you're not a beginner rider, now is not the time to be sending it on the black runs. This series of posts on cross-country biking in Whistler was put together by local riders Hailey Elise and Ollie Jones, and it features beginner to expert riding options for all over Whistler Valley.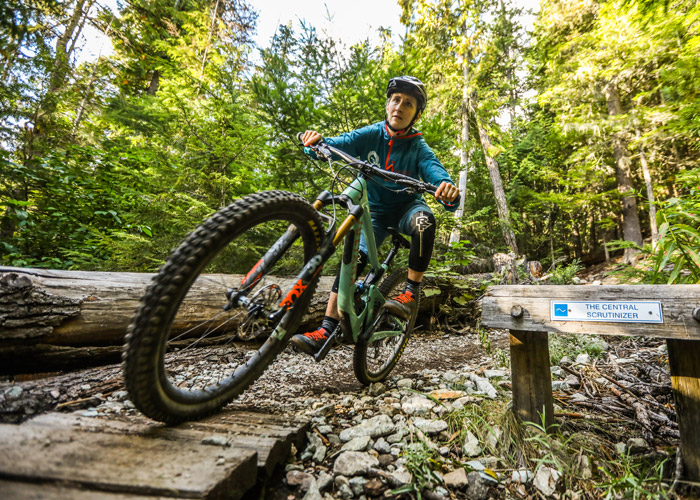 If you're coming in the spring or fall, make sure you check which trails are open and prepare for "tacky" dirt and muddy pants.
Remember to give other riders space and be patient – you might find more bikers on the green and blue trails than usual, so ride safe and share the two-wheel love!
These Trails Don't Build Themselves – How to Get Involved
Regardless of whether you believe in trail fairies or trail builders, the mountain bike trails around Whistler didn't magically appear. In fact, hundreds of hours go into building and maintaining the trails each year. Learn more about how you can support the Whistler trails, get the latest trail updates and connect with the biking community over at Whistler Off Road Cycling Association (WORCA).
Whistler Running Routes
Looking for some scenic running loops in Whistler? Check out this post for different route ideas and even some local music suggestions, Insider's Guide: Whistler Running Routes and Tunes.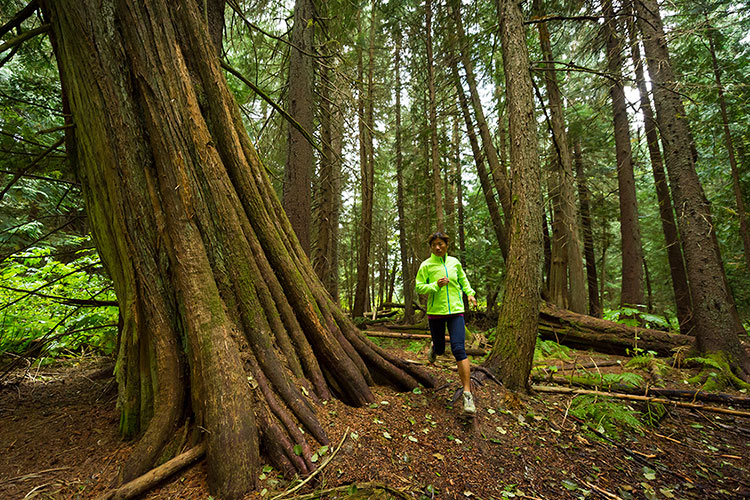 Stay tuned to our social media channels and check the Doors Open Directory for up-to-date information on what's open. We hope to see you soon!