Updated April 2021
Space. The final frontier, or in our case just something we all need at the moment. Whistler Village has always been a hive of activity, the place where we gather to adventure and celebrate, but right now we need to take that vibe and push it outwards, exploring beyond the village and into the valley.
Spidering out from Whistler Village is a series of neighbourhoods nestled between lakes, forests and rivers, and connected by 46 kilometres of Valley Trail. This trail is a car-free, paved network that weaves its way past parks, lakes, viewpoints, picnic spots, public art and parts of Whistler's history. It extends from Function Junction to the south of Whistler Village up to Emerald Estates to the north and connects to the Sea to Sky Trail and Trans Canada Trail. You can explore it on foot or by pedal, including using an e-bike for some of the longer trip ideas.
From uncovering six of our cultural institutions to lake dipping, discovering unexpected art to a new favourite coffee shop (or brewery), here are some suggestions that will take you a little farther afield in Whistler.
The Cultural Connector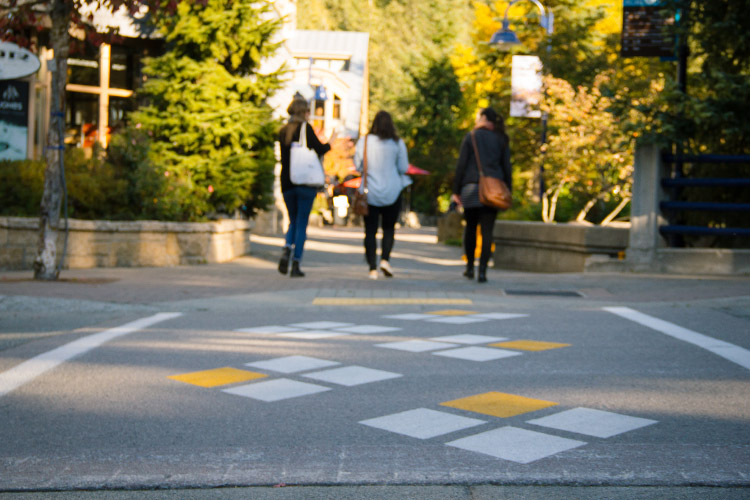 Alright, this is still in Whistler Village but my guess would be that you might not have taken this route through it before. The Cultural Connector is marked out by yellow and white diamond patterns and joins together six of Whistler's cultural institutions, the Audain Art Museum, Maury Young Arts Centre, Whistler Public Library, Whistler Museum, PassivHaus and Squamish Lil'wat Cultural Centre.
It weaves past public art, murals, rivers, and skate and bike parks. It demands a slower pace, a closer look and an open mind. Read more about exploring this path in People, Places and Paths: Exploring The Cultural Connector in Whistler. And please make sure to wear your mask while exploring Whistler Village.
Whistler Lake Hopping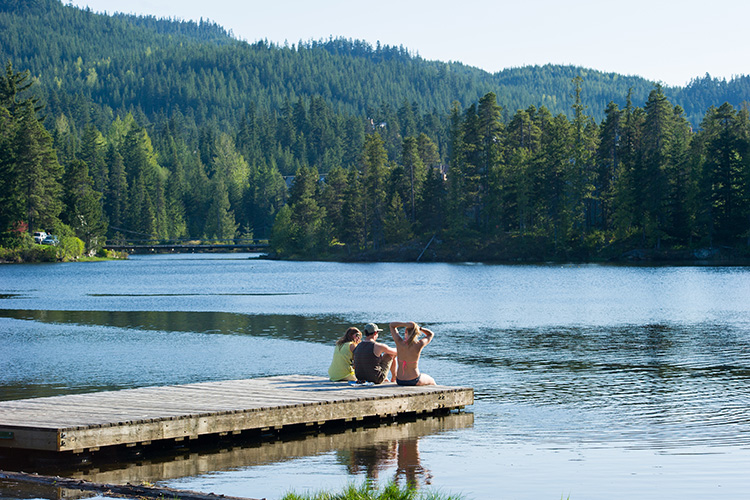 There's nothing more enticing than a glistening lake and Whistler is surrounded by them. #LakeLife – 5 Whistler Lakes in a Day reveals five of our valley lakes that are easy to get to along the Valley Trail, so get ready for some lake hopping as we challenge you to take a dip in all five while you're here! If swimming isn't your thing you can always rent a canoe, kayak or SUP to explore our waterways.
Look out for the Discover Nature pop-up program that will be touring the parks this summer. Run by the Resort Municipality of Whistler and Whistler Museum, a roving team of nature and history lovers will be bringing some natural treasures from the surrounding areas for you to check out, including animal skulls, paw prints, and foliage.
INSIDER TIP: Take a look at the different lake options and have a Plan B in case the one you head to first is too busy.
Art in Unexpected Places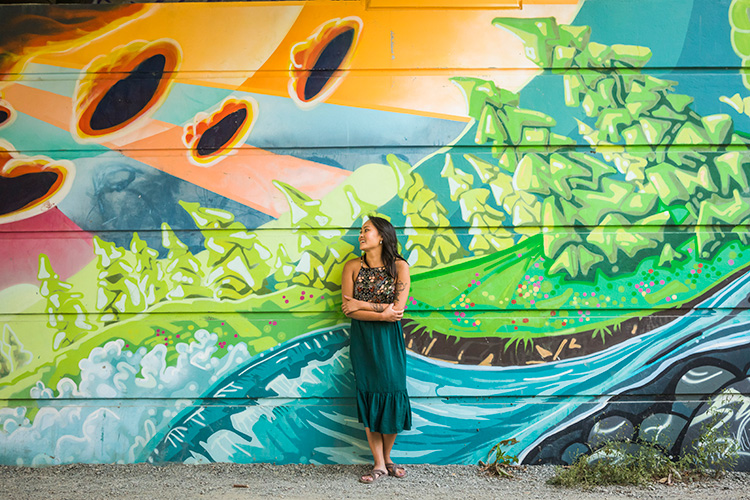 Whistler has 55 public and private art pieces that are scattered throughout the valley. Arts Whistler has developed a series of Culture Maps that you can use to find them as well as some of our historical sites. Their Whistler Valley Map highlights the heritage buildings you can find at Rainbow Park, indigenous artwork located in Cheakamus Crossing and at Whistler Olympic Park, as well as hikes like Train Wreck, which bring together the great outdoors and the arts. You could pre-plan your own route or pull the map up on your smartphone as you go.
They even have suggestions for self-guided walks, bikes and drives with options for a short wander or full day of exploring. Last year, our Insider, Ben Osbourne, put together a story on finding some of these art pieces: Insider's Guide: Art in Unexpected Places.
Whistler Creekside and Function Junction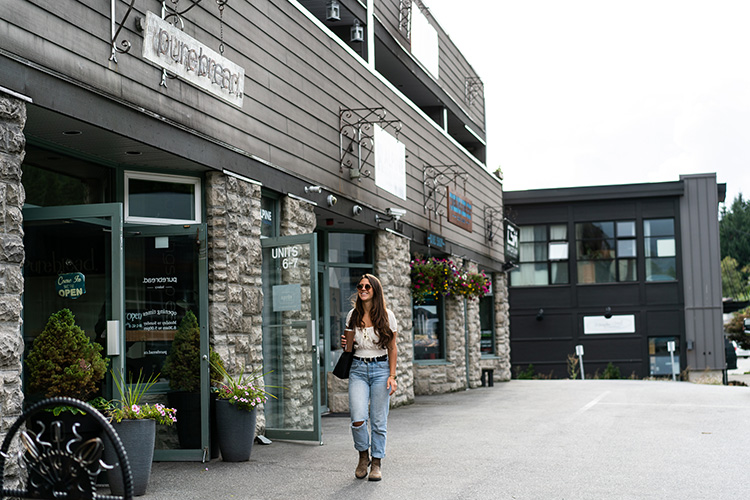 Whistler's answer to Soho, Function Junction has a slightly industrial vibe to it, with a couple of breweries, bakeries and funky shops thrown into the mix. You can get a tin of paint, a tattoo, vintage clothing and the latest brew (java or hops-based) while you're there. As our Insider points out in this article, Function isn't cobbled streets-picturesque but it is a unique and interesting place to explore. Is Function Junction Whistler's Coolest Neighbourhood?
Function is a ten-minute drive south of Whistler Village or an eight-kilometre walk or bike along the Valley Trail. Halfway there you'll pass through Whistler Creekside, where the first ski lifts were constructed back in the 1960s. Grab a drink and some snacks from the grocery store or sit down for lunch with a view at The Fix or Cure Lounge at Nita Lake Lodge, the only lakeside hotel in Whistler. Creekside is a bit of a hidden gem and one of our Insiders divulges why in A Romantic Getaway to Whistler's Creekside.
Take a Tour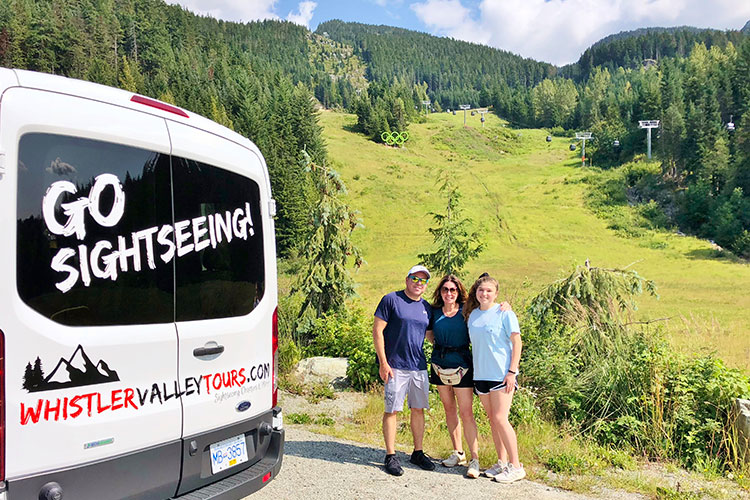 Sometimes it's good to get a lay of the land before you head off by yourself and who better than to show you than a Whistler local? Whistler Valley Tours have just started offering walking tours that focus on Whistler Village, including parts of the Cultural Connector and Upper Village, as well as offering drives in the Whistler Valley. They pepper in facts about Whistler along with must-do tips and suggestions. Another option is to go on a bear viewing tour, they often take you into places you might not venture by yourself and know exactly where our furry friends like to hang out.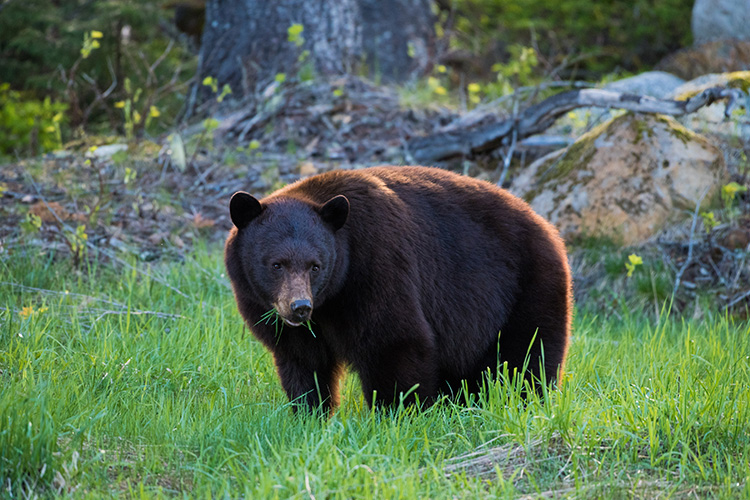 Know Before You Go
Whistler Trail Etiquette 2.0
Stay home if you're sick, the trails aren't going anywhere, we promise
Keep at least a two-metre distance (that's a touch longer than a bike or pair of skis) from others outside of your normal "unit" – granted, some of our trails are narrow, have patience and if you're stepping aside look for a rock or bare spot to stand on (nature thanks you)
Ride and hike within your ability, we're still at a point where we don't want to put added pressure on our health care system
Bylaw Officers and Parks and Trails Ambassadors are out and about to remind people about physical distancing. They are there to help everyone have a positive experience, so say hi and shoot them an air high five.
Suggestions and Tips
Stay home if you have any COVID-19 symptoms, however mild, and get tested if your symptoms are consistent with COVID-19
Wear a face mask in areas where you can't stay physically distanced
Know before you go – check what's open and have a Plan B in case the area you've chosen is busy
Wash your hands often and pack hand sanitizer for longer trips
Go before you go. Public washrooms are open but are high-touch areas, so minimize their use when you can
As tempting as it is to chat about the upcoming adventure, don't congregate at trailheads or in parking lots
Be courteous and kind to others – everyone has their own version of what is and isn't safe right now, give people space, a smile, a wave and the benefit of the doubt
Whistler is changing its pace so we can all adventure confidently, openly, mindfully and sensibly, and we need you in this with us. Whistler.com's new Doors Open Directory highlights which businesses are open and how they're adapting to help us stay safe. Have patience with yourself and others as we all learn how to adventure a little differently this summer. See you out there!