Editor's Note: This blog was originally written in 2019, but we keep updating it with the latest race events.
You may know that Whistler is a world-class ski resort, but did you know it's also a runner's paradise?
With a wide variety of trails that cater to everyone from recreational runners to pros, Whistler's fresh air and outdoor vibes are undeniably good for the heart and soul. My personal favourites are the paved Whistler Valley Trail network and the gravel trails that circle Lost Lake. While my deer-in-headlights depth perception forces me to tiptoe carefully through the rocky terrain of the Coast Mountains, our high alpine trails are loved by many locals.
Whistler hosts a number of local and international running events, the 2023 running calendar is packed with unique events that cater to various abilities and interests. The sheer number of events can make picking one feel like a daunting task, so we're here to help with this handy guide:

Whistler Half Marathon presented by Smartwool
The Whistler Half Marathon is one of Canada's most scenic, all-natural runs and a personal favourite of mine. There are five distances to choose from ranging from 1 kilometre to 30 kilometres (including a 21 kilometre half marathon, of course), making it welcoming for all levels. The course is now all trail based and starts and ends in Olympic Plaza, with the majority of the race around Lost Lake park.   
They've updated their divisions to reflect the fact that not every athlete exists within the traditional, binary divisions, and the new Beyond the Podium Awards are aimed at redefining how we think about success with awards for Super Parent, Closest to Goal Time and Top Fundraiser.
Don't want to run? You can walk or opt to be an official cheer squad member, and make sure you head to Whistler Olympic Plaza to celebrate afterward.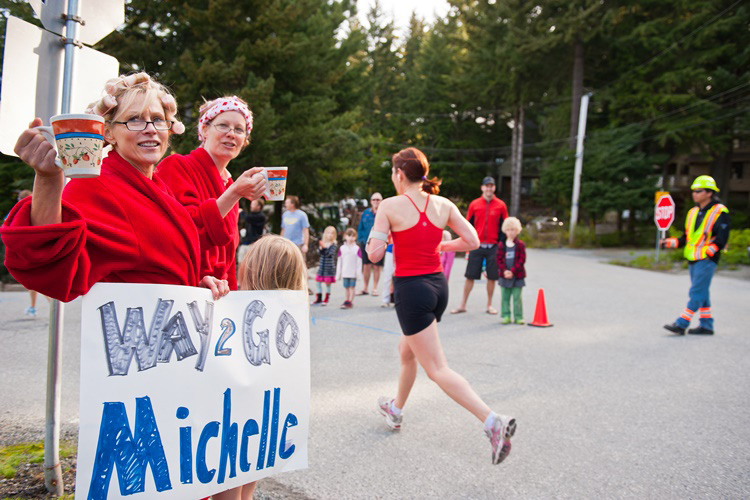 Date: June 2 – 4, 2023
Difficulty Rating: Tortoise to hare – there is something for everyone
Surface: Pavement and gravel 
Distances: 1 KM (kids), 5 KM, 10 KM, 30 KM, Half Marathon (21 KM)
More Information and Registration
Comfortably Numb Trail Running Race
This is a bucket list race for trail runners. It takes place on one of Whistler's longest mountain biking trails, Comfortably Numb. The 25-kilometre singletrack trail offers progressive climbs, a few descents and numerous sweeping, mountain vistas. They also have a 50 KM option for ultra runners.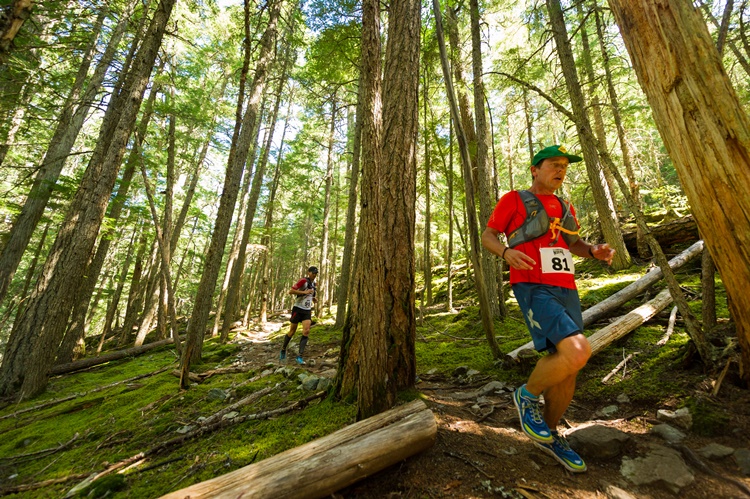 Date: June 10, 2023
Difficulty Rating: Butt burner – not recommended for the average couch potato
Surface: Alpine trail – rocky, uneven, technical at times
Distances: 25 KM and 50 KM
More Information and Registration

5 Peaks Trail Running Series
To get to this race, you must take a gondola ride up Blackcomb Mountain. There you start your journey through wildflower meadows, past alpine lakes and up and over boulder fields, all with panoramic views of the Coast Mountains.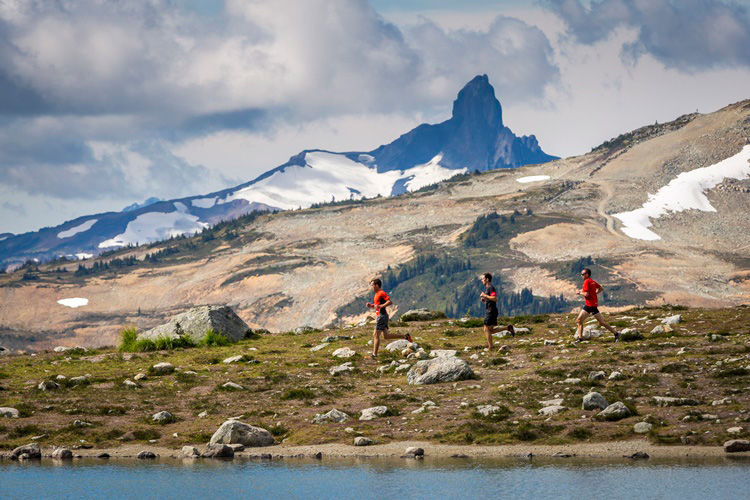 INSIDER TIP: Like many of Whistler's events, this race is disposable cup-free! Please bring your own reusable cup or bottle.
Date: August 26, 2023
Difficulty Rating: Watch your step – although this race has technical terrain it's also got the views and friendly vibes!
Surface: Alpine trail – rocky, uneven, technical at times
Distance: 6 KM Sports course, 9.9 KM Enduro course, 3 & 1 KM Kid's Races
More Information and Registration
XTERRA Whistler
Shifted into the fall this year, XTERRA Whistler offers three events, on Saturday, September 16 they host the kids and sprint course, and then on Sunday, it's the Championship Triathlon Race. All three are set in beautiful Lost Lake Park and involve a swim in the lake, cross-country bike and run.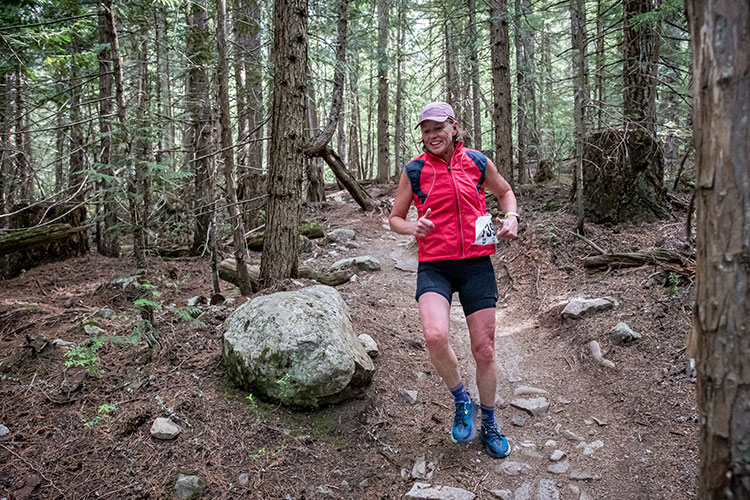 Date: September 16 and 17, 2023
Difficulty Rating: Moderate
Surface: Gravel and dirt
Distances: Sprint / Sport (750 M swim, 11.6 KM bike, 5 KM run), Championship (1,500 M swim, 23.2 KM bike, 10 KM run)
More Information and Registration
Whistler Turkey Trot presented by Smartwool
Gravy is not a beverage? Say what! Signing up for this family-fun trot will make all of the indulging over Thanksgiving guilt-free. On this run, you will be served stunning views paired with the fresh aroma of autumn in the mountains. The event proudly supports Crohn's and Colitis Canada.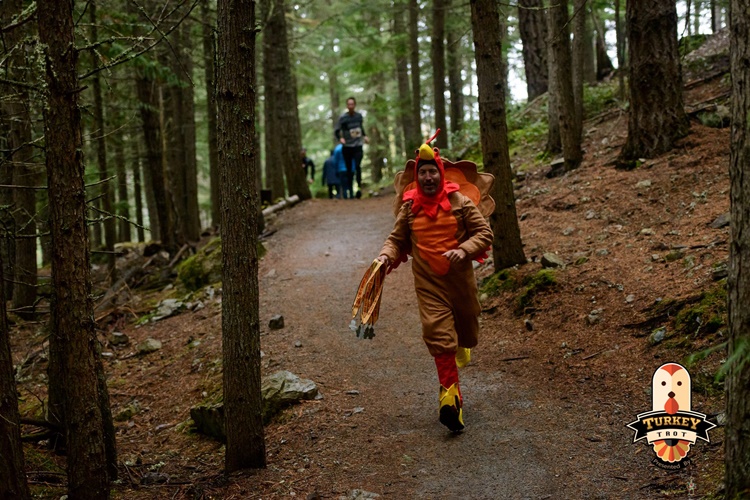 Date: October 8, 2023
Difficulty Rating: Cream puff to cakewalk
Surface: Gravel
Distance: You can do the 5 KM Drumstick Dash or really run off the calories on the 10 KM Gravy Burner
​More Information and Registration
Whistler 50 Relay & Ultra
This annual event held each fall in Whistler is a 50-mile relay race open to teams of eight or four as well as solo 50 KM ultra-marathoners. In 2019, the Whistler 50 changed up the course to include the incredible Lost Lake trails, with all of the transitions taking place behind the rings at Whistler Olympic Plaza.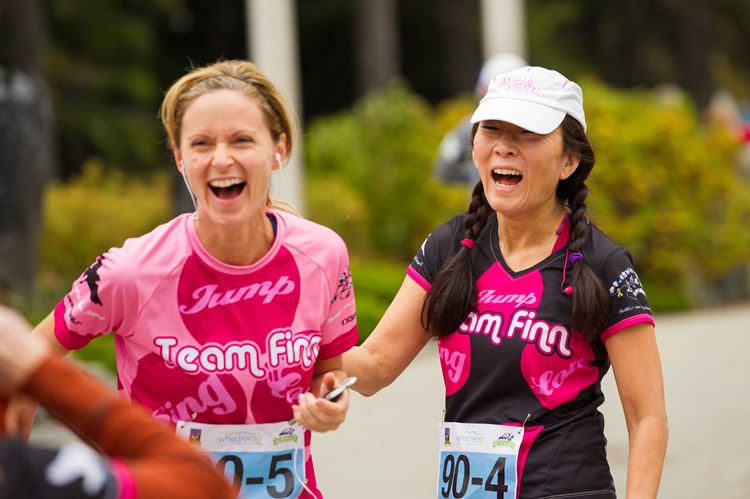 Date: October 14, 2023
Difficulty Rating: Walk in the park (relay) to extreme (solo ultra).
Surface: Paved and gravel
Distance: 50 Mile relay and 50 KM ultra marathon
More Information and Registration
More Events:
Want More?
Check out the Whistler
events calendar
.
For help with planning your race-cation, check-out Whistler.com and get local help from the cool kids who live and race right here.
If this post has you dreaming of Whistler, enter our Go Big This Winter Contest for a chance to win a trip.
Stay longer and save more with up to 30% on Whistler winter lodging with Whistler.com. For every third night you book between March 1 - April 30, 2023 receive a free $75 CAD Whistler Après Voucher. Enter promo code SPRING2023 when booking online or call 1.800.944.7853 and mention the offer to one of our Travel Consultants.
It's easy to book your vacation when you have the freedom of our Flexible Cancellation options backed by our Book With Confidence program.