Ask anyone who has experienced it, and the answer will be the same; summer in British Columbia, Canada is very, very special. Long days, golden sunshine, vivid green forests rising up to kiss snow-capped peaks – plus an absolutely ridiculous number of ways to get outdoors and enjoy it all.
Canadians do it best – here's a list of must-dos to put on your checklist this summer:
1. Canoe
The quintessentially Canadian way to get on the water this summer. All you need is a buddy, a canoe, a bit of safety gear and a mission in mind. Cruise the River of Golden Dreams, or explore the shoreline of any of Whistler's five lakes for the perfect picnic spot. Don't have your J-stroke dialled?  Get a guide to show you how.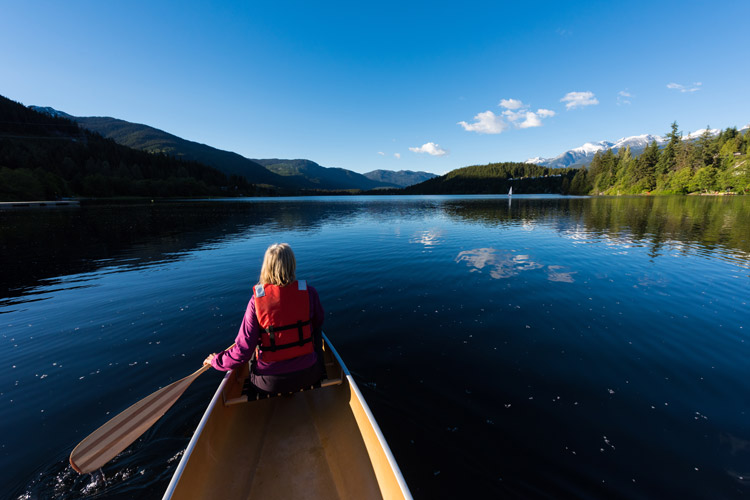 2. Grill and Picnic
Even the most humble sandwich tastes better outdoors. With a ton of parks to picnic at it's a simple thing to head past the grocery store and set yourself up a gourmet feast. Or if you prefer someone else to do the work, try the Mountain Top Feast, the SLCC Hunters and Gatherers feast or any of these fabulous BBQs for a taste of PNW grill.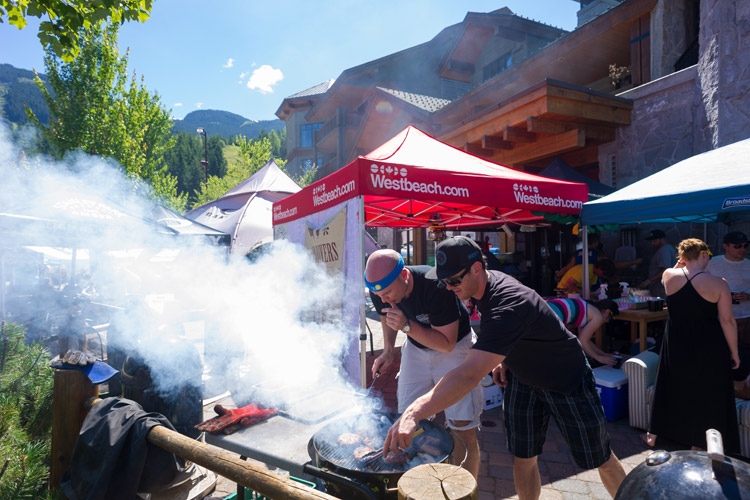 3. Lake Hop by Valley Trail
Grab your trusty Valley Trail bike (there's plenty to rent in the Village), swimsuit and a book and find your favourite lakesite spot. Check out our Insider's Lake Life guide for an overview of the lakes, and if you prefer to paddle than pedal there's plenty of ways to get on the water too.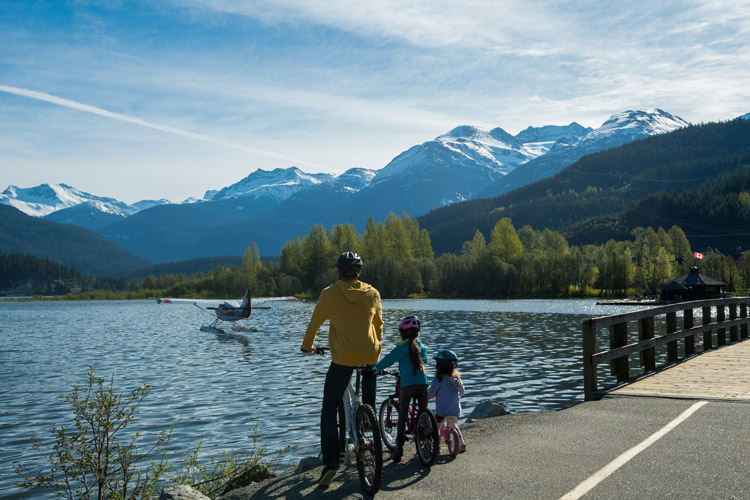 4. Festival (for Free)
Love that summer festival vibe? Each summer Whistler puts on a series of concerts in Whistler Olympic Plaza showcasing local and international artists. Music ranges from rock to reggae, classical to country. And each and every concert is free.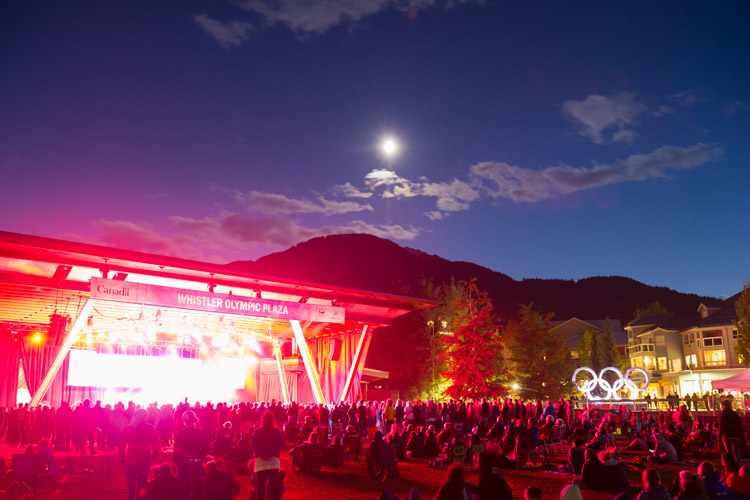 5. Seek out the Sasquatch
®, Take a Night Walk
Whistler is host to a number of local legends (have you met Canadiana Man yet?) and the Sasquatch may also be found in them thar hills. The guys over a Ziptrek are so certain he's about they've named a zipline after him. Not just any zipline – the longest in Canada and all of North America, which runs from Whistler to Blackcomb mountain. That means you follow a similar path to the PEAK 2 PEAK Gondola, in a harness. On a wire. Really really fast.
Speaking of legends, there's a new story to discover in the forest north of Whistler. Vallea Lumina is the latest outdoor adventure, happening each night through summer. Take an interactive and illuminated walk to discover a secret valley…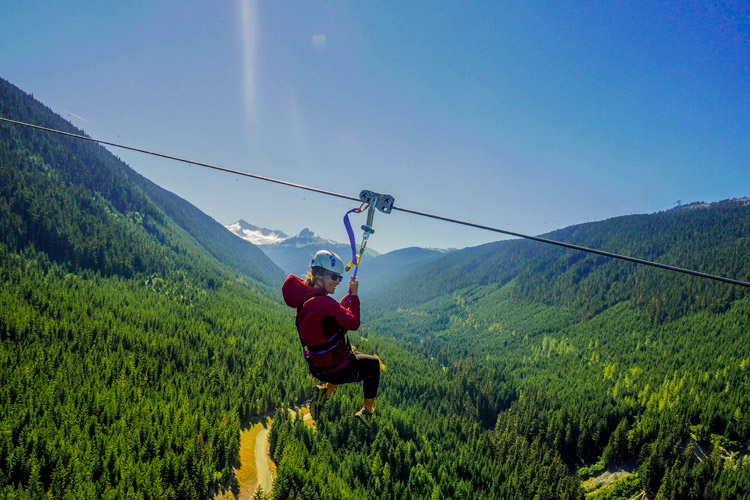 6. See Fire and Ice – The Summer Edition
No, not the ski jumping spectacular show from each winter. We're talking volcanoes and glaciers, all the incredible geological features visible in the alpine each summer, like the iconic Black Tusk and Overlord Glacier. Guided glacier walks get you up close to learn more about them, and flightseeing tours via helicopter or floatplane are a spectacular way to see the mountains from the air (check out the ice caves tour here). Learn more about Whistler's natural history at the Whistler Museum, and keep an eye out for Whistler Blackcomb's geology and ecology tours (check in with Guest Services for dates and times).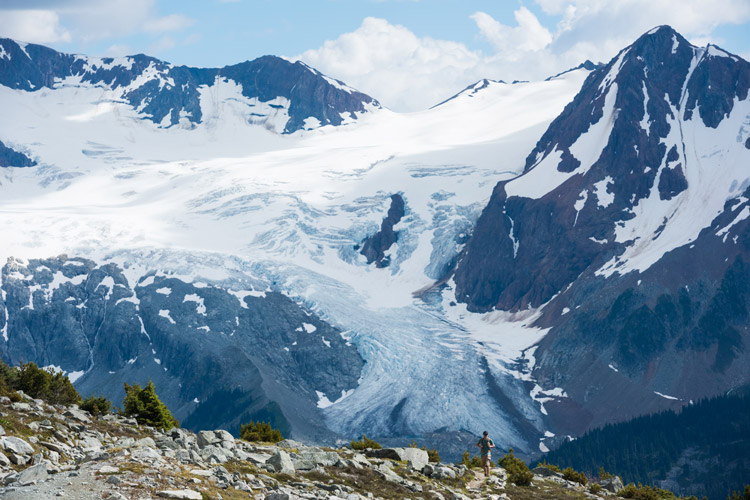 7. Hike
Whether you're looking for the Sasquatch, chasing volcanoes, or keen to find inner peace, hiking is the way to go. With a ridiculous number of trails from mellow valley meanders through the forest to leg burning ascent trails and high alpine treks, there's something for all levels. The Whistler and Blackcomb alpine hiking trails use a gondola to take care of some of the elevation meaning you can get more elevation for less sweat – but there's plenty of bottom to top hikes for purists like the new Skywalk Trail. Our Insider's guide to walks and hikes around Whistler is a great place to start planning.
New for 2018, you must take a walk across the Cloudraker Skybridge, the suspension bridge on Whistler Peak. Talk about new perspectives….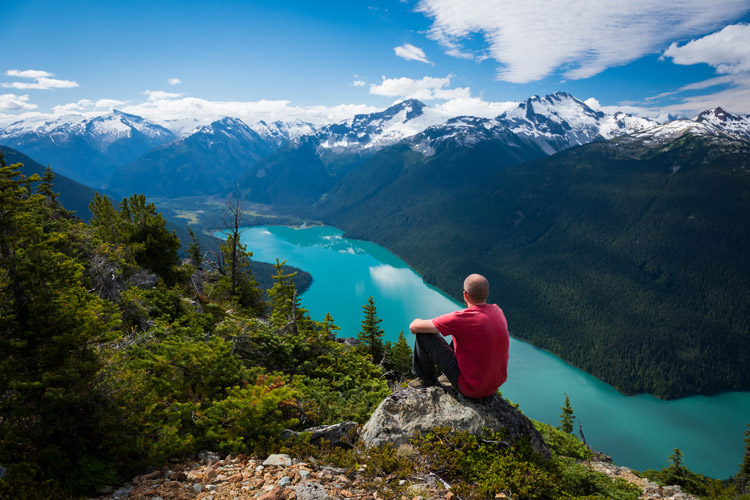 8. Look to the Skies
When the sun finally sets, the summer skies have their own life and the warmer months are ideal for lying on a dock and soaking up the sights. You might catch the northern lights if they are super active, or one of the meteor showers that happen through summer. You can't buy that.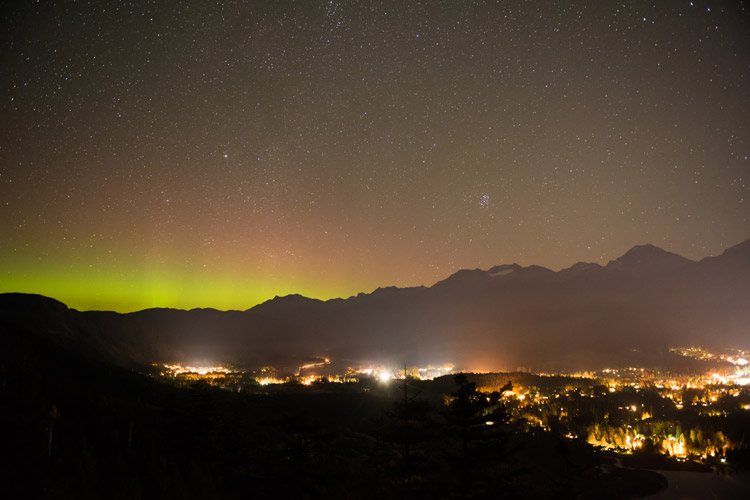 9. Celebrate like a Canadian
June and July Canadians like to celebrate their history and heritage. We usually kick it off early June with the Whistler Multicultural Festival showcasing the diversity of our community and visitors. National Indigenous Peoples Day falls on June 21, the summer solstice – head to the Squamish Lil'wat Cultural Centre for celebrations with the First Nations people of the Whistler area. We celebrate Quebecois culture on June 24 – St John Baptiste Day, then July 1, it's Canada Day! The Canadian national celebration which usually involves parades, music and locally made gelato.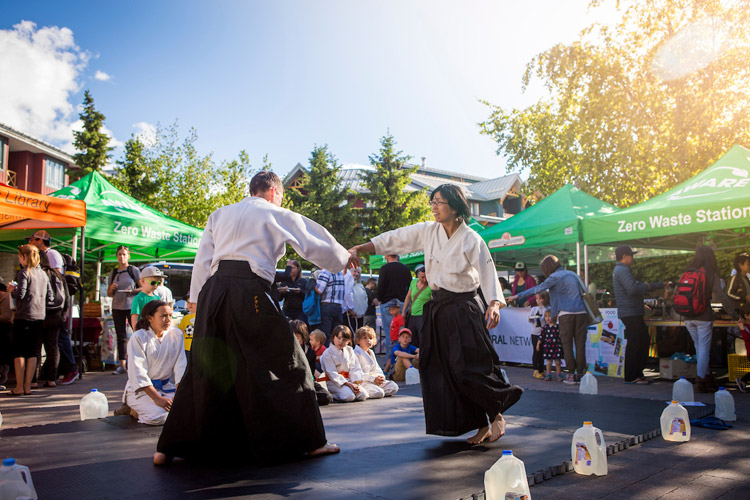 10. Did we mention festivals?
It's just not summer without giant outdoor shindigs. Everyone gets a look in, from the kids (Whistler Children's Festival – art and performances), to the mountain bikers (Crankworx Whistler -the original and the best celebration of two wheels and dirt).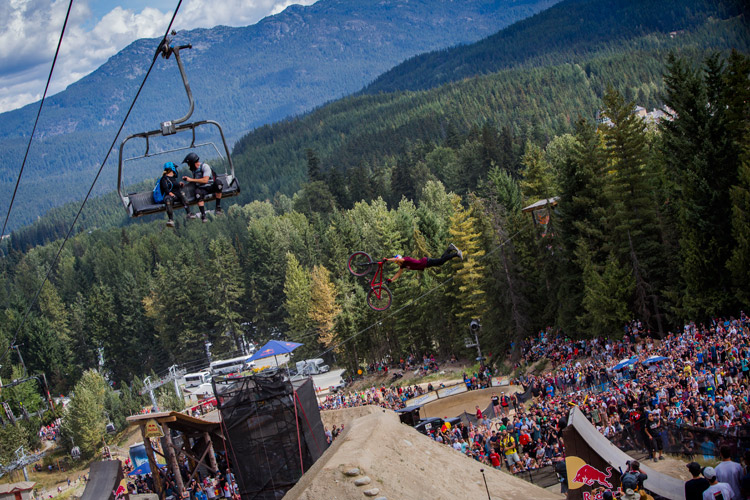 11. Chill out with Lakeside Sunsets
With all the activities and festivals you'd be forgiven for thinking summer is all go here – and it is. That's why Canadians know that sometimes you need to plan nothing at all, and watch the golden hour slide into sunset and the water reflect the changing colours of the sky.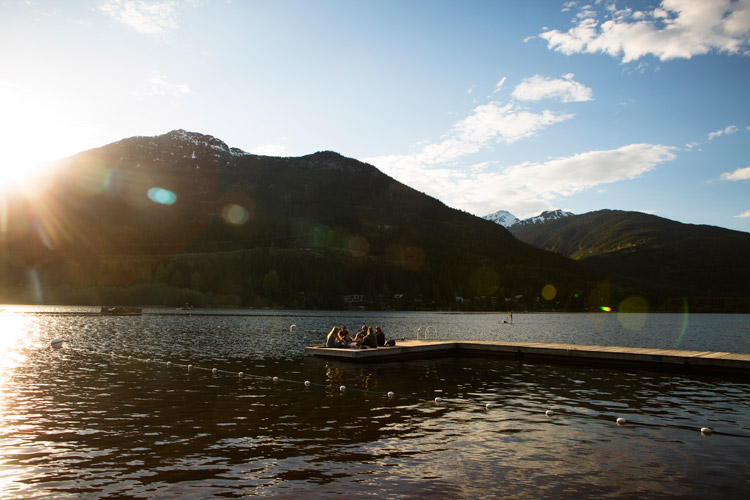 Happy summer, all. For more information on things to do this summer in Whistler, hit up Whistler.com.