Growing up in England, photographer/adventurer Ollie Jones had never seen the Northern Lights until he moved to Whistler almost a decade ago.  And even then, it took a while.
"I feel like it has only been the last three to four years where I've started seeing them," Ollie says, "but that might be because that's when I started shooting more night photography and was out there more."
Caused by electrically-charged particles from the sun colliding with the Earth's atmosphere, the Northern Lights (aka aurora borealis) generally get stronger and more vivid the farther north one travels. But Whistler sky watchers can get rewarded too, as Ollie and Hailey Elise were when they shot these photos in the spring of 2016. We caught up with them to get the story behind the photos.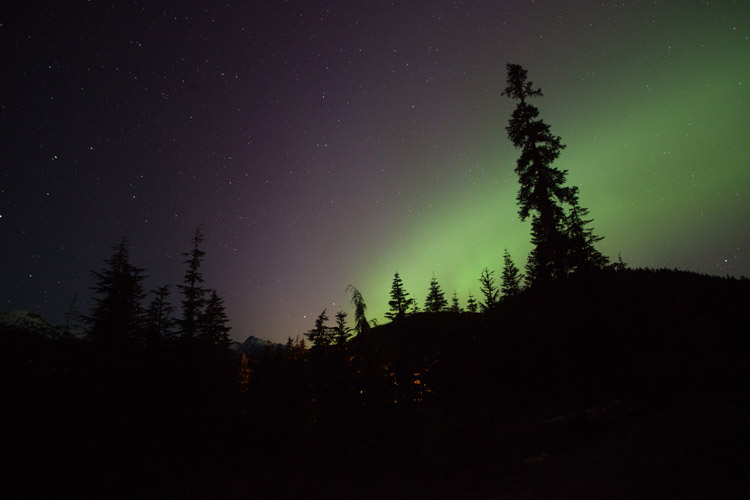 Whistler Insider: Where did you capture these images?
Hailey: This is up at Callaghan Lake Provincial Park. We had heard the Lights were gonna be firing so we grabbed a bunch of people and drove up there to camp and hang out. It was this time of year – spring – because the road had just been cleared of snow.
Ollie: The first photo is on the road up and the second one,  you can see we are at the lake.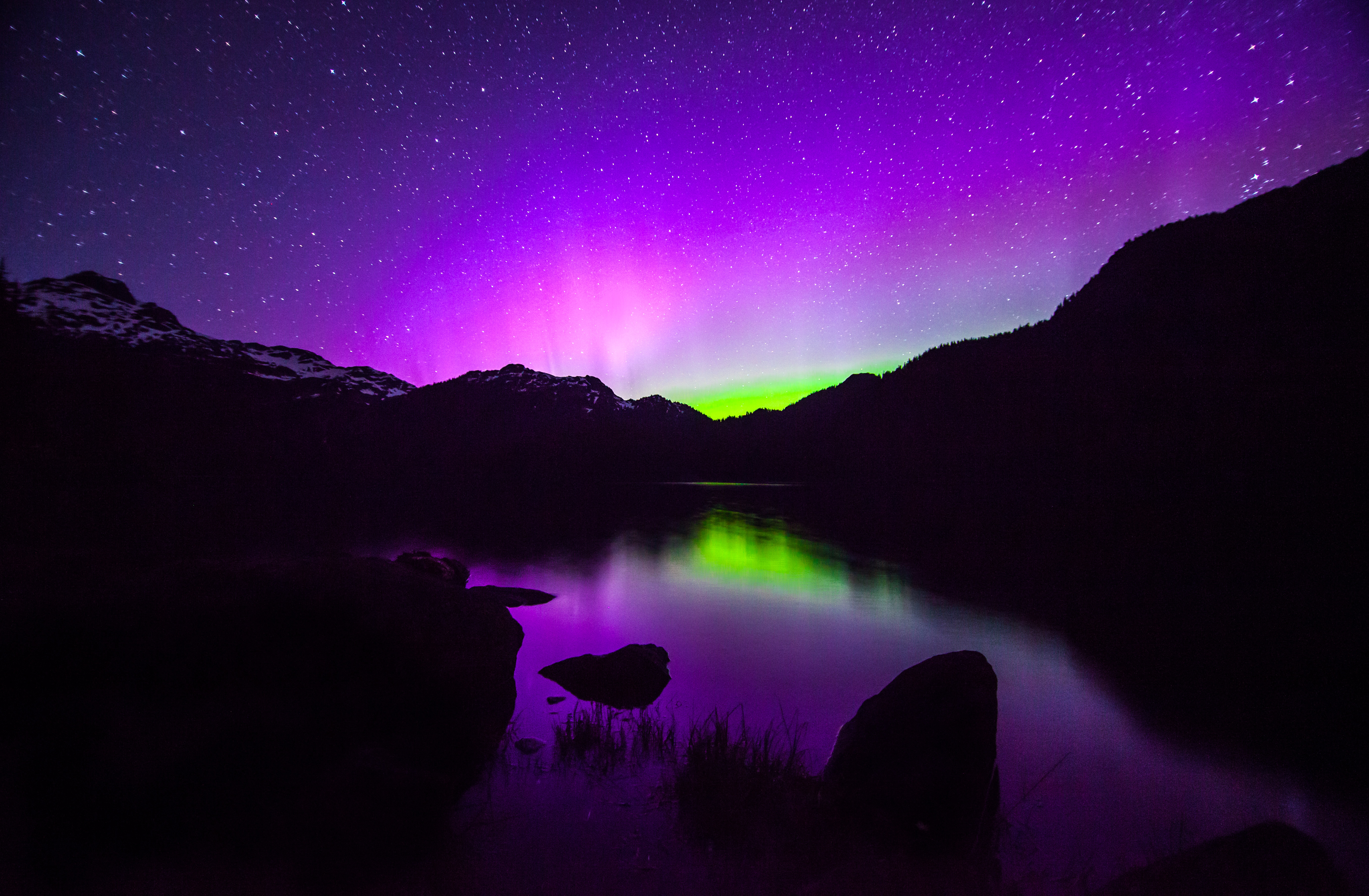 Insider: How difficult is it to photograph them? Can you offer some tips?
Ollie: First of all you want to know what your camera settings do. The key is to shoot a slow shutter speed but not too slow unless you want a bit of a drag in the stars. Which some people do want, because it gives a spiral spinning effect. A fairly high ISO will bring out the stars and then keep your lens open, slow shutter speed. And you want a good tripod obviously, or resting on a sturdy rock. You gotta keep it locked off.
Hailey: Location hunting is key. You want something with no obstructions, that's why a lake is good; you have a lower horizon. You want to avoid light pollution too, get into the wilderness.
Insider: You both get up to a lot of incredible stuff on your bikes, skis, and 4×4. What is your favourite thing to shoot in the Whistler area?
Ollie: My favourite is all the iconic peaks here – Black Tusk, Whistler Peak, Sproatt, Wedge… Whichever way you point your camera there is something amazing to incorporate into the shot.
Hailey: I love it all. I'm so deeply passionate about living here because growing up in the city (Vancouver), I would come here and feel that magic of everyone from all over the world coming together and choosing to be here. It's a small town and everyone is chasing their dreams and supporting each other.
The Sea to Sky is just a huge stretch of land, just an insanely beautiful corridor, and it's so easy to be inspired here. To be able to go out with other people and make a night of something like this, shooting these photos and hanging out, telling stories… it's just amazing. It's like camping, but instead of a campfire you have a fire in the sky.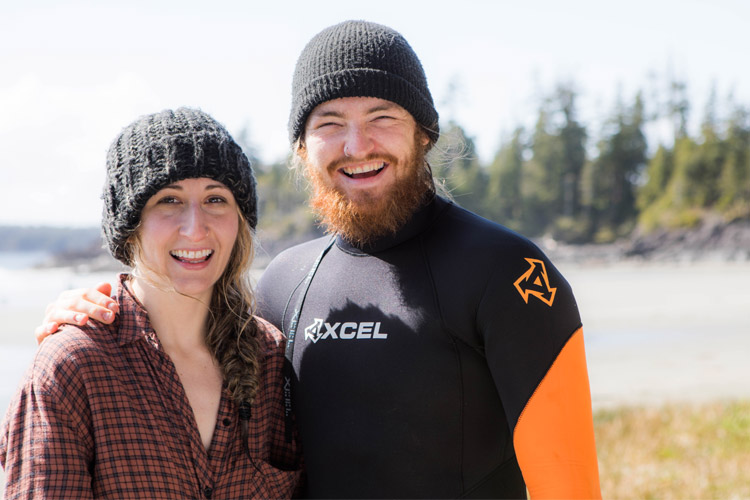 To learn how to turn your Whistler Dreams into a reality hit up Whistler.com.