When the temperatures rise there's no better place to be than on the water, and we're lucky enough in Whistler to have five beautiful lakes connected by glacier-fed rivers and gently flowing waterways.  Here's our guide to the top ways to get on the water this summer:
1. Canoe
Not only super Canadian, but great fun. Grab a friend and explore the shoreline. More Info

2. White Water Rafting
This year's deep snowpack means plenty of meltwater in the rivers – get ready for a wild guided ride. More Info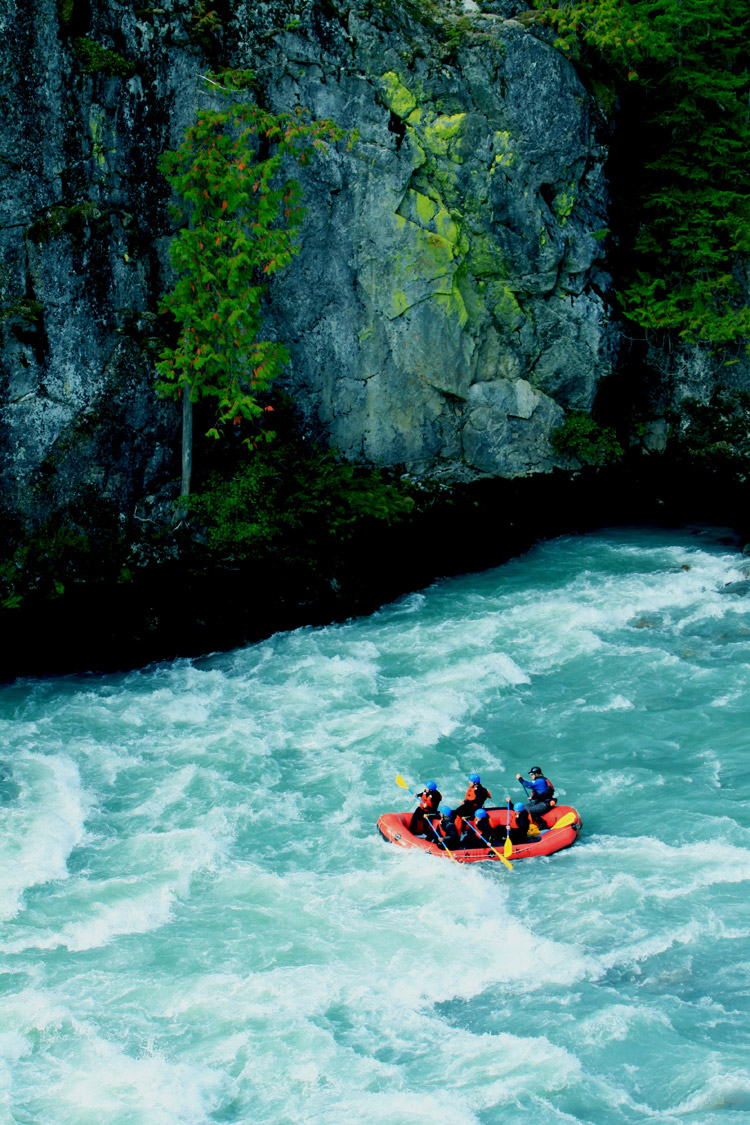 3. Swim
Ah, the simple joy of swimming. Did you know mountain views are always better from the floating docks? More Info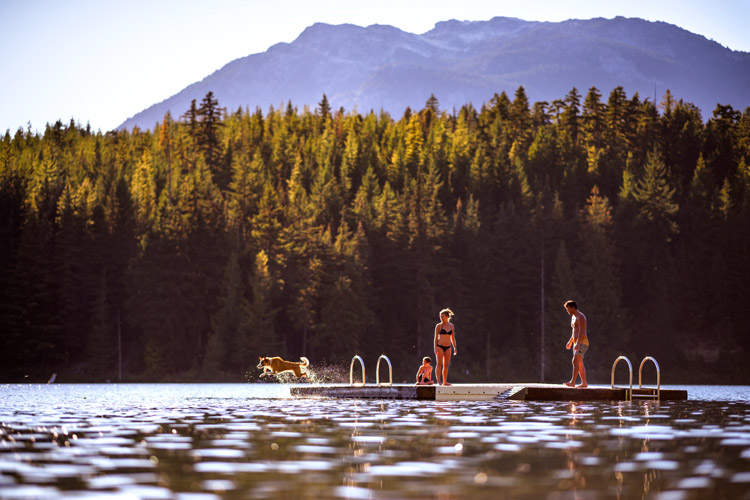 Insider Tip: Canoe, Kayak and Stand Up Paddleboard Rentals
All these watercraft are available for hire in Whistler. Check out Whistler Eco Tours at Wayside Park and Backroads Whistler at Lakeside Park (both on Alta Lake), or book your rental craft online here.
4. Stand Up Paddleboarding
An intensely popular sport that is not as hard as it looks. Check out SUP yoga classes for extra fun. More Info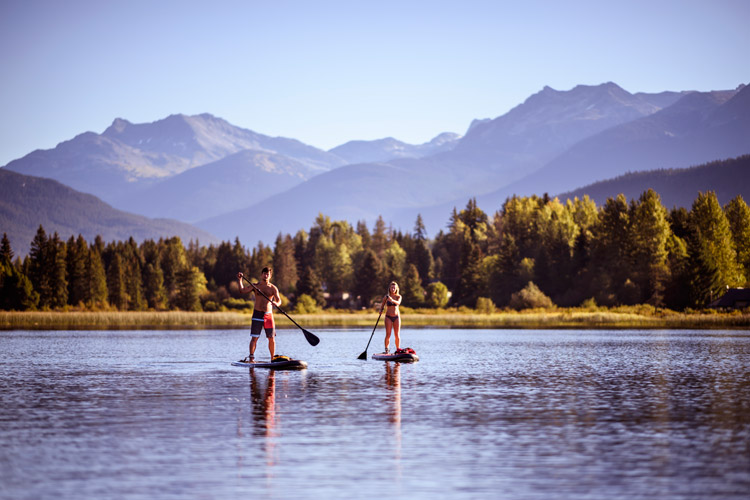 5. Jet Boat
Knock it up a notch with a jet boat tour, mixing wild rides with discovering the gorgeous waterways. More Info

6. Floatplane Tour
Ok, so only the takeoff and landing is on the water – but the views of glaciers and ice capped peaks on your tour are sure to chill you down. More Info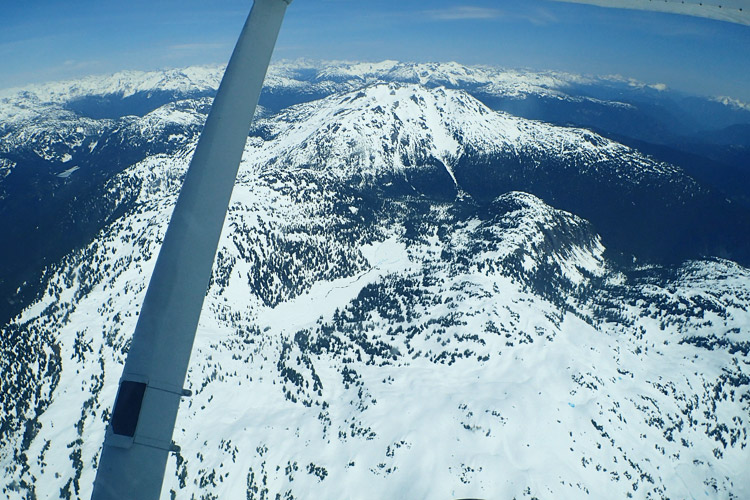 7. Go Fishing
Not only is the fishing good on Whistler's lakes, but there are several tour operators that can take you to some wild and beautiful backcountry fishing spots as well. More Info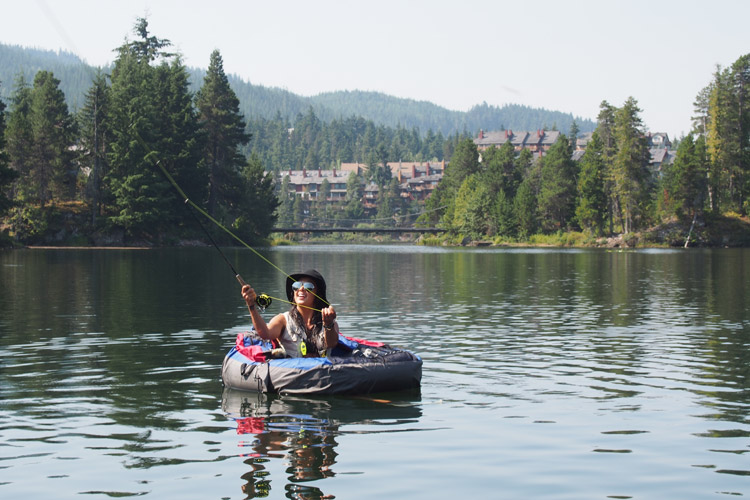 8. Kayak
Go solo or with a friend, these maneuverable watercraft are perfect for exploring the River of Golden Dreams. Not sure your paddling skills are there? Take a guided tour and learn as you go. More Info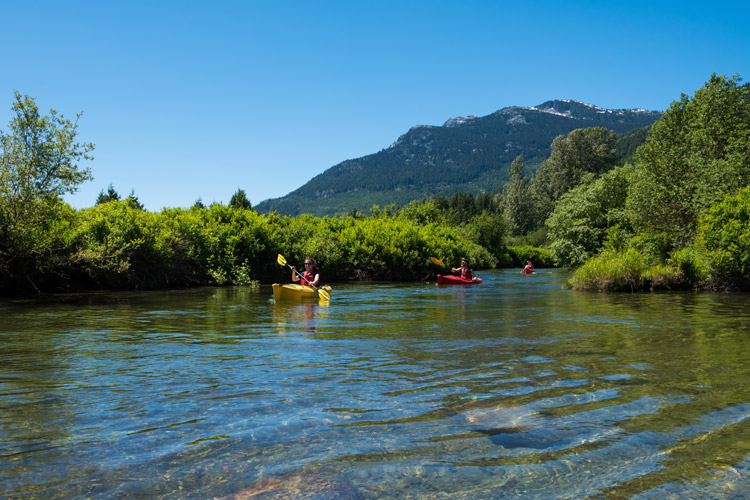 Insider Tip: Water Safety Tips
Whether swimming or paddling, stay safe on the water this summer. Lakes and beaches don't come with lifeguards, so keep an eye out for each other and the kids while swimming and if you are venturing out for a paddle make sure you have the required safety equipment (eg life jacket) on board.
Always chose the right craft too – floaties, pool toys and inflatable boats are OK for floating, but definitely not suitable for longer missions like the fast waters of the River of Golden Dreams. One pop and the fun stops! Check out these Boating and Water Safety Tips from the Resort Municipality of Whistler for more information.
9. Hit up the Water Park
Meadow Park in Whistler has a great indoor fun zone, and a small but much loved water park for the kids. More Info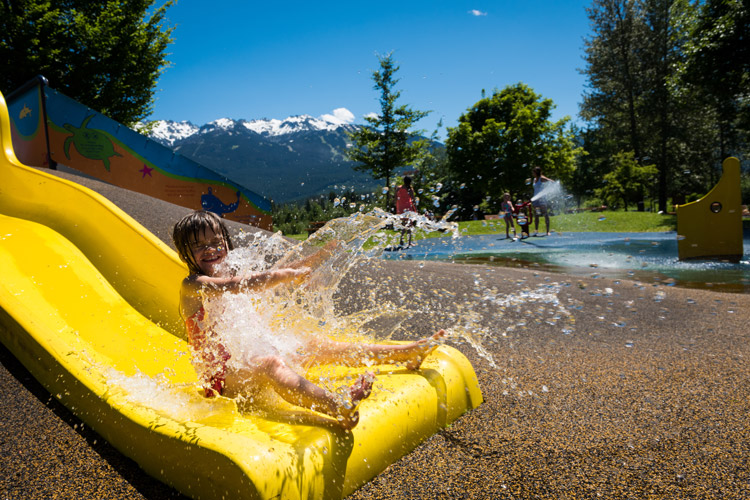 10. Go Sailing
Breeze  plus water equals cool. The Whistler Sailing Club operates on Alta Lake, private lessons and guided sailing tours as well as charter boats. More Info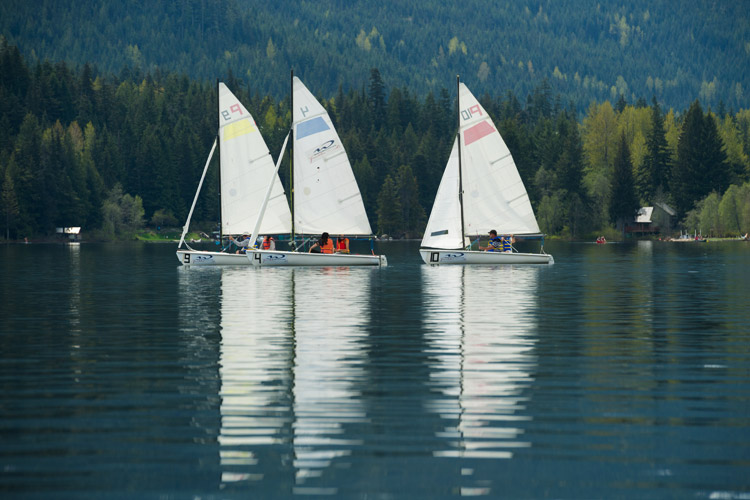 Bonus: Hydrotherapy
While the hot tub might not be too appealing at midday, a hotel with a pool might just be the ticket. Also worth checking out? Whistler's spas.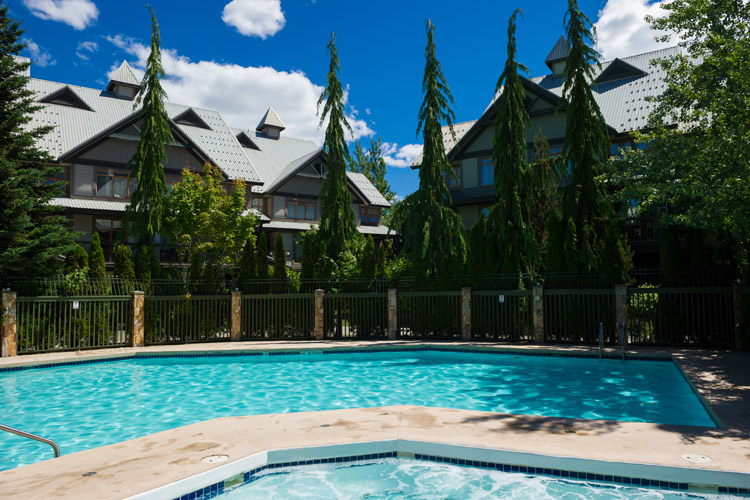 Looking for other ways to cool down? Try going into the alpine,  ziplining (what a breeze!), sit on a cool patio or duck indoors to check out Whistler's museums and galleries. For all your other summer needs, check out Whistler.com.