Guest Author: Taylor Godber
Boredom does not exist in Whistler. The sun rises each morning and brings us the unique and painstaking process of deciding how to milk the most awesomeness out of each day. Mountain biking in the Bike Park in the morning, ziplining in the afternoon, maybe the weather is pristine for an overnight hike? The options are endless.
But regardless, so many of those summer days seem to bring us back to the water, and Whistler's five valley lakes can pose yet another delightful query — which beach to post up at and which activity to combo with it? With lake season in full swing, The Insider and I figured it was best to just jump into the issue head first and discover the merits of each lake by hitting all five in one day! It's a #bikinikindalife and someone had to do it.
Alpha Lake — A Morning Fish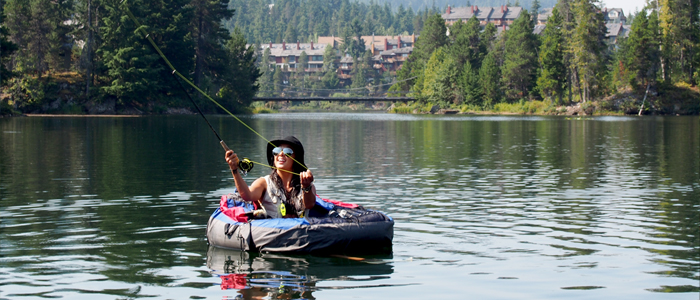 A little shift in perspective is always nice and floating half-submerged in a tube brings you closer to the fishies. Alpha Lake is stocked with hundreds of trout each year and a couple casts and the tranquility of the fly bobbing around on the calm waters makes for perfect early morning lake therapy.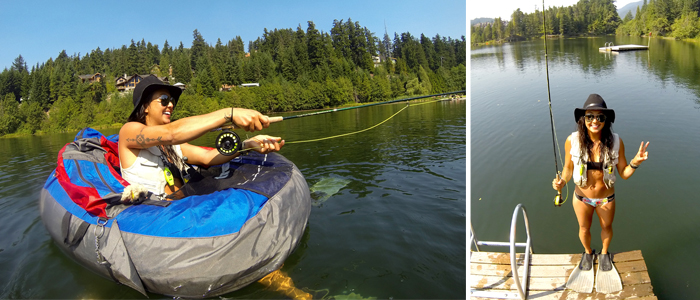 Be sure to check local fishing regulations and inquire about licensing at the Whistler Visitor Centre . Or better yet, take a guided fishing trip and remember all that peaceful calm is best paired with the brief excitement of a big dive or cannonball off the dock. It's all about balance.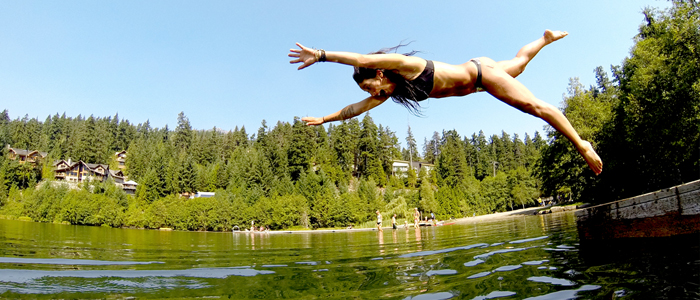 Nita Lake — Paddling Bliss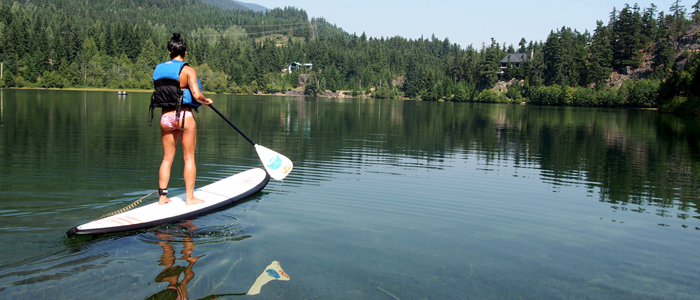 Nestled in a frame of trees behind Nita Lake Lodge this small lake feels like a private little slice of paradise. While humans haven't mastered walking on water yet, stand up paddleboards are the next best option and as much fun as it is to glide silently across the water it wouldn't be Whistler if we didn't throw in some kind of "extreme" challenge. Nita Lake is the perfect spot to attempt some paddleboard yoga like a headstand or crow, or just jump off with the best/worst style you can muster. Life is short, make a splash.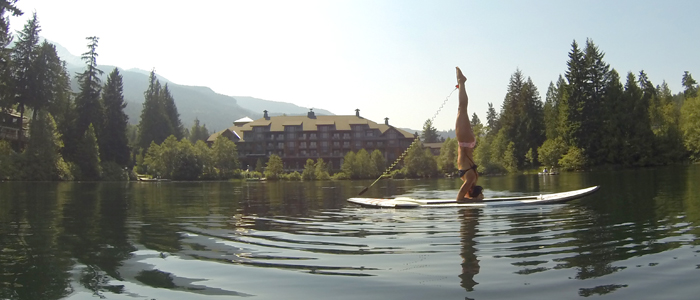 Alta Lake — Dog Days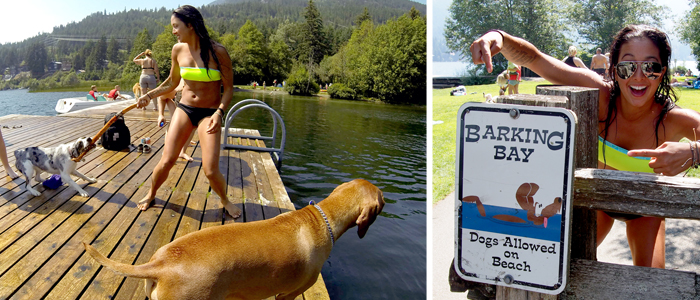 I love the dogs and Whistler loves them even more which is why our four-legged companions have their own designated beaches and docks at a number of local beaches with the biggest puppy party always at Rainbow Park on Alta Lake. While everyone else basks in the sun, water or gets sweaty on the beach volleyball courts, "Barking Bay" is all about hanging/swimming/jumping/fetching with man's best friend.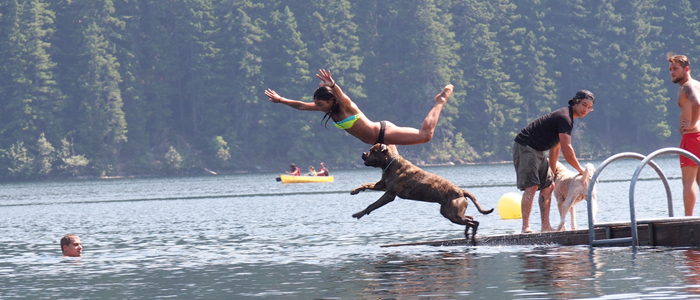 Chances are you'll end up making some new friends there.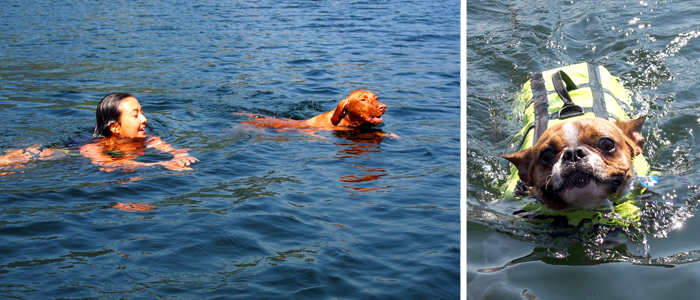 The views are decent too.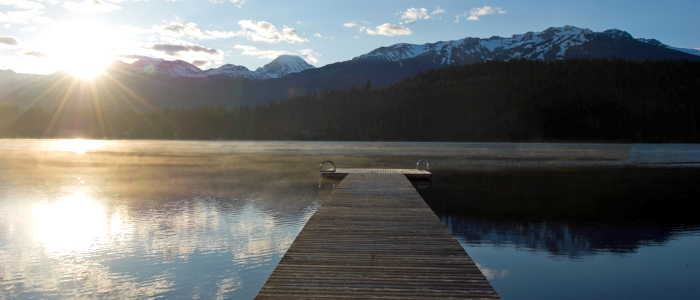 Green Lake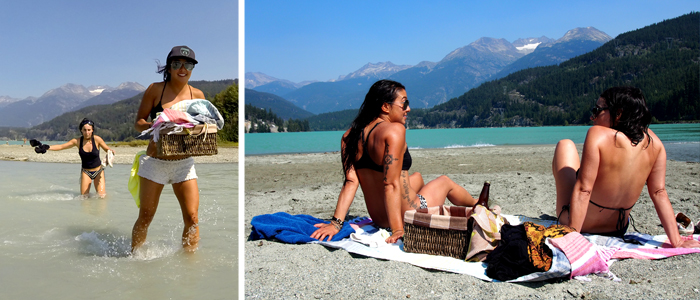 Best way to feel alive this summer? Take the cold water plunge. Fed by glacial streams running straight from the high alpine, Green Lake is undoubtedly the coldest body of water in Whistler. Which makes it less busy and the perfect spot for a picnic, a nap, and one of those cold-water, wake-up dives that leave the whole world feeling a bit crisper and clearer once you get out.
Also, the views of Wedge Mountain and Armchair Glacier are bonkers and the incoming floatplanes serve as moving meditation for the eyes.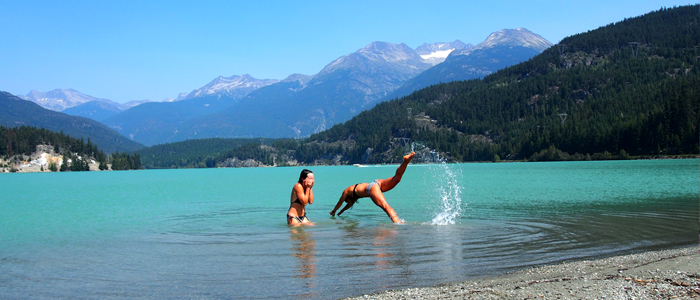 Lost Lake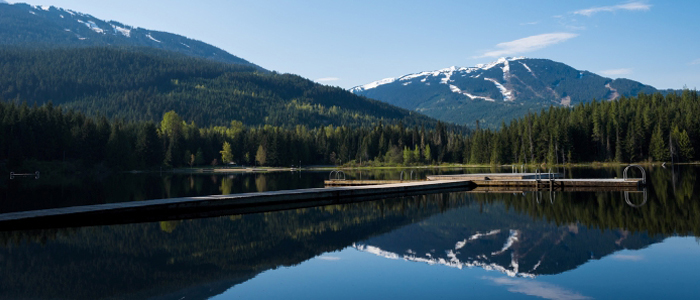 Whether after a big day on the bike or a hard night of partying into the wee hours, nothing feels as good as lake dive to bring the body and spirit back up to speed. Jumping into a lake is the "control-alt-delete" button of mountain living. Water is life and Lost Lake offers some of the easiest accessible waters in town.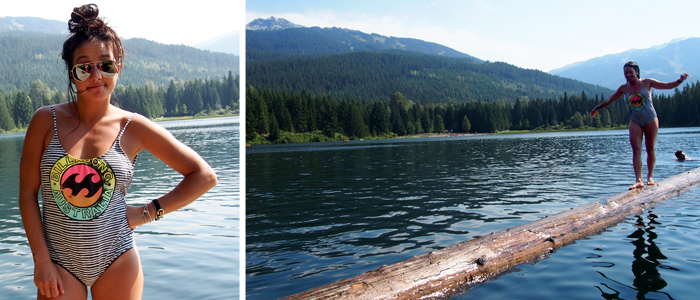 Having the option to bare it all on the historical nude dock only increases the love-and-light, freedom vibes but there are plenty of friendly zones, a great dog beach and even a concession with ice cream. Life is good, but as we found out today Lake Life is better.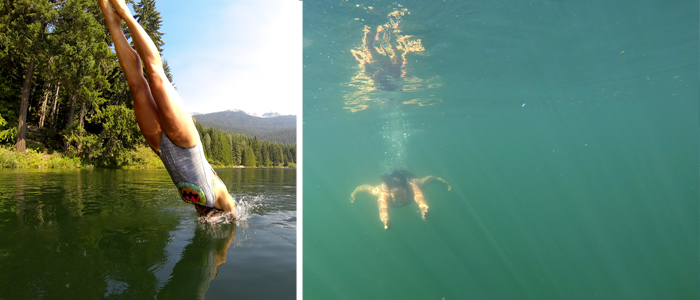 Map of Whistler's Lakes
Learn more about lake culture (in a mountain town) and everything else you need for a Whistler summer holiday at Whistler.com