The lights are lit, the music is playing – the holiday season is about to start in Whistler and we're ready to celebrate with our visitors from all over the world. Here's our Insider's guide to what's on in Whistler through Christmas and New Year's, highlighting some of the family-friendly, free and snow events on offer in resort (including where to find that elusive Santa).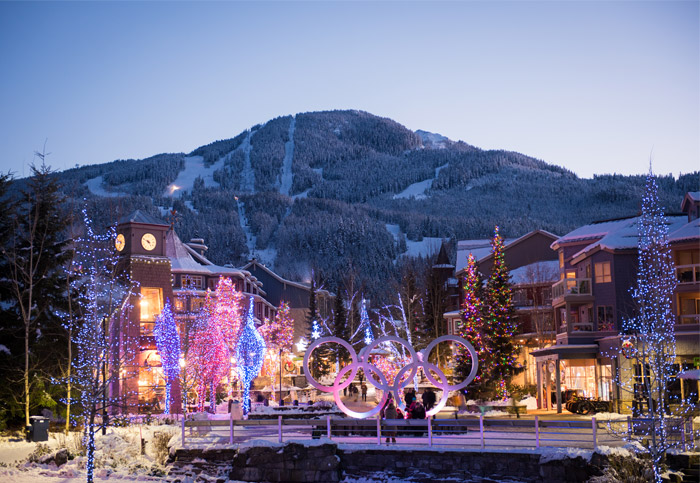 Daily Activities
Fun in the Snow
Every Day | Outside
The best way to enjoy is to get outdoors and go adventuring. Skiing and snowboarding are on with the mountains open every day of the holidays, and sightseeing on the PEAK 2 PEAK Gondola is a great way for non-skiers to get those mountain views. But there's plenty of other things to do, from mellow to the extreme. Snowshoeing, ziplining, sleigh rides, snowmobile tours, cross country skiing, bungee jumping….check out this a comprehensive list of things to do on a winter day for more ideas.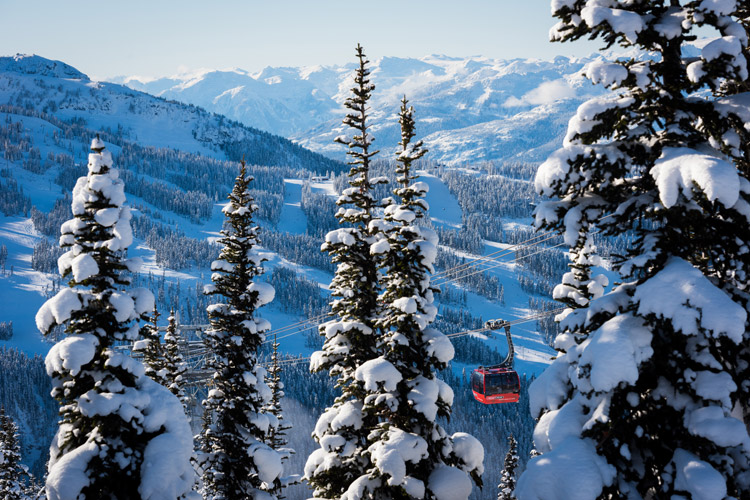 Ice Skating in Whistler Village
Starting December 9, 2017 | Whistler Olympic Plaza
Whistler's indoor/outdoor facility offers free public skating seven days a week, 11 AM to 1:30 PM, 2:30 PM to 5 PM and 6 PM to 8:30 PM with temporary closures to resurface the ice for your skating pleasure. Admission is free, skate and helmet rentals are $6 and push bars are available for beginners. Learn More.

Snow Zone
Whistler Olympic Plaza
Right next to the ice skating rink Whistler Olympic Plaza also boasts a huge play area full of snow. You can toboggan, make snowmen, check out the playground and warm up at the firepit or in the nearby coffee shops. Monday and Wednesday nights you can check out Family Après too.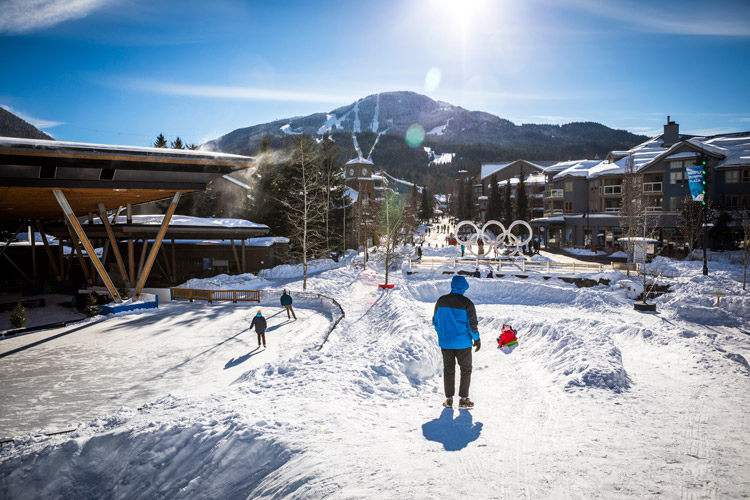 Whistler Blackcomb Tube Park
11 AM to 6 PM Monday to Friday (10AM start Weekends and Holidays) | Base II via Excalibur Gondola
The Tube Park is perched just above Whistler Village, a short gondola ride from Skier's Plaza. It's a multi-lane world of sliding on snow fun, under lights for sliding into the evenings. No lessons or equipment required, just dress in your warm outdoor gear, grab an inflatable tube and go! Buy tube park tickets online and if you are looking for something a little more extreme the winter bobsleigh and skeleton program at The Whistler Sliding Centre might be worth checking out.
The Whistler Holiday Experience
December 22 to January 4, 2018 (Closed December 25 and 31) | 10 AM to 6 PM  (opening at noon on January 1) | Whistler Conference Centre
A big indoor entertainment area for kids which also happens to be free. Warm up and spread out with a room full of bouncy castles, a mini putt course, a selection of table games, a lounge for a bite to eat and a warm drink, video games, and arts and crafts. It's like a holiday gift for parents looking to let the kids run around for a while. Santa will be by December 23 and 24 for photos, by donation.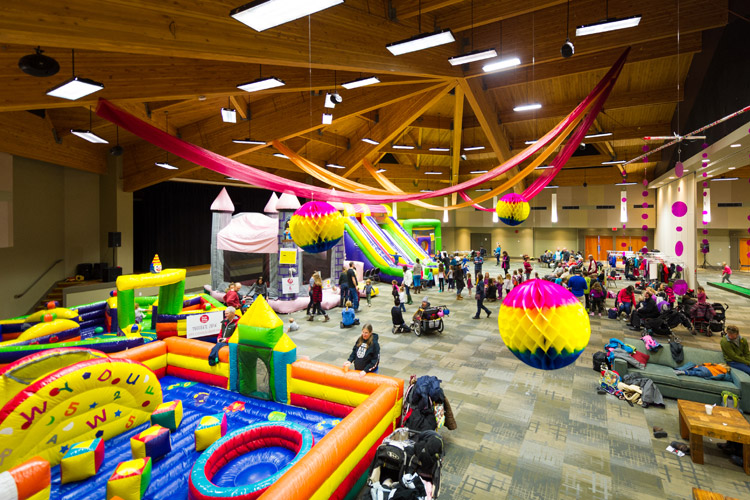 The Cabin by Hudson's Bay
December 18, 2017 to January 2, 2018 (Closed New Years Eve) | 4 PM to 9 PM (Closed New Year's Eve) | Four Seasons Resort Whistler
The Cabin is a pop-up après-ski and dining lounge with a Canadian twist – and it's family friendly. Think heated outdoor terrace, fire pit, cocktails and plates demanding to be shared with friends and family.
Après Anything
Every Day | Various Venues
Après-ski, après-shop or après-snowshoe? We think all days should be celebrated in Whistler and there are plenty of unique and cozy places to grab a drink so be sure to try a few different après spots through the holidays.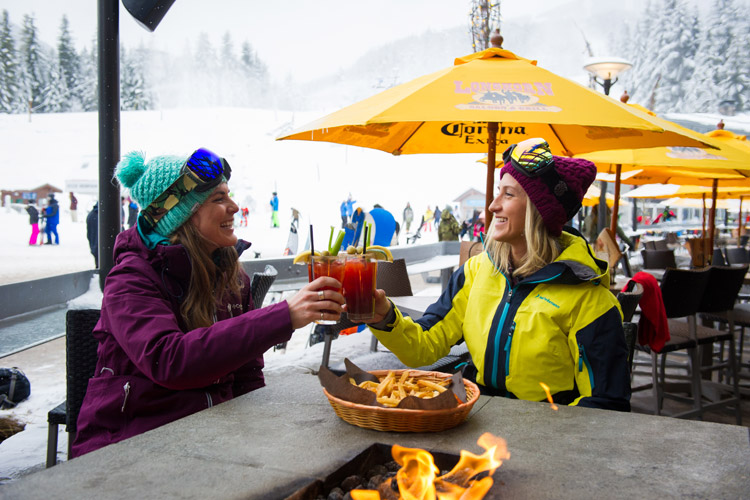 Holiday Light Viewing

Every Day | Throughout Whistler
The trees throughout the resort have been adorned with thousands and thousands of holiday lights (see photos from last year here). Take time out to wander the walkways and find your favourite tree – don't forget to check out the lights in the Upper Village and Creekside as well! A great way to stretch out the legs after skiing, and the perfect excuse to grab a nightcap before turning in.
Special Events Over Christmas and New Year's
This is just a selection – head over to our holiday page for a full list of festive events including details on church services and Chanukah celebrations.
Dress Like Santa Day
December 16, 2017 | 8:00 AM Upload | Fitzsimmons Express Chair, Whistler Village
A hilarious annual favourite. The first 100 people to show up at the GLC dressed like Santa or Mrs. Claus will get free lift tickets for the day. Clauses will participate in a group run under the chair before being set loose on the mountains to spread good cheer! There is a minimum dress code (red or black pants or a skirt for Mrs. Claus, a red jacket with white trim, a black belt, a beard for Santa, and a Santa/Mrs. Claus hat). The Insider has put together a handy post for explaining to your kid why there are 100+ Santas on the mountain.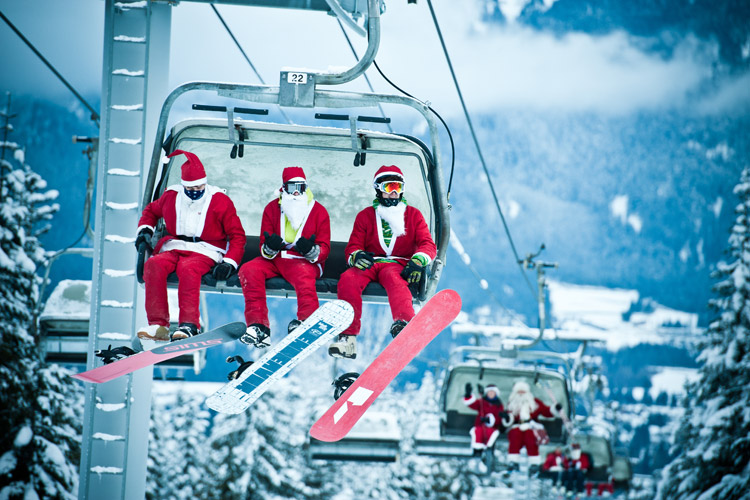 Holiday Saturday Crafternoons
December 16, 23 and 30 2017 | 3:00 to 4:30 | Whistler Public Library
A little bit of creativity for kids and parents. Come by the library to try a fun holiday craft, meet other families and of course peruse the bookshelves. The Library does memberships for visitors for just $10 if you want to take a few books to read during your stay.
Made in Whistler Artisan Market
Saturdays plus extra markets December 24, 26 and December 31, 2017 | 12:00 PM to 6:00 PM | The Westin Resort & Spa
Explore an indoor pop up market with local artisans plying their trade. A great spot for last minute gifts, holiday treats and stocking stuffers.
Tour and Craft – Holiday Dreamcatcher
December 23, 2017 | 2:00 to 4:00 PM | Squamish Lil'wat Cultural Centre | Reservations Required
Take a guided tour of Whistler's award winning Squamish Lil'wat Cultural Centre then learn how to create your very own dreamcatcher using methods shown to the Squamish and Lil'wat First Nations from their neighbors in the prairies and East Coast. Recommended for kids age 10 and up. Learn More.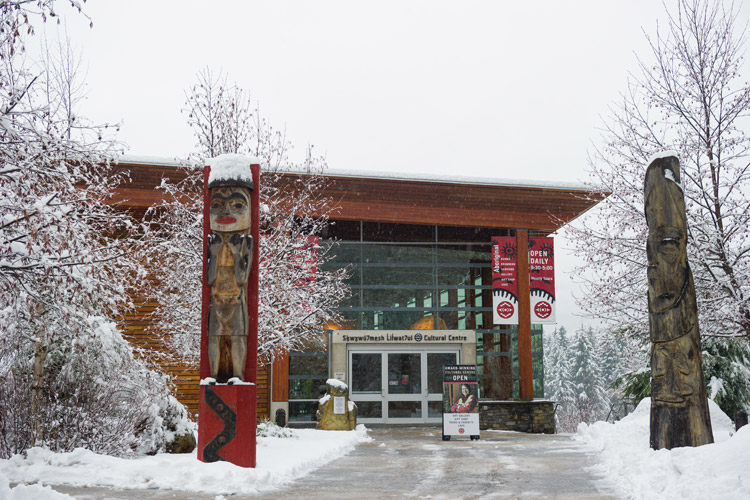 Christmas Eve Carol Service
December 24, 2017 | 6:30 to 7:30 PM | Westin Resort & Spa
One of many carol services held throughout town (more listed here), this is a long running community event hosted by the Whistler Children's Chorus and Whistler Singers, now in its 34th Year. Entry is by donation.
Fire & Ice Show
Sundays starting December 24 | 6:30 PM | Skier's Plaza, Base of Whistler Mountain
A Sunday spectacle. Top local skiers and snowboarders put on a big air show, accompanied by live DJs and fire dancers, a flaming hoop and a fireworks display. More info or check out this Insider blog for some Fire & Ice history.
Family Après at Whistler Olympic Plaza
Mondays and Wednesdays | 3:00 PM – 6:00 PM | Whistler Olympic Plaza
Family Après is free, outdoor winter fun for families. Activities vary with favourites including snowman building contests, tobogganing, roving characters, music and dancing, hula hoops, mini hockey, maple taffy, hot chocolate and more. Details can be found here.
New Year's in Whistler
Sending off the old year and welcoming the new is a great shared tradition and we love to kick up our heels in Whistler. Most of the village is given over to alcohol-free family celebrations but there's also a selection of glittering, grown-up parties where the champagne flows. The Resort Municipality of Whistler lays on free public transit from 6 PM so there's no need to drive.
Whistler Presents: New Year's Eve Celebrations 
December 31, 2017 | 6 PM to midnight | Whistler Village Stroll, Maury Young Arts Centre, Whistler Conference Centre
A family-friendly New Year's Eve celebration, with both indoor and outdoor events and activities taking place around the village. There's live music and performances, a youth dance, arts-and-crafts tables, and more. You can also try ice skating, and watch a special Fire & Ice Show at the base of the mountain with a midnight fireworks display (no tickets required for these). Kids two and under are free, tickets are $12.50 in advance, or $15 on December 31. For more information and to buy tickets online visit Whistler.com.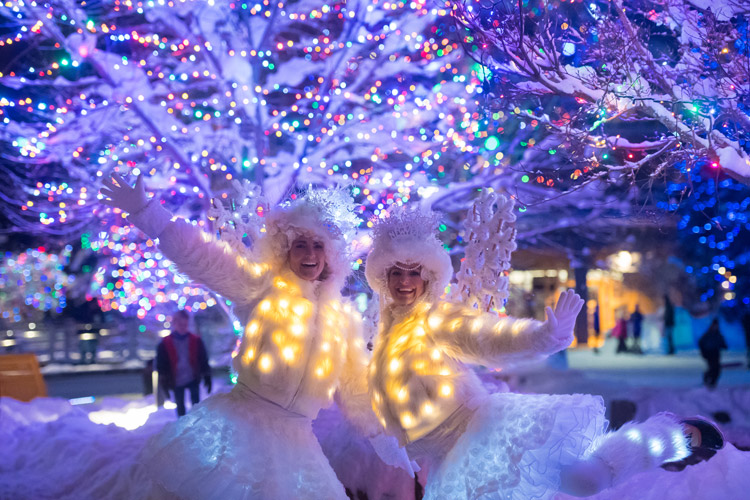 Parties, Club Nights and More

December 31, 2017 | All Night | Various Venues
Every pub, bar and club in Whistler will host a celebration on New Year's Eve. Check out the list of events here and get your tickets ahead of time to ensure you're out of the cold for the countdown.
New Year's Eve Fireworks and Fire & Ice Show
December 31, 2017 | 11:30 PM | Skier's Plaza
A special edition of the Fire & Ice show complete with the traditional fireworks display. No tickets are required for this event, just bundle up nice and warm and prepare to count in the New Year with everyone in Whistler.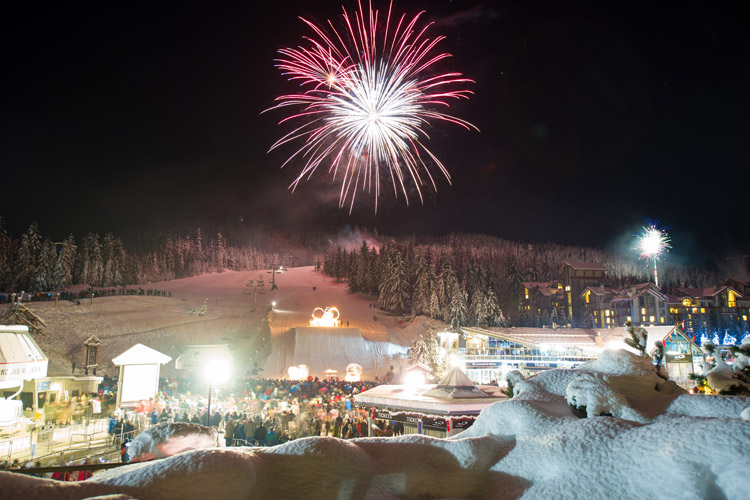 This is certainly not an exhaustive list of things happening in Whistler over the holidays – but it's a taste. For more information on holiday events, winter activities, skiing and more – visit Whistler.com