Bratz Biz is an annual, festive market that's happening on November 25 and 26 at The Westin Resort & Spa, with the key difference being that all the stall owners you'll meet will be under the age of 18. Started by two local mothers back in 2006, this market has been fuelling Whistler's entrepreneurial spirit and artistic passions for 17 years and is run entirely by volunteers.
Now under the guidance of Craig Lovell and Lee Schwartz, Bratz Biz continues to be a great opportunity for Whistler holiday shoppers, while also providing a venue for young people to sell crafts, share new ideas and learn the business side of marketing arts and crafts.
The Whistler Insider caught up with organizer Lee, along with a couple of young entrepreneurs to find out what it's like to take part in Bratz Biz, as well as getting a headstart on our festive shopping.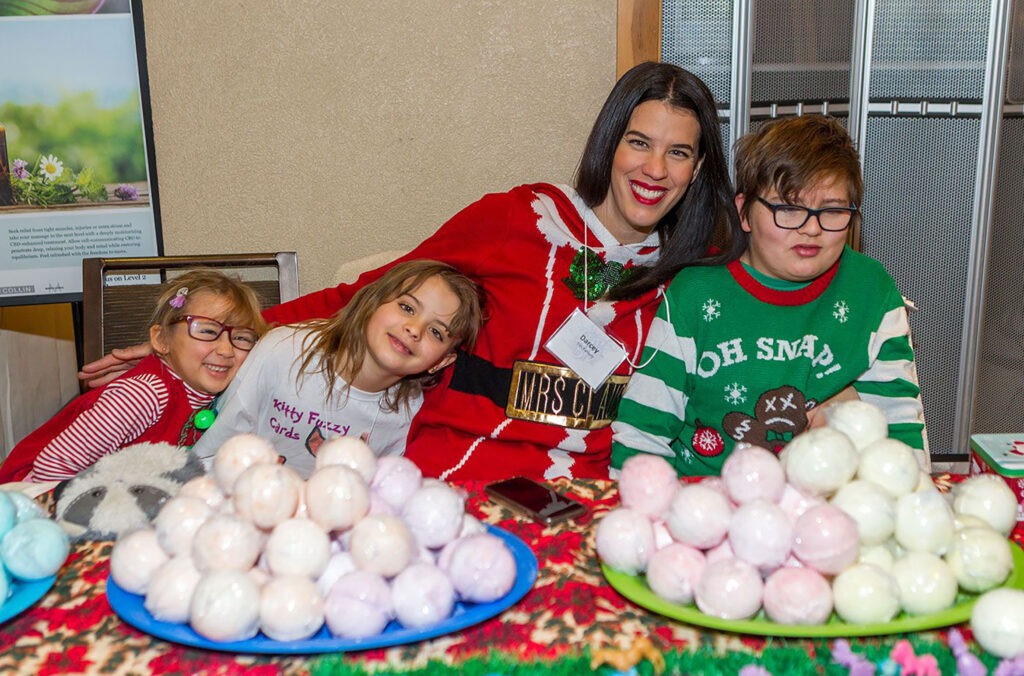 How old are the entrepreneurs?
They can be any age, we have no strict age rules. The youngest entrepreneurs we've had are six, with their parents providing a lot of support. Some older entrepreneurs are with us right up until they leave for university or college, they sometimes use it to raise funds for their next step.
Why and when did you get involved in Bratz Biz?
My two daughters have been involved since 2012. They started selling barnboards with coat hooks on them, but after a few years, they'd saturated the market so they switched to making organic peanut butter. They now sell at the Whistler Farmers' Market, Squamish Farmers' Market, and in the summer, in the BC interior where we have a family cabin.
My eldest is now at UBC, but she's coming back to help her sister with the market this November. They have a lot of fun together.
The most rewarding part of it all is seeing the market come together. I've watched new entrepreneurs who were shy at the start, get into their selling stride and sellout. It's amazing when they get it and start doing it all on their own.
A successful market is a very exciting place to be.
How do you help kids turn their ideas into businesses?
There's an application process, which is quite rigorous. Every applicant is guaranteed a spot to see the volunteer jury, who gather in my driveway in early summer.
Similar product types go to the same jurors, for example, food items will have a couple of key jurors. We've had some wonderful volunteer jurors like potter, Vincent Massey and artist, Heidi Mattsonn. We curate the market so that we don't have too many similar products, and this sometimes means an idea isn't accepted. This is the hardest part of the whole thing, but we're saying no to the product, not to the child and we encourage them to put forward a new project if they can.
We also do a pre-market workshop. Each year, we have around 30 kids, which is a lot of fun.  We try to mix it up and keep it fresh as there are a lot of repeat kids. At the workshop, we have stations where entrepreneurs can learn about money management, appropriate pricing, how to approach and talk to a customer, signage and display tactics, and practice making change.
We also talk to them about sustainability. We suggest paper packaging and one price sheet versus lots of printouts. Young people have grown up with these messages and are typically pretty good, it's heartwarming to see.
A lot of the time it's our older entrepreneurs or alumni mentoring and coaching the younger ones, which is incredible to witness.
Take a look at some of the 40+ vendors at this year's Bratz Biz. There's festive decor, sweet treats, candles, jewellery, toiletries, printed cards, and so much more.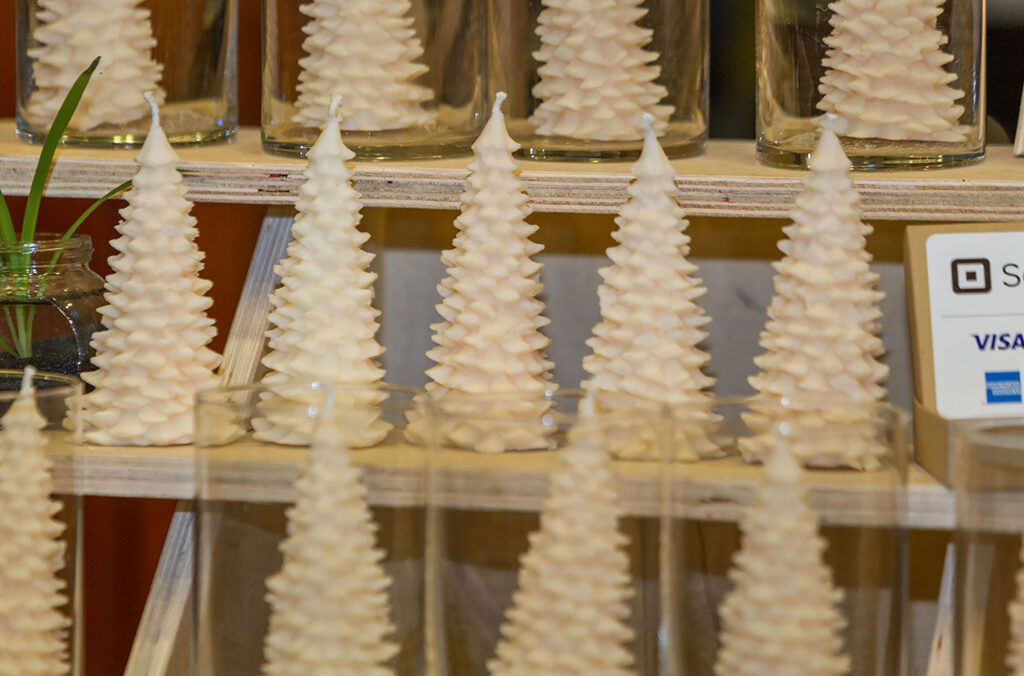 Stories From Whistler's Young Entrepreneurs
When asked if any young entrepreneur's stories came to mind, Lee told me about the story of Jillian Campbell, who took over an established market favourite, Spruce Grove Soy Candles just this year.
Jillian was already selling cookies at Bratz Biz when she was made aware that the founder of Spruce Grove Soy Candles, Brooke Romano, was looking for someone to take over. Her cookies hadn't been selling as well as in previous years, but the jump to candlemaking seemed quite daunting. However, Brooke went to see Jillian and became her mentor, walking her through the process of how to be a candlemaker.
Jillian went to Brooke's supplier in Burnaby and made some samples to take to the jury in June. Armed with Brooke's background knowledge she made it through.
"After I got the confirmation email that I got into Bratz Biz, I started making candles like crazy," wrote Jillian in an email to Lee. "It is, as Brooke had warned me, quite a challenging project as I can only make three every seven to 10 hours, and it makes quite a mess, too! Overall, this experience has been very informative for me. I hope Brooke is proud that I kept her business going and I am excited for when I can share her knowledge and mine with the next generation of makers."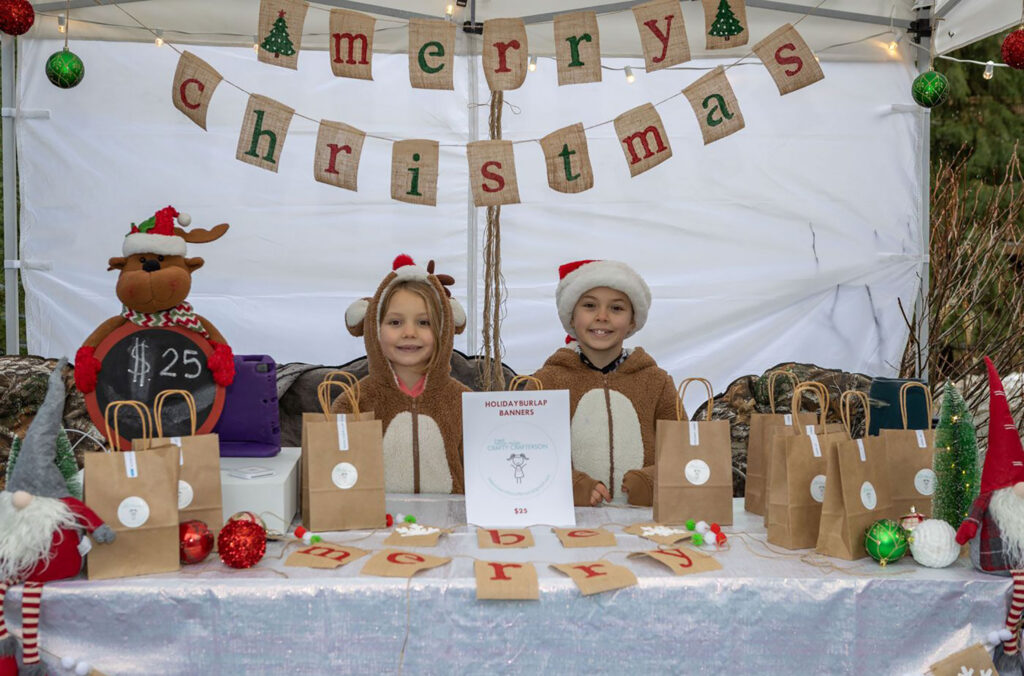 Lee also connected me with one of the younger entrepreneurs, Ayva Girvan (age 9) and her mom, Ashlie.
What made you want to be part of Bratz Biz?
It was my first-year last year. I love doing crafts and I thought it would be fun to try selling them.
What's your craft?
I make holiday banners, and new for this year, festive candy treats.
To make the banner I cut burlap into squares and then used a stencil to paint the letters. I then put the string through the top and used a needle to attach the pom poms. Each banner takes me about 20 minutes to make, and I have two designs, Merry Christmas and Let it Snow.
How did you decide how much to sell them for?
Figuring out the cost and price was the hardest part. We asked friends how much they'd pay for a banner and then went with the average, which was $25.
What did you like the most about taking part in Bratz Biz?
The selling experience and talking to customers.
What do you think you've learned?
I learned the techniques for my craft. Also, what profit is, how to price something, count cash and use Square (payment software).
Are you looking forward to doing it again? Anything you've adjusted or changed?
I had stock from last year, but I still started crafting earlier this year because I added treats. I wanted to make something for the kids, and I know kids like candy so I've made a snowman, sleigh and tree out of sweet treats. I think they're going to sell well!
I'm excited to sell again. At the end of Bratz Biz we get to trade your craft for someone else. Last year, I traded for earrings, cards and honey. It was great!
What do you do with the money?
Buy candy!
Over to mom, Ashlie.
What's it like being a parent of a young entrepreneur?
It's a lot. All positive, but a lot. Ayva started at age eight and needed a lot of support and we didn't realize how big it would be. She loves crafting but dealing with the planning, making and financials – that's a family affair for sure. We know it will get easier as she gets older and it is incredibly rewarding.
How is the Bratz Biz experience valuable to them?
It's invaluable. All the way from the idea and creativity, and how Ayva moved into treats this year, learning from last year and having her own ideas – it's incredible to see.
There's a lot of planning and prep involved, so you have to be dedicated. We broke it down into steps for her, which was critical. She's learning how to manage her time, talk to adults, budget and price. Sure, not 100% is sinking in, but a lot is going in for sure.
How can the Whistler community and visitors support them?
Come to Bratz Biz! Bring friends and share it with those you know. We're very lucky to have the support of the local community who have given us time, donations and a venue. Come and buy some crafts!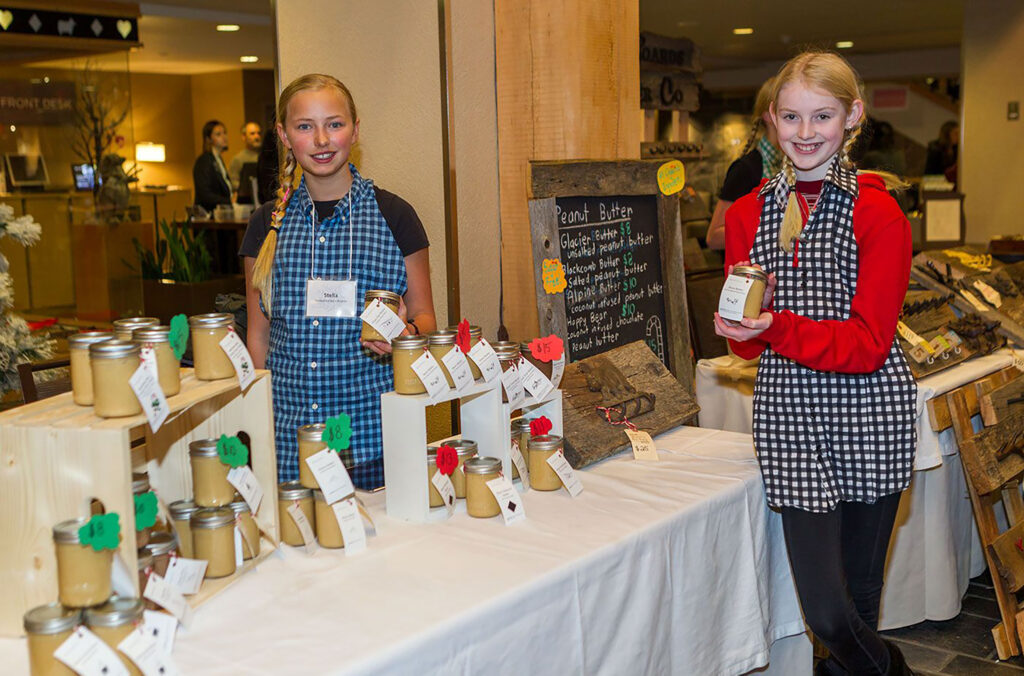 Lee also connected me with her serial-market-going daughter, Stella who had this to say when I asked her about the future and if she had any advice for those newbie entrepreneurs.
"As of right now I have no idea what I want to do with my future, but having my own business has given me the skills and confidence to know that I can go into almost anything I'd like," said Stella. "One piece of advice that I would give to entrepreneurs who are new to the market would be to get out there and give it a shot, you never know what people might love until you try!"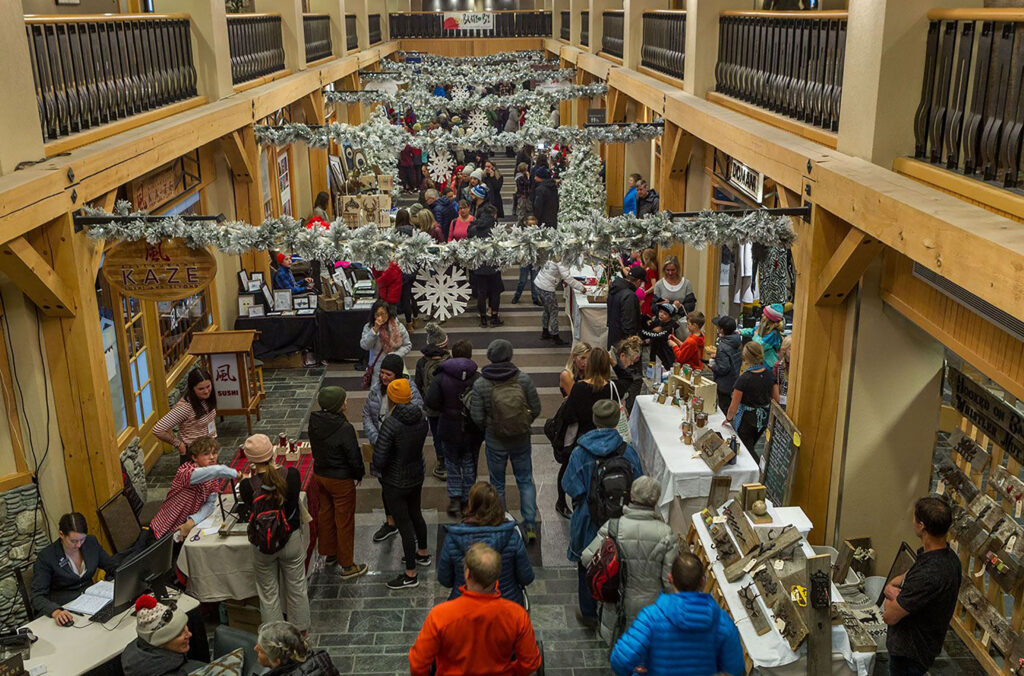 Bratz Biz is on November 25 and 26, on Level 2 (the store level) of The Westin Resort & Spa. Art Whistler's Whistler Holiday Market is on at the same time in the lower lobby level, so shoppers can head to both markets that weekend.