When the snow melts off Whistler's mountaintops a whole other world is revealed. High above the treeline, our alpine peaks await, vast and rugged, ready to be explored – hidden in plain sight.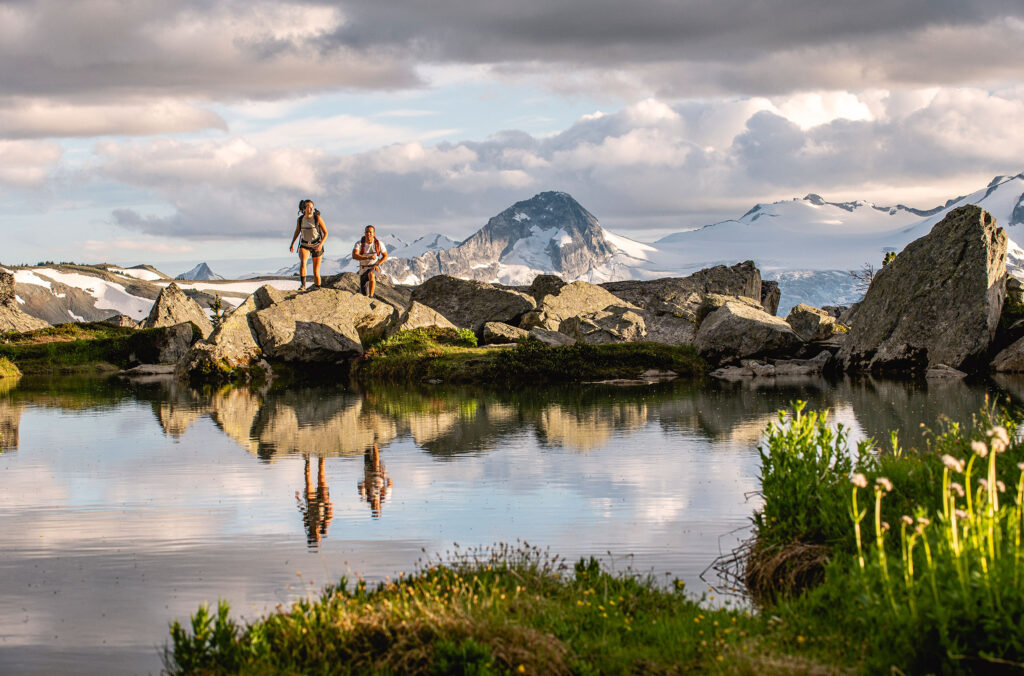 With so much to see and do in the village and valley, the high alpine can get overlooked amid all the summer fun. But when you take the time to explore Whistler Blackcomb's mountaintops, you find a change of pace, a place of expansiveness, solitude and simplicity, all just a quick gondola ride away. When you expand your itinerary to include the alpine you're rewarded with a range of summer activities for both the adventure-seeker and the sightseer.
Suspend your disbelief on a suspension bridge perched on a peak. Wander in wonder through towering snow walls. Journey through time exploring over 50 kilometres of hiking trails across a volcanic landscape dotted with ancient glaciers, turquoise lakes and wildflower-filled meadows.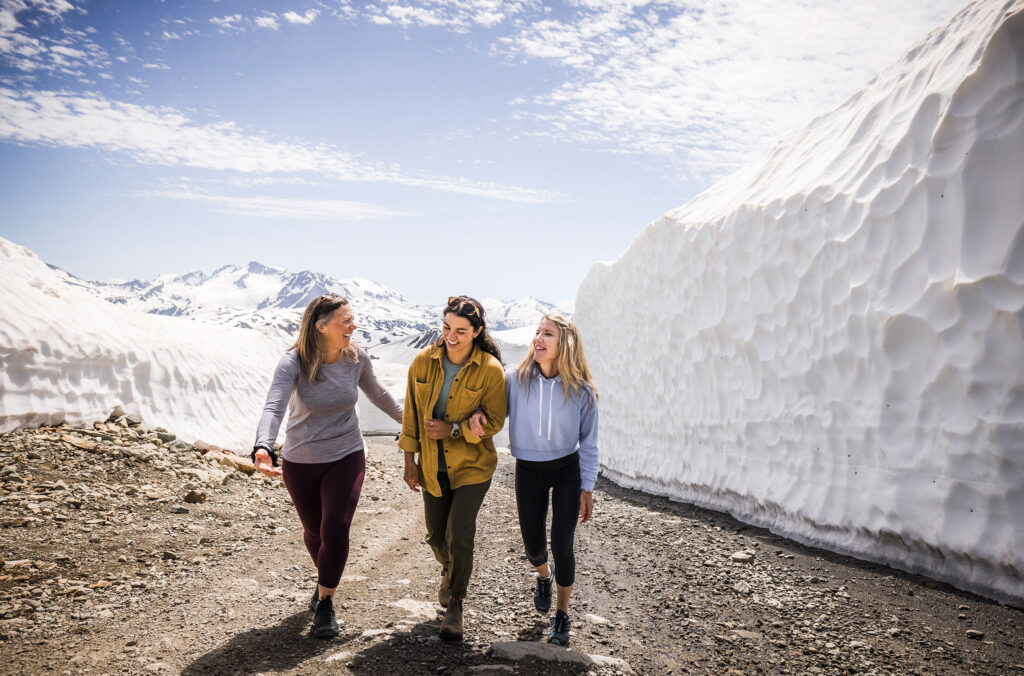 Looking to kick back? Take in the 360-degree views on the world record-breaking PEAK 2 PEAK Gondola and then treat yourself to a mountaintop dining experience before the ride back down to the village.
And that's just the tip of the alpine. With Whistler's vibrant village, rich local culture and abundance of activities around town, you'll want to give yourself plenty of time to take it in and get the full taste of summer. Adventure through the valley by bike, make a splash in our lakes and rivers and hike through ancient forests.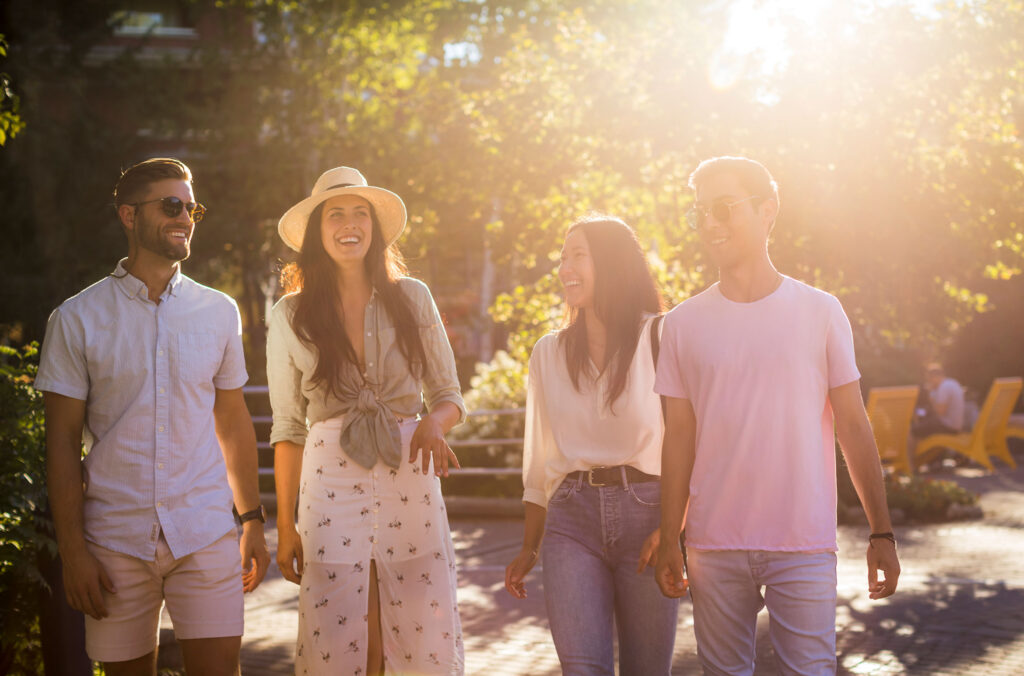 Visit Midweek
Weekends and holidays are busy, especially at Whistler's lakes and parks, so come midweek if you can, extend your weekends and consider staying for longer. Not only will the added time mean you can dig in and explore at a more relaxed pace, but it also means more choice and more deals (FYI – rates decrease the longer you stay and there are added perks like free $100/ $200 Adventure Vouchers).
Before You Arrive: Book, Book, Book
We advise organizing your accommodation in advance as well as making dinner reservations and booking activities. Popular tour times booked out last summer, as did the restaurants (especially if they had a sunny patio).

We have a dining guide and interactive map to help you make some food plans on our dedicated

dining page

. We want you to have the best time, not a stressed time and most places have flexible cancellation policies, so if your plans do change then they're easy to adjust.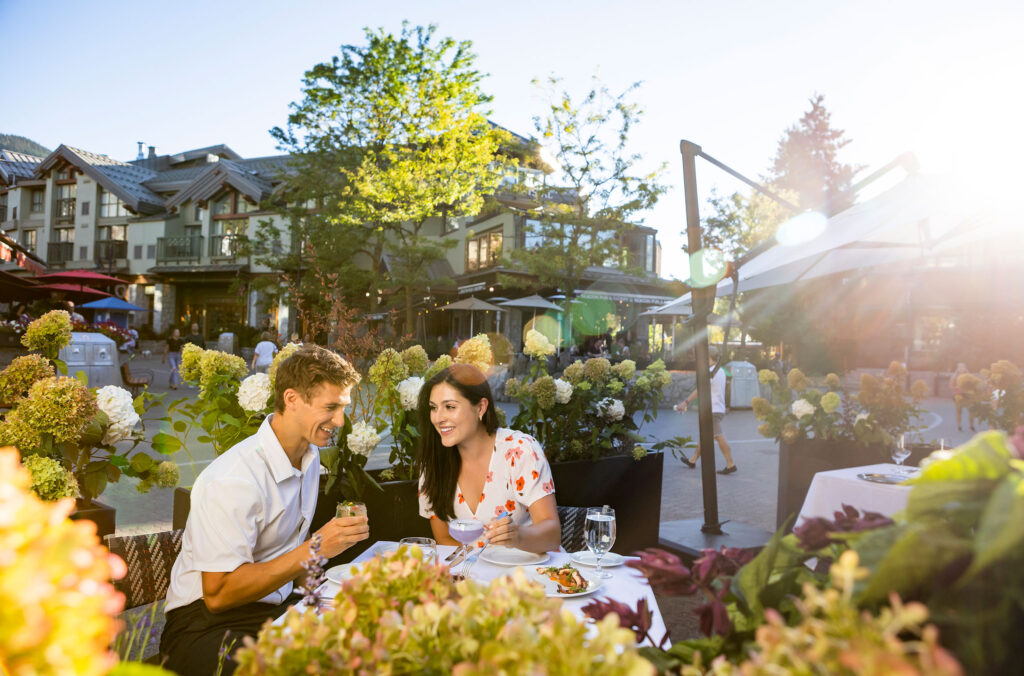 While we're talking about activities, it's worth considering

a guided tour

like bear viewing, hiking, biking, or canoeing – local experts know hidden spots and trails, and manage the logistics so you don't have to. There's been so much to keep in mind over the past year that it's a relief to hand the decision-making over to someone else for the day. Bike rentals (for the bike park and Valley Trail) are also very popular in the summer, so if you can, consider making a booking in advance. 
Although tickets for the PEAK 2 PEAK gondola never sell out, it can't help to get them early so all you need to do is pick them up when you get here. You can book them via Whistler.com or by calling 1-800-944-7853. In resort, you can grab PEAK 2 PEAK Gondola tickets from the Whistler Visitor Centre or Whistler Blackcomb Guest Relations. For more on Whistler Blackcomb operations take a look at, Know Before You Go: Whistler Blackcomb Sightseeing, Biking and Hiking.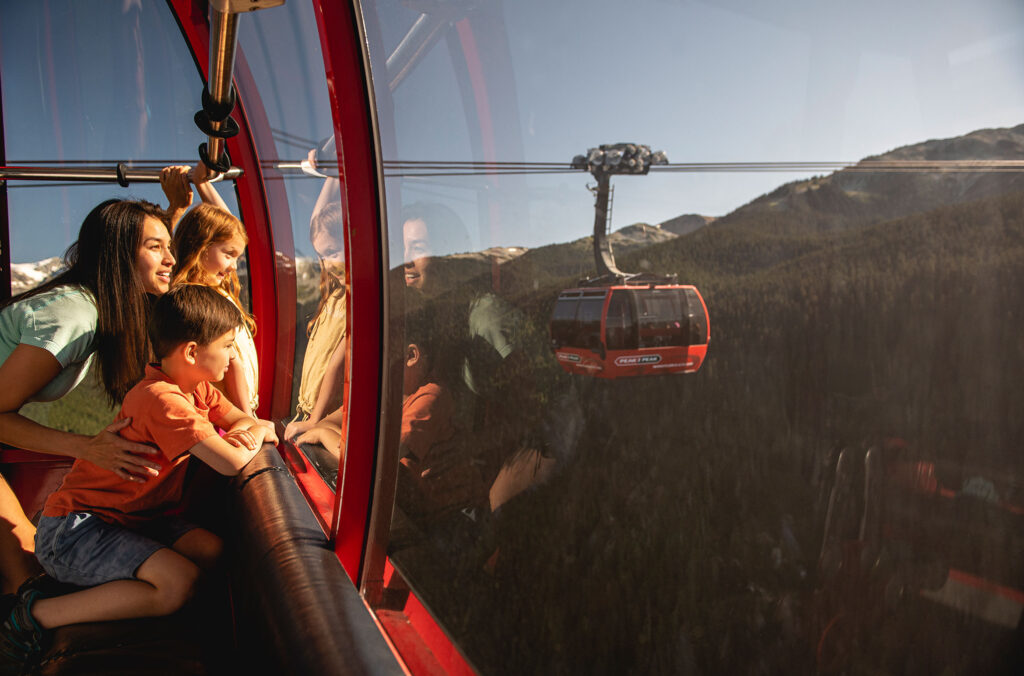 If you're planning on doing some hiking in and around Whistler and you're heading into a

BC Park

(like Garibaldi Provincial Park), make sure you check

BCparks.ca

for information on the free day-use passes (vehicle and trail), which are required during peak hours, as well as any advisories or closures. Before you go, make sure to

review the

BC Parks Responsible Recreation Guide

to brush up on how to recreate safely and respectfully this summer.

Whistler Alert is the official emergency notification system used by the RMOW to communicate with residents and visitors during emergencies via text message, phone and email. We encourage you to sign up for it while you're here (just in case). When you register, you will be asked to provide your contact number and the date you plan to leave Whistler so that you don't receive alerts when you're back home.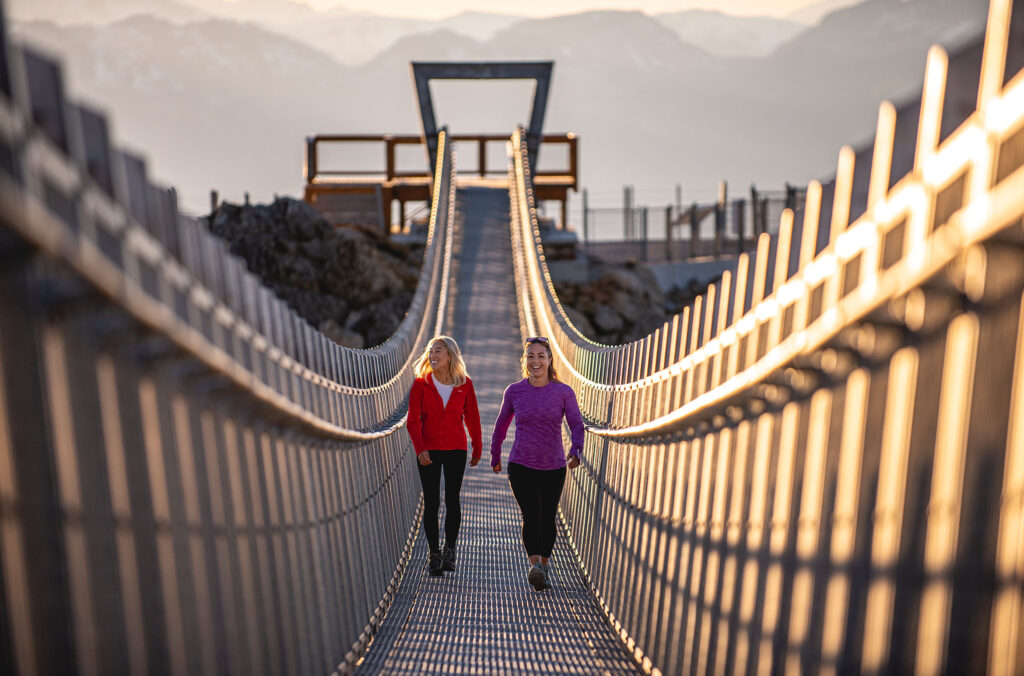 When You Arrive
Check into your accommodation and relax. You're in Whistler now.

Park and play! Get rid of the car – you don't need it. Whistler has a 46-kilometre

Valley Trail

system that weaves in and out of parks, lakes and neighbourhoods. We suggest

renting a bike

and using it to explore new places this summer. Have you ever been down to

Creekside Village

or

Function Junction

? You could even make it an e-bike for even more exploring power; just make sure you take a quick read of the

trail etiquette

before heading out.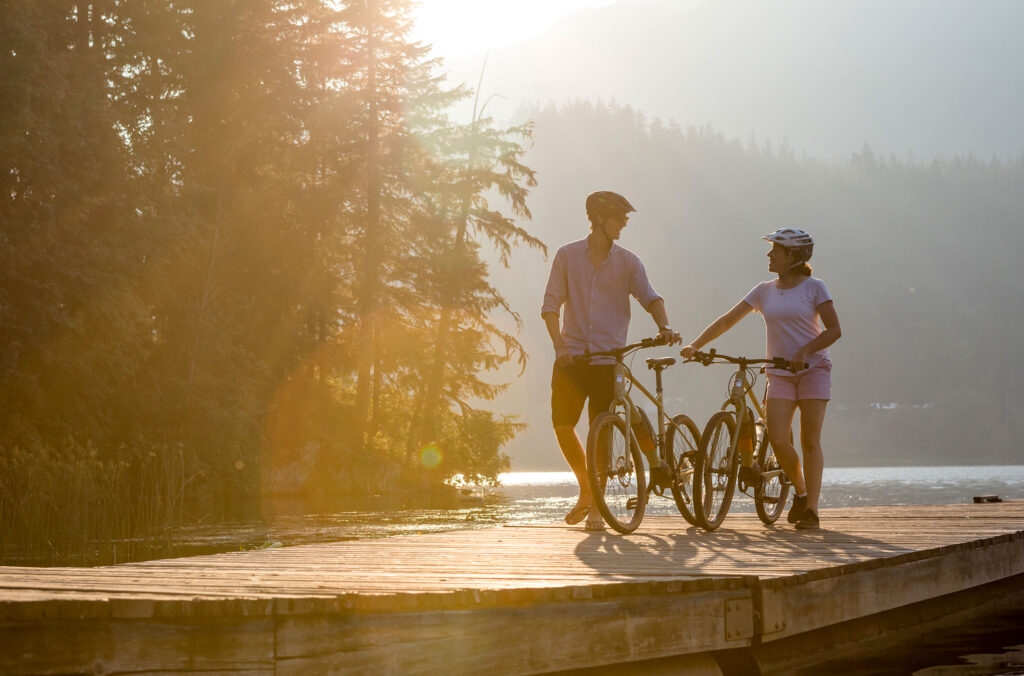 If you do have questions while you're out and about, a quick and easy way to get an answer is to text

Ask Whistler

. You can also connect via WhatsApp and use the free Whistler WiFi (currently available at Whistler Olympic Plaza, Whistler Town Plaza, Whistler Village Common, Village Square and the area near the Whistler Visitors Centre and new bus shelter).
During Your Visit
Make sure you pack your patience, Whistler's businesses can't wait to serve you but are impacted by the current labour shortage. Please be kind to the people serving your food, checking you in and taking you out on a tour; we're still in this together.

Knowing that

Whistler's parks and lakes

can get busy, make sure you've got a Plan B up your sleeve. Think about visiting at off-peak times like first thing in the morning and in the evening (sunset picnic anyone?) and make sure you pack out what you pack in. Read more in, Know Before You Go: Whistler's Lakes and Parks.
After 30 years as one of Whistler's most popular destination parks, a refresh of Rainbow Park is underway for 2023. The park will be closed from June 5, 2023, until June 2024. The Province of British Columbia is investing Resort Municipality Initiative funds to upgrade the space for a wider variety of needs, activities and people. The park will be closed to the public for safety while it is an active construction zone, including the main beach, lawn, parking lots and the Valley Trail section running through the park. Learn more at whistler.ca.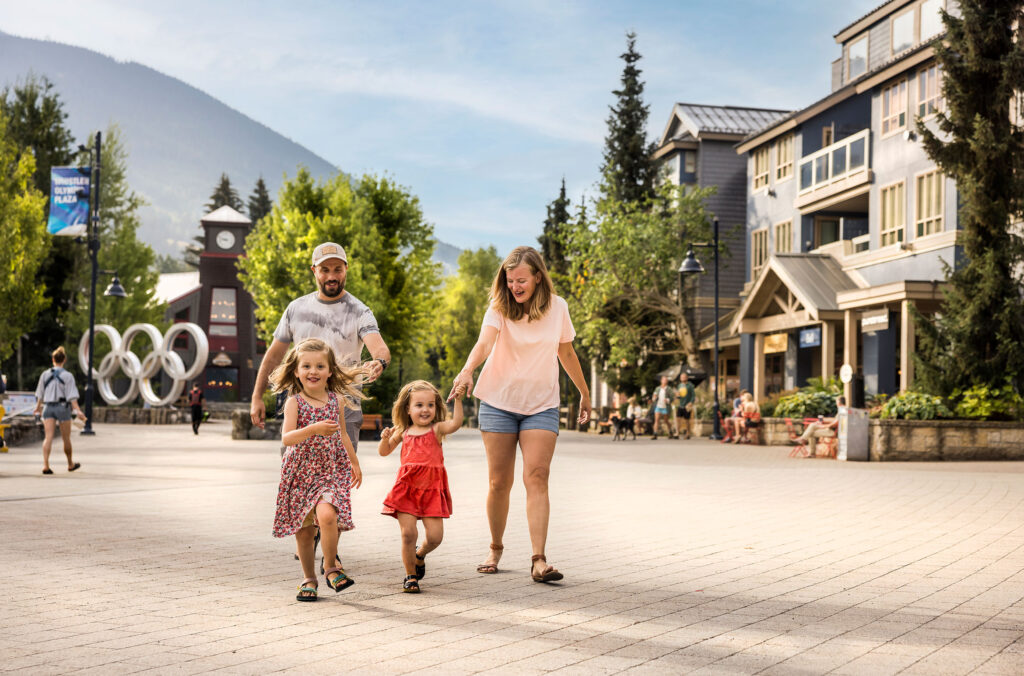 Check out the free Go Whistler Tours app, which features curated tours that guide you to unique experiences and locations throughout Whistler, from art galleries to nature walks.

If you're a regular to Whistler, consider doing a hike or visiting a lake that you've not been to before (note that Whistler's alpine network is typically covered until mid-July). We've got a plethora of information on

hikes in Whistler

for you to check out; as always

AdventureSmart

and follow the Three Ts for safe outdoor exploration (trip planning, training and taking the essentials).

Wildfires are a very real threat to Whistler in the summer when the weather gets hot and dry. Whistler's fire danger rating gets updated daily by the BC Wildfire Service and when it reaches High or Extreme open fires of any kind are banned. That means no campfires, no tiki torches, no fireworks, etc. Do not throw cigarette butts (of any kind) onto trails, into forested areas, or out of car windows. If you see a fire call 911.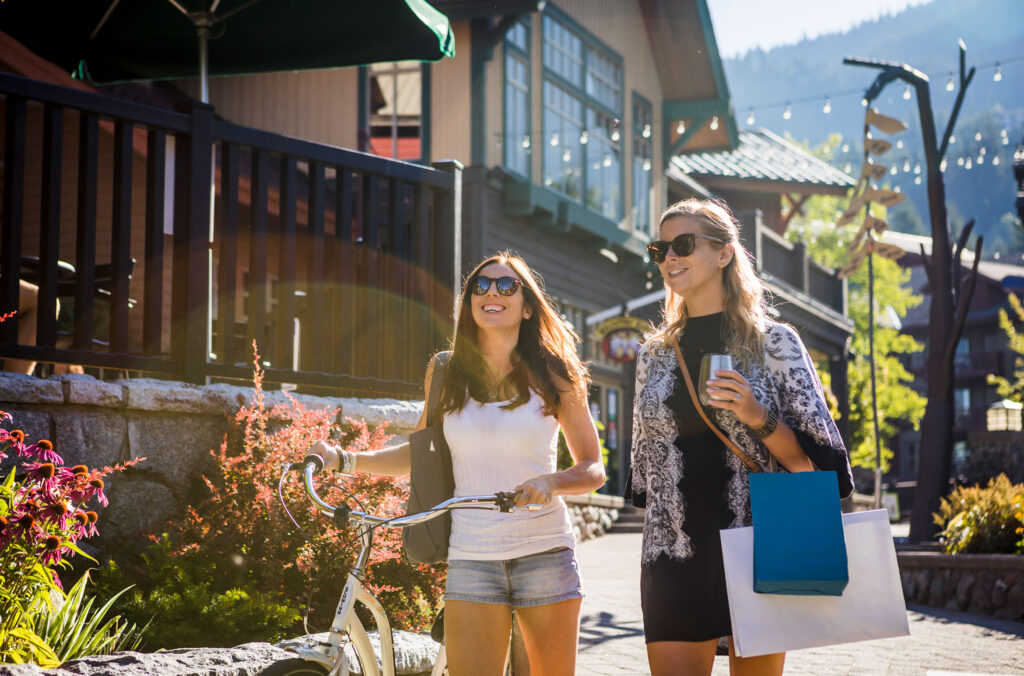 If you need supplies for while you're here, maybe a new pair of trail runners, more buckets and spades for the kids, drool-worthy treats for the picnic – buy them locally. Not only does this

support local business

, but gives you a chance to connect with people who live here and might have a tip or two they're willing to share with a savvy traveller.

Keep an eye on our events calendar to see what's on this summer as events are coming back including the Summer Concert Series at Whistler Olympic Plaza, Crankworx and GranFondo.

Help Whistler with its

environmental goals

by drinking alpine fresh tap water versus bottled, avoiding single-use plastic, choosing active modes of transportation and using the compost and recycling bins in the Village and at the parks. Remember that Whistler is bear country, so please dispose of your waste responsibly and read up on how to be bear-aware. If a bin is full please take your waste back to your accommodation to dispose of, let's keep wildlife wild.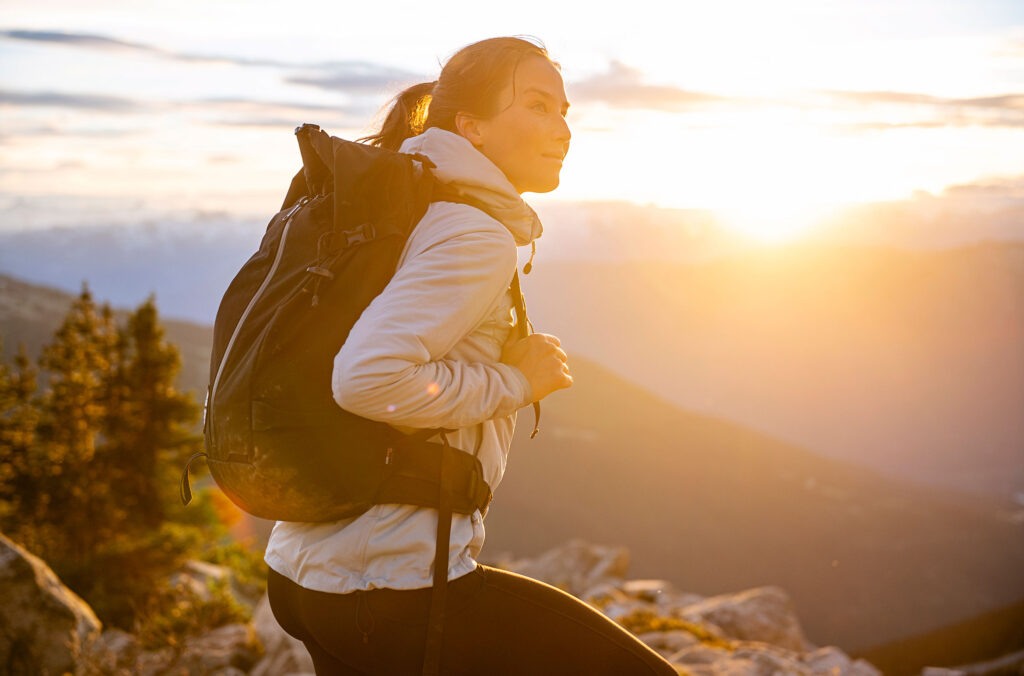 Extend your itinerary, expand your expectations and maximize the midweek for the fullest Whistler experience this summer.
Take a read of our other Know Before You Go posts for this summer on Whistler Blackcomb Sightseeing, Biking and Hiking, and Whistler's Lakes and Parks.