It's just another manic Monday (Woah, woah)
I wish it was Sunday (Woah, woah)
'Cause that's my fun day (Woah, woah, woah, woah)
My I don't have to run day (Woah, woah)
It's just another manic Monday. The Bangles – Manic Monday.
Mondays don't have to be manic, instead, they can be full of high fives and helmet heads, goosebumps and gut drops, lake dips and après sips. With just a little tweak to your week, you could really make the most of your time in Whistler this summer by visiting midweek.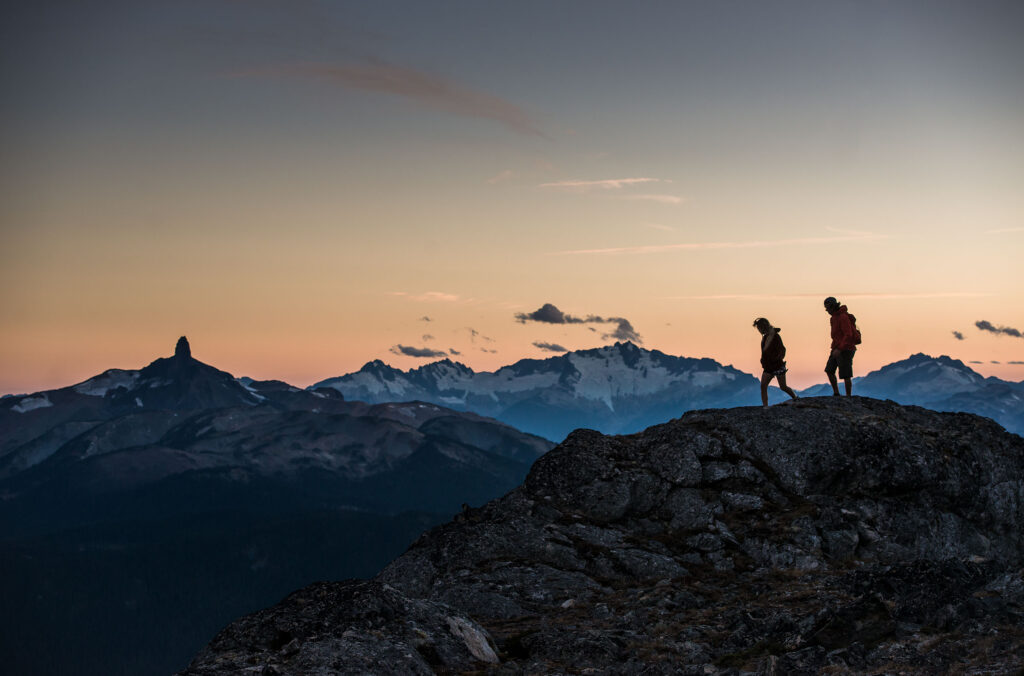 1. More Freedom
Whistler can get busy on the weekends, so to beat the crowds our suggestion is to leverage the more chilled-out midweek. Whistler's trails, lakes and parks are less congested, the lineup for the Whistler Bike Park isn't so long (neither is the one at Cow's ice cream shop), and you might just find yourself riding solo on the world-record-breaking PEAK 2 PEAK gondola.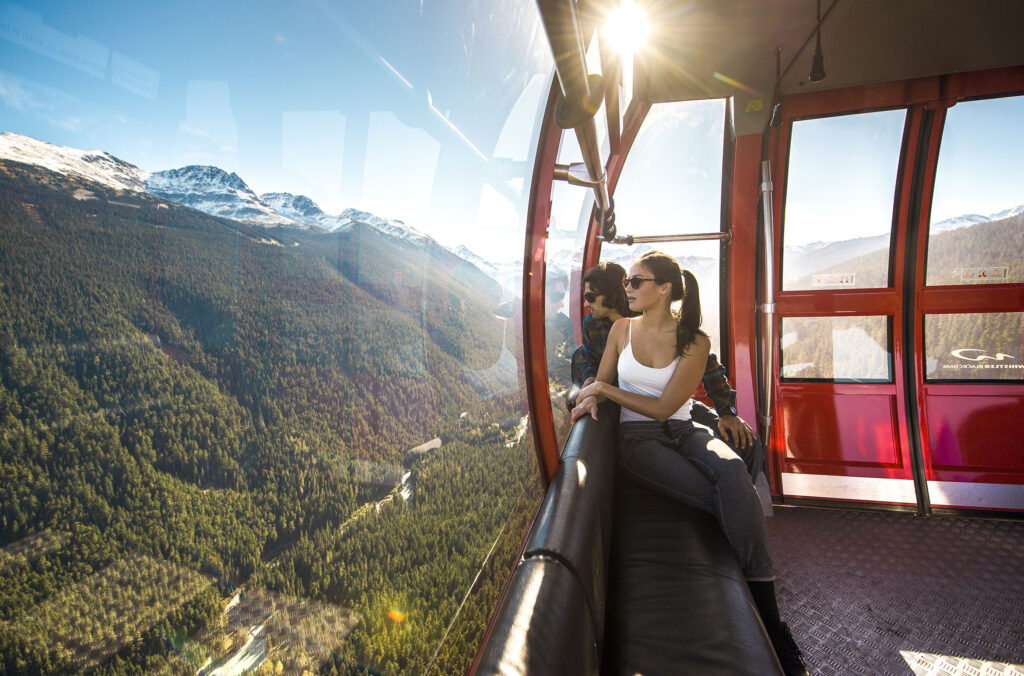 The mountains are all about wide-open spaces and the freedom to explore, and by coming midweek you can breathe that all in with more space to relax and adventure. Grab your hiking boots, bike shorts and wetsuit and we'll see you out on Whistler's extensive trail system or paddling its lakes this summer.
2. More Dining Experiences
Whistler's popular dining spots often book out weeks in advance over the summer, but you might have more options midweek. Making reservations is always a good idea, especially at the popular times between 5 and 8 PM. By coming midweek you're helping local businesses find an even keel, and there's more time for meaningful connections when it's not so rushed. There might also be more spaces on those sunny, Whistler patios where you can celebrate a day well spent in the mountains.
Be aware that across the hospitality sector we're working to recover from the COVID-19 pandemic and are dealing with a challenging labour market. Many businesses are short-staffed, but they are excited to welcome you this summer and will be doing their best to make sure you have a great time.
INSIDER TIP: Use our dining page as a planning tool to help you make some selections for your upcoming trip. The dining guide displays the opening times for Whistler's restaurants and when in resort, there's an interactive map to help you navigate and find more options while you're out and about.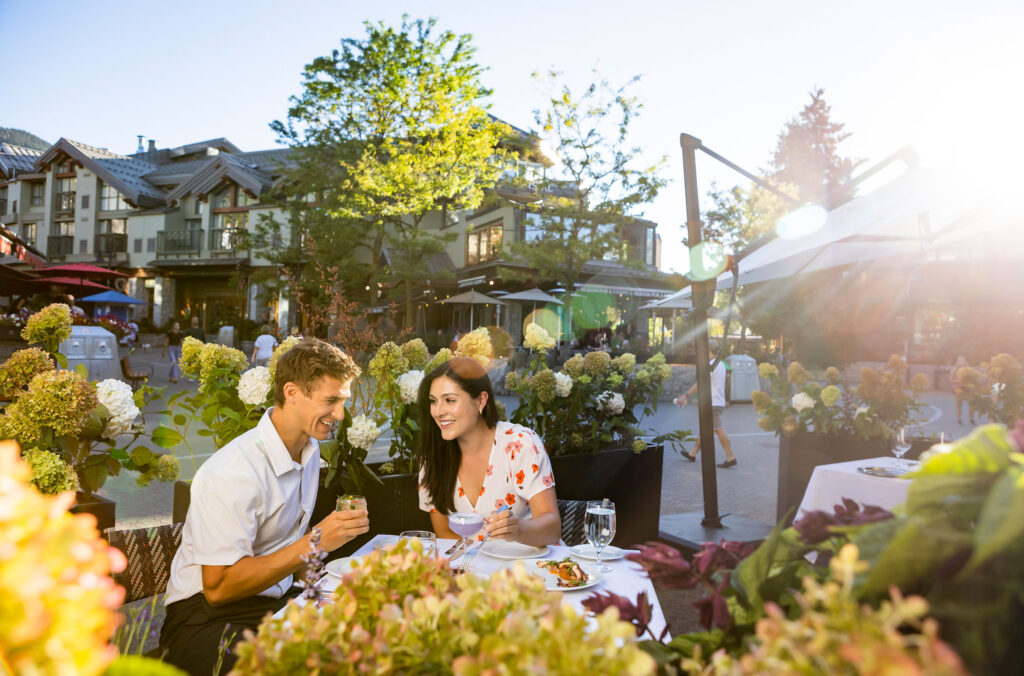 3. More Activity Adventures
Whistler has a wide variety of activities, including some bucket-list-worthy experiences like the longest zipline in North America, class 4 whitewater rafting and off-road bear viewing. During the summer months, some of the popular tour times book out way in advance, so again, the midweek gives you more freedom and flexibility if you're looking to get in a few adventures while you're here in the mountains.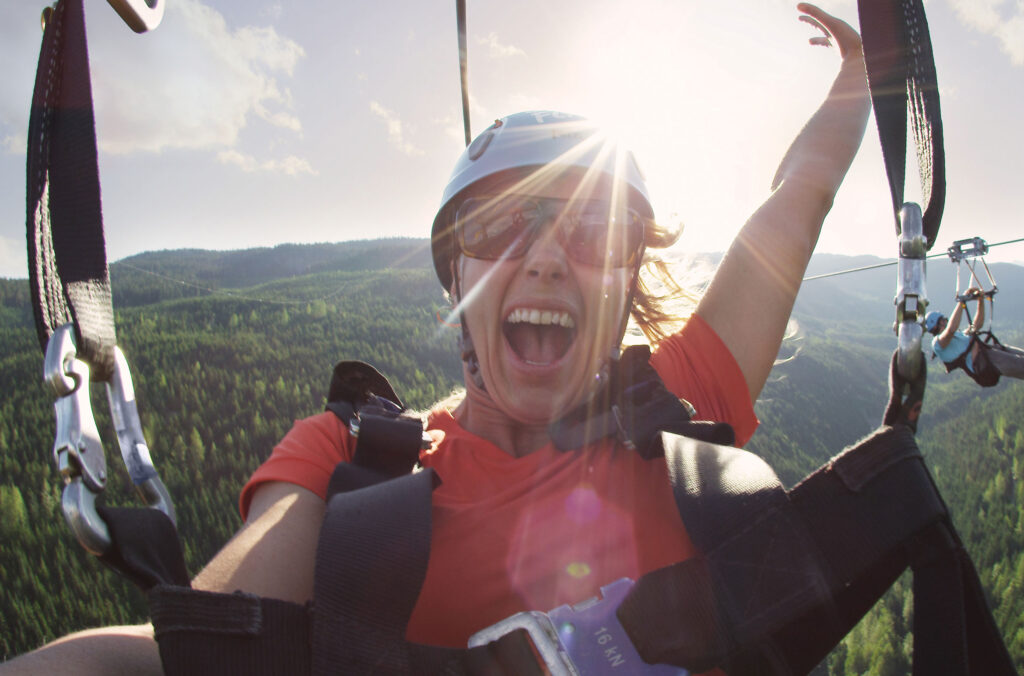 Midweek is also a great time to get on the greens. Whistler has four championship golf courses to choose from and you'll also have more tee time choices if you're swinging midweek.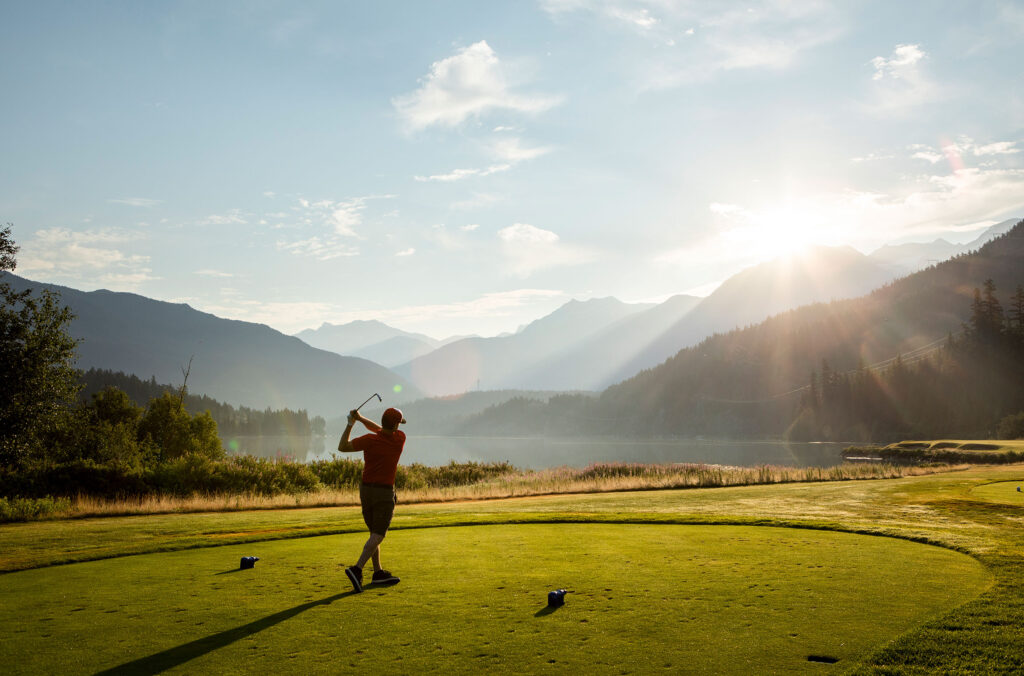 4. More Value
Accommodation rates are lower midweek and you might also find deals on dining and activities too. The longer you stay the less you pay, with discounts or added incentives for stays of four nights or more. With midweek bookings there's more chance of you getting the accommodation you want, the room with the best view, location, or pool / hot tub set up.
5. More Positive Impact
Whistler is a resort built on the fun we can have in nature. By shifting to a midweek visit you can help balance resource use and impact on the local environment and infrastructure. Unbalanced visitor volumes can lead to the degradation of sensitive natural and public spaces. You can help Whistler achieve balanced tourism and be a responsible, conscious traveller by coming midweek when it's typically quieter, which gives you more space, freedom and that slice of that mountain serenity you're after this summer.
No one likes being stuck in traffic, so opt for travel times that avoid the busy Friday and Sunday highway rush, and if possible come via shuttle – you don't need a car in Whistler, so why pay to park it? Whistler has an active transport strategy that encourages locals and visitors to travel under their own steam (biking and walking). The Resort Municipality of Whistler adds complimentary shuttle services and bike valets in the summer, which makes it even easier to stay self-powered with the same freedom to explore.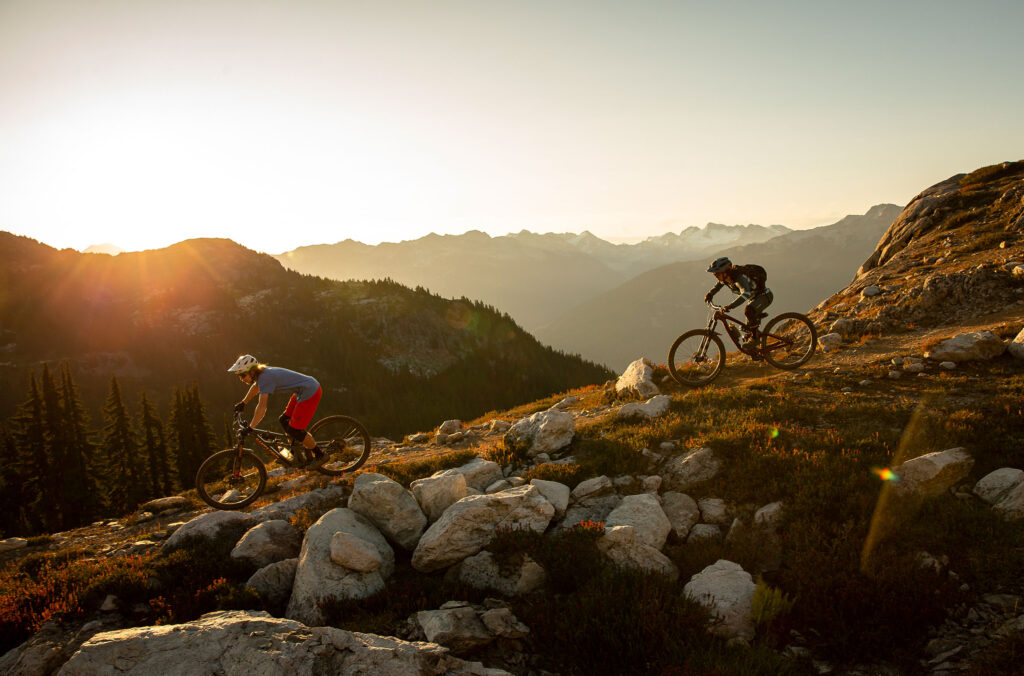 When we slow the pace a touch and take the time to think about responsible travel we can make some small changes that build to positive change. Read more about making a positive impact while you travel in 5 Simple Responsible Travel Tips for Whistler and How to Be Environmentally Friendly When You Visit Whistler.
Shift your week, take some time for yourself, work remotely and enjoy a quieter time in Whistler. Make the most of the midweek in the mountains, and may your Mondays be filled with altitude gain and attitude adjustments, ohms and ahhs this summer!