Editor's Note: This post was originally written in 2016, and has been updated with new and exciting things available in 2023.
The summer solstice is around the corner, so we're officially at the furthest away from winter we can possibly get but that doesn't mean the chairlifts have stopped in Whistler. Whistler Blackcomb's high alpine is packed full of adventure, all you have to do is come up the mountain!
Hiking, biking, sightseeing and dining are just a few things you can do on Whistler and Blackcomb mountains in summer, all accessible by a gondola ride depending on which activity you're doing.
There's so much more to do up above the treeline – here's a guide to all the things to see and do in the Whistler alpine this summer.
INSIDER TIP:
For information on what's happening on Whistler Blackcomb this summer, take a read of our
Know Before You Go guide
, which is packed full of helpful information.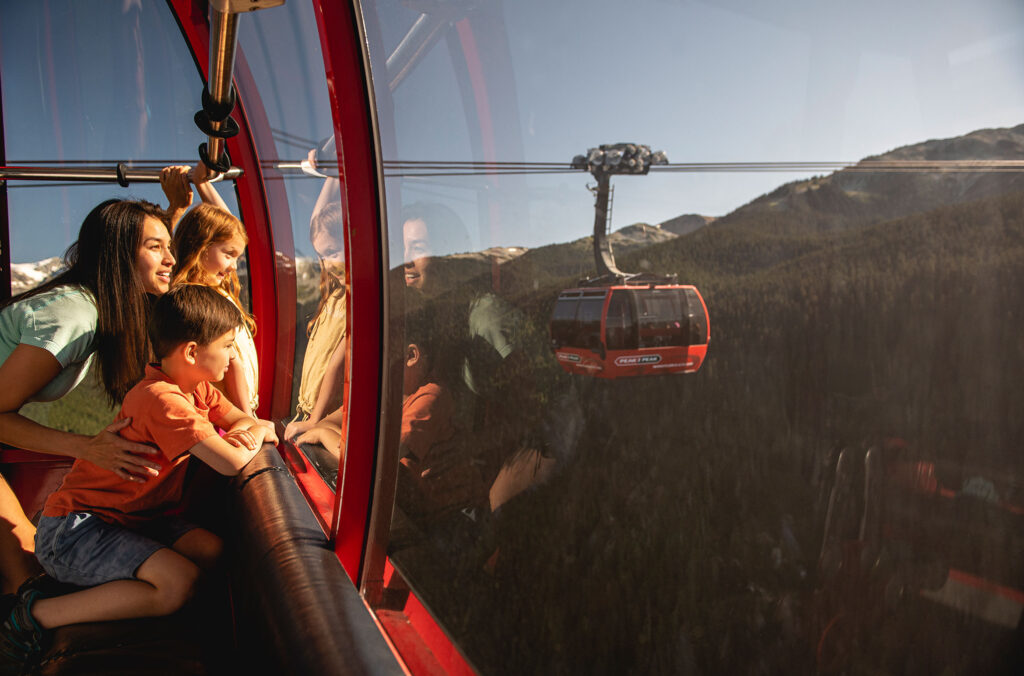 1. Ride the PEAK 2 PEAK Gondola
It's big, it's red, and it holds some serious records in the gondola world. A ride on the PEAK 2 PEAK Gondola is one of Whistler's must-do experiences, opening up both Whistler and Blackcomb mountains for exploration in a single day.
Take the advice in our PEAK 2 PEAK Sightseeing Guide and be sure to leave plenty of time to sightsee and check out the viewing gallery in the terminal to learn more about the engineering behind the ride.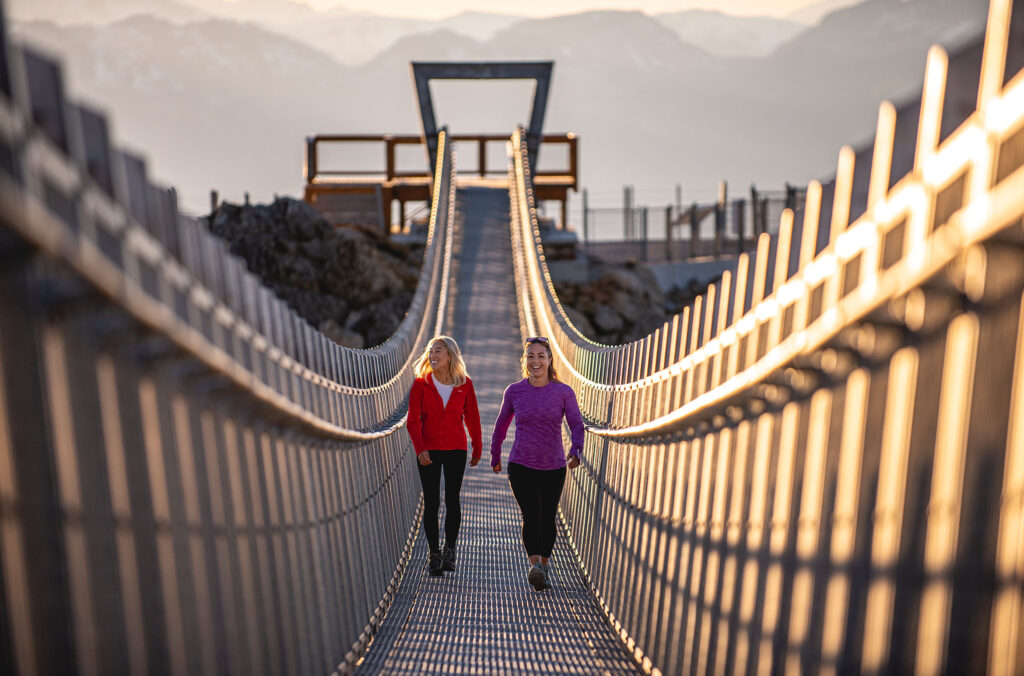 2. Walk the Whistler Peak Suspension Bridge
You can find the Whistler Peak Suspension Bridge, or Cloudraker Skybridge, just off the top of Peak Chair. Walk out and over for incredible views of the valley below from the Raven's Eye at one end. It's thrilling, and not for the faint-hearted – take a look at the suspension bridge here.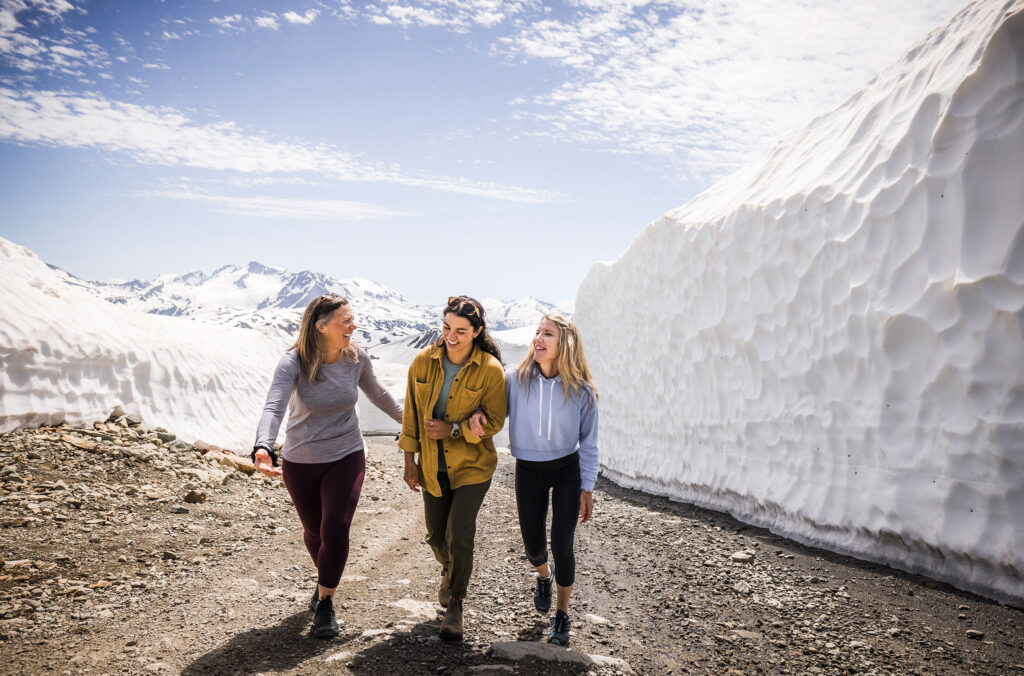 3. Stroll Between the Snow Walls
In early summer (mid-June) you can walk to Whistler Peak between snow walls left over from the previous winter. But they won't last. Check out our Insider's guide to the snow walls for more info.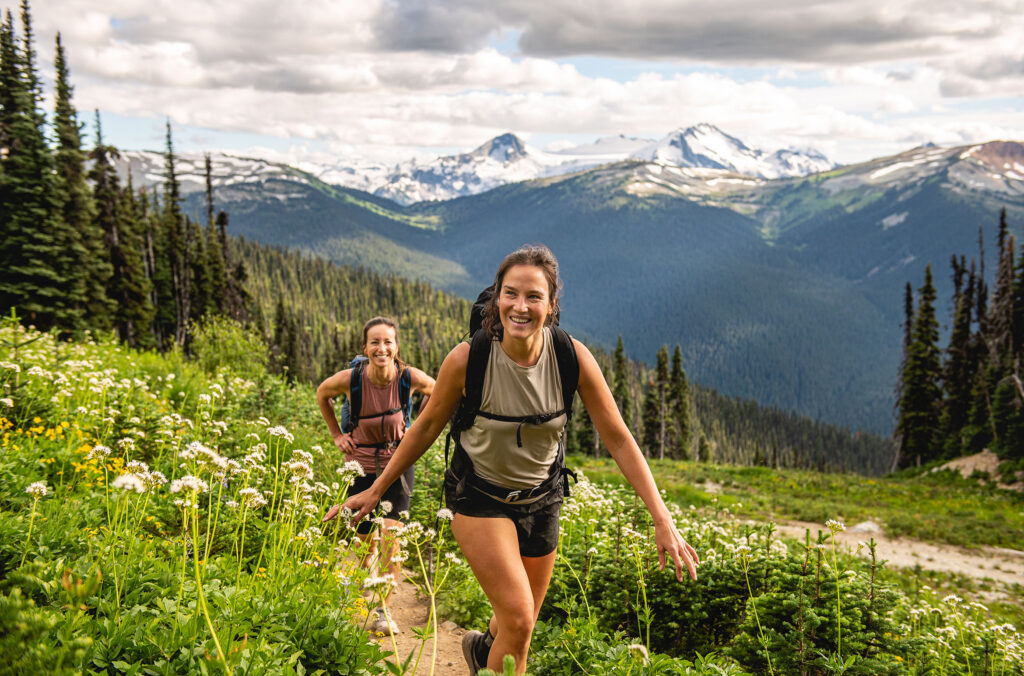 4. Go Alpine Hiking
As the snow melts, the trail networks on Whistler and Blackcomb Mountains open (June – July onwards depending on snow conditions). Choose from short, medium or longer and more challenging hiking trails leading to hidden lakes, open alpine meadows and phenomenal views over the Coast Mountains.
Check out our Insider's guide to hiking in the alpine for more info on where to wander.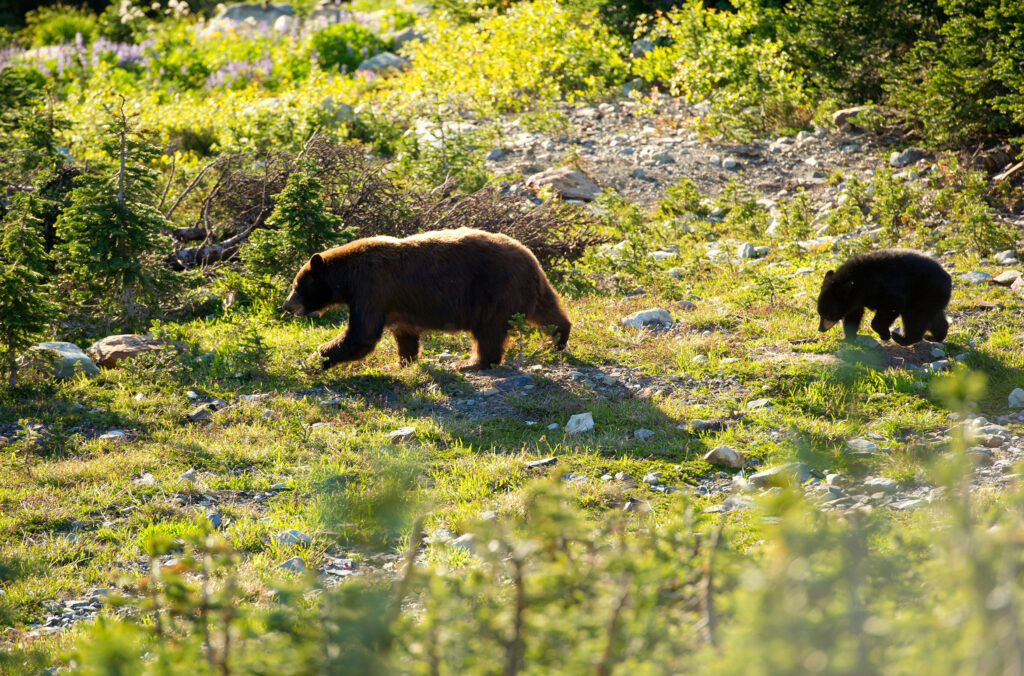 5. Spot a Bear
The gondola and chairlifts give you an ideal vantage point for spotting wildlife. Keep your eyes peeled and you might just see one of Whistler's resident black bears grazing on the ski runs or wandering through the forest.
Make sure you brush up on your bear etiquette before heading out on your alpine journey for your safety (and theirs), and if you want to learn more about these incredible animals take a Bear Viewing Tour with local bear experts.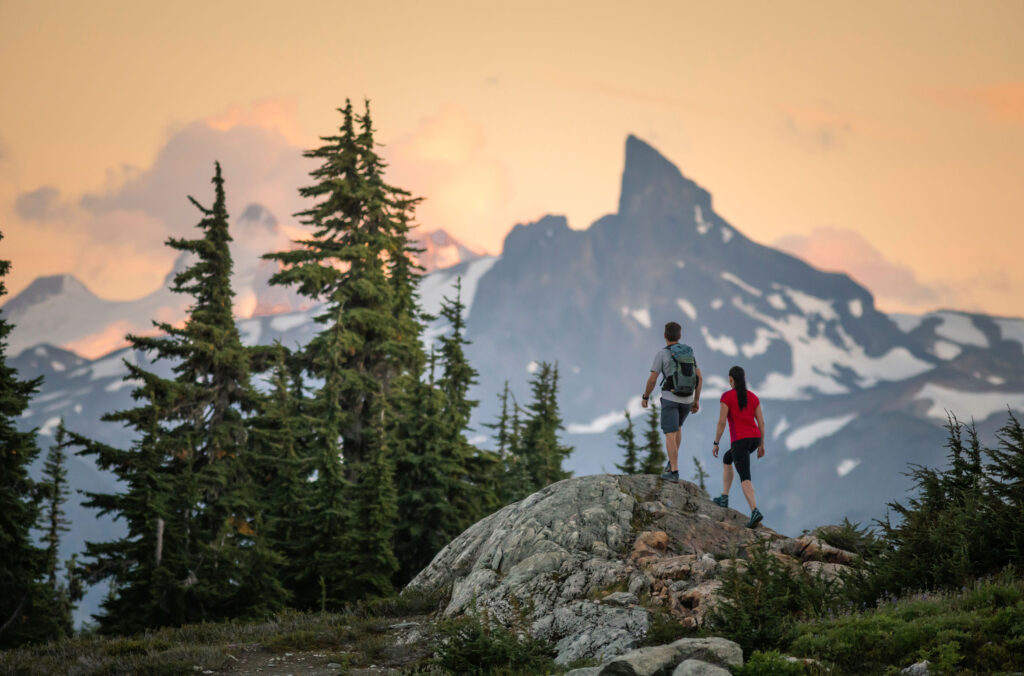 6. Find Black Tusk
T'ak't'akmu'y'in Tl'ain7iny'a'xe7en (also known as Black Tusk) is a hard-to-miss stratovolcano located south of Whistler, best viewed from Whistler Peak. Learn how this peak is connected to the mythical Thunderbird by visiting the Squamish Lil'wat Cultural Centre when you return to Whistler Village.
7. See Whistler From Above
There's nothing quite like a bird's eye view for appreciating how special this place is. See if you can spot your hotel, the Whistler Sliding Centre, the looong Sasquatch™ zipline and work out which of the five lakes is which.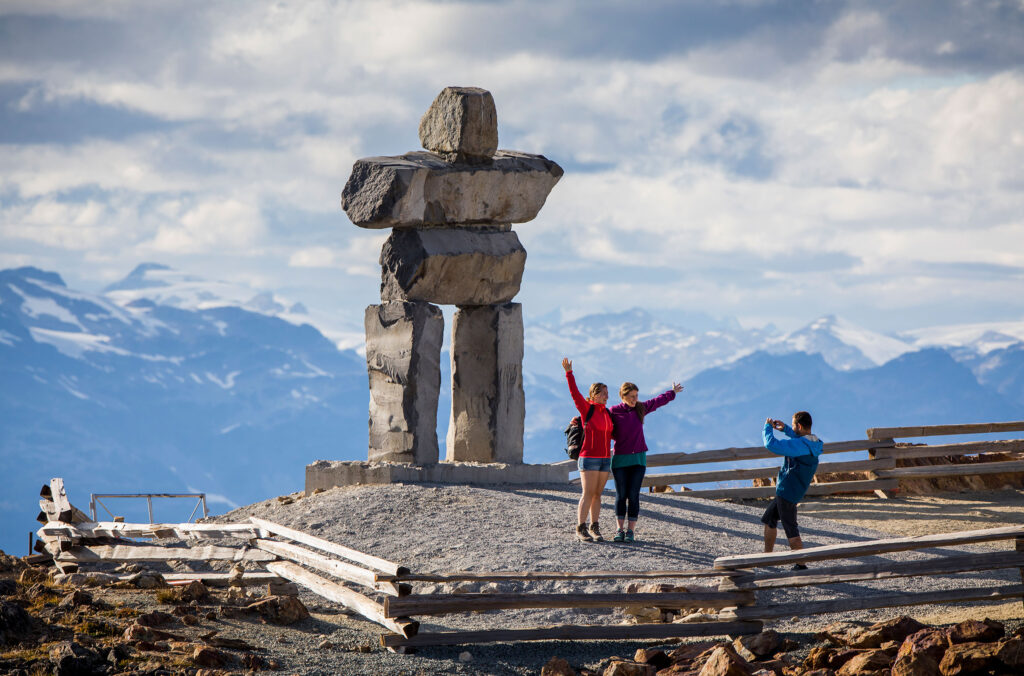 8. Find an Inukshuk 
Hint: There's more than one up there!
Traditionally, an Inukshuk is a stone cairn or landmark built by the people of Canada's Arctic for navigation or to point out good fishing or camping spots. However, after the 2010 Winter Games adopted a more human-shaped Inuksuk (traditionally known as Inunnguaq) as its logo the little stone sculptures gained a much broader recognition locally and worldwide.
9. Picnic
Make the most of the views and bring or buy a packed lunch for an outdoor meal. Make sure you pack out what you pack in, leaving just the views for the next person to enjoy.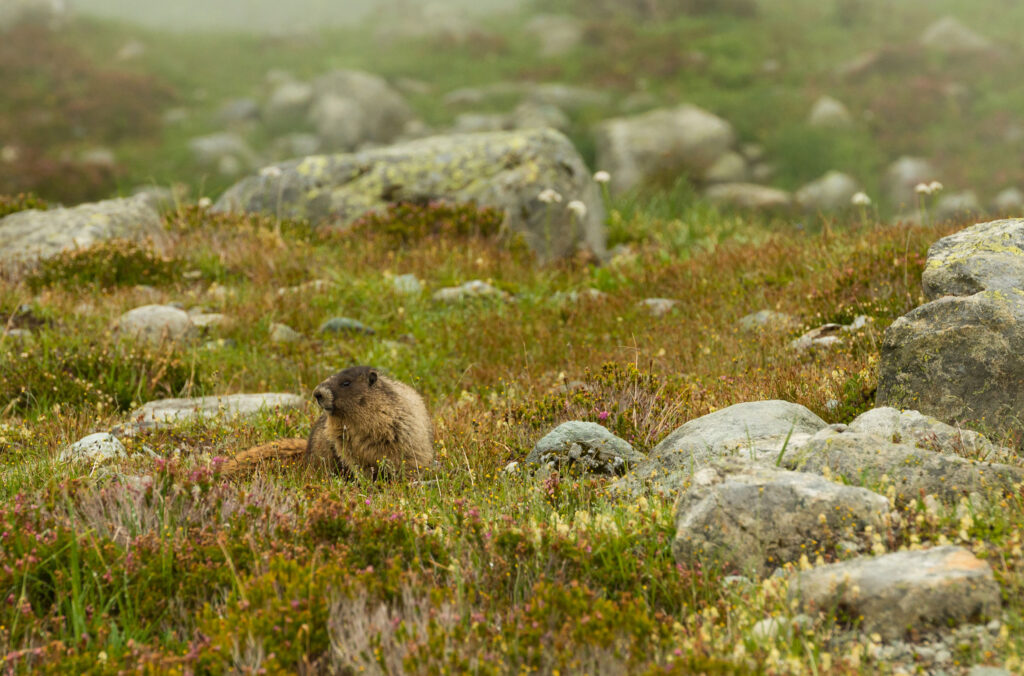 10. See (or Hear) a Marmot
These stocky creatures can often be found sunning themselves on rocks, grazing in the meadows or running through boulder fields. Keep your ears tuned and you might hear one giving its signature piercing alarm call 'Eeeeee!'. This sound is what Whistler Mountain is named after.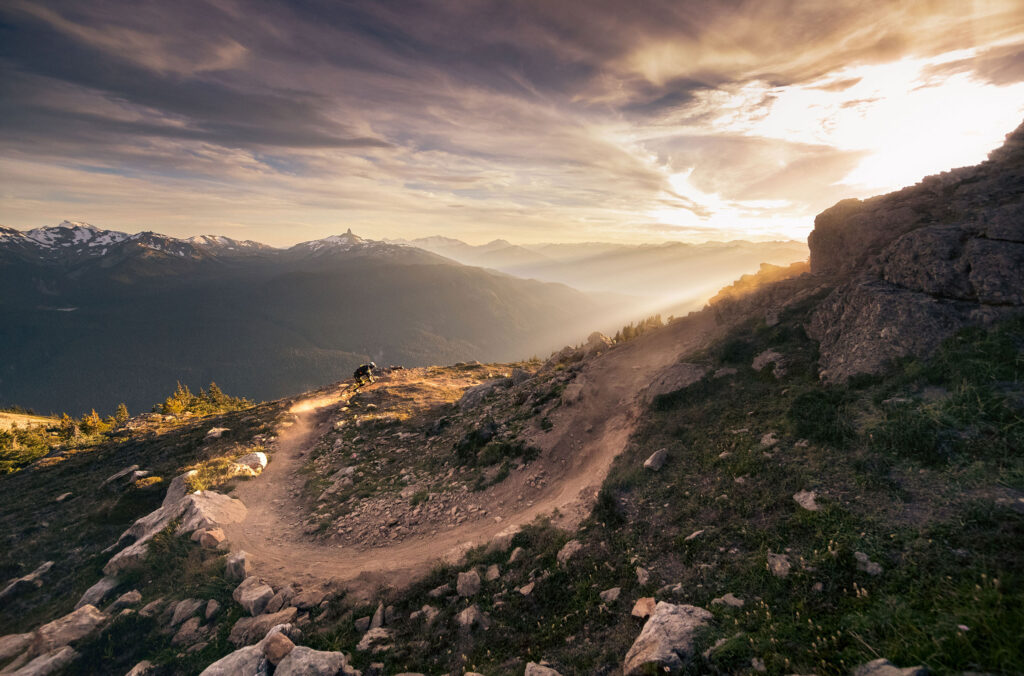 11. Ride the Top of the World Trail
Not for the faint-hearted, this Insider-tested mountain bike trail is in the third and highest zone of the Whistler Bike Park, allowing riders to drop in from Whistler Peak at 2182 m (7160 feet) and links with other trails to the valley floor. It requires a bike and a Top of the World ticket (in addition to your Bike Park ticket) to access the trail.
12. Eat Ice Cream
The dish of the summer! There are places to grab this sweet treat by the Roundhouse on Whistler, the Rendezvous on Blackcomb and on Whistler Peak. See if you can track down some locally made Lucia Gelato – it definitely tastes better at altitude.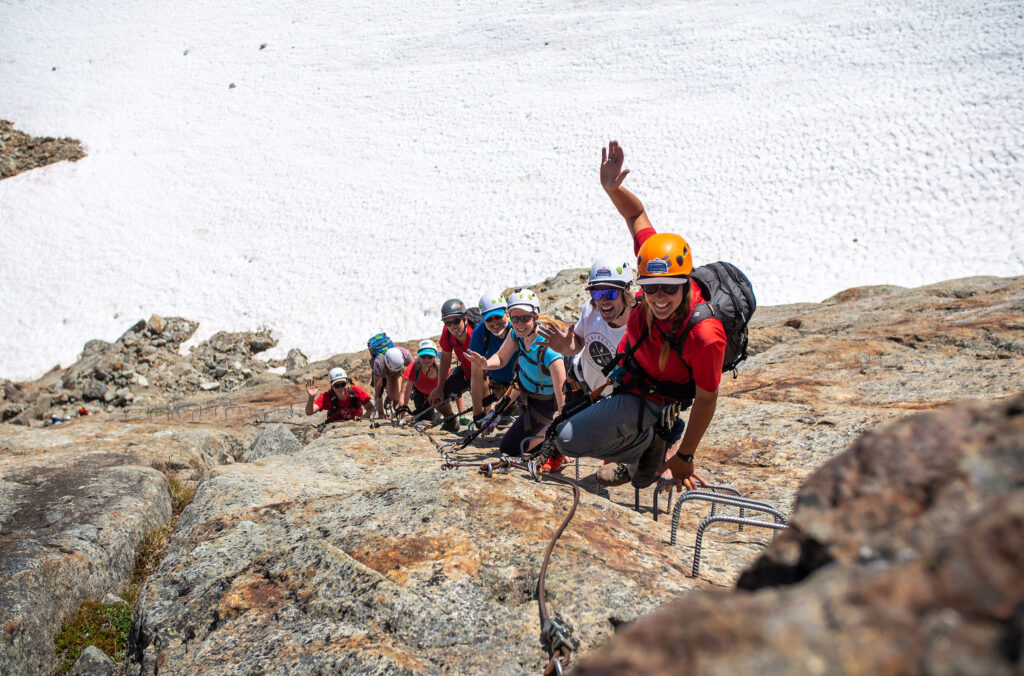 13. Climb the Via Ferrata
Take a guided tour and climb to the top of Whistler Peak on the Via Ferrata or "Iron Way", a specially engineered vertical pathway. No prior experience needed.
14. Glide Down a Glacier

These massive ice formations are found on Whistler, Blackcomb and surrounding mountains – their size and scale are sure to impress. Even better – take a guided tour and go for a hike and a slide on one!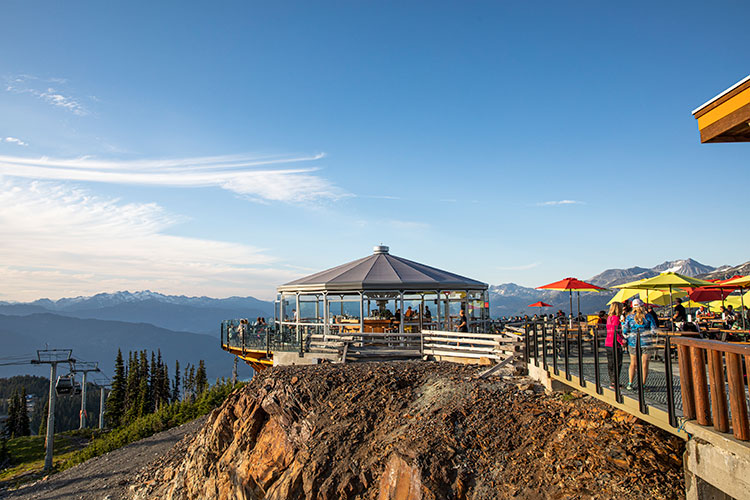 15. Wine and Dine on High
From wine flights at Steeps Grill & Wine Bar, Ceasar's at the Umbrella Bar and salmon bakes at the Crystal Hut there is an incredible array of dining options on both mountains along with a host of culinary events throughout the summer. Must-do? A sunset Mountain Top Summer Feast at 6000 ft.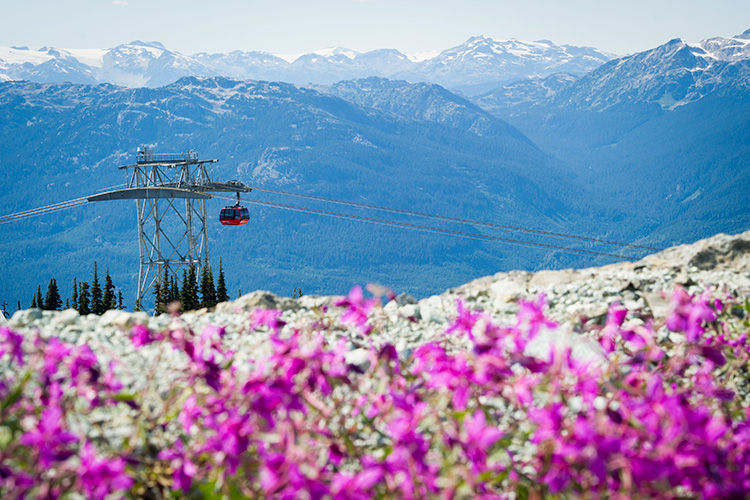 16. Walk Through Fields of Wildflowers
In late summer (July and August, timing depending on snow melt) wildflowers bloom in the high alpine meadows in a stunning array of shapes and colours. The best views are from the alpine hiking trails so lace up the boots and get out there. You'll be singing songs from the Sound of Music in no time.
17. Whistler Sky Walk Guided Tour
You can now hike up to and along the edge of Whistler Mountain overlooking amazing mountain views. Clip into cables as you safely cross small, suspended bridges and cliff-edge features. Whistler Sky Walk is not your regular hike!
There's simply not time to take in the full majesty of the alpine in a single day – it's worth staying longer and spending a couple of days up there to soak it all in. Be sure to check out Whistler.com for more summer vacation tips and activity deals. 
Fall in Whistler means more, like great value on accommodation with rooms from $135 CAD per night, plus a free $100 CAD Dining Voucher when you book a stay of 3-plus nights. Book in confidence with Whistler.com for Flexible Cancellation and a Price Match Guarantee. If you're dreaming of a trip to Whistler, enter our Find Your Altitude contest for a chance to win a six-night vacation with flights, accommodation and activities (including a heli trip) all covered.