At over 2 km (1.2 miles) long, The Sasquatch® is a beast of a zipline. Connecting Whistler and Blackcomb mountains, it stands as the longest zipline in Whistler, all of Canada AND the USA.
The Sasquatch® tour takes about 1.5 hours and there's plenty of time on the chairlift and van ride up Blackcomb Mountain to question yourself if you're ready, and until you're standing on the launching platform it's hard to conceive just how massive this experience is. So to put this adventure into perspective we've broken it down by the numbers for you so you can prepare for the ride.
You got this!
60
The approximate number of bears living on Whistler and Blackcomb Mountains. Your chances of seeing one from the chairlift ride up or gondola ride down by our (questionable) math is 10% – let's just say not bad.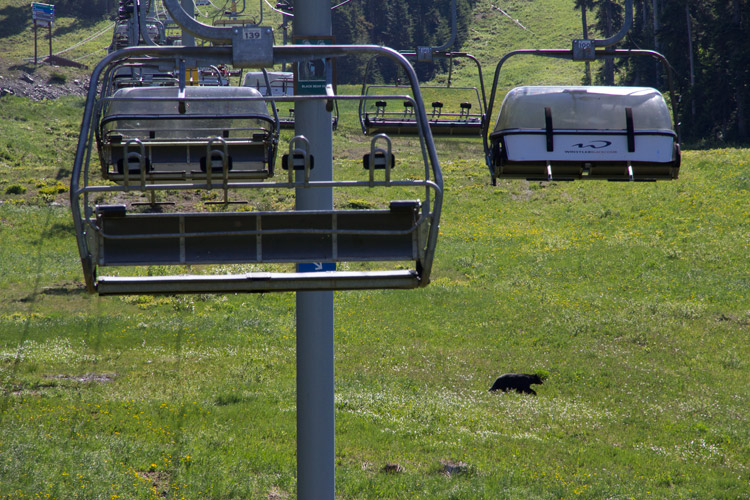 3,500 Yrs
The approximate age of the earliest known artist rendition of a sasquatch, found in the Whistler area.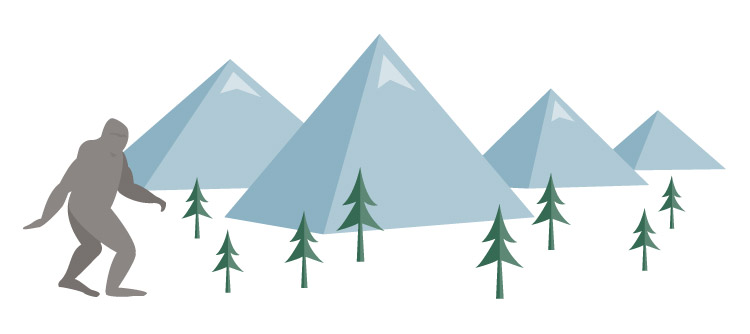 10
How many deep calming breaths you'll need to take once you see how spectacular and steep the start of the line looks.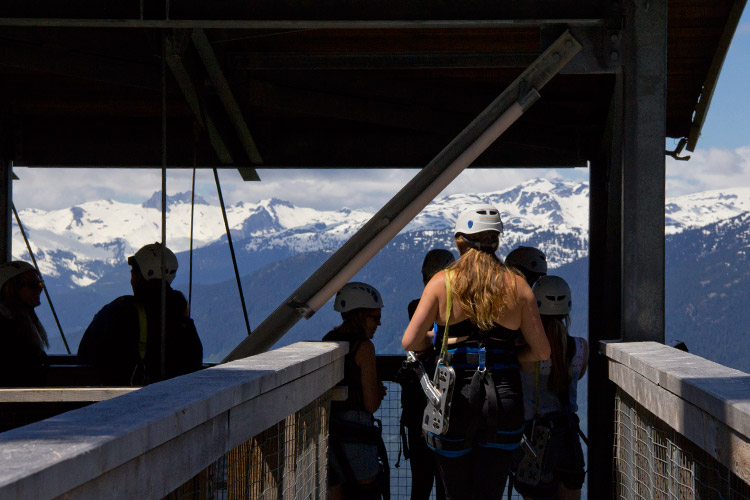 4
The number of mountains you can gaze at from the launching platform while you get ready to zip.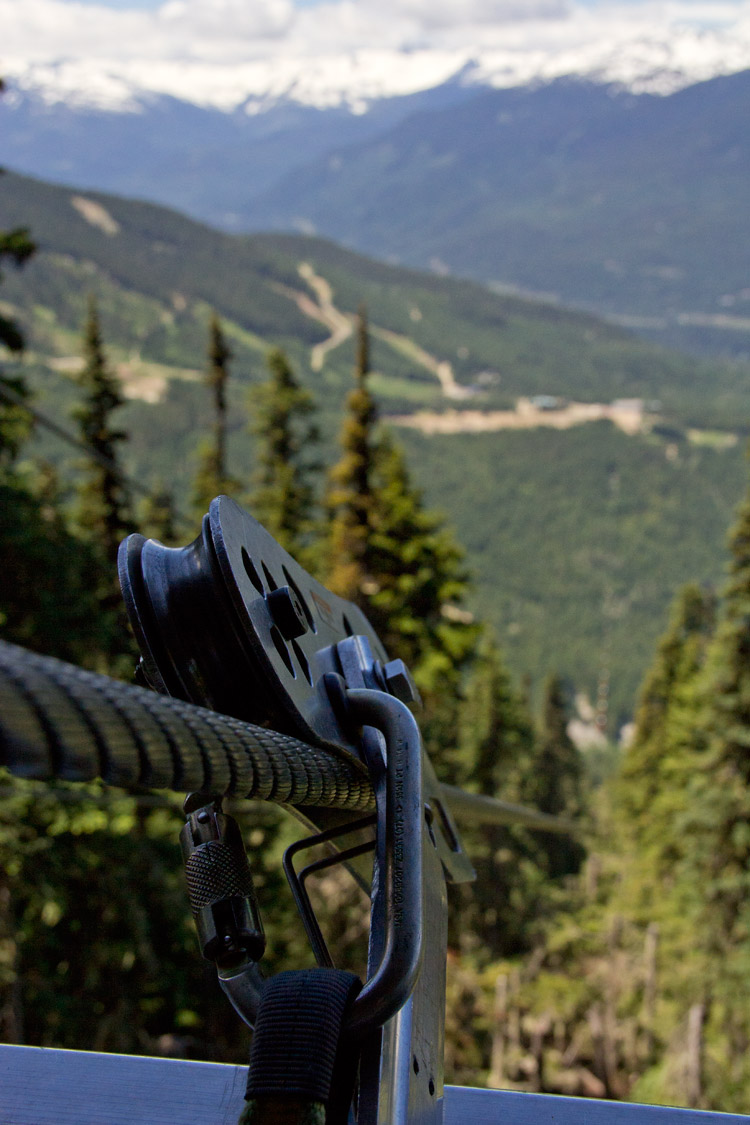 27°
The angle of descent at the start of The Sasquatch®.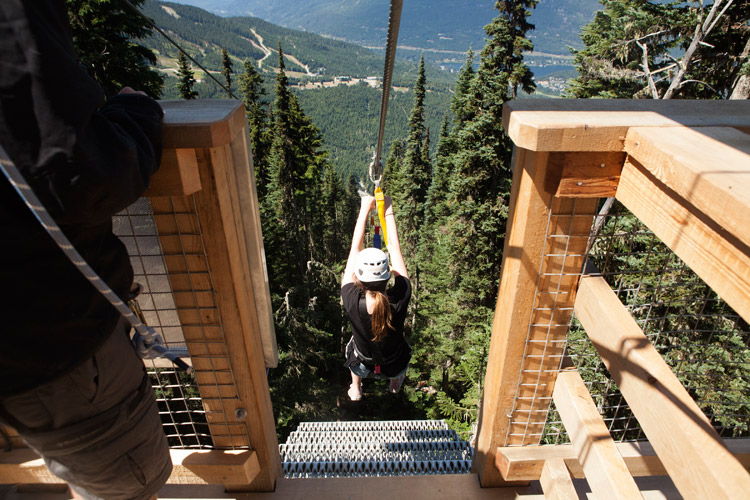 100 km/hr (or more)
 How fast you go on the line.

182 m (600 ft)
How high you'll fly above the old-growth forest, where there are trees up to 1000 years old.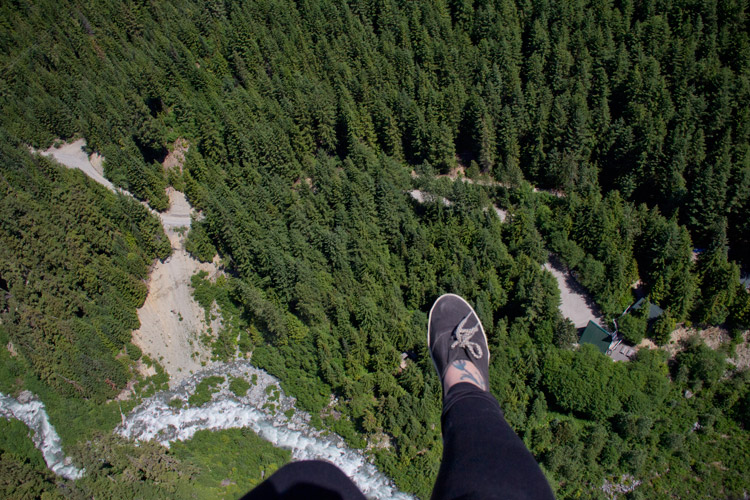 360°
Views you'll have from the belly of the beast.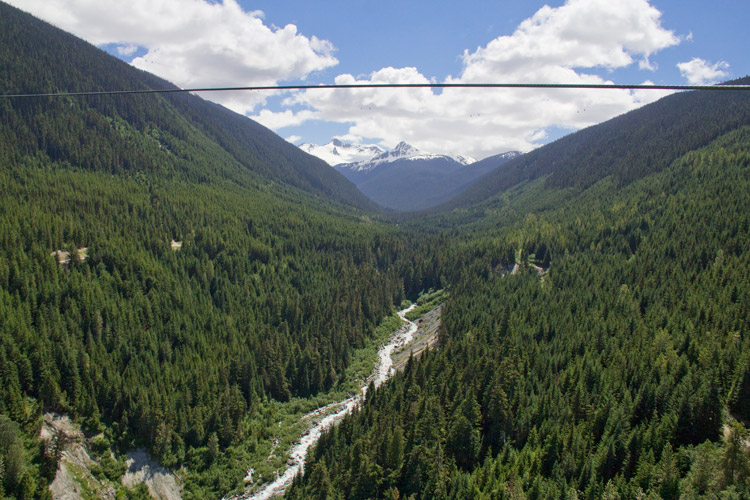 60
The time in seconds it takes to zipline from Blackcomb to Whistler Mountain, by far the fastest and most thrilling way to travel between the two mountains.
11,700
The age in years of many of the geological features you can see on the tour, where the valley and many of the mountain features were sculpted during the last ice age.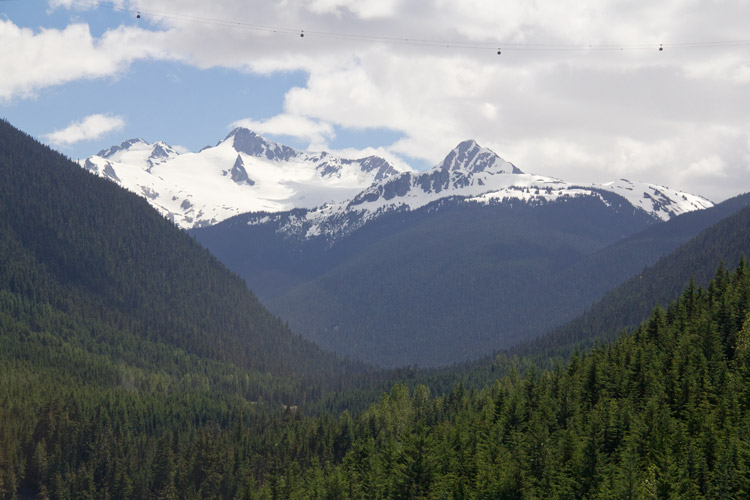 2/3
How The Sasquatch® line measures up in length against the PEAK 2 PEAK Gondola (if the lines were laid out side by side at the same height).

60.6
The number of Boeing 737s you'd have to put nose to tail to equal the length of The Sasquatch®.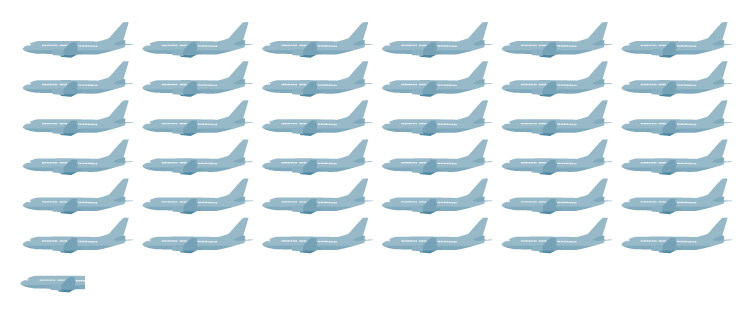 833
Roughly the number of actual Sasquatches head to toe it would take to equal the length of the zipline.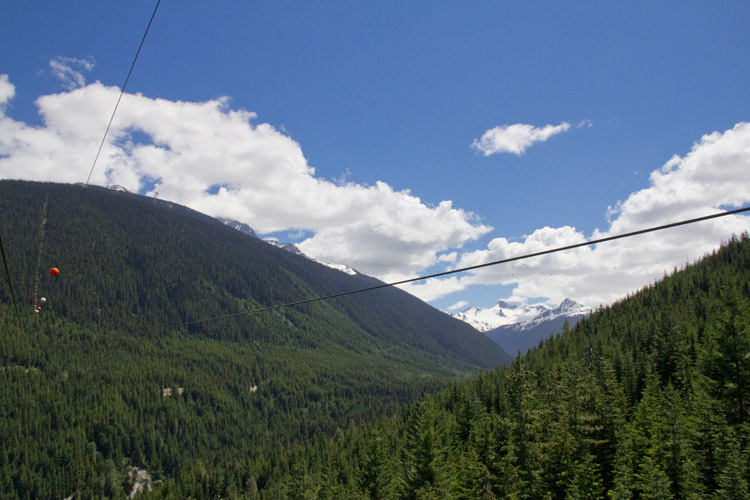 60
The amount of times you'd have to zip The Sasquatch® to cover the distance from Vancouver to Whistler.
10
The amount of high fives you deserve after conquering.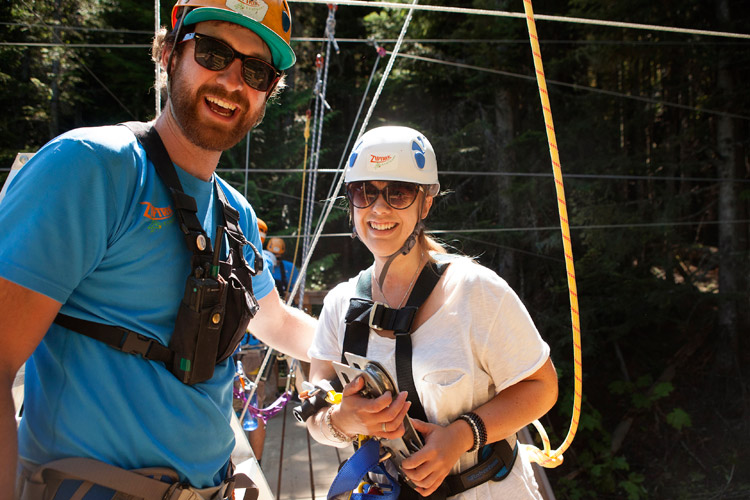 Unlike most of Whistler's ziplines which run year round The Sasquatch® is a summer only experience running June to September, so get in now to catch the beast before the season ends. Can't get enough of adrenaline-fuelled adventure in Whistler? Head over to Whistler.com for more activity ideas.