Co-author Dee Raffo
'Twas the weeks before Christmas and oh what a blast, the Village is lit "It's winter at last." In Whistler, we're lucky, it's not only Old Saint Nick who gives us gifts but Ullr too. With the snow falling, and our fairy lights twinkling, it's time to get festive with these events.
Where to Find Santa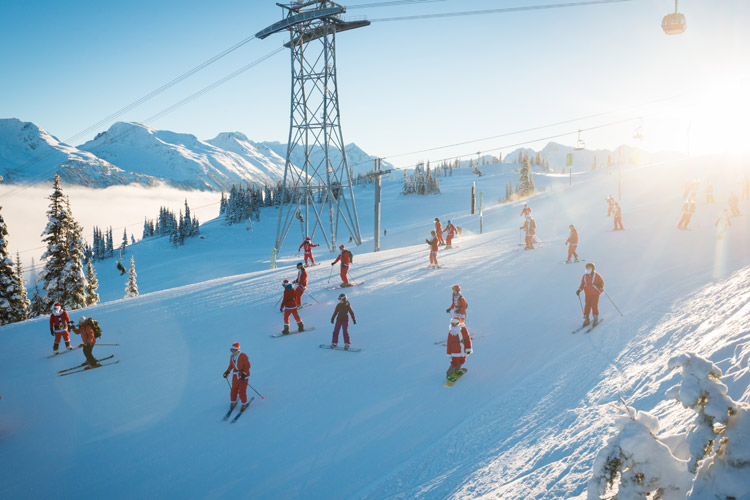 Even though Santa does have a busy schedule, he manages to find time for a few stops at his favourite ski resort. You can find him up Whistler Mountain at the Roundhouse Lodge on December 14 and 15 from 9:30 AM – 3 PM. As you don't have reindeer-fuelled transportation, we suggest you take the gondola! You can also catch him, and his buddies, hitting the slopes on Friday, December 20 for Dress Like Santa Day. The first 100 Father & Mary Christmas's who show up at the Garibaldi Lift Co. (GLC) in full Santa-inspired attire at 7 AM will receive a complimentary lift ticket. Get your cameras ready as the participating Clauses will parade their way down the mountain for a group run under the Fitzsimmons Chair.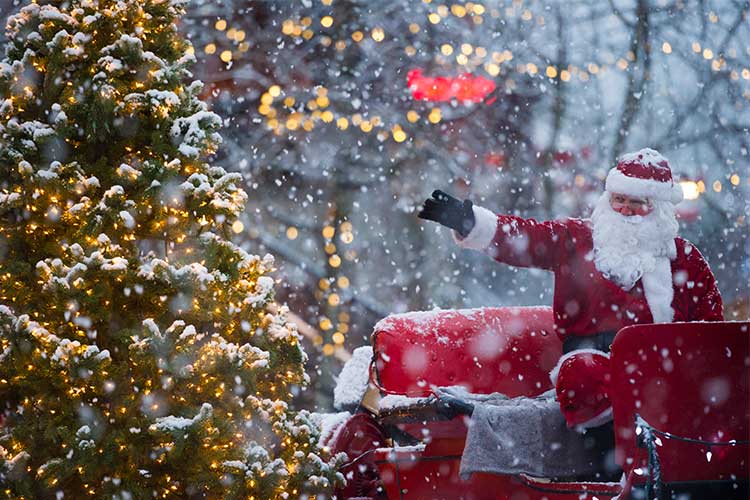 When Kris Kringle is down in the valley, he does have a rather unusual sleigh – a vintage, 1974 Thibault Fire Truck. Head to Whistler Village Square (opposite the Whistler Village Grocery Store) from 2 to 5 PM on December 15 and 23 and join him atop this special vehicle raising funds for the BC Professional Firefighters Burn Fund.
Should Father Christmas have a throne? Maybe, the Iron Throne? We think so. An official replica Iron Throne from the HBO series Game of Thrones will be living in Whistler Creekside December 19 to January 6, with the toy-giver himself donning the infamous chair on December 21 and 22 from 2 to 6 PM for photo ops.
INSIDER TIP:
If you're in Creekside, check out the sweet treats at Confetti, grab any last-minute gifts at Get the Goods, and take a look at the local artists on display at the State of the Art Pop-Up Gallery.
Entertaining the Kids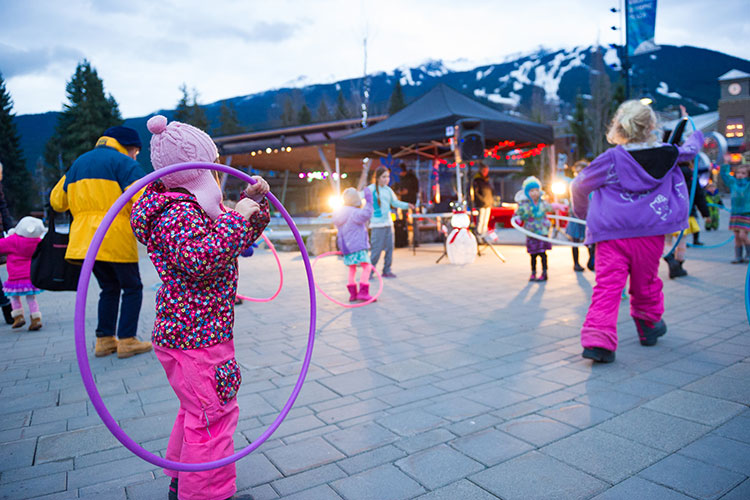 We all know that happy kids means happy parents. From December 21 to January 5, you can take them to the Whistler Holiday Experience at the Whistler Conference Centre for some free, family fun. There are bouncy castles, table games, mini putt, crafts and video games. If you're in need of snacks (or a coffee) they have you covered in the lobby area. The Whistler Holiday Experience is open from 10 AM to 6 PM, but note that it is closed on December 25 and has reduced hours on December 31 from noon to 7 PM.
If you want to stay outdoors, head to Whistler Olympic Plaza for Family Après. In the same area as the Snow Zone with free tobogganing and skating (you pay for skate rentals), there's added entertainment from 3 PM to 6 PM on select days of the week. Think decorate your own cookie stands, face painting, live music, puppet shows and popcorn. Happening on Mondays and Thursdays from December 9, 2019 to January 2, 2020 and Mondays and Wednesdays from January 6 to March 25, 2020. If you're at the base of Blackcomb Mountain, local kids entertainer, Ira Pettle gets them grooving at "Whistler Kids Live" every Thursday at 4 PM, December 12, 2019 to April 9, 2020, with bonus holiday shows on select Sundays.
Ugly Holiday Sweater Events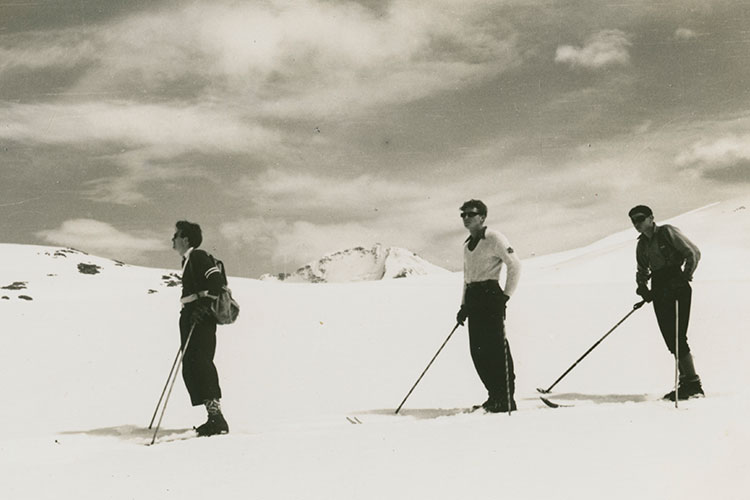 We all have one tucked away in the back of the cupboard, or perhaps you have a loved one who's recently taken up knitting, but it's time to bring out the holiday sweaters. With Jack Frost nipping at your toes you can join the We Run Whistler group for their annual Ugly Christmas Sweater Dash. The run starts at 5:55 PM from the Fitzsimmons Pub, located in the Upper Village, opposite the Fairmont Chateau. All abilities are welcome, although you will need a headlamp.
On Christmas Eve there's Ugly Christmas Jumper Bingo with prizes happening at Tapley's Neighbourhood Pub at 8 PM, and then you could continue the sweater madness at Tommys Whistler where the best dressed wins a bar tab and partygoers can enter the Xmas giveaway for a $1,000 flight voucher.
Festive Performances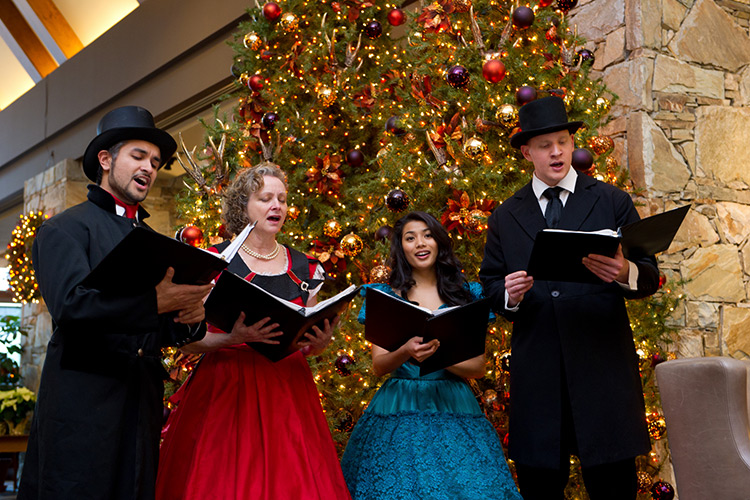 Whistler has a choir and they rock. Fitting, as they're a rock choir. Join them at the Maury Young Arts Centre on December 12 at 7 PM for a Holiday Singapalooza with all the favourites that you can't help but sing along to.
Bringing the plains of Manitoba to the mountains, The Nadeau Ensemble, consisting of pedal harp player and vocalist, Janelle Nadeau, violinist, Serena Eades, and medieval instrumentalist, Joaquin Ayala will be playing the songs and telling the stories of Christmas past at the Arts Whistler Live! "A Prairie Christmas" on December 15 at 3 PM, also at the Maury Young Arts Centre.
Then for a traditional Christmas Eve, the Westin Resort & Spa hosts a Carol Service with songs and readings starting at 6:30 PM.
Take in the Lights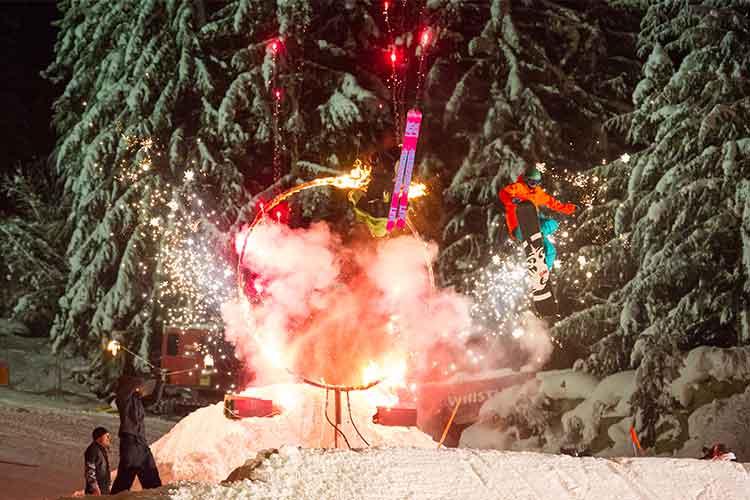 In addition to Whistler's Twinkle Town light display, visitors can get their tree fix at the Four Seasons' magical Festival of Trees and Fairmont Chateau Whistler's Trees of Hope artist exhibit.
Not to be missed is the Whistler Blackcomb Fire & Ice Show, which happens every Sunday throughout the winter season at the base of Whistler Mountain at 7 PM.  Wrap up warm and watch the athletes take to the skies, jumping though fiery hoops and dazzling the crowds with their twists and turns.
New Year of Cheer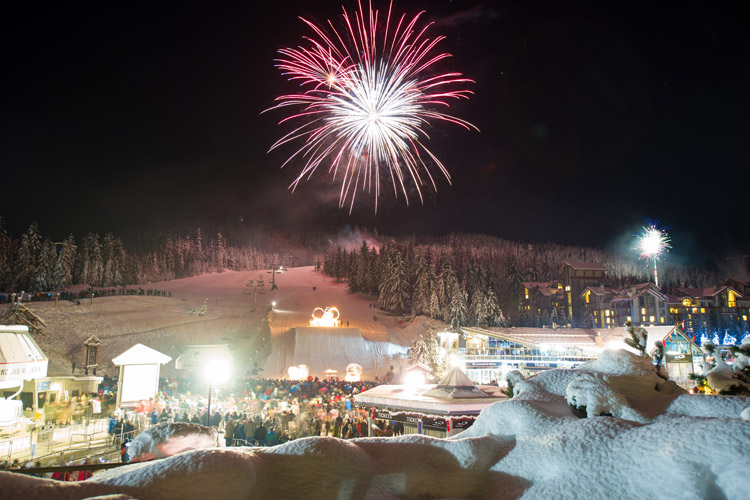 Whistler ushers in the New Year with not one, but two free firework displays. We also throw in athletes launching themselves through fiery rings to add some extra celebratory oomph. The High-Flying Snow Show starts at 7:30 PM with fireworks at 8 PM, and then the Fire & Ice Show happens at 11:30 PM with fireworks at midnight. Both shows happen at Skier's Plaza, at the base of Whistler Mountain so wrap up warm and join us as we usher in the New Year, Whistler style. If you're looking to start a bit earlier, head to Whistler Olympic Plaza from noon onwards for a special edition of Family Après.
Whether you're destined to dance the night away or intend to mark this special occasion with a feast fit for Good King Wenceslas himself, Whistler's eclectic nightlife has you covered. Check out the New Year's Eve event calendar to plan your celebration, but if anything requires a reservation or ticket make sure you book early to avoid disappointment.
INSIDER TIP:
If the kids are climbing the walls for something active to do on NYE, then let them do exactly that at The Core. Sign your six- to 15-year-old up for a night of indoor climbing and pizza party fun from 5 to 8 PM, while you enjoy a slap-up meal with your other half.    
Looking for Hope and Faith Services?
December 22: Community Hanukkah Celebration, 2 – 4 PM – Whistler Public Library
December 24: Non-denominational Christmas Eve service, 6:30 – 7:30 PM – Fairmont Chateau Whistler
December 24: Christmas Eve Service of Lessons and Carols, 6:30 PM – Westin Resort & Spa, Whistler
December 24: Our Lady of the Mountains, Catholic Church, 10:30 PM – Westin Resort & Spa, Whistler
December 25: Our Lady of the Mountains, Catholic Church, 10 AM – Westin Resort & Spa, Whistler
Wishing a Merry Christmas to All and to All a Good Night!!
Need help planning your winter wonderland vacation? Let Santa's little helpers at Elf Headquarters (whistler.com) pitch in and gift-wrap a festive travel itinerary you will remember for years to come. If you have questions, connect with the Ask Whistler elf team via text, WhatsApp and Facebook Messenger from 8 AM to 9 PM daily (Pacific Standard Time).