Guest Author: Karina Erhardt
Oh the wild, wonderful Pacific Northwest.
There are many terms used to describe the British Columbian West Coast by both locals and travelers alike; "west coast best coast", "the best place on earth", "granola" and the list goes on.
But at this time of year I tend to refer to it as something a little different, and perhaps slightly more fitting as the days shorten and the temperatures decrease.
The wild and wonderful – wet – coast.
Whistler owes much of its beauty to the rain, the lush green rainforest would be no more without it. And that takes a certain amount of precipitation to maintain. Some years we are graced with days upon days of sunshine in the fall, while other years we might see a little more drizzle at times. But let's get one thing straight when it comes to rainy days: you can avoid suffering a soggy existence. All you need to do is choose the right wardrobe for the weather.
The following are some suggestions to help guide you through the coming months of rising precipitation and falling temperatures here in Whistler, all the while staying dry, warm and fashionable.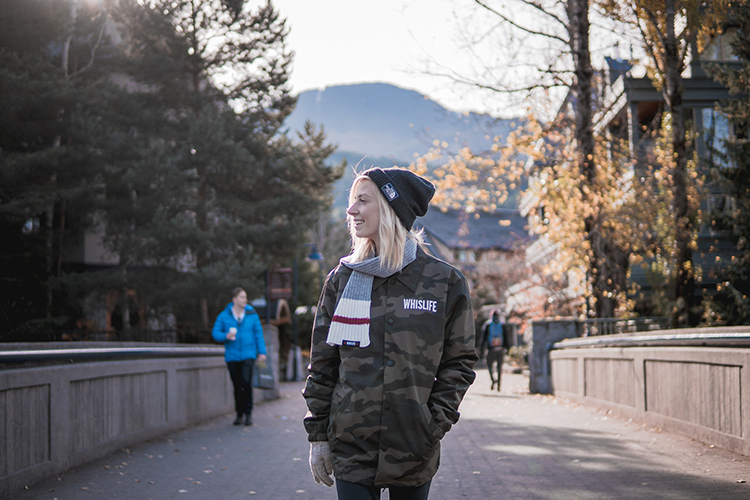 1) Layers, Layers, Layers
While one thick sweater under a jacket may seem like it will suffice, an even better option is to layer up with a few thinner items instead. Wearing the following types of layers will not only keep you warmer, but they will also dry faster (should your outer layer fail you).
The Base Layer
A light, long-sleeved base layer that sits closely to your skin – such as merino wool – will keep you warm and wick away any perspiration you may work up while hunting for waterfalls or hiking to Train Wreck.
Where to find: Visit Escape Route or McCoo's for a good selection of these to help get you set up.
The Mid-layer
For this layer you will want to avoid cotton (it's not great at temperature regulation) and wear either a 100% wool sweater or a wool / polyester blend, and this is where you can have some fun. Wool sweaters can be both cozy and fashionable for when you've arrived at your destination and need to lose your jacket.
Where to find: For a stylish yet functional mid-layer, check out Showcase, ecologyst or Amos & Andes in the Village.
As for a polyester blend, this can be found in the form of the not-so-surprisingly favourite Canadian classic: a plaid flannel. Flannel fabric is typically a wool / synthetic blend, made to keep you warm and cozy, yet offering breathable characteristics so body heat can move around freely. All those wonderful benefits aside, anyone who sees you wearing one may very well assume you're Canadian. Not such a bad thing, eh?
Where to find: WHISLIFE is one of the newer stores in town, offering a warm and comfortable plaid flannel for all your classic Canadian clothing needs. But you can find them on the racks of almost every local retail shop.
2. A Weatherproof Jacket
The outer layer is a very important one should you choose to spend any amount of time in the magical, misty mountain town of Whistler, as you never know when you might get caught in a sudden change of weather. This time of year has been known to throw everything from hail to snow at us, regardless of what the skies and temperatures were doing the day before.
Gore-tex Jackets
An obvious choice for many, and perhaps the best option for keeping the wind at bay and the rain out. Under-arm vents are typically built into these jackets as well in order to help with breath-ability.
Where to find: Gore-tex jackets are offered at a number of stores in Whistler, including Arc'teryx, Patagonia, Helly Hansen, Peak Performance and Can-Ski.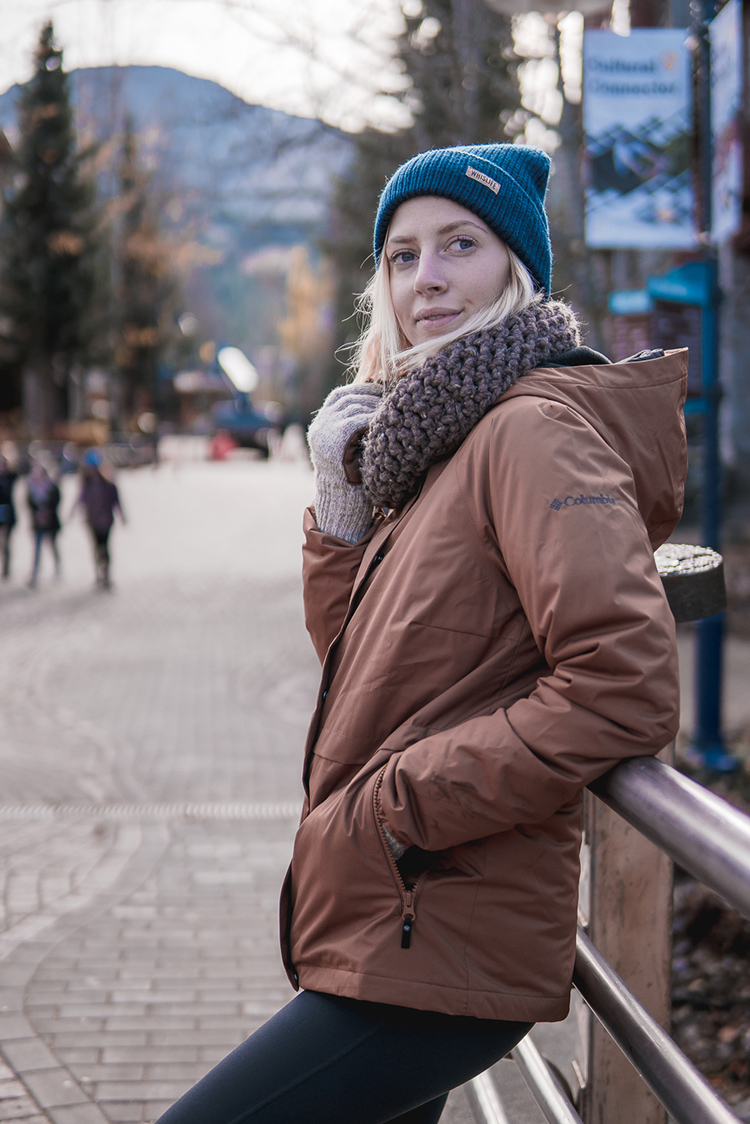 Waterproof & Water Resistant Jackets
If you want something more breathable, there are waterproof and resistant jackets that are not made of Gore-tex. If you're going to put it to the test, look for a large adjustable storm hood, seam-sealed zippers, adjustable cuffs, and a technical spray or wash-in treatment made especially for waterproof gear.
Where to find: Being another important staple, breathable waterproof jackets can be found at plenty of stores such as Whistler Village Sports and Salomon.
3. The Right Accessories
Gloves, a scarf and a toque – otherwise known as a 'beanie', depending on where you're from – are all essential items. Covering up where your body heat is most likely to leak out is key in keeping you warm on the less-than-toasty days. Not to mention these accessories can elevate any outfit. In Whistler, the type of toque you choose to wear is often a reflection of your style.
An umbrella can also go a long way. While it may not be practical for walking around in the forest, it is great for strolling through the Village or along the Valley Trail.
Where to find: All of these accessories can be found at many different stores in town, including Coastal Culture, Columbia and Aritzia, to name a few.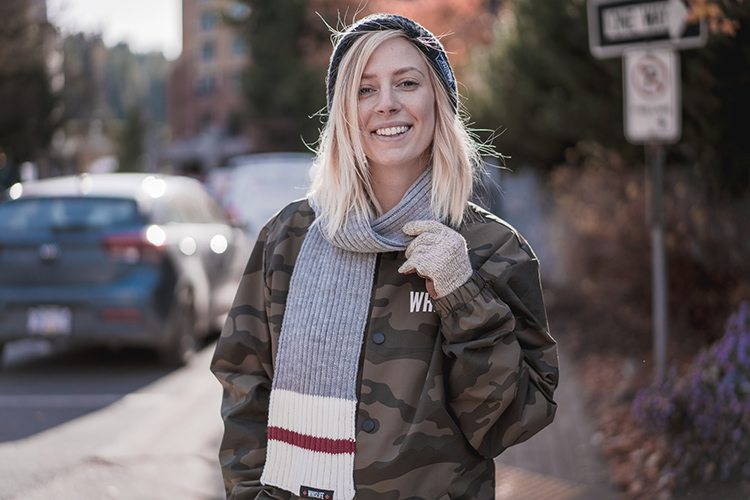 4. Footwear for Warm & Dry Feet
Although at the bottom of your body, proper footwear should be at the top of your list. Can you think of anything worse than walking around the Village Stroll, feet sloshing around in your shoes? I sure can't.
Blundstones
Although an Australian designed and built boot, Blundstones are a favourite of many Whistlerites. Known for the simple design and comfort, these boots are a no brainer when trying to decide which gear to guard your tootsies.
Gumboots
Good, old-fashioned gumboots are another sure-fire way to keep your feet dry on wet days. If you prefer something on the more fashionable side, Hunter or Rain Pac boots may be just the ticket.
Whichever your preference – Hunter, Rain Pac, straight-up gumboots, Blundstones, or something of the like – pair them with a warm, cozy pair of wool ankle socks and you'll be laughing.
Where to find: Rain Pac boots are an Eddie Bauer brand, with a store located right in Whistler Village. You can find Hunter rainboots at The Beach and shelves full of shoe options at Soles of Whistler.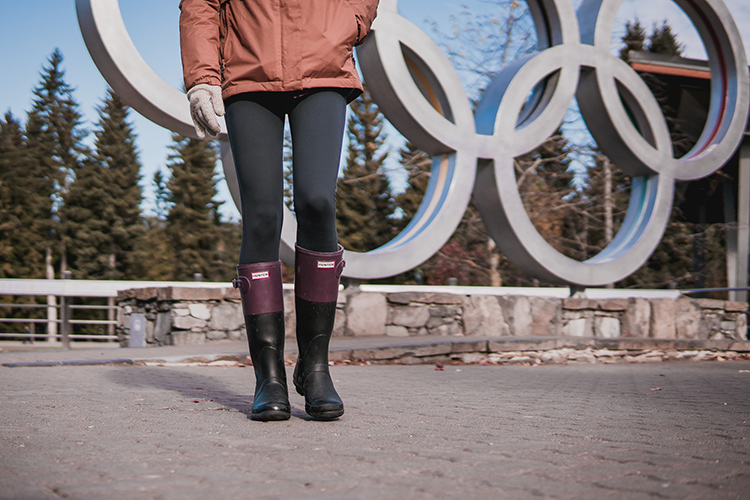 If this is your first time preparing to dress for the Pacific Northwest, we promise it's easier than it sounds. Have fun with exploring your style, keep these tips in mind and you'll enjoy the beautiful fall days in Whistler no matter the weather!
From casual to chic, Whistler is full of shopping options. Find familiar brands in stores you know or visit unique boutiques to discover new favourites, learn more at Whistler.com.