Up to 60% of the adult human body is water, in the brain and heart it is as much as 73%. At the same time, about 71% of planet earth is covered in water — mainly in the oceans but also in underground aquifers, lakes, streams, ice caps, water vapour, glaciers, and (Whistler's favourite) snow. It's not an understatement to say Water is life and while it's important to keep hydrated, it's also important to consider where that hydration is coming from.
The latest research from Euromarket International estimates that, globally, a million plastic water bottles are purchased every minute and that number is expected to grow by 20% by 2021. It's an understatement to say your drinking water is a big deal, a big business and — if you are getting your water from a plastic bottle you are contributing to the production of plastic waste.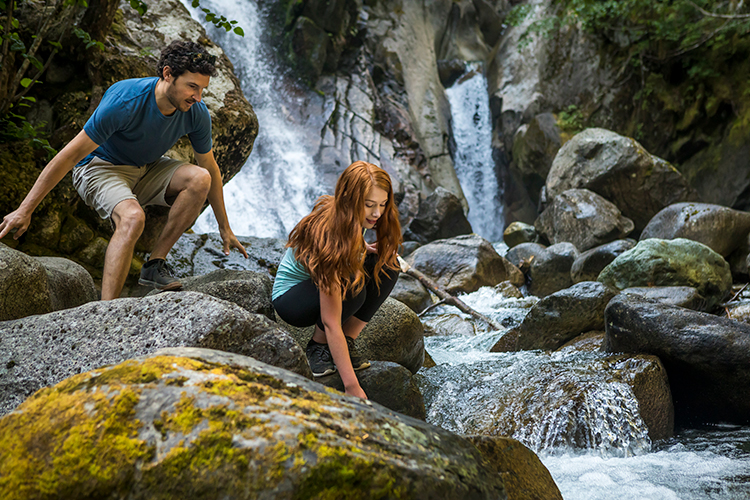 But in Whistler, it doesn't have to be. Businesses across town and the Hotel Association of Whistler are teaming with the Resort Municipality of Whistler to encourage everyone to ditch plastic, single-use bottled water in favour of drinking tap water.
Certainly, many people are conditioned to drink bottled water while on vacation, and in some destinations that is a smart and healthy decision. Whistler is not one of those places. Whistler's drinking water comes from alpine snow that melts into lakes and streams and replenishes the groundwater. It is municipally treated and monitored, and just as tasty as anything you'll ever find in a plastic bottle. Just let the tap run until the water is cold, and you're good to go.
"Not all guests who visit our community come from places where you can drink water out of the taps," Whistler Mayor Jack Crompton said in a recent Pique Newsmagazine article. "So our goal is to ensure that visitors and the community appreciate the terrific water Whistler has."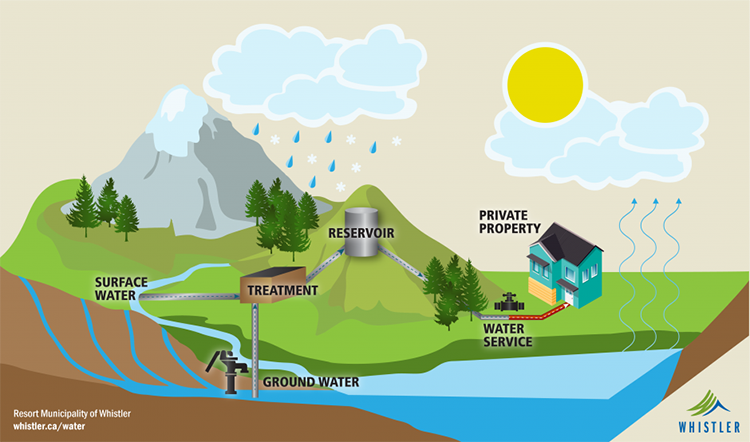 The municipality's water system is sophisticated and has many measures in place to ensure its safety. Water is sampled from multiple locations every week and tested for E coli. and coliform, pH, residual chlorine, temperature and turbidity. Overall chemistry is tested annually, and all samples are sent to the British Columbia Ministry of Health laboratory.
To help make it easier for everyone to reduce the amount of plastic water bottle waste they produce while visiting Whistler, many hotels have begun providing guests with reusable carafes in each room and reusable bottles for purchase or loan. If you're using these, just let the tap run for a bit so that it's nice and cold before you fill up.
"It's just encouraging people to have the right mindset," Saad Hasan, chair of the Hotel Association of Whistler said on CBC Radio's On the Coast program. "[Guests] are passionate about the environment. It's just, how do you give them extra leverage to do the right thing."
The Resort Municipality of Whistler is also doing its best to minimize the use of bottled water. Plastic-bottled water is no longer sold at any municipal facilities, and over 20 public fountains and water-bottle refill stations are maintained throughout the community (see map below).
"Why drink water from a bottle when you can drink wonderful water right from the tap?" Mayor Crompton asks.
Why indeed. The old saying is we are what we eat, but if the body is more than 60% water it's perhaps more fitting to say we are what we drink. So why not drink the best and help reduce plastic waste at the same time?
Plus, if your brain is 73% water and you've been drinking Whistler water, doesn't that pretty much make you a local?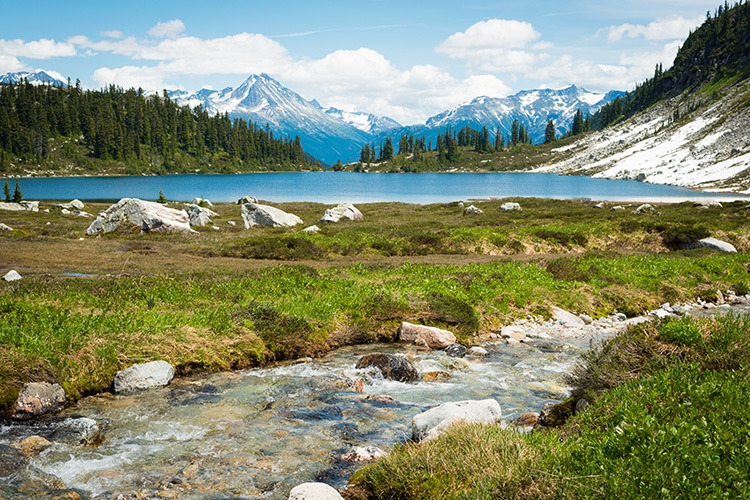 To find out more about community initiatives and how you can further reduce your environmental impact while in Whistler, visit Whistler.com.