Updated April 2022
The perfect Whistler escape means something different to everyone. For the on-the-go parent, it might be two hours of "me time" during the annual family vacation. For someone at the pinnacle of their career, it could mean an entire "think week" to come up with their next big idea. But there is one thing everyone has in common – a dislike of decision fatigue.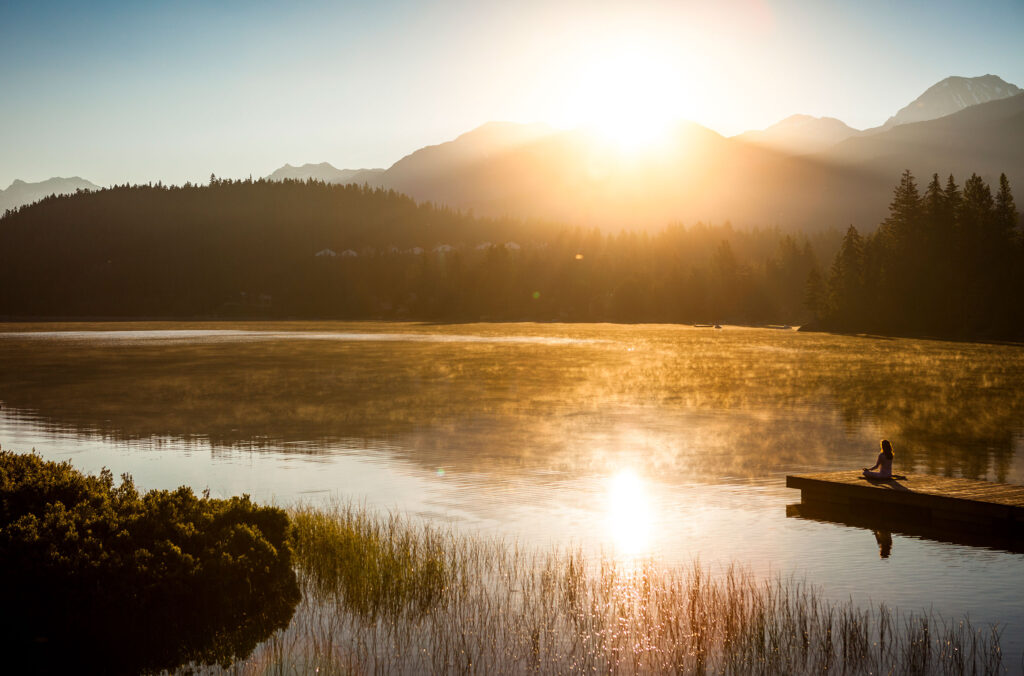 To make the planning stages of your getaway fun, we've highlighted a few of our favourite ways to relax and rejuvenate, based on your personal retreat style. If you're a never-fits-in-the-box kinda person, don't worry, we welcome you to pick through all three recipes for inspiration.
For the Busy Body
You lead a full life, which you love, but you also need your rest. Slow it right down here in Whistler. Whether you travel solo or with the family, it's the perfect place to make time for yourself to recharge. We know you don't like to slow it down too much (lest you get bored!) so rest assured there is lots to do in Whistler to keep you engaged.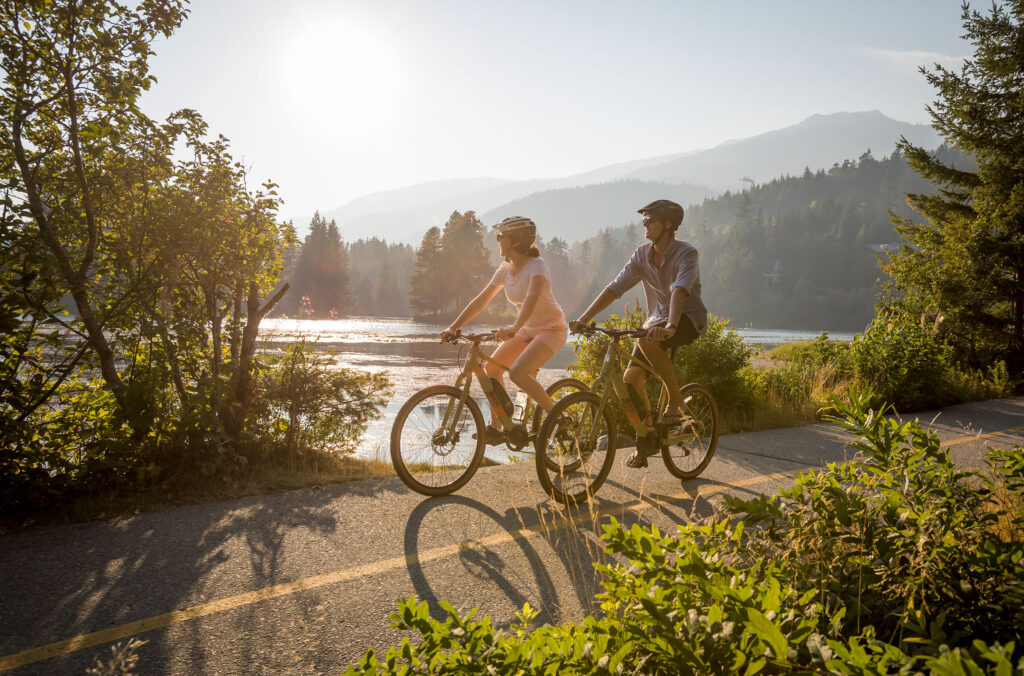 Your Retreat Recipe
Mix and match on the day to create your perfect itinerary.
Treat yourself
Move Mindfully
Reset and Rejuvenate
The nicest part of staying at a hotel? Not having to go far to relax, and being able to get there in your robe. Most hotels in Whistler boast luxurious pools and hot tubs. The Pan Pacific pool features a view of all the action at the base of Whistler Mountain and the Fairmont Chateau has the most adorable sauna.
Have an Adventure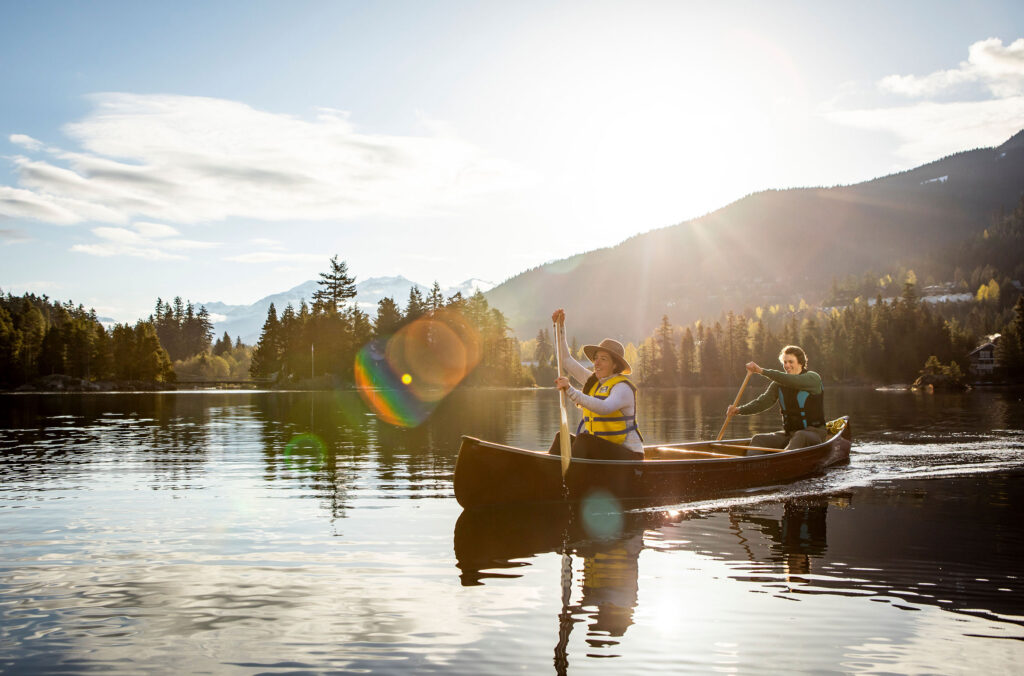 Dine Out
Whistler is home to many restaurants that bridge the good-for-you with the indulgent, perfectly. Take yourself (or your travel partner) on a date night at Alta Bistro, Il Caminetto or The Raven Room. When you need to grab-and-go, The Green Moustache, Naked Sprout, Freshii and Hundo-P The Smoothie Bar will have the delicious and nutritious options you're looking for.
For the Fit-cationer
You like to get a jumpstart on things; mornings, vacation planning and especially, summer. This is the season you can do all the things you love, often in the same day.
You're here to experience Whistler but stay on track, you travel often and know how important it is to stick to your wellness plan. Whistler has your needs covered and will provide the excitement you crave.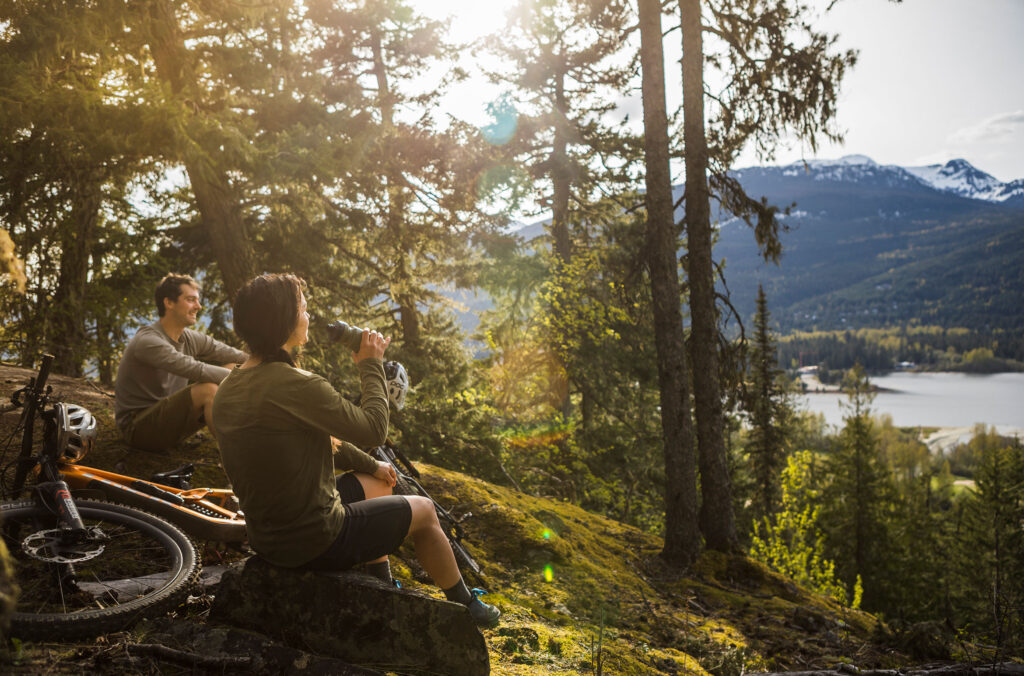 Retreat Recipe
Mix and match on the day to create your perfect itinerary.
Treat yourself
Move Mindfully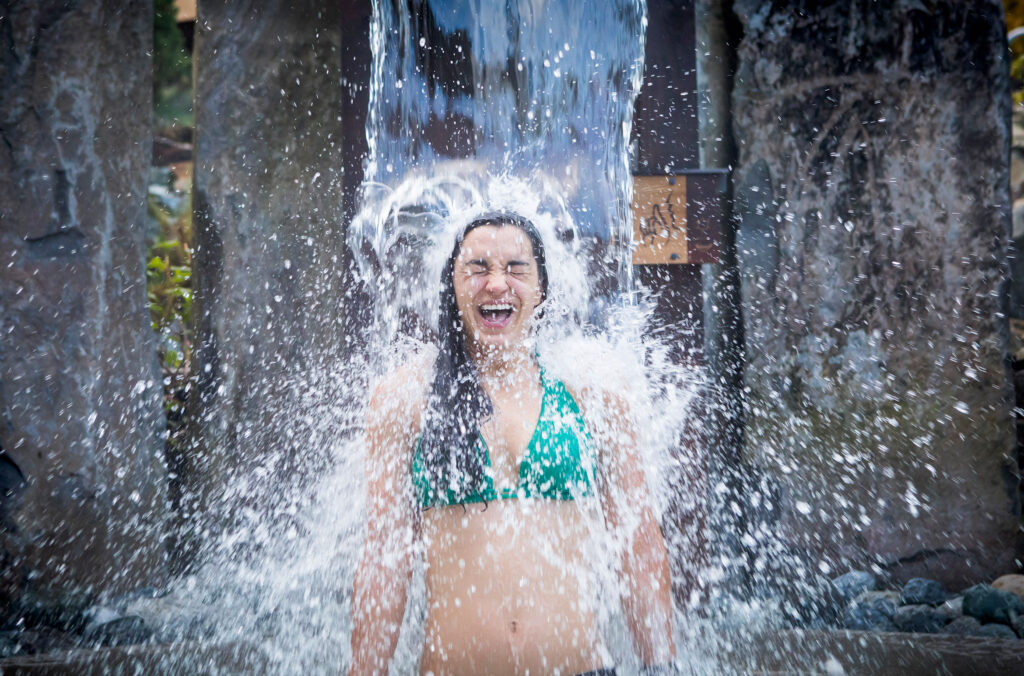 Reset and Rejuvenate
The Scandinave Spa is where you'll find an immersive (and silent) spa experience. The benefits of the hot / cold therapy favour the bold, so it's right up your alley. Set in the forest and complete with hammocks, a steam room, sauna and a nutritious cafe, it's relaxation at its finest.
Have an Adventure
Dine Out
Whistler has a very health-conscious community. Because of this, you'll find most restaurants have keto, paleo, or other nutrition plan friendly menu items. Find your lean protein, fresh from the coast, at renowned seafood restaurants like Araxi, Bearfoot Bistro and Sushi Village.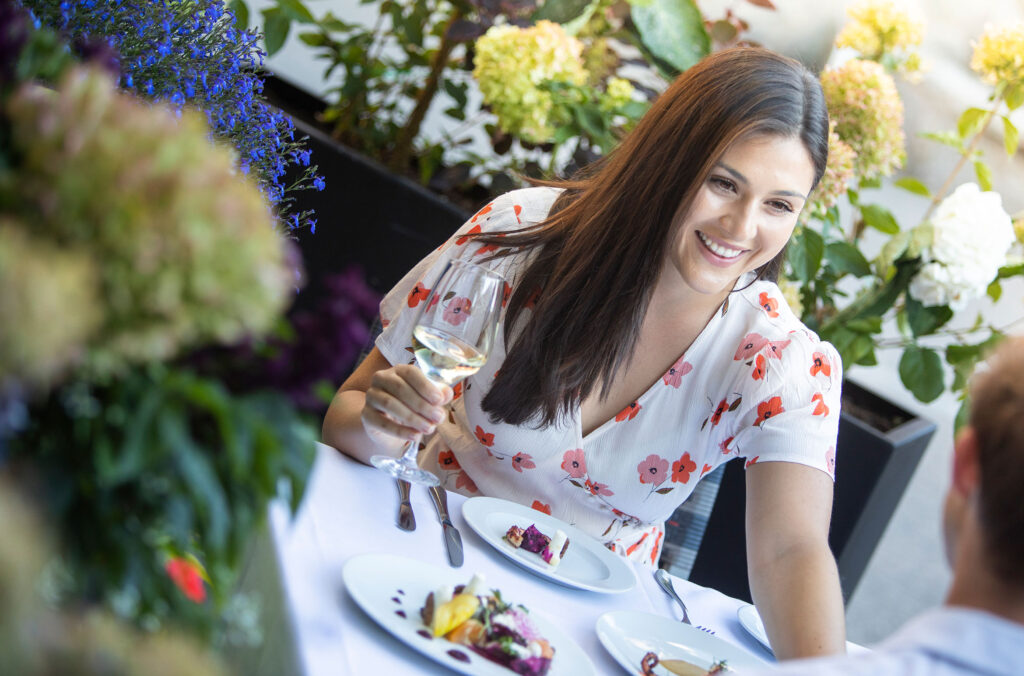 For the Blissful
You are intuned with your body, mind and soul and what you're intuiting is that you need time and space to connect. It's the time of year to celebrate new growth and longer, light-filled days, what better place to do that than in nature-abundant Whistler.
While this place does offer high-octane adventure, there's a slower, quieter undercurrent that draws people here. Whistler has always been a place for those seeking their own path, where will it take you?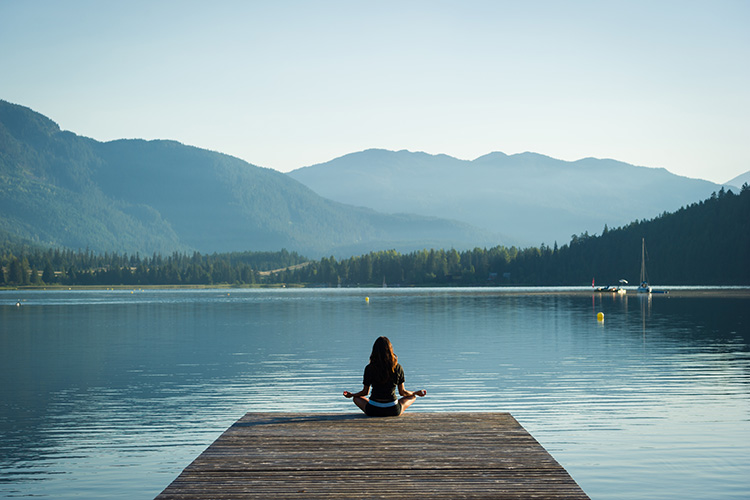 Treat Yourself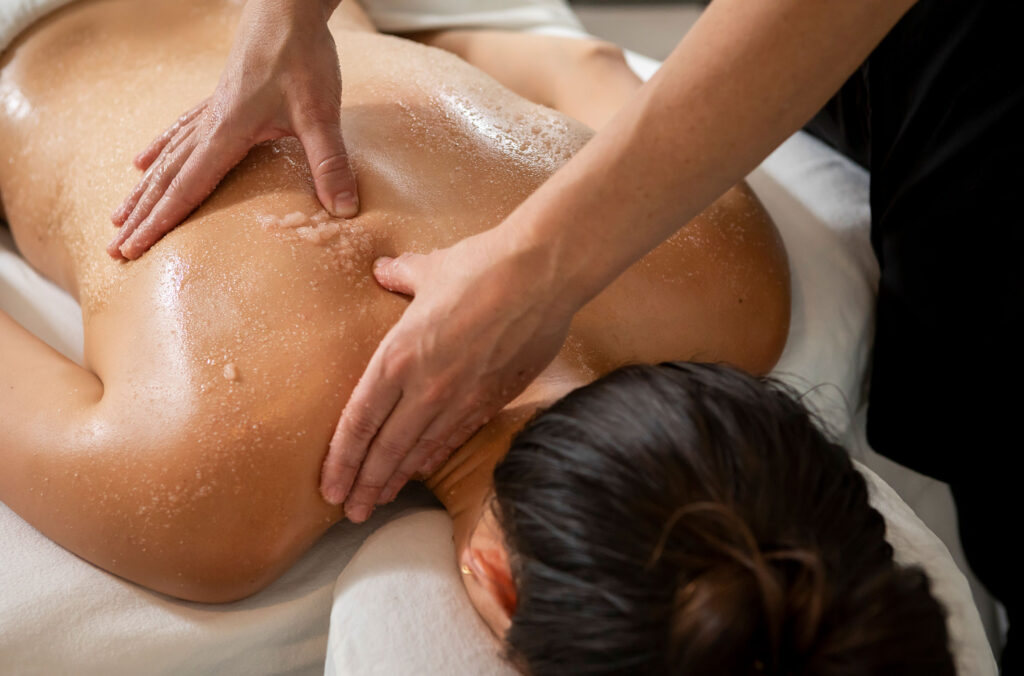 Mindful Movement
Reset and Rejuvenate
Meditate solo lakeside or join a guided meditation at Yogacara or the Whistler Public Library. With the fresh mountain air, we highly recommend taking your pranayama practice outside.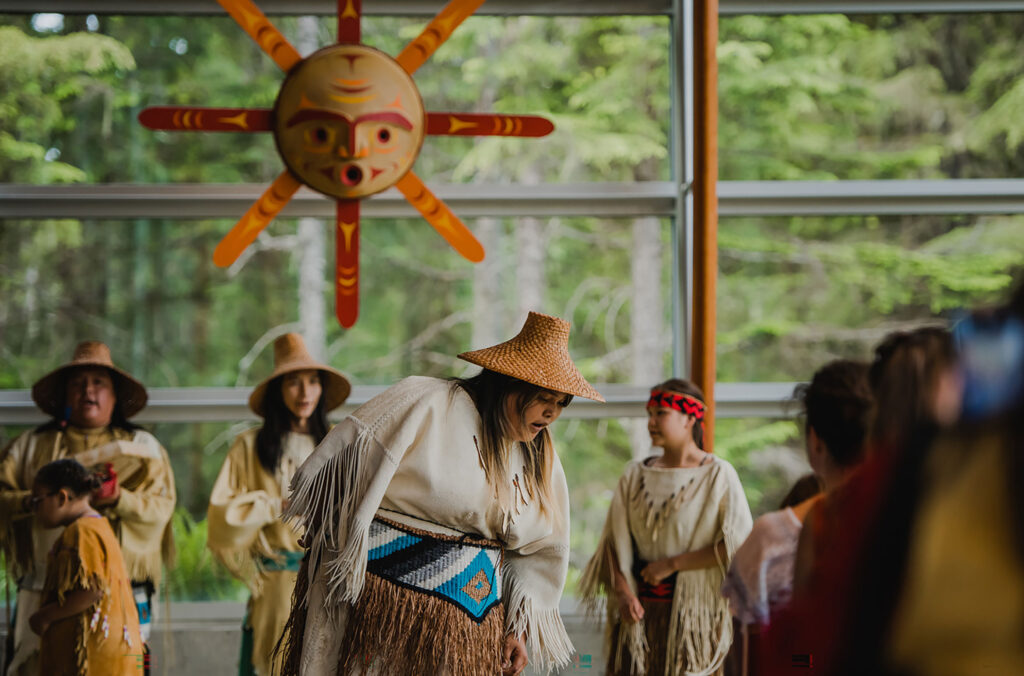 Have an Adventure
Dine Out
Whether you're flexitarian, vegan or somewhere in-between, available options are not something you need to worry about. Almost everywhere has at least one dish catering to vegan and veggies, see our Insider's Guide: Vegan and Vegetarian Eats to find the restaurants that go above and beyond.
For fresh, local produce you should also take a trip to the Whistler Farmers' Market which is held on Sundays every week starting in may.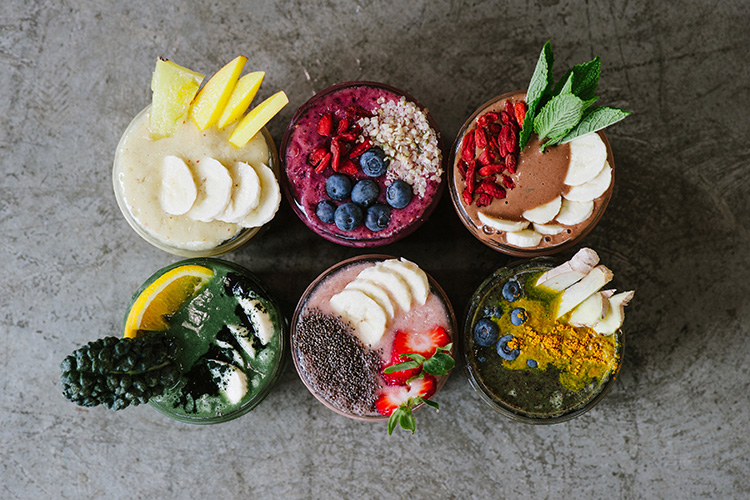 Now that you're inspired, it's time to pick dates and start planning on Whistler.com.
Fall in Whistler means more, like great value on accommodation with rooms from $135 CAD per night, plus a free $100 CAD Dining Voucher when you book a stay of 3-plus nights. Book in confidence with Whistler.com for Flexible Cancellation and a Price Match Guarantee. If you're dreaming of a trip to Whistler, enter our Find Your Altitude contest for a chance to win a six-night vacation with flights, accommodation and activities (including a heli trip) all covered.