Updated January 2020
There's something special about trail running, a child-like feeling of freedom that comes as you skip and scramble over natural obstacles. Rather than keeping to a steady rhythm as you do on the road, trail running requires you to constantly change pace and body position – a dynamic workout among the trees and alpine vistas. It's incredibly good for the soul.
Check out the video above to see why these pro and recreational Whistler runners dig the sport so much, and read on for more info on trail running in Whistler, including trails, gear, groups and races.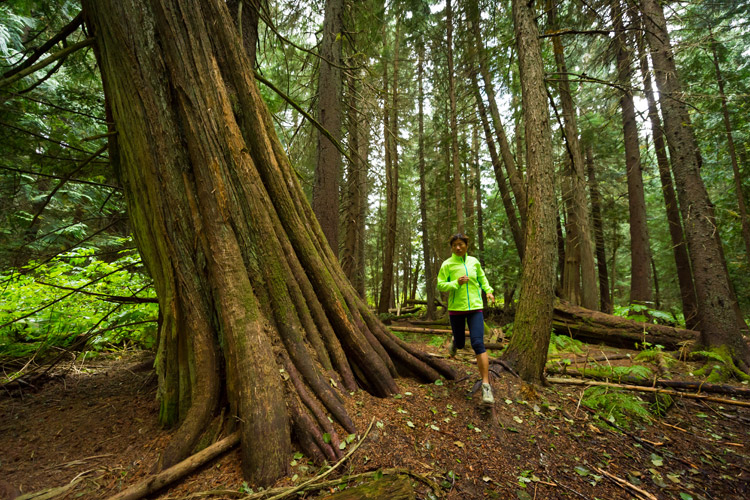 Running Routes and Trails
Whistler has an excellent selection of trails for all levels of runner, starting with rolling gravel trails around Lost Lake Park to more challenging high alpine terrain and ascent trails that take you from the valley to peak. Check out our suggested trail running routes here.
Gear
Deidre Tully, pro racer and manager at Whistler's Salomon Store says good shoes are key for navigating the roots and rocks of Whistler's forest trails, not to mention the alpine trails and boulder fields. Mountain weather can change quickly so for longer runs or runs with more exposure, packing a light jacket and other warm gear is recommended.  Check out shops based in Whistler like Salomon, Arcteryx, Columbia, The North Face Whistler, Source for Sports, Excess Backcountry and Escape Route for running gear and local advice on what to carry and buy.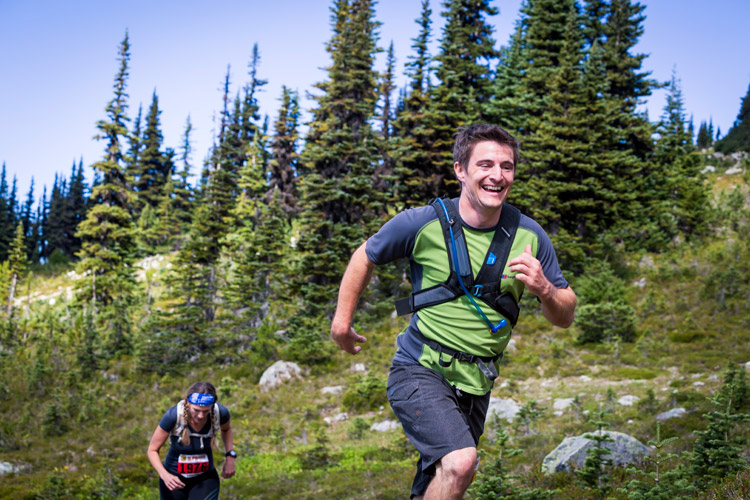 Trail Safety
As most trails head away from civilization (one of the big draws of trail running) Deidre recommends preparing for longer runs the same way you prepare for a winter backcountry expedition. Let someone know where you are going and when you will be back, carry food, water and spare clothes and brush up on your bear safety before you take off.
Trail Etiquette
Many of the trails are multi-use or mountain bike trails, so be aware of what kind of trail you are on and other users you might come across – staying aware of your surroundings is key.
Running Groups and Train Running Skills Courses
Taking a trail running course is highly recommended to learn the technique for moving across the trail safely, as proper technique can prevent injury and maximize your enjoyment. Whistler parkrun is a free weekly 5 k run in Lost Lake Park which is great for meeting people. You can also keep an eye on We Run Whistler for more groups and courses through the year – Whistler has a great running  community filled with passionate and knowledgeable people and it's well worth making the connection when you are in town.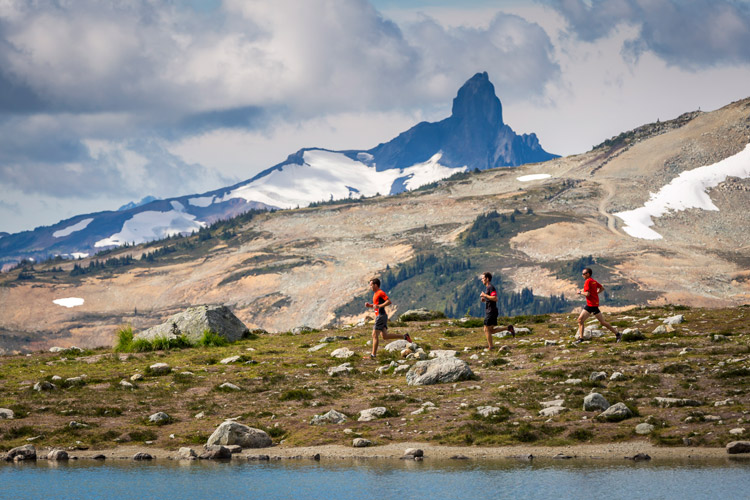 Races
If you feel the need to put yourself against the clock, Whistler has running races year round for all levels including some of the most spectacular alpine and long distance/enduro races out there. While some classics like Comfortably Numb happen earlier in the year, there's a ton of events still to come this year including the 5 Peaks Race on Blackcomb Mountain, The North Face Valley to Peak Race and the Whistler 50 Relay and Ultra. Whether you would like to try a 5 kilometre trail run, a relay or are gearing up for an ultramarathon, there'll be an event here for you – keep an eye on the full list of upcoming running events here and: Going the Distance: Running Events in Whistler
Time to get out there! Run far, fast and safe and if you want any more information on Whistler, hit up Whistler.com.