It's no secret that some of the world's best skiing and snowboarding, mountain biking and alpine hiking can be found in Whistler. But locals and astute visitors know the resort is so much more than an adventure seeker's paradise. This season, while the air is crisp and the snow-line descends, culture hounds can enjoy the Whistler's art and culture exhibits, film and theatre opportunities; here's a run down of a few things happening this fall and winter.
Visual Arts
Art of Canada
The Audain Art Museum is a must-visit for anyone interested in great Canadian art. The building itself is architecturally stunning, and the nearly 200 works that make up the Audain's permanent collection will take your breath away. Stroll through the various rooms and behold the world's finest collections of Northwest Coast First Nations masks, a large collection of works by Emily Carr as well as pieces by post-war modernists and contemporary BC artists.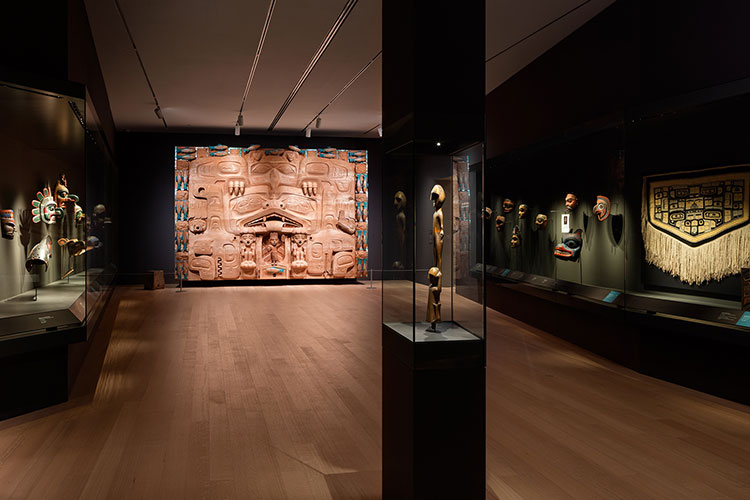 From October 23 through February 21, the Audain proudly presents Riopelle: The Call of Northern Landscapes and Indigenous Cultures. French-Canadian artist Jean Paul Riopelle immersed himself in Canada's northern landscape from the 1940s to the 1970s. His work celebrates and honours contemporary and historic Indigenous art from BC, Alaska, Quebec and Nunavut.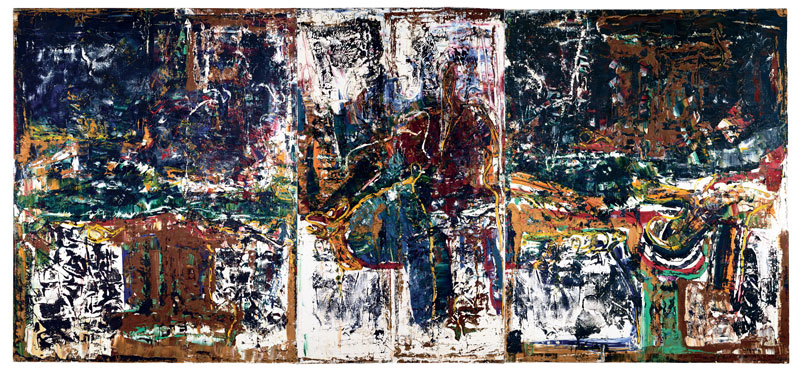 The Art of Trees
The Trees For The Forest gallery show at Maury Young Arts Centre honours the world's forests and supports the recovery of forested areas with spectacular paintings by a number of different artists. The exhibition, November 19 to December 19, is inspired by the reforestation projects of the non-profit group One Tree Planted, which works in 43 countries around the world. Admission is free.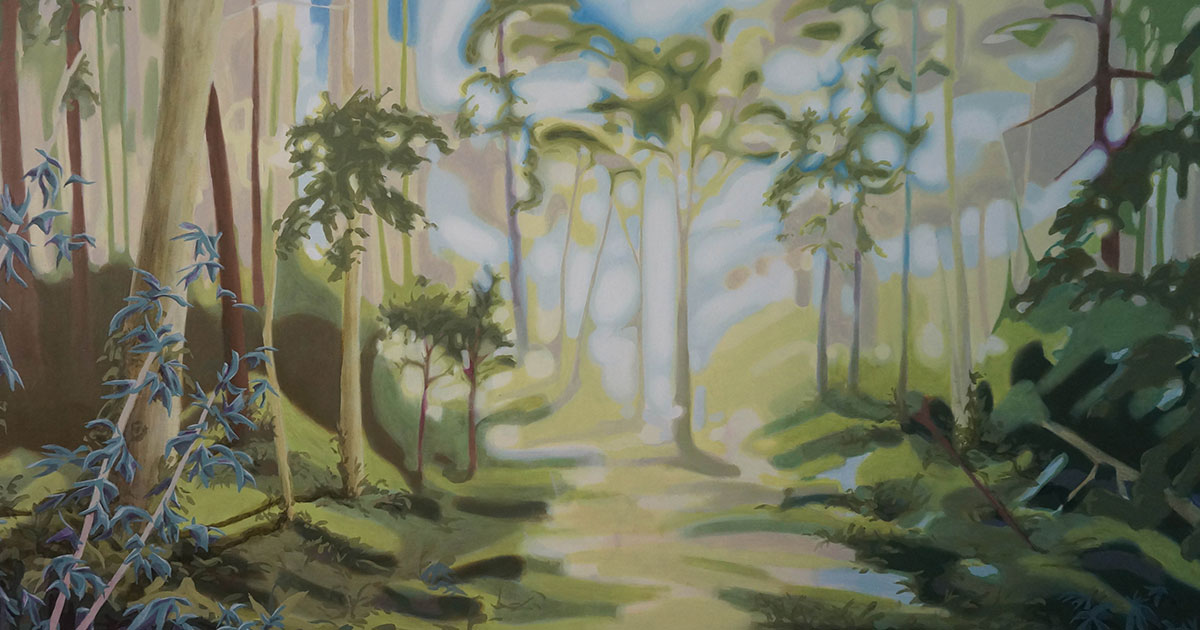 Culture
Whistler is located on the shared, traditional territories of the Squamish Nation and Lil'wat Nation. The Squamish Lil'wat Cultural Centre is a place where you can find out more about their rich culture that's so intertwined with the mountains, forests, rivers and oceans that surround us all here in the Coast Mountains.
Guided tours happen every hour, on the hour and are conducted by the SLCC's Cultural Ambassadors. There's also a beautiful gift shop teaming with locally-made items and the Thunderbird Cafe, where you have to order the bannock.
If you like crafting then take note of their Saturday morning craft workshops, from 10 AM to 12 PM. Learn traditional handicrafts and take home a one-of-a-kind souvenir. Led by the Cultural Ambassadors, these sessions allow participants to make a vibrant dream catcher with feathers, beads, sinew and a suede-wrapped hoop, a traditional Salish hand drum using deer hide and a cedar frame, a woven wool pouch, a wooden paddle rattle, or a pair of beaded earrings.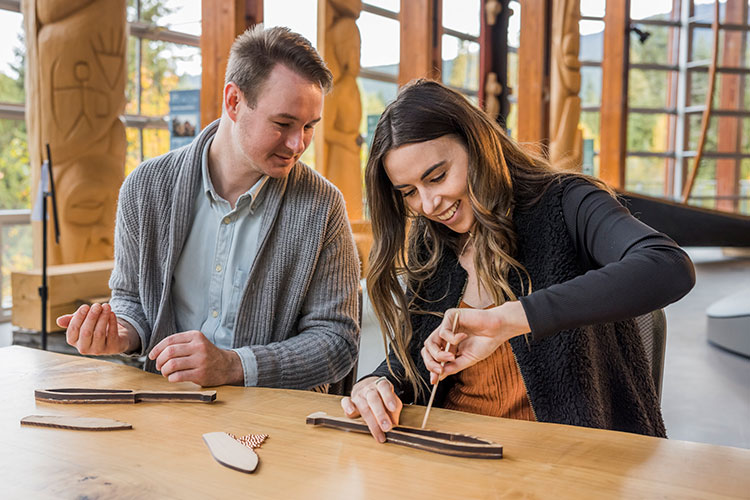 Film
Ski & Snowboarding Movies on the Big Screen
Whistler is also known for celebrating the best in mountain film-making, and fall and early winter is the best time to go to one in order to get your stoke on for the upcoming ski and snowboard season.
The International Freeski Film Festival (iF3) is on from October 21 to 23, celebrating mountain adventures and the adrenalin-fuelled lifestyle that comes with it. October 21 at the Maury Young Arts Centre, iF3's presentation All Girls features five world ski and snowboard movie premieres told from a female point of view. On October 22 at the Westin Resort & Spa iF3's Big Mountain Snowboard showcases seven incredible short snowboarding films.
Also on October 22, Matchstick Productions presents the action-packed full-length film The Stomping Grounds, which follows some of the world's best skiers as they explore breathtaking terrain from Idaho to the Alps to Norway. Then, on October 23, catch a dozen new film screenings and the iF3 Awards Gala at the Westin. For more details, visit festivalif3.com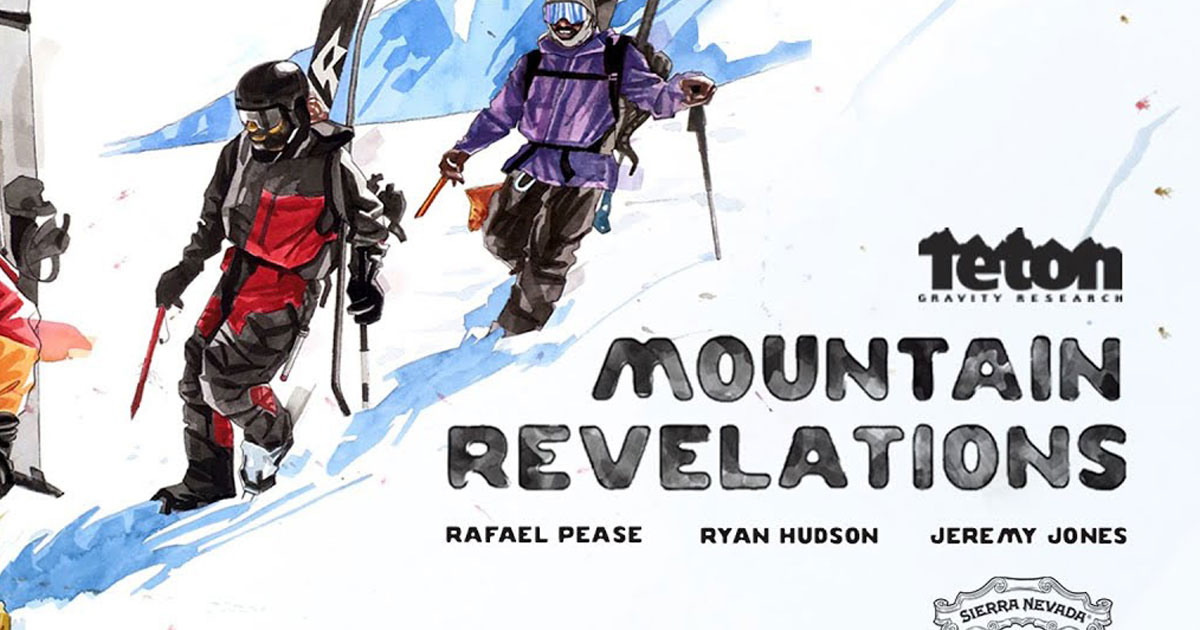 On November 6, Teton Gravity Research presents Mountain Revelations at Maury Young Arts Centre. This feature-length film follows three pro snowboarders from wildly different backgrounds on an epic ten-day exploration of the steep and unforgiving Chugach Mountain Range in Alaska. For more information, visit tetongravity.com 
Whistler Film Festival
Canada's Coolest Film Fest is happening December 1 to 31 and includes film premieres, industry summits, talent programs, celebrations and special guest appearances by actors and directors. This year, the Whistler Film Festival is a hybrid event with in-person events happening from December 1 to 5. The online component runs the entire month, with up to 100 movies available to stream, as well as access to filmmaker Q&As and a virtual awards celebration.
In-person event-goers will have access to 40 feature films and six short film programmes in-theatre in Whistler, including Oscar-contenders, breakthrough Canadian films and award-winning stories from around the globe. Select films will premiere exclusively at the festival including Altar Boy, Confessions of a Hitman and The Secret Society. The Whistler Film Festival hosts a very special big-screen, in-theatre presentation of one of the most acclaimed films of the year and for 2021 that's The Power of the Dog, with Benedict Cumberbatch, Kirsten Dunst, Jesse Plemons, and Kodi Smit-McPhee, directed by Academy Award Winner Jane Campion (The Piano).
The in-person festival will also feature filmmaker après events, conversations with top talent at WFF's Signature Series, networking opportunities and time to explore. Tickets go on sale November 2, 2021.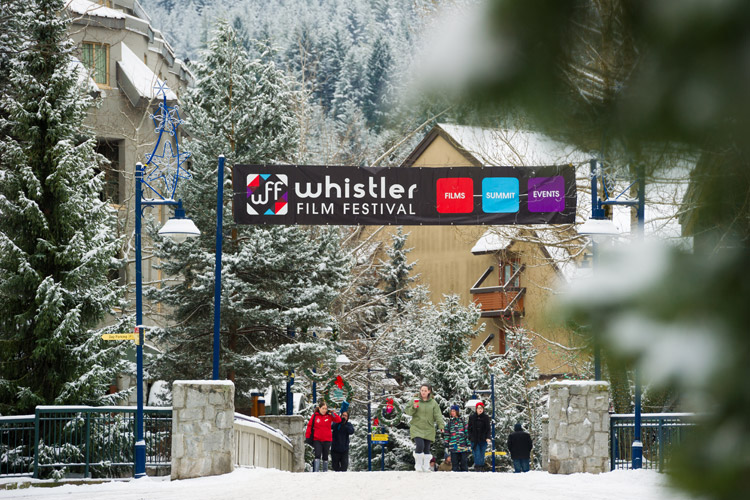 Theatre
Improv and Sketch Comedy
Starting on December 9, witness the hilarious magic of improv and sketch comedy in Laugh Out Live, a co-production of Ira Pettle and Arts Whistler. A troupe of incredible actors will take the stage for this truly original, eclectic, entertaining and edgy show (almost) every Thursday night until the end of April 2022. 
Theatre at The Point
Another local favorite is The Point Artist-Run Centre. Located on the far side of Alta Lake (close to Rainbow Park) The Point is a hub for live music, theatre and art. On Saturday, October 23, The Point is hosting The Chair Series, a one-of-a-kind theatre experience.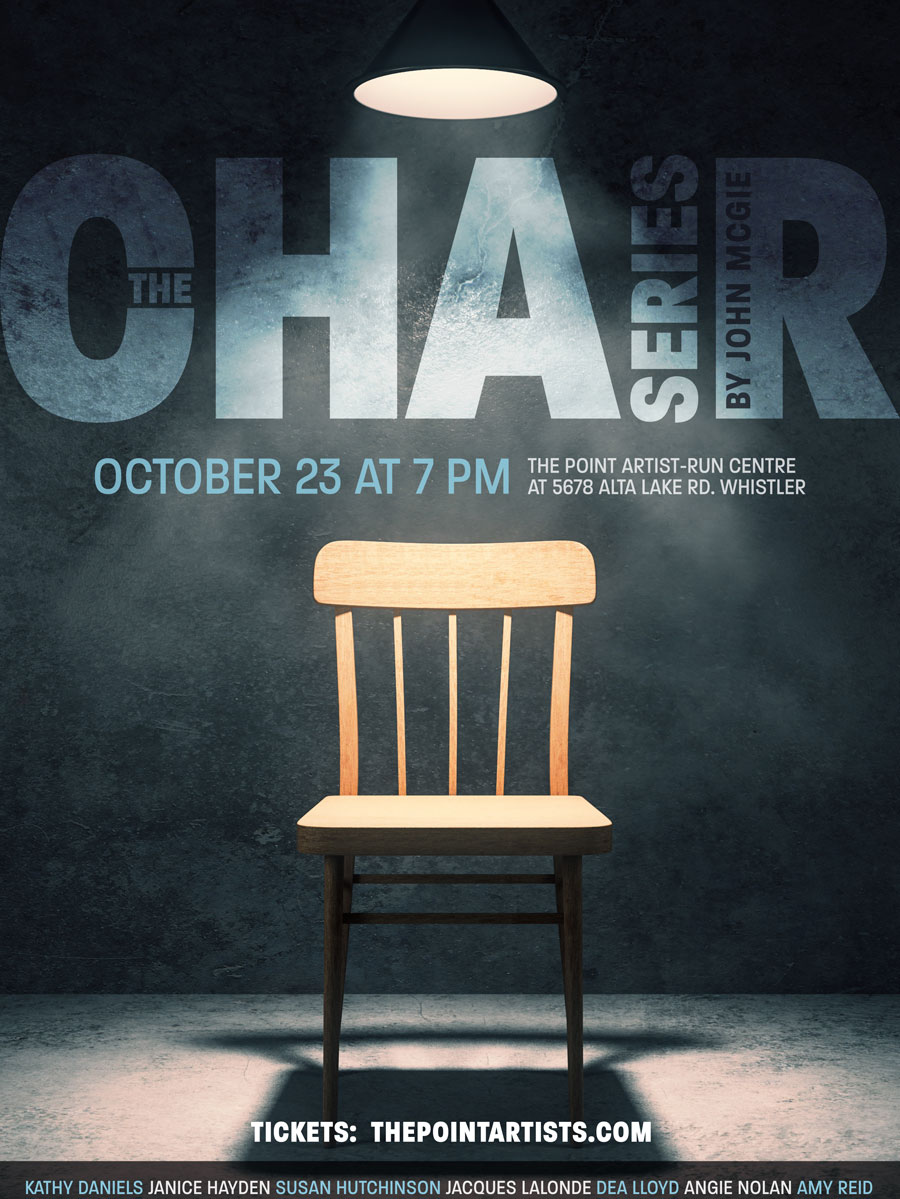 Vancouver playwright John McGie has created an evening of comedy, drama and the outlandish that features only a single chair as a prop and scripts written specifically for each actor. The pieces all stand on their own but flow together to create an overall arc and an unforgettable evening of entertainment. Tickets are available at: thepointartists.com/events 
Halloween & Festive
Spooky Fun
Celebrate all things ghoulish at Whistler's annual Tour De Pumpkins. Check out the collection of carved pumpkins on this self-guided outdoor walk through Florence Petersen Park from 6 – 8 PM on October 30. Live entertainment and spooky performances promise to delight all ages. Costumes are highly encouraged!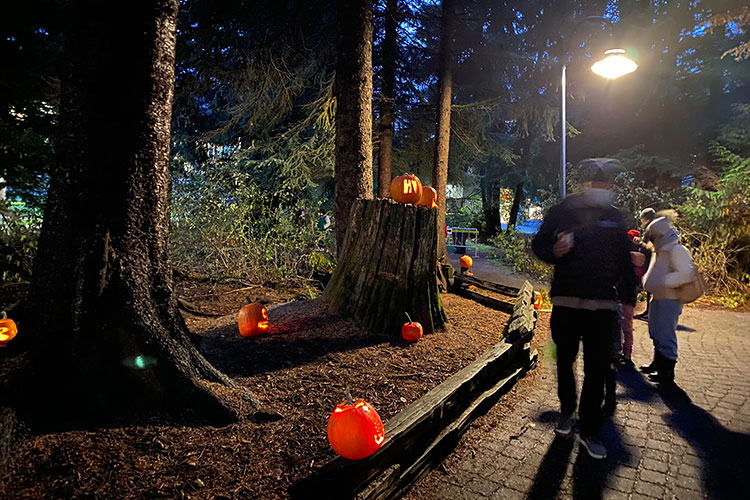 Sing Your Heart Out
Look no further for exciting holiday spirit than Maury Young Arts Centre on December 10, when the musical community group Barbed Choir presents their annual Holiday Singapalooza. Enjoy a set of festive holiday pop songs and an enthusiastic and sometimes silly singalong. Barbed Choir will lead everyone in some holiday favourites, then work with the audience as a group to learn a version of a bonafide holiday classic – including harmonies! Entry is by donation and supports the Whistler Food Bank. 
Winter Carnival
On February 20, celebrate winter and warm your spirit at The Point Artist-Run Centre's Cypress Point Winter Carnival. Enjoy indoor and outdoor festivities, skating (weather and ice dependent), games, live music and entertainment, all on the shore of beautiful Alta Lake. 
Local Artists Share Their Thoughts on the Arts & Culture Scene
This video is a little older, but it offers some beautiful insights from local artists on the local arts scene!
Feet Banks asks local artists why they choose to create and play in Whistler. BRIAN HOCKENSTEIN CINEMATOGRAPHY
These are just a few of the things happening over fall and winter this year, for more, take a look at Whistler.com's event calendar and join us in the mountains!
Book your winter trip now to secure up to 25% off lodging, 65% off lift tickets and 45% off rentals. Come experience Whistler Blackcomb's extensive terrain and adventure at every turn to see why we're known as one of the best resorts on the planet. Secure your winter getaway with Whistler.com for Flexible Cancellation and our Price Match Guarantee. Want to win a winter trip for two to Whistler? Check out our Drop In to Winter contest.
The artwork featured in the header image of this post is by Laura Scarr.