Whistler's trademark horn of plenty, Cornucopia, is set to overflow this November 4 to 28, so we thought we'd catch up with a member of our team who's been to Whistler's celebration of all things food and drink no less than 18 times!
Mary Zinck is one of Tourism Whistler's Travel Media team; taking care of visiting media from all over the world and making sure Whistler's latest news and happenings are at their fingertips. When asked why she's been to so many Cornucopia festivals, she gave a very simple reply. . .
"It's a festival that celebrates two of my favourite things in life, food and wine." – Mary Zinck, Manager of Travel Media at Tourism Whistler.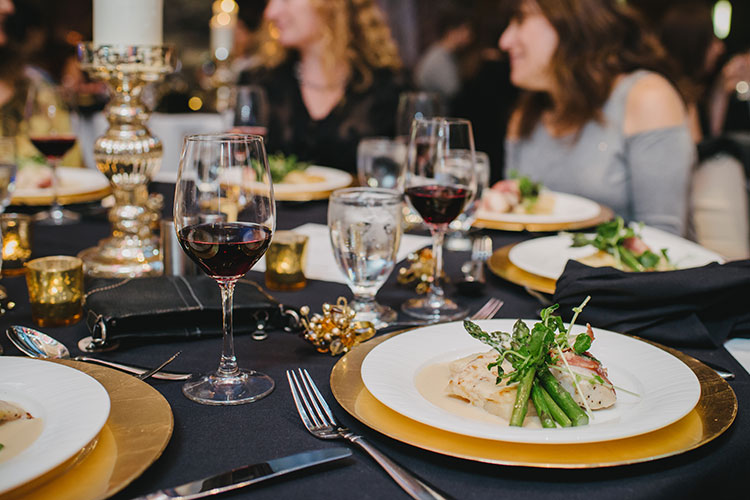 Since the festival's inception 25 years ago, Cornucopia has evolved into a showcase of everything food and drink, and this year they're offering over 125 events, which take place over four extended weekends, mainly Thursday to Sunday, throughout November.
This 25th-anniversary version of Cornucopia may look a little different from pre-pandemic festivals, but thanks to the tenacity of organizers the festival's 2021 calendar is teeming with a collection of modified experiences honouring Cornucopias of years past. The main difference for 2021 is that all the events are seated, and, depending on the numbers, you'll find yourself at a table with up to eight people. Signature events, educational seminars, culinary demonstrations, and winery dinners highlight the best from local and regional purveyors, growers, brewmasters, distillers and wineries.
What Will Our Cornucopia Expert Be Going to This Year?
Culinary Stages
"The culinary stages are one of my favourite events. You're served a three to four course paired-meal, while you learn how to cook it; garnering those expert tips and tricks from the chefs themselves. The price point is around $55, which is a steal."
An example of this is the Building the Perfect Seacuterie Board event, happening over lunch on Saturday, November 6. Vancouver Magazine's Mentorship Award-winning chef, Julian Bond will take you through his process of making the perfect alternative to a preserved meat board. Watch him pair and prepare a delightful spread of the most delicate seafood British Columbia has to offer with a delicious array of preservatives.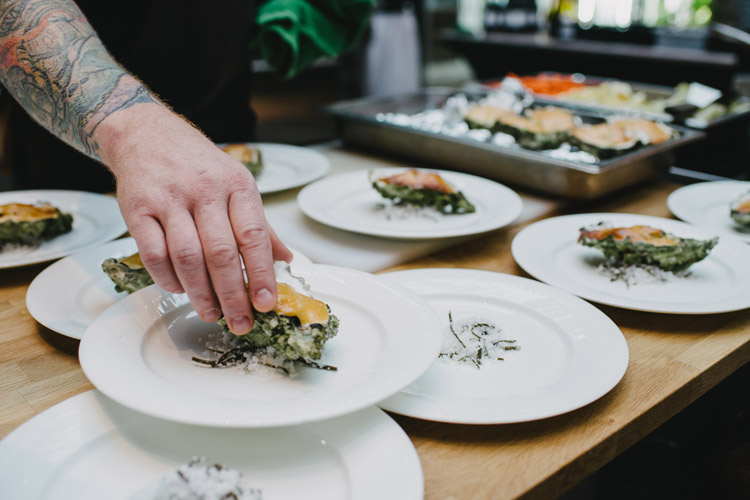 Drink Seminars
"The unsung heroes of Cornucopia are the drink seminars," explains Mary. "I try to go to seminars featuring a grape or region I'm unfamiliar with or afraid of, like almost any event featuring Old World wines – I usually end up loving them, but I'm completely intimidated by them. The seminars are more intimate, and you have the ability to spend time with these experts who love to talk about the product – whether it's wine, beer or spirits. There really are no stupid questions!"
Drink Seminars on Mary's list include Pinot Noir: Old World vs. New World, a guided tasting of a variety of styles of this popular wine, Yes Way Rosé!, whose seminar leaders are out to prove that rosé is not just for summertime sipping, and Wine (not Wine), which covers beverages that are kinda like wine, but not! She also points out that Top Value Wines and Single Malt Seduction: Secrets of the Cask are two popular drink seminar events that tend to sell out quickly.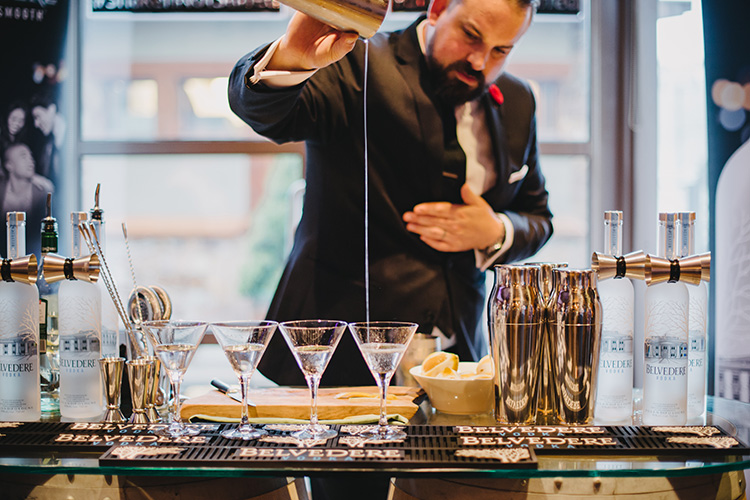 Signature Events
Cornucopia's signature events lead each weekend, starting with Taste of the World, where you'll experience a night of global flavours as you sample 10 tapas-style dishes paired with a selection of exotic beverages, including wines, beers and liquors.
"What I love about the signature events is the buzz and energy in the room. I often see people I only get to see once or twice a year, they might only live in Vancouver but life is busy, happily, Cornucopia draws them up to the mountains. I've also met some really great people who have become friends because of Cornucopia."
Weekend number two kicks off with BC House Party, a buffet-style dinner introducing you to some of the most magnificent dishes BC chefs have to offer, with BC wines to match.
Gut-busting in a whole other way, the third weekend starts with Comedy Kitchen, which brings together a trio of comedians; the forever entertaining Erica Sigurdson, the witty observations of Yumi Nagashima and, to close out the evening, headliner, Ivan Decker. Three drinks are included with the ticket. And then the lively Poured 2.0 rounds out the finale weekend with a selection of it all – beer, wine, cider and spirits – served up with beats from the DJ.
New for 2021
"For those who loved the Crush event of years past, Winery Speed Dating is the ticket to go for," suggests Mary. "It features 10 wineries served in a fast-paced, speed dating style, where you could find a wine (or two) you'd want to take home."
What would a silver anniversary be without an extravagant celebration? Book your seat at the 25th Anniversary Dinner featuring five of the Sea to Sky's executive chefs partnered with a winery of their choice to commemorate this milestone year (this event is now sold out!).
Chefs hard at work. PHOTO DARBY MAGILL

"I'll be donning my sequins and platform dancing shoes for the Murder Mystery Dinner," laughs Mary. "They're transporting guests back to 1979 to the legendary Studio 54."
The ominous feeling that something is about to happen will keep diners on the edge of their seat throughout a four-course dinner with pairing happening on Saturday, November 20 (this event is now sold out!).
INSIDER TIP:
If you find the event you want is sold out, try contacting the team at Whistler.com about the
Cornucopia Sip, Savour & Stay Package
as they might have a few in reserve (not guaranteed).
"Luckily for me, every day in Whistler I'm surrounded by incredible restaurants. I would be lying if I didn't say I will be squeezing in one (ok, more than one!) of the dinners created for Cornucopia by this resort's talented culinary and drink teams."
Some restaurants are still busy organizing their events, but we know that Nita Lake Lodge, Bearfoot, Il Caminetto, Four Seasons Resort Whistler's SIDECUT, Fairmont Chateau Whistler and Whistler Tasting Tours are just a few of the options festival-goers will have to choose from this November.
These events are just a snapshot of what's taking place this November during Cornucopia. For the full schedule visit WhistlerCornucopia.com.
Tempted to join us in the mountains this November? Take a look at the Cornucopia Sip, Savour & Stay Package, where you can book three nights accommodation and event tickets starting from $89 CAD per person, per night, and get a $100 dining gift certificate. Bottoms up!