Beer and the outdoors go together hand in hand. There's nothing quite like rewarding yourself with a cold, crisp beer after an exciting day in the mountains. Thankfully, the wheels of the craft beer revolution have been rolling in Whistler for some time now and we're lucky enough to be home to some amazing breweries that have put us on the map of the BC Ale Trail.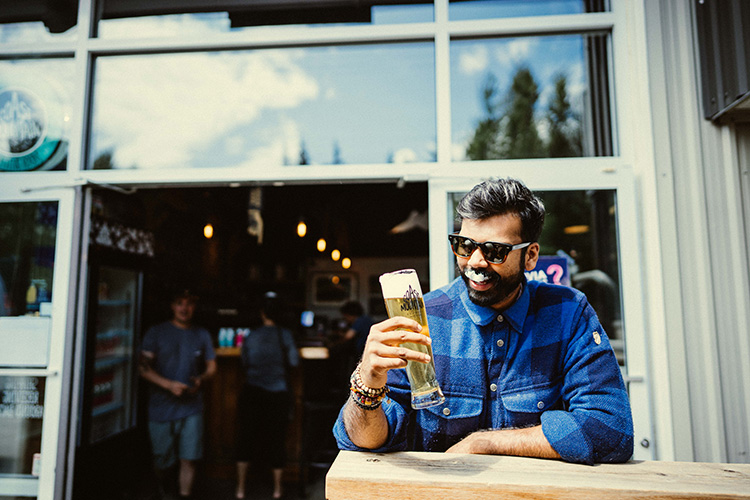 What's Brewing in Whistler Village
High Mountain Brewing Company Brewhouse
Where to Find It:
You'll find the High Mountain Brewing Company Brewhouse (The Brewhouse) beside the ever-popular Olympic Rings and Whistler Olympic Plaza in Whistler Village. The plaza hosts concerts during the summer, ice-skating in winter and events year-round, so you're sure to find yourself in this area during your time in Whistler.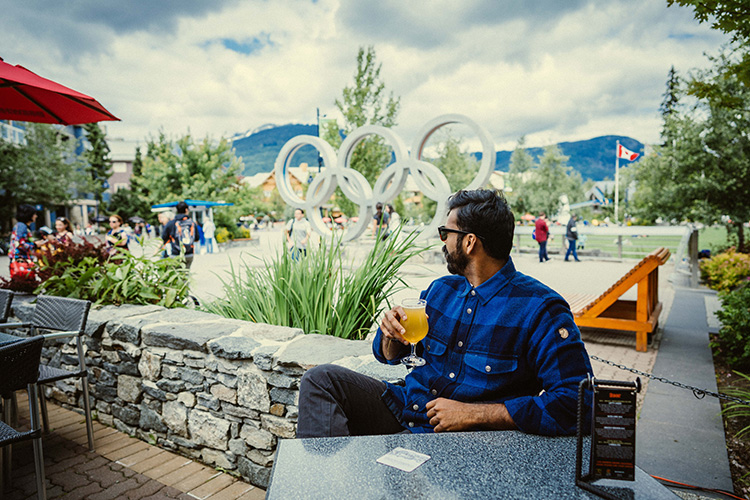 With a suntrap patio and spacious bar, The Brewhouse is a popular choice for patrons looking to finish off their day with a tasty beer. Because of its great location on the Village Stroll, The Brewhouse has a mix of locals who just finished work, visitors taking in the sights and adventurers down from the mountains.
What to Order:
High Mountain Brewing Company has four staple beers with additional rotating seasonal beers. For the lager lovers, you have to try the Lifty Lager which has won two BC Beer Awards.
The 5 Rings IPA is one for the hardcore beer lover. With a strong hoppy palate and a malty bit, this is a true IPA. In 2012 and 2014 it won "Best IPA" at the BC Beer Awards.
If your beer taste falls in between a lager and an IPA then the Alta Lake Ale is a fantastic choice. This ale is aromatic and flavorful, whilst remaining smooth to drink.
Further reading: Meet the Brewmasters, Derrick Franche of The Brewhouse.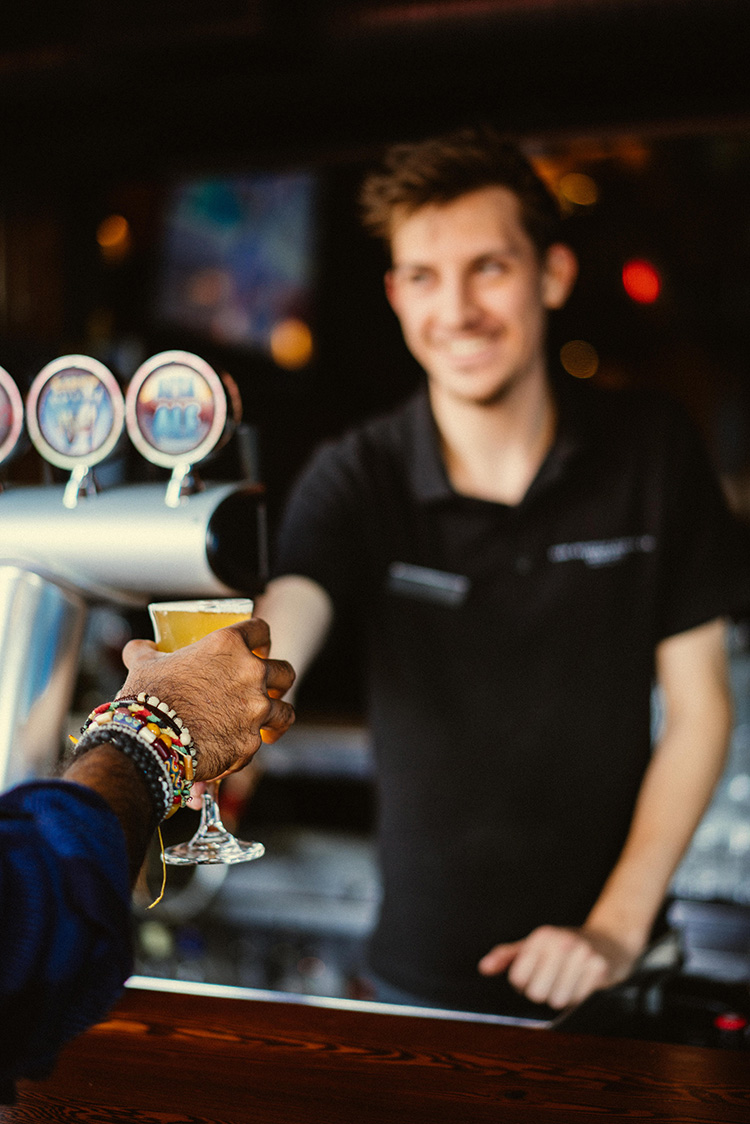 What Makes It so Good:
Having a brewery located inside one of Whistler's most popular bars and restaurants is what makes High Mountain Brewing Company special. There are not many craft breweries that have a menu featuring rotisserie chicken, brick oven cooked pizzas, and ribeye steak!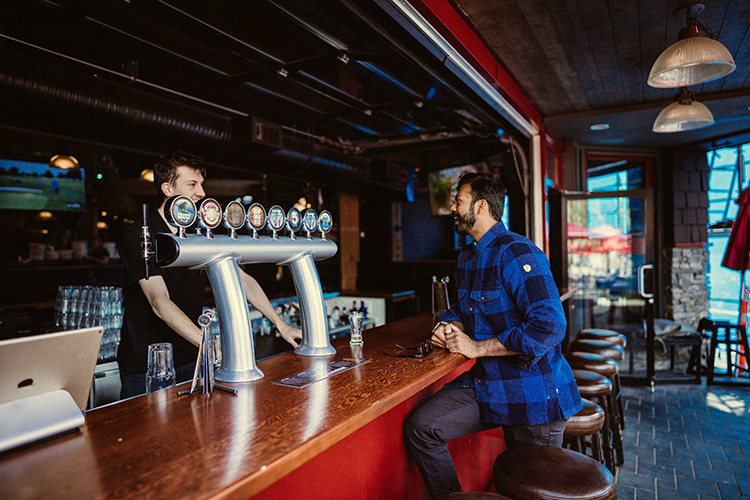 What's Brewing in Function Junction
Function Junction is home to two breweries and is easily accessible by bus. You'll be glad you left the car at home once you start sampling the beers here! You can also access Function Junction by bicycle or foot, thanks to the impressive Valley Trail network.
Whistler Brewing Company
Where to Find It:
Function Junction, also known as Whistler's coolest neighbourhood, is home to the well-established and much-loved Whistler Brewing Co. You'll find the brewery less than a 10-minute drive south of Whistler Village on Millar Creek Road.
Function Junction is surrounded by famous Whistler bike trails and Whistler Brewing Co. makes the perfect finishing point for your ride. Whistler Brewing Co. is also very close to one of Whistler's most popular hikes (summer and winter) –  Train Wreck. So after your activities, make sure you stop by the brewery and treat yourself to one of their craft beers.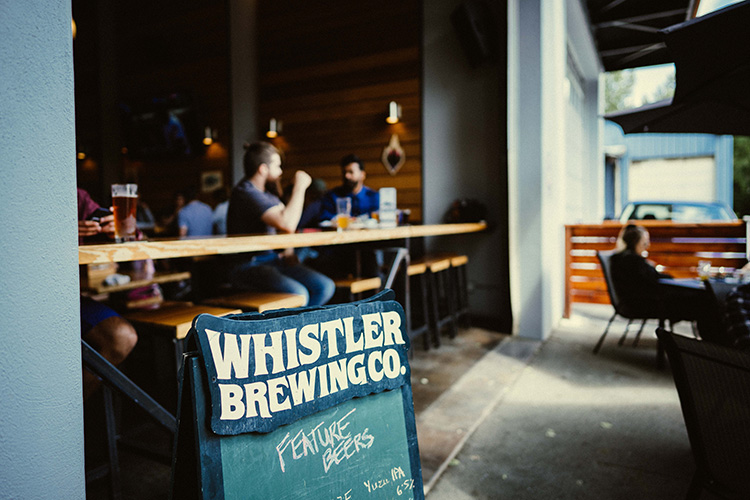 What to Order:
If you've been to any bar or liquor store in Whistler then you've surely seen some beers from Whistler Brewing Co.
Their most popular beer has to be the Bear Paw Honey Lager. This beer is a unique twist on the classic lager adding a sweet finish and a welcoming scent. The lager is so good it won the "Silver Award" at the World Beer Awards 2017 in the Flavored – Honey / Maple category.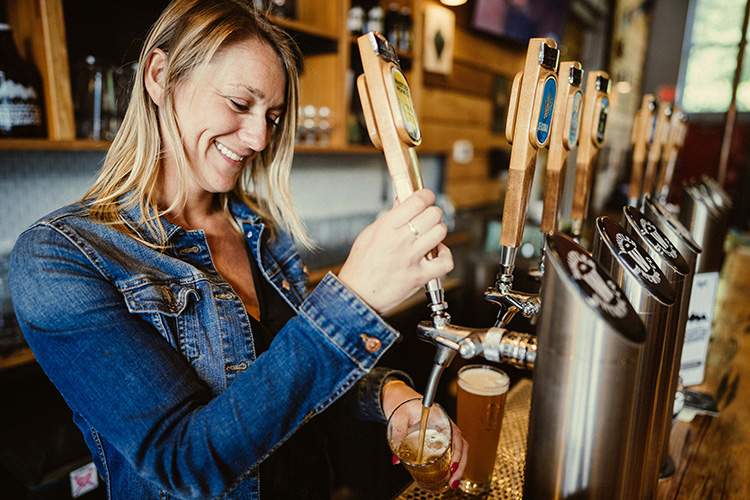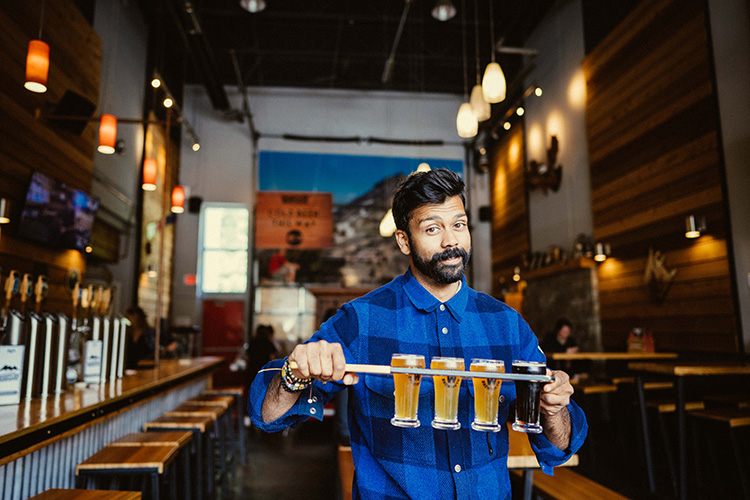 The Forager Lager is a gluten-free option that has taken Whistler and BC by storm. The beer is brewed with a grist of sorghum and rice but still manages to pack a punch with its hoppy flavours.
The return of the summer seasonal beer from Whistler Brewing Co. is always hotly anticipated. Their Grapefruit Ale is a flavourful thirst-quencher with a zesty kick. It's the ideal beer for relaxing with friends in the sun and planning your next adventures!
Further reading: Meet the Brewmasters, Matt Dean of Whistler Brewing Co.
What Makes It so Good:
The Whistler Brewing Co. has a unique setting. Its large roll-up garage doors and glimpses of the brewing process give it a strong industrial feel. With the doors rolled up and the sun shining, it's not long until the patio fills up with people sampling beers and ordering plates of nachos. They have live music every Friday evening and run tours of the brewery daily, except for Sundays.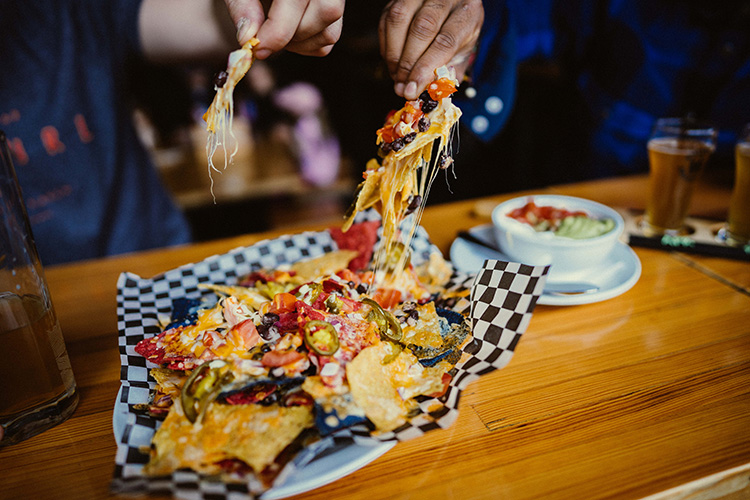 Coast Mountain Brewing
Where to Find It:
You'll find Coast Mountain Brewing near Whistler Brewing Co. in Function Junction. Hidden amongst some of Whistler's most unique stores and activities is our newest brewery. More and more stores are popping up in Function Junction and adding to its creative and cool vibe. After an afternoon of exploring up-cycled clothes stores, art galleries and organic markets, you can pop into Coast Mountain Brewing for a well-earned beer!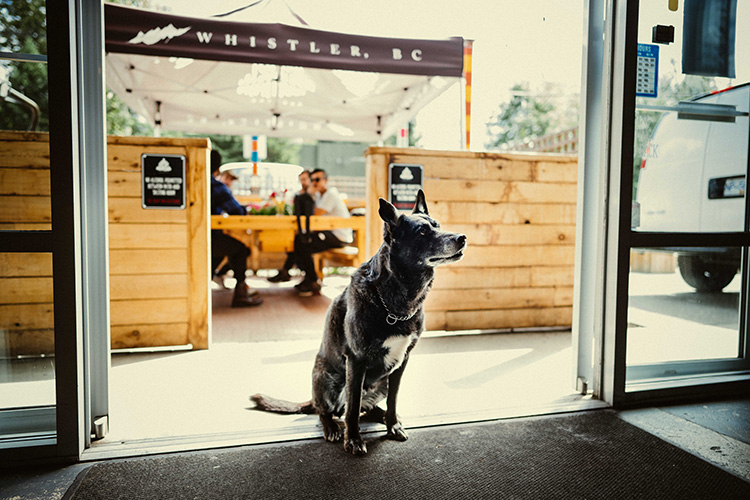 What to Order:
Since opening in 2016 Coast Mountain Brewing has become known as one of the most innovative breweries around. Everything from the beer, the names and even the packaging screams originality.
The Day Dreamer IPA is one of Whistler's most sought-after beers. It's a juicy, hazy IPA with sweet tropical notes. One pint of this and you'll see why most bars in Whistler stock this beer.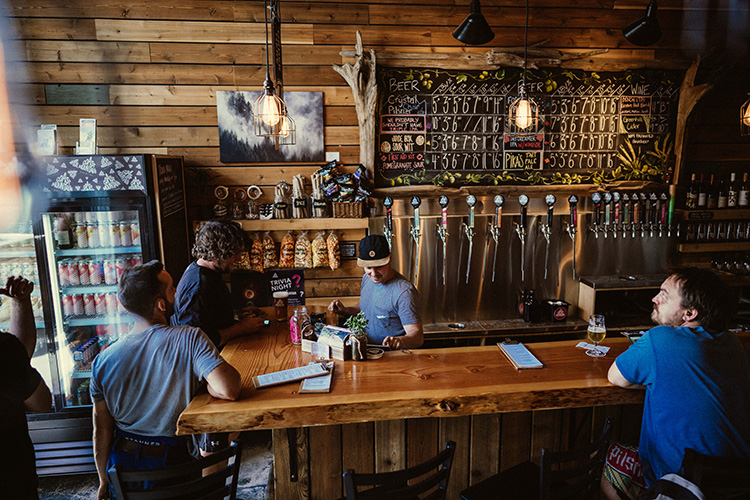 Sometimes you just crave a cold, sharp, refreshing beer. Nothing too challenging or complex. That's why Coast Mountain Brewinig created the Green Run Session Ale. It's smooth, slightly herbal and perfect for any social situation.
If you're looking for something with a little more punch, look no further than the Musical Bumps IPA. It balances being bitter and floral without being overpowering. As Coast Mountain Brewing say themselves, "It bites back (just a little)".
Further reading: Meet the Brewmasters, Kevin Winter of Coast Mountain Brewing.
What Makes It so Good:
Coast Mountain Brewing combines an industrial brewery with a sleek, modern bar. Wooden counter-tops, intimate lighting and a blackboard menu that changes daily all set the scene for a great afternoon or evening of beer tasting.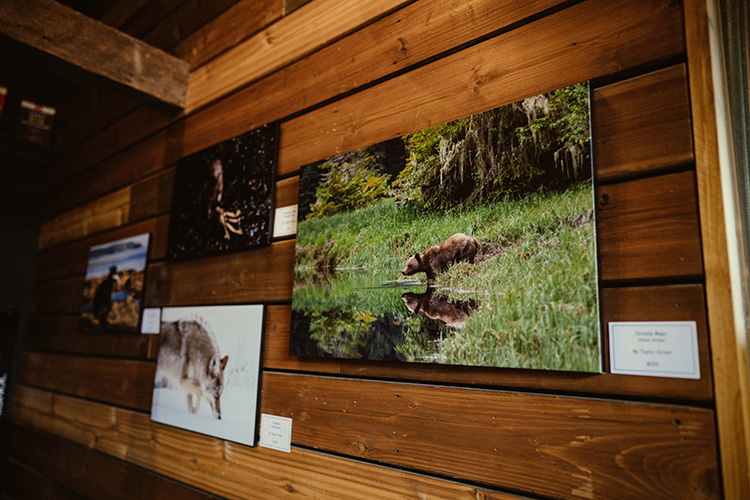 Thirsty yet? Start planning your craft beer vacation at Whistler.com so you can quit reading about these beers and taste them for yourself! 
PS. What pairs well with beer? Art and culture, of course!