Words, Photos & Rider: Hailey Elise  Photos, Video & Rider: Ollie Jones Photography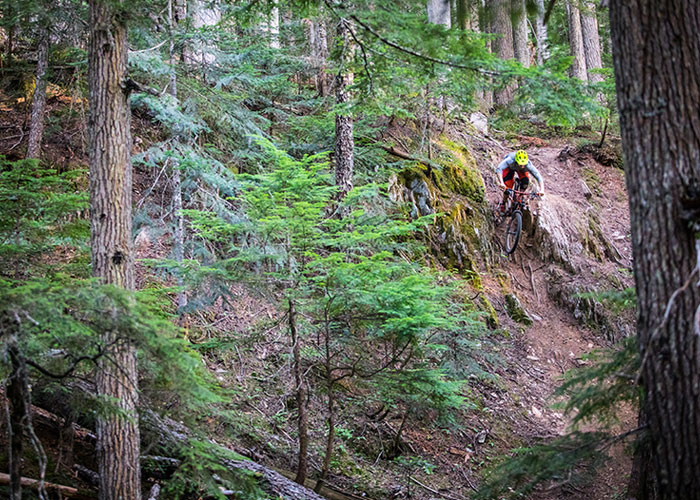 The Whistler Mountain Bike Park may be the reason you packed your bike up and travelled by plane, train, or automobile to the coastal mountains; but it shouldn't be the only biking that draws you here. Outside the bike park exists an enormous trail network, built and maintained by locals and the Whistler Off Road Cycling Association, known locally as WORCA. The trails in Whistler have grown to cover over 200 kilometres and the Insider continues to explore the five unique sub-networks within, all serving up their own special something.
Blackcomb Trails
What to Expect
The trails on Blackcomb have a checkered past with many of them coming into existence as rogue builds in a stunning forest that also acts as a controlled recreation area. Over the years, Whistler Blackcomb adopted several and provided the annual maintenance required for continued enjoyment. As a result, the Blackcomb area boasts some incredible descents that possess qualities that cannot be found anywhere else in the valley. This zone features long fall line trails with plenty of roots and interesting features sprinkled here and there. It might be rooty, but flow and speed are easy to acquire, making many of the trails local favourites. Starting at the lower part of the mountain, in the Upper Village, beginner or intermediate riders can climb up the ski hill and dart into the old trees for some singletrack fun. As you climb higher, single and double blacks become available for riders looking to challenge a variety of skills.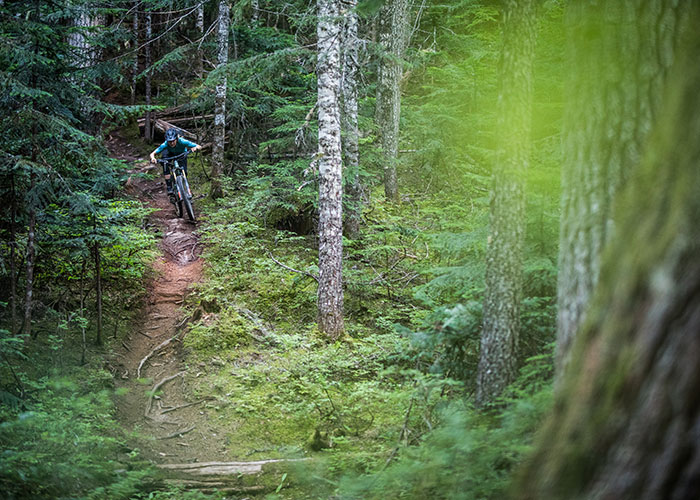 Be Prepared
Many of the trails are accessible via a strenuous climb. A majority of it being on the active Blackcomb access road which requires riders be wary of ATVs and the occasional work vehicle. In addition to the rocky terrain, it begs riders to come prepared with adequate water, a cell phone, spare tube, patch kit, and pump. It's also not uncommon to see bears grazing lazily on the grassy slopes. Make sure to practice being bear smart by giving ample room and not lingering.
Blackcomb Trail Suggestions
Suggested Beginner Trail
Magic Chair
This singletrack trail takes you underneath the chair (or the soon to be new Blackcomb gondola). Its gentle slope and long curving berms make for a great introduction to the sport or a flowy ride down for a beer at one of the many restaurants located in the Upper Village.
Suggested Intermediate Trail
Instant Gratification
This short but oh so sweet intermediate trail is found near the beginning of the Blackcomb access road. A few small benches exist at the beginning but can easily be rolled. Recent work has developed some fun swooping corners that lend flow to the overall ride. As you carry on, a short ladder bridge takes you into a clear-cut and then it's a short climb back to do it all over again or exit above Lost Lake.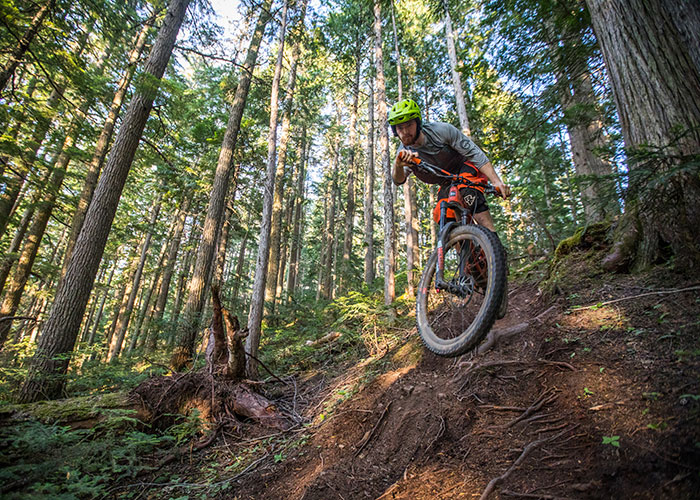 Suggested Expert Trails
Crazy Train
One of the rowdier trails in the zone, Crazy Train is described as "old-school" and is suitable for aggressive mountain bikers. The steep descent is anything but old and will have you hanging on as you manoeuvre technical sections filled with rooty goodness. Feeling brave? Try the infamous Crazy Train rock roll – just make sure you're prepared for the chundery run out.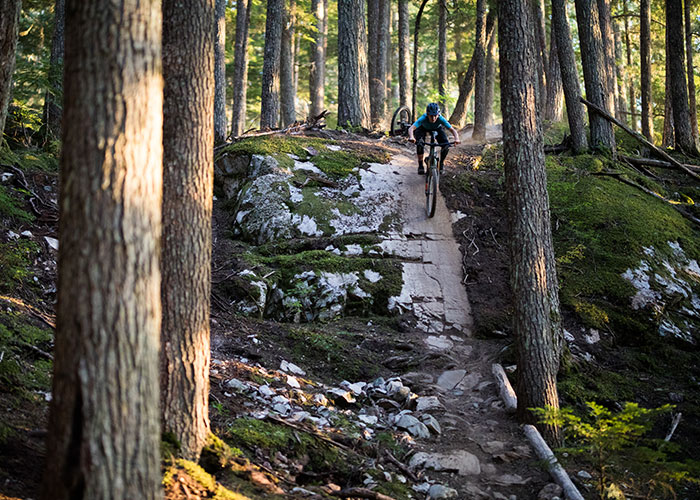 Hey Bud
Hey Bud is a one of the original pioneer trails of the Blackcomb area. It's just as rooty and rocky as it's neighbour, Crazy Train but holds a few more airtime options – "options" being the operative word. A more sustainable section was built onto the end of this double black diamond to join old and new trailbuilding methods, and all the good times.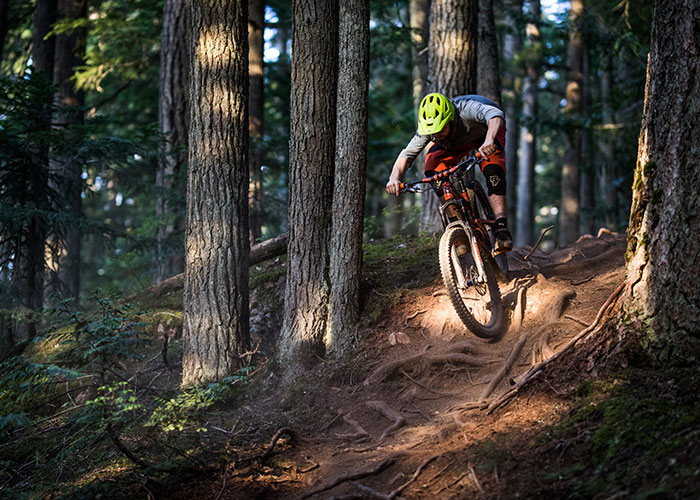 Dark Crystal
Dark Crystal is the newest trail to make its way into the Blackcomb network. It is located at the bottom of the Crystal Ridge Express Chairlift, resulting in a long ride up. Don't worry, the ascent is worth it with the extra-long flowy and technical ride down. Special attention was paid to designing the trail around the terrain and limiting the need for braking. The result is magical and so worth the climb.
These Trails Don't Build Themselves – How to Get Involved
We hate to break it to you, but there's no such thing as a trail fairy; Whistler's mountain bike trails didn't magically appear. In fact, hundreds of hours go into building and maintaining the trails each year. You can support by donating, becoming a member and joining a volunteer trail-building night. Get the latest trail updates, know the riding code and connect with the biking community over at Whistler Off Road Cycling Association (WORCA).
Check out the other installments of this five-part series:
#1 Insider's Guide to Whistler Mountain Bike Trails: Whistler North
# 2 Insider's Guide to Whistler Mountain Bike Trails: Lost Lake
# 4 Insider's Guide to Whistler Mountain Bike Trails: Cheakamus
# 5 Insider's Guide to Whistler Mountain Bike Trails: Westside
From road to ripping downhill, we love bikes. Learn more about biking in Whistler over at Whistler.com.