It's that time of year when mornings are cooler, days are shorter and our thoughts turn to skis, snowboards and potential offerings to the various gods of bluebird powder. Inevitably though, once everything is tuned and waxed, there's going to be some time to fill as you wait for the white gold to arrive. Luckily fall and early winter are a great time to take in some of Whistler's world-class arts and culture.
Audain Art Museum
Right in the heart of Whistler Village, the Audain Art Museum melds seamlessly with its environs thanks to internationally renowned Patkau Architects. Look for the six-metre-tall bronze sculpture, The Three Watchmen, by revered Indigenous artists James Hart (7idansuu), Xwalacktun and Levi Nelson (Svpyan), that connects the building with the Village Stroll.
Visitors have until October 9 to see the special exhibit Manabu Ikeda: Flowers from the Wreckage. Ikeda's meticulously detailed pen-and-ink drawings bring attention and awe to viewers, as a way of sending warnings about the painful reality of environmental disasters.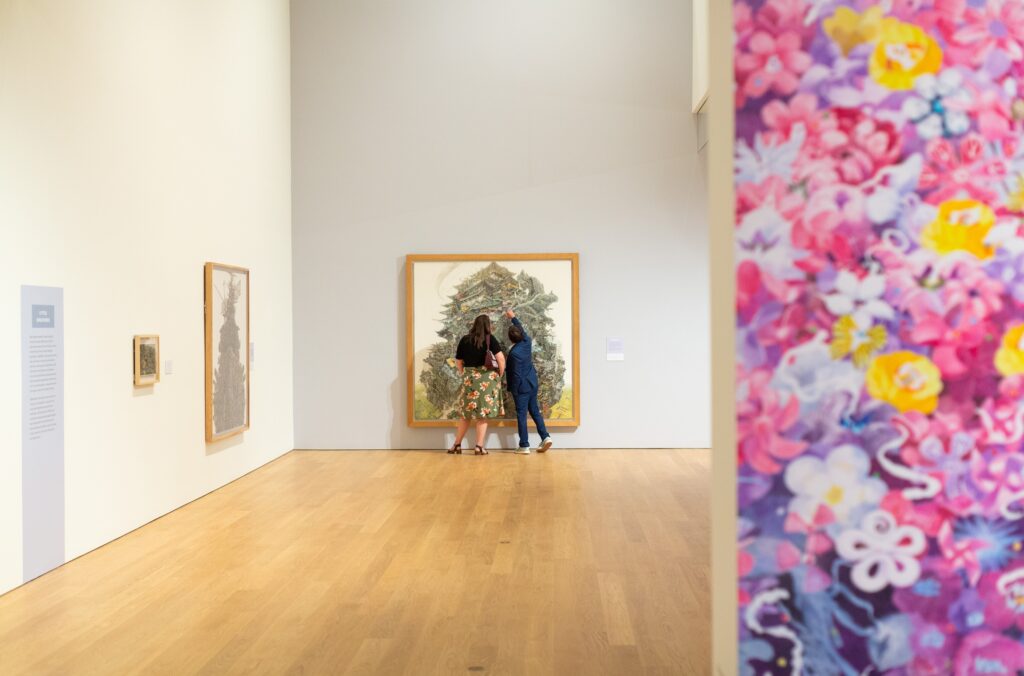 Celebrate the final days of Flowers from the Wreckage with an adult Ikebana workshop, happening at the Audain on October 7 from 1 to 4:30 PM. This experience starts with a Curatorial Tour of the exhibit. Participants then work with florist, Reimi Kishimoto to create unique floral designs inspired by Japanese Ikebana arrangements.
The next exhibition in the Upper Galleries will be Karin Bubaš: Garden of Shadows, featuring enigmatic photographs of women in remote outdoor settings, alongside her innovative photographic sculptures that layer images to depict West Coast forests and floral arrangements. Both types of work invite viewers to contemplate the hidden aspects of nature and human experience.
There will also be a series of still-life flower studies (inspired by the paintings Manet made on his death bed) built into three dimensions using the technique of paper tole. Garden of Shadows is on display from September 23, 2023 – January 29.
INSIDER TIP: Visit the Audain between September 23 and October 9 to see both Flowers from the Wreckage and Garden of Shadows. Just make sure you allow yourself plenty of time to take it all in!
The upcoming winter exhibition Gathie Falk: Revelations explores the career of this legendary Canadian artist. Now 94, Falk (b. 1928) is of Mennonite heritage and was born in Brandon, Manitoba, settling finally in Vancouver, where she established herself as one of Canada's most visionary and experimental artists.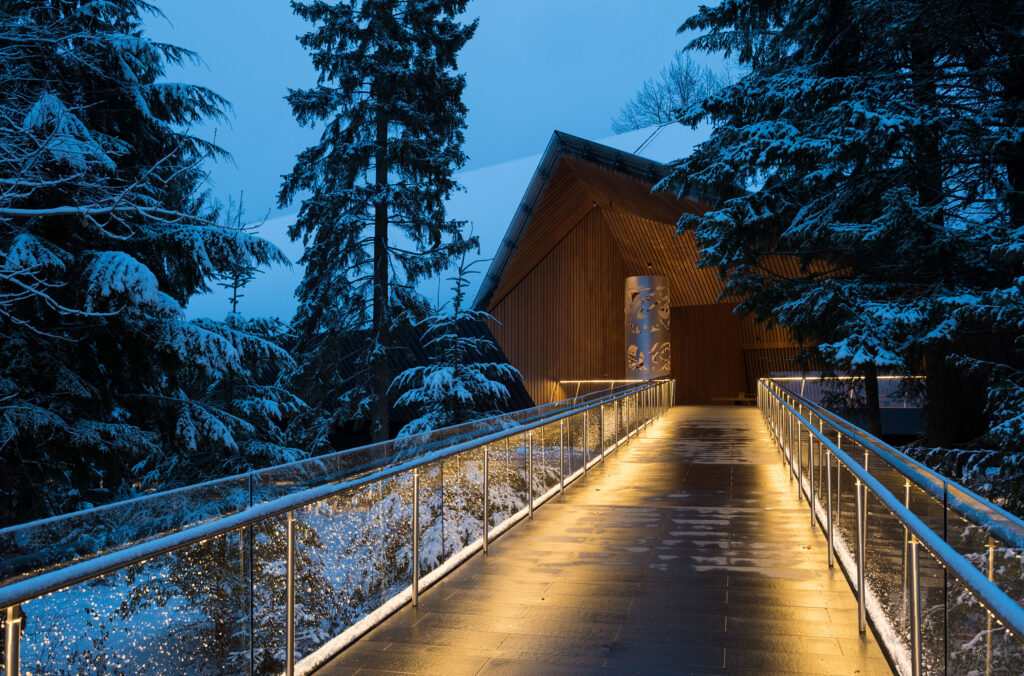 Piles of glossy apples, rows of potted trees festooned with blossoms and ribbons, floating cabbages, gentlemen's brogues presented in reliquary style, expanses of water, or burgeoning flower beds exploding with colour—these have been the manifestations of Falk's rampant imagination as she has explored the disciplines of painting, ceramic, performance art and installation over the span of a half-century.
Gathie Falk: Revelations is on from November 25, 2023, to May 6, 2024.
Squamish Lil'wat Cultural Centre
The resort town of Whistler is located on the shared, unceded territory of the Lil'wat People, known in their language as L̓il̓wat7úl, and the Squamish people, known in their language as Sk̲wx̲wú7mesh. The Squamish Lil'wat Cultural Centre is a place where both distinct cultures meet, grow and are shared.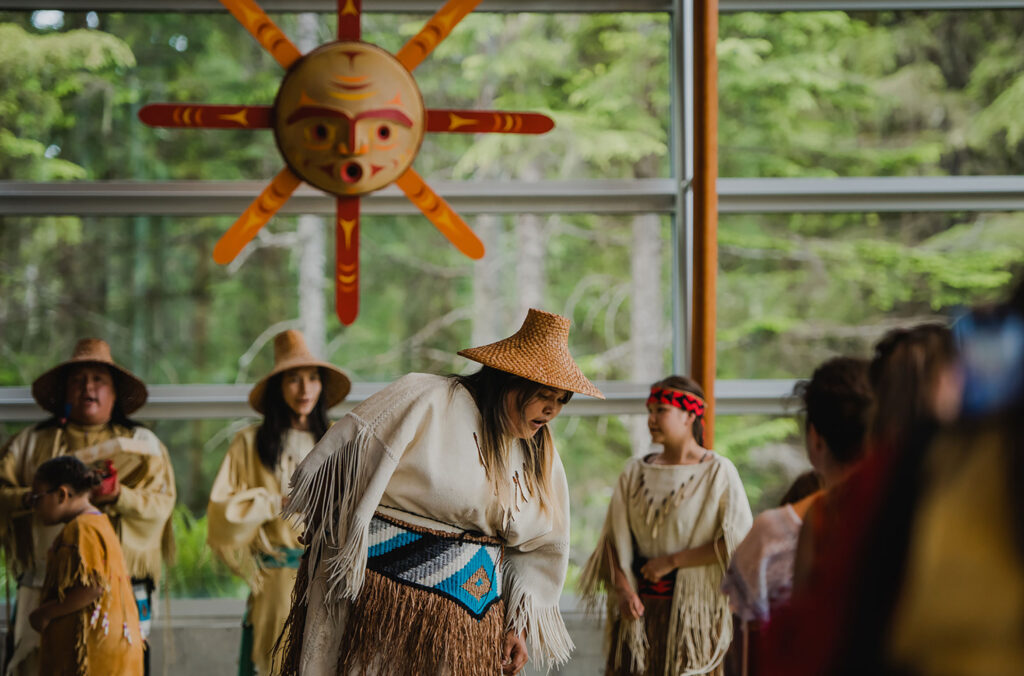 Museum admission includes a "What We Treasure" guided tour. Every tour is unique as each Cultural Ambassador draws on their own personal stories and experiences to bring the artifacts to life, and includes a welcome song and an inspiring short film. Some ceremonial clothing and canoes on display are still in use, and the spacious light-filled building allows visitors to feel the connection between the living cultures of the Squamish and Lil'wat nations and their home territory.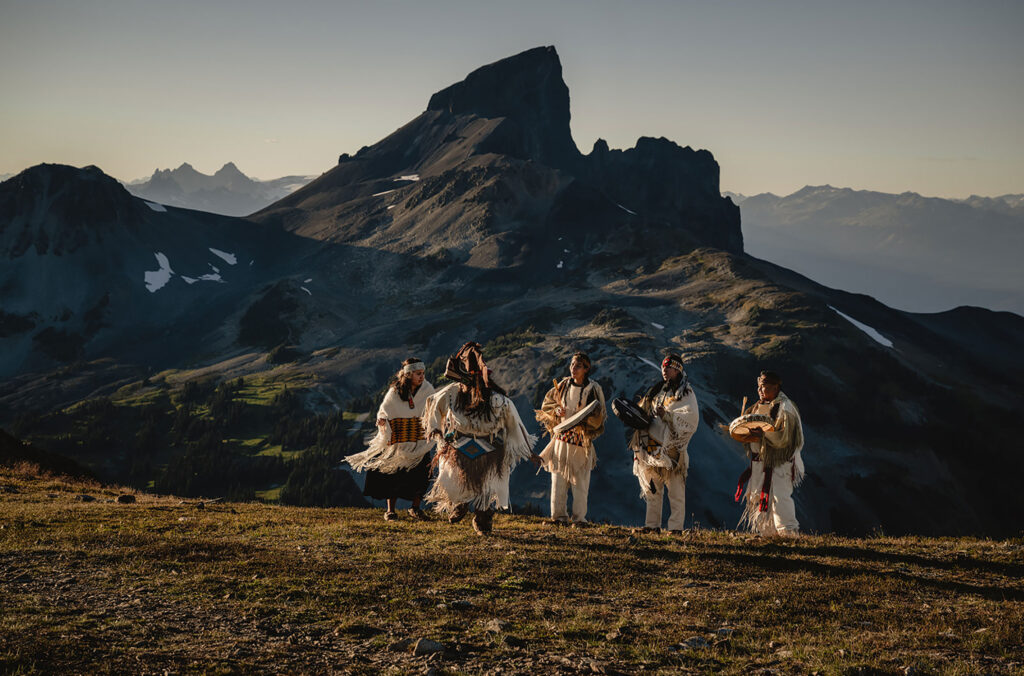 The UNCEDED exhibit is on in the upper gallery until October 8. This stunning, photography-based exhibit showcases the enduring presence of the Squamish and Lil'wat people on the land and is a great place to learn ahead of National Truth and Reconciliation Day on September 30. Admission is actually free on this day, but be aware that the SLCC is closed for urgent building repairs from September 24 to 29.
Upstairs there is a small but powerful special exhibit, 100 Years of Unity – Celebrating 100 Years of Sk_wx_wu´7mesh U´xwumixw (Squamish Nation), honouring the date that sixteen villages came together as the Squamish Amalgamation on July 23, 1923. Displaying weaving, carving and historical artifacts, the exhibit gives the viewer an overview of the history of the Squamish Nation, their connection to land throughout the territory, Hereditary Chieftainship and today's elected council members.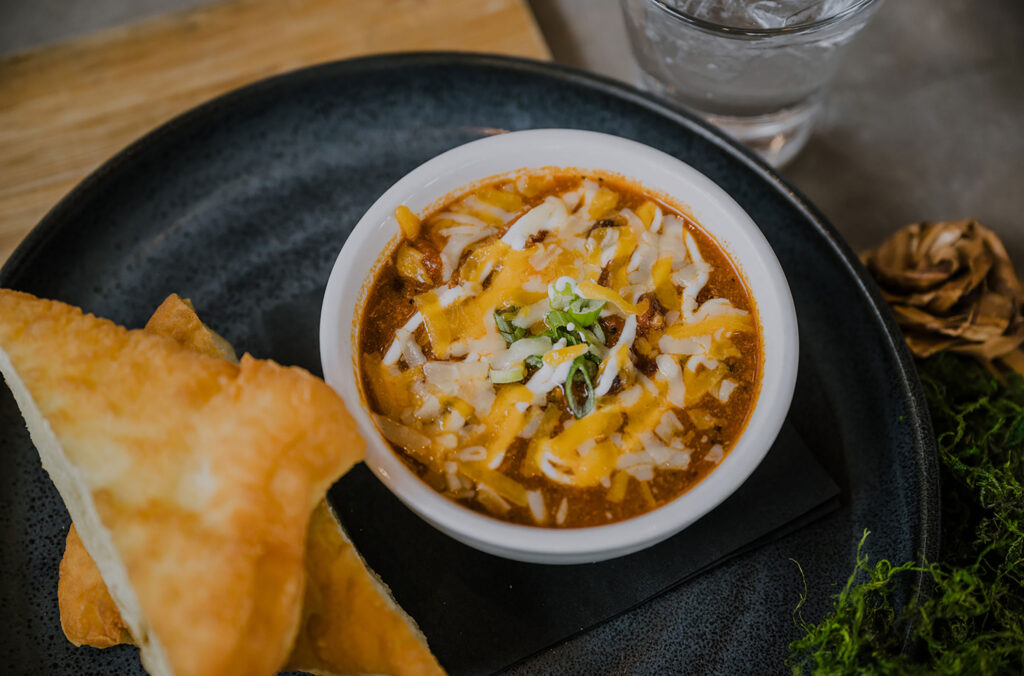 Be sure to stop by the Thunderbird Café afterwards for the Squamish Salmon Chowder, the Homemade Lil'wat Venison Chili or the local's favourite Bannock Taco.
Arts Whistler
Capitalizing on the season between sports, Arts Whistler has an action-packed calendar of live music and local art offerings.
Perennial favourite The Teeny Tiny Art Show features 3"x3" artworks by artists from across the Sea to Sky and is loved by locals and visitors alike. Pop by the gallery at the Maury Young Arts Centre and scope out your favourite pieces ahead of the Art Party and Buy Night on September 21. These small but mighty artworks tend to fly off the walls, so it's a good idea to have a second, third and even fourth choice ready when buying starts! Artwork is on display from August 30 to September 30.
INSIDER TIP: Go early, as this year art can be taken home straight away after purchase, so make sure to visit before the buy night on September 21.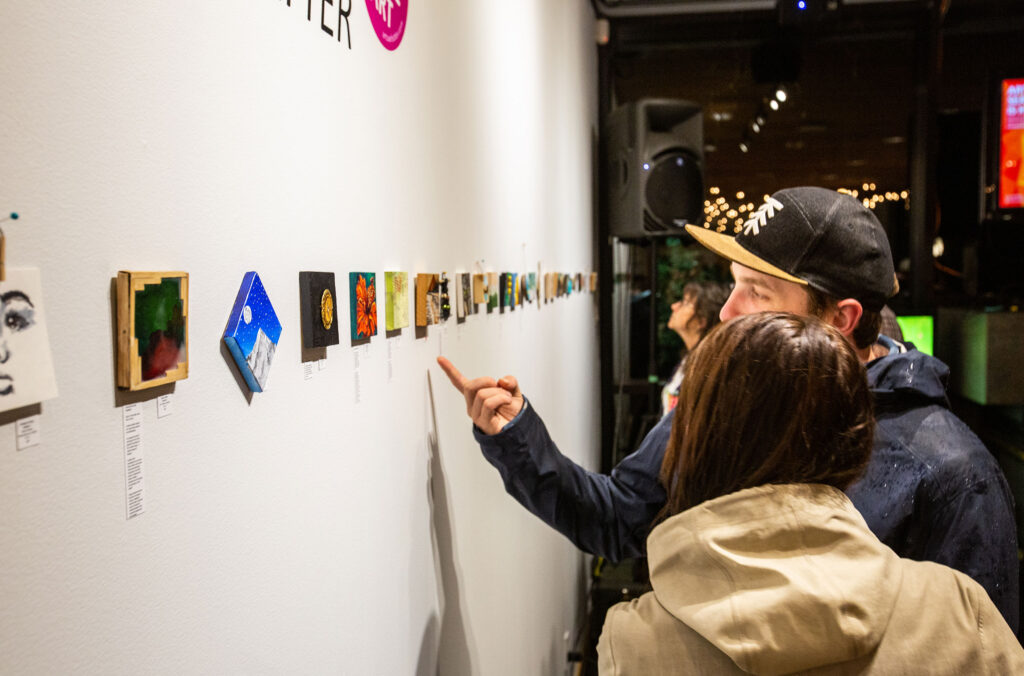 The Arts Whistler Live! presents series kicks off on September 22 with QUAIRO. Based in Bordeaux, France, QAIRO is a fiery and dynamic seven-piece ensemble that combines the emotionally charged vocals and pulsing rhythms of flamenco with the infectious melodies and ear-popping tonalities of the Mediterranean diaspora. Other featured artists include Guy Davis (Oct 7), Fred Penner (Oct 28) and the festive O Come All Ye Soulful (Dec 14).
Perhaps most exciting, after a three-year COVID hiatus the Arts Whistler Holiday Market is back for two days of hand-baked, hand-made goodness. Featuring vendors from the Sea to Sky region and across BC, Whistler's largest artisan market is a great place to purchase handcrafted gifts for everyone on your nice list.
Saturday, November 25 and Sunday, November 26, from 10 AM to 5 PM at the Westin Resort & Spa.
Whistler Writer's Festival
Now in its 22nd year, the Whistler Writers Festival runs from October 12 to 16. The extended five-day schedule is jam-packed with familiar favourites like the Publish Like a Pro workshop series, Thrills and Chills: Mystery and Crime Writers Panel, and the Walk to Lost Lake and Back.
Don't miss The Literary Cabaret, which combines readings from a number of authors, including Patrick deWitt, with improvised music from The West Coast Front; a magical pairing sure to elicit all of the feels.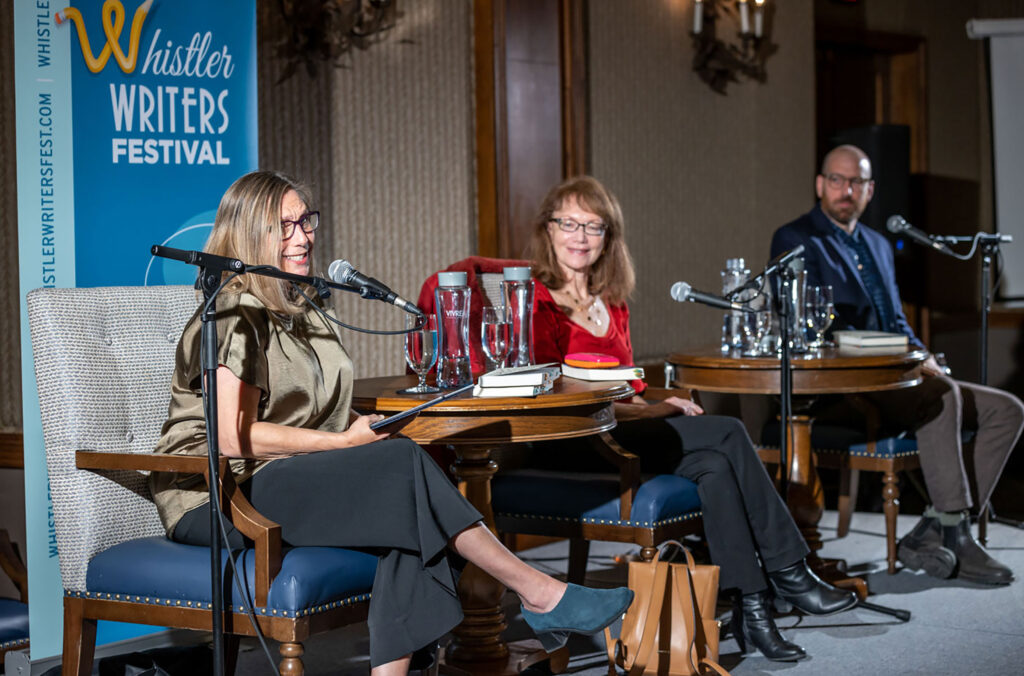 Back by popular demand, Word of Mouth: Telling Our Stories in the Oral Tradition is a celebration of the art and tradition of oral storytelling, featuring Yvonne Wallace (Lil'wat Nation) and Tsawaysia Spukwus (Squamish Nation).
Their new event, Saturday Night Special: A Killer Night of Comedy, Murder and Mayhem, features well-known comedian Brent Butt (Corner Gas) in a murderously wicked night filled with standup comedy, a reading performance of Butt's debut novel Huge, and thriller-themed improv from Whistler's own Laugh Out LIVE! comedy troupe.
Take a full look at the schedule of events on the Whistler Writers Festival website.
INSIDER TIP: If you're attending the festival in person, bring a sturdy bag. Thanks to Armchair Books' pop-up store you'll probably be inspired to take home more signed copies than you can carry!
Whistler Cornucopia
Whistler's festival of food and drink, Cornucopia, is happening from November 9 to 19, with over 70 events including drink seminars, culinary stages, tasting parties and multi-course dinners.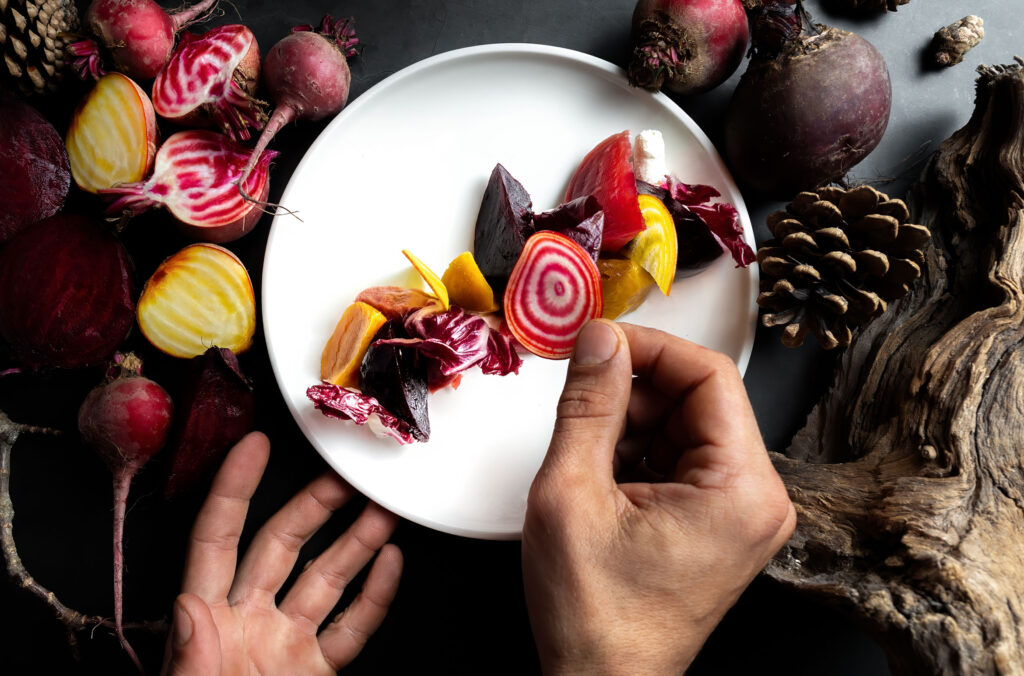 Cornucopia is a symbol of plenty, and the festival certainly lives up to its name. Take a read of our dedicated post about this festival that celebrates the Epicurious, How to Plan for Cornucopia.
Whistler Film Festival
The Whistler Film Festival and Content Summit (WFF) happening from November 29 to December 3, features innovative and original films and voices from around the world and has become a premier destination for filmmakers to connect, network and elevate their craft. Where else in the world could you ski straight off the mountain and into a red-carpet event?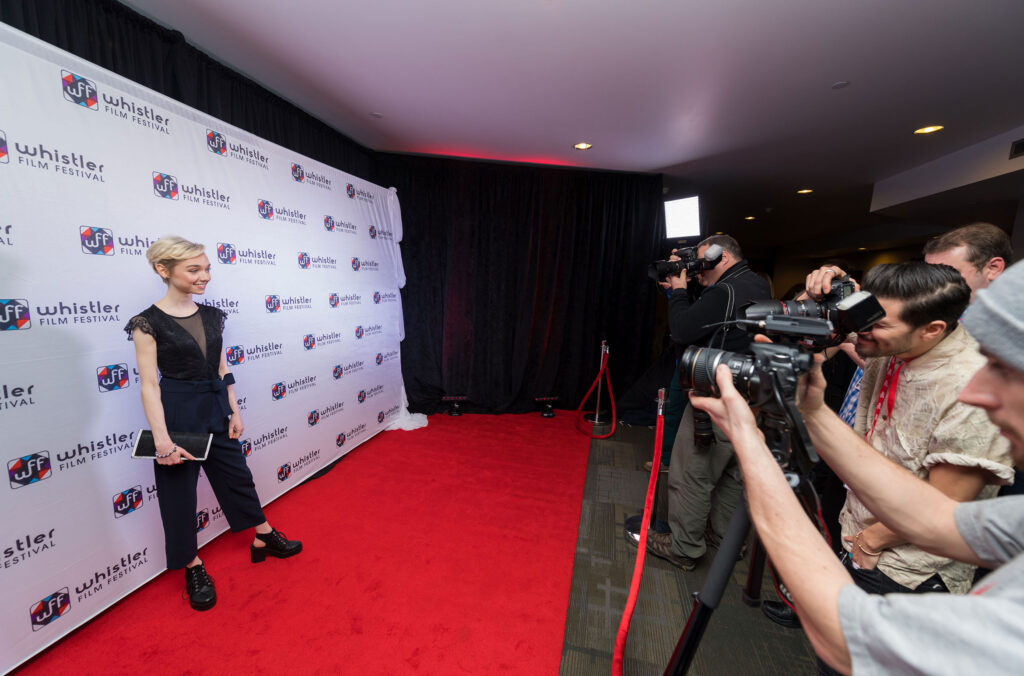 WFF23 presents feature films and short film programmes, including Oscar-contenders, breakthrough Canadian films and award-winning stories from around the globe. Filmmakers have the opportunity to showcase their films to engaged audiences in an intimate setting. The in-person festival also features filmmaker apres events, conversations with top talent at our Signature Series, and networking opportunities. Weather willing, you'll be able to ski straight off the mountain and into a world-class film event!
Stay tuned for event announcements coming later this fall.
Winter Carnival at The Point Artist-Run Centre
The Winter Carnival (February 18 and 19), set on the shores of Alta Lake, is a grassroots, feel-good, community celebration featuring a host of free afternoon activities that celebrate winter through the lens of the arts. Activities include snow and ice dancing, a snow sculpting competition, curling and shinny, hot drinks and food, live painting, music and more!
An evening concert in the heritage lodge features top musical and comedic talent from Whistler and across BC. Find out more on The Point's website a bit closer to the time.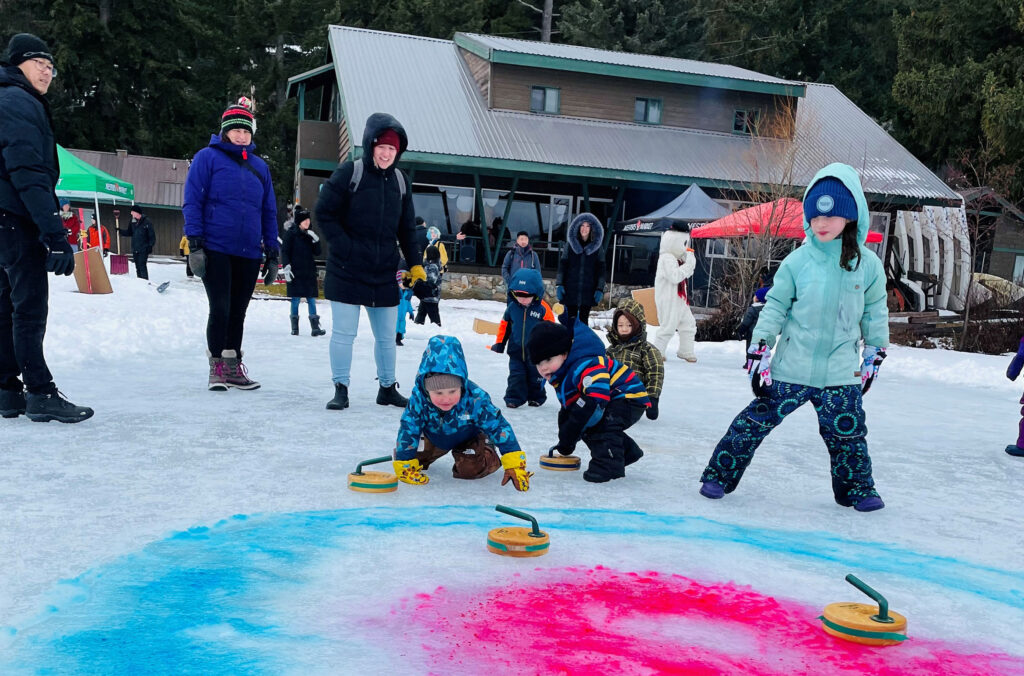 Whistler Comedy: Laugh Out Live!
The runaway hit, Laugh Out Live! held on to its sold-out streak as it wrapped up its second season this summer. The grassroots improv / sketch / standup comedy troupe has been spotted on social channels recruiting scriptwriters and funny folk for season three, which starts in October with two marquis shows at the Whistler Writers Festival, then in November at Cornucopia and in December at Wintersphere.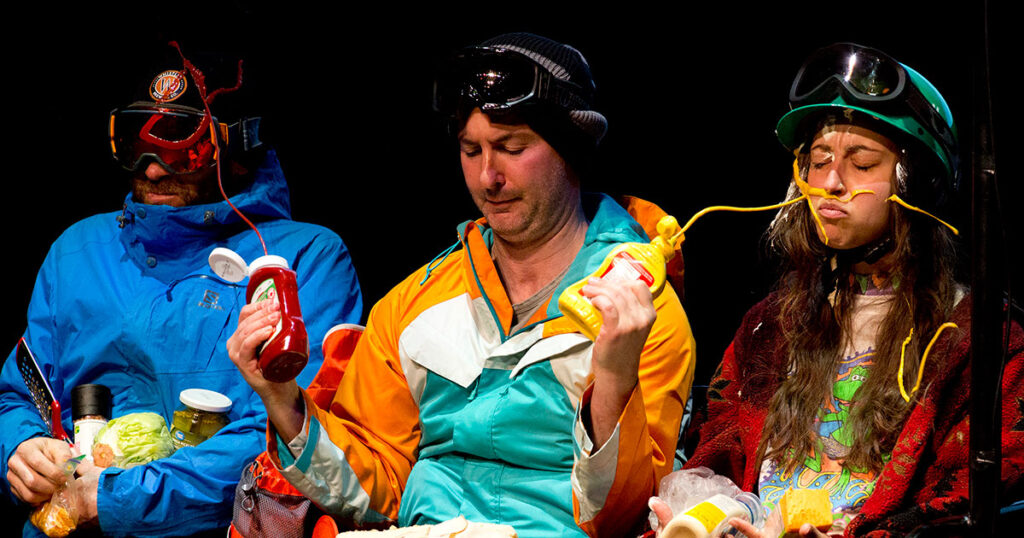 But that's not all folks…
Whistler Wine Walk
Whistler Wine Walk is happening every Friday in the month of October, combining an art gallery visit with a glass of wine. Four Whistler galleries are taking part, with the tours culminating at the Audain Art Museum, for more wine, canapes and music. Read more in our blog on the Wine Walks.
This is just a sampling of the arts and culture events happening in Whistler this fall and winter. With more events being announced all the time, be sure to take a look at Whistler.com's event calendar for the most up-to-date listings and information.
Go Whistler Tours
Consider downloading the free, Go Whistler Tours app to explore Whistler's hidden nooks and crannies. The app showcases several self-guided routes you can take to delve into Whistler's natural and resort history as well as the art and storytelling of the Squamish Nation and Lil'wat Nation.