Header Image Photo Credit: Mirae Campbell 
Editor's Note: This post was originally written in 2022, but has been updated with some new additions by Insider writer, Jessie Boyd.
Whistler is known for adventure, so it makes sense that its dining scene is seasoned with a touch of it too. Thinking outside of the restaurant table, we've looked into adventure dining experiences you can have with a distinctive, Whistler twist.
From seared salmon at 6,000 feet to picnics at glacial lakes only accessible by air, here are some of Whistler's dining experiences that put the thrill into meal time.
What's SUP? Blackcomb Heli Picnic w/ Paddleboard
That's right folks, the ultimate adventure-food combo deal is here! Instead of ordering a side of fries with your next meal, why not upgrade to a slice of idyllic alpine life? Blackcomb Helicopters offer the ultimate alpine picnic package. Be swept away as you rise along the Coast Mountains, taking in a bird's-eye view of the alpine, before landing at your exclusive lakeside table.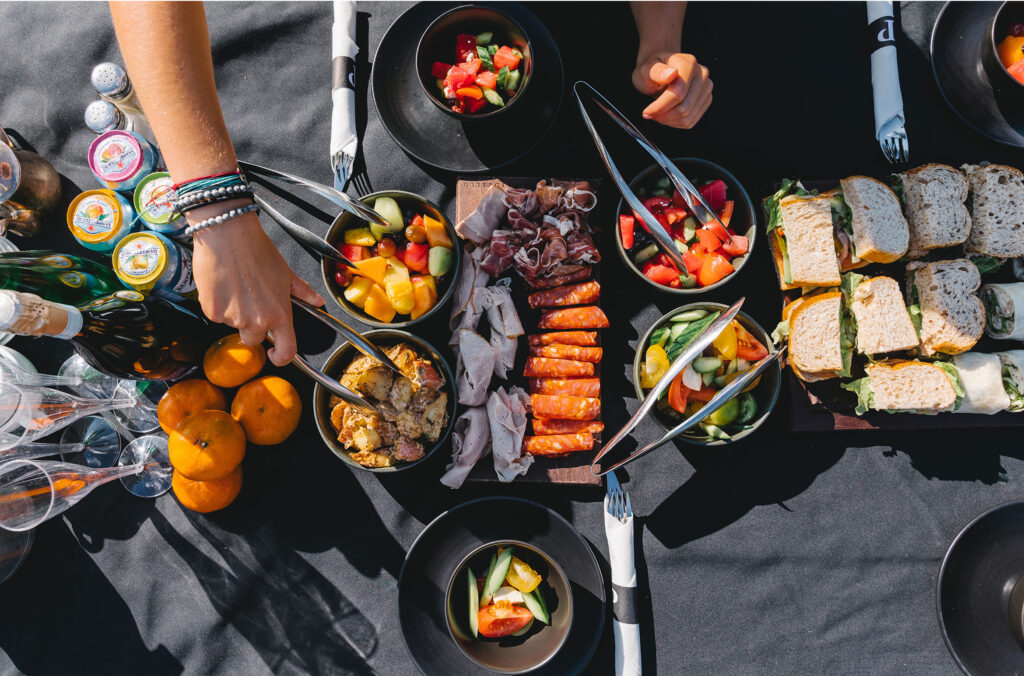 Enjoy a gourmet picnic meal catered by local restaurant Portobello, before embarking on a guided alpine hike. For an extra taste of paradise, explore the crystal clear lake on a stand-up paddle board under the expert instruction of your own private guide.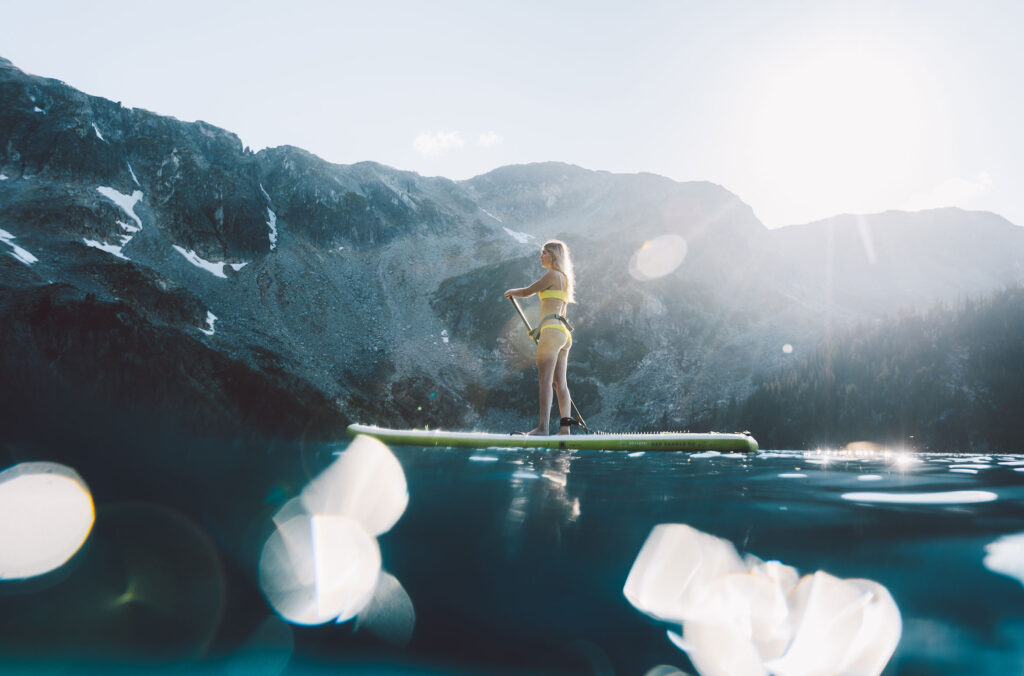 Read more about this experience in our blog from the vault (2016), How to Rule at Picnics: A Whistler Recipe for Success.
A Very Literal High Tea
Enjoy your afternoon tea on a glacier with Four Seasons Resort Whistler's new culinary experience, Mountain-Top Afternoon Tea. On a 45-minute scenic helicopter flight, you soar over Cheakamus and Garibaldi lakes, before flying past the iconic Black Tusk and landing on the Tantalus Glacier.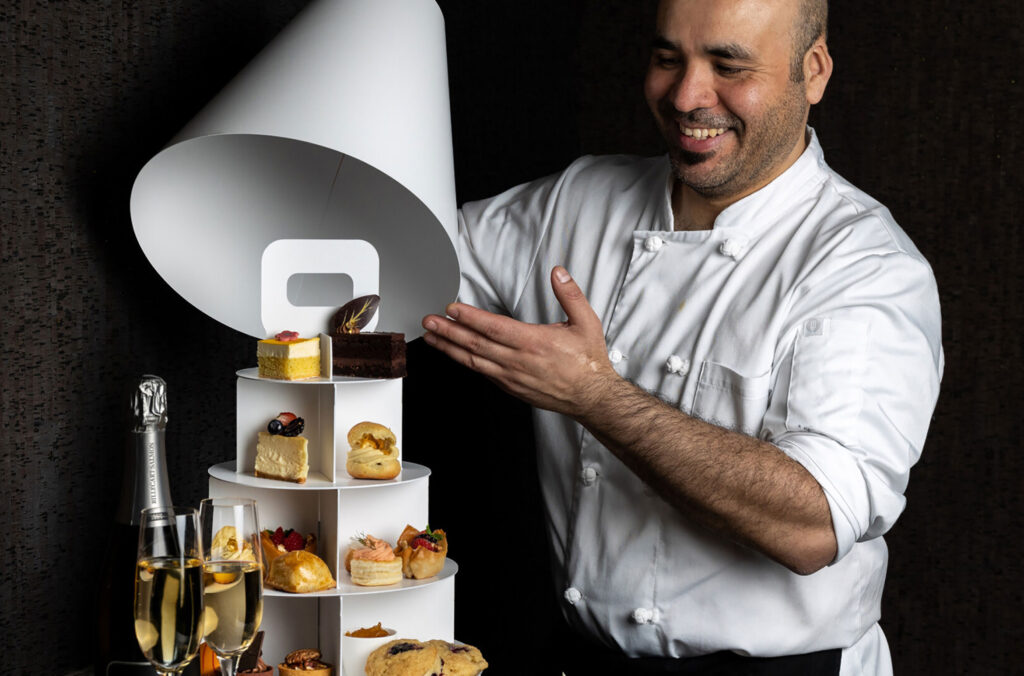 The 30-minute stop features 360-degree views of the Coast Mountains, as you clink your glass in a Champagne toast before your delectable afternoon tea is served. Enjoy savoury and sweet bites prepared by the award-winning Four Seasons culinary team before heading back to the helicopter for your flight back down to Whistler. To book this experience, contact the Four Seasons Resort Whistler directly.
Alpine Drive-Thru: Salmon Bake at 6,000 Feet
Prefer to drive to your next meal? Power your way up Blackcomb Mountain in an ATV or 4×4 (you don't do the driving in this one) on one of Canadian Wilderness Adventures' signature Whistler tours.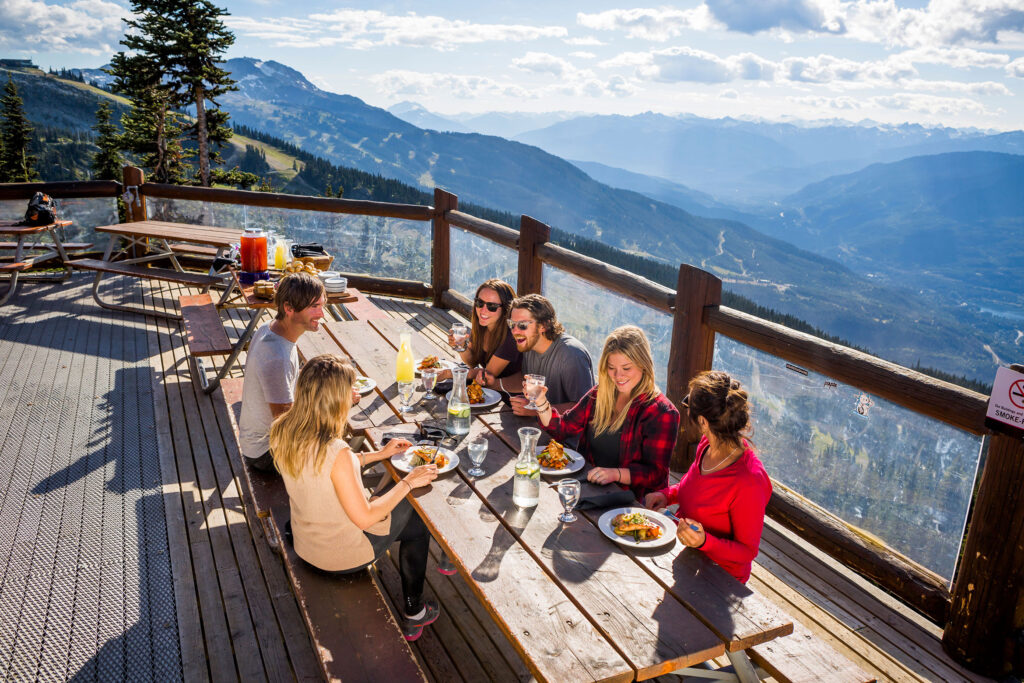 Once at the top, enjoy a locally-sourced, chef-prepared meal featuring maple-glazed, wild BC Salmon and a spectacular sunset with live music.
Dinner with Altitude: Mountain Top Summer Feast
The Mountain Top Summer Feast is a banquet-style, all-you-can-eat BBQ buffet at the top of Whistler Mountain, and is the perfect way to top off a day of sightseeing and hiking on Whistler Blackcomb.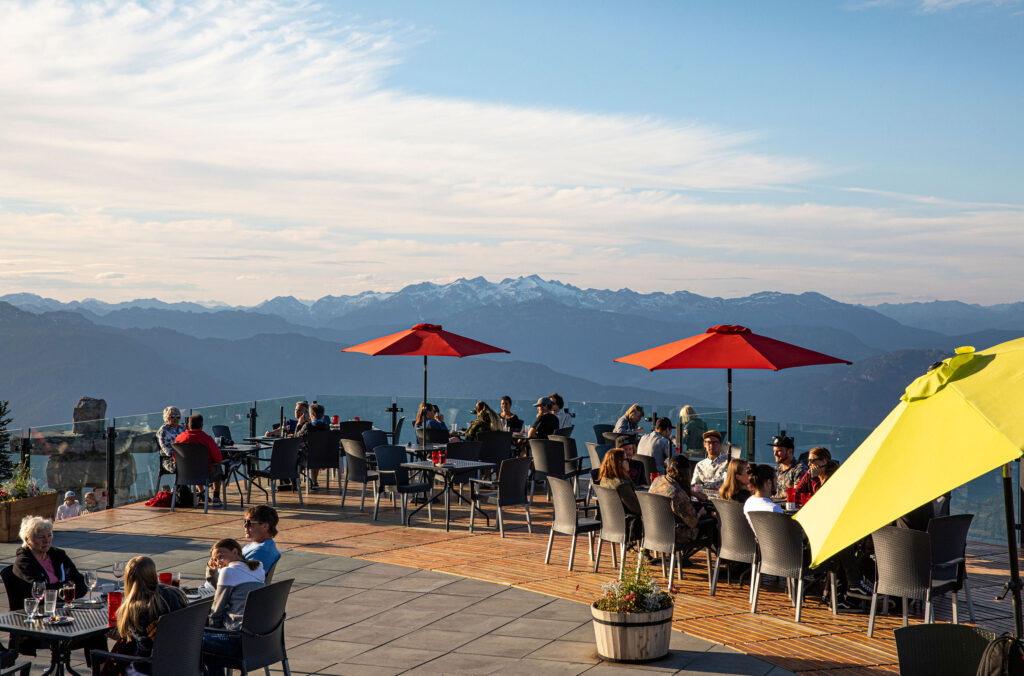 The combined banquet and sightseeing ticket offers the best value and is a great chance to check out the Raven's Eye Lookout and, aptly named, Cloudraker Skybridge before you chow down. You might even be able to sneak a short hike in before you dine!
Make sure you leave time (before or after) for a lofty beverage or two at the Umbrella Bar, which has panoramic views of the surrounding Coast Mountains. No need for a designated driver, at the end of the evening the Whistler Village Gondola will deliver you safely back down to your Village accommodation.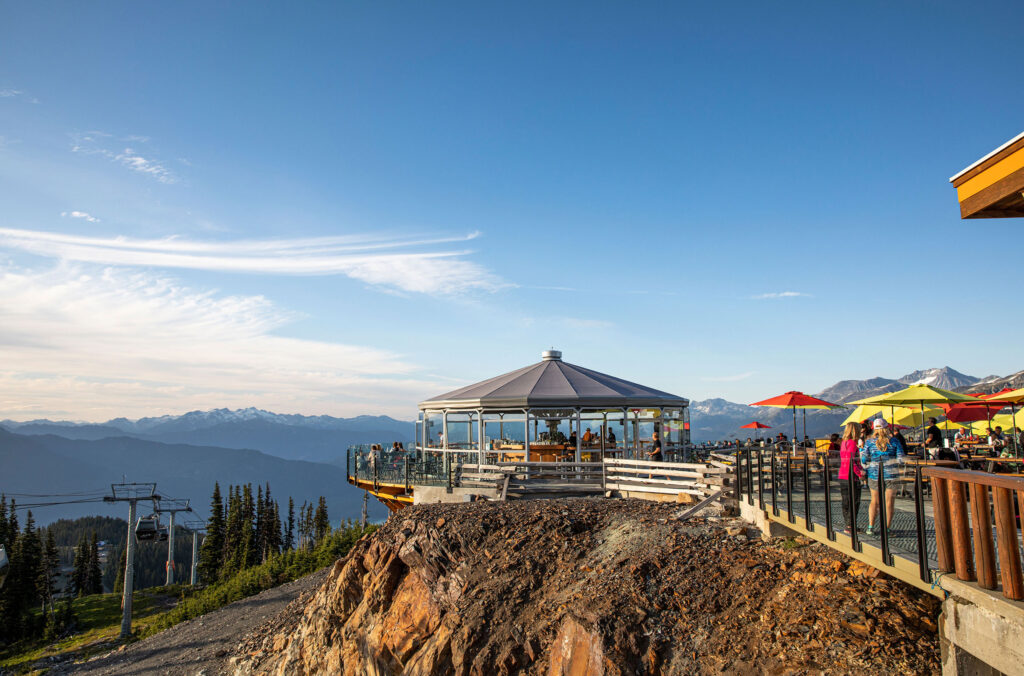 Two of our adventurous Whistler.com team went up the mountains for a feast last year and this is what they have to say…
"The views are incredible. It's just so breathtakingly beautiful to sit on the patio and dine surrounded by snow-capped mountains. " – Leah.

"It would definitely make a unique date night, but it's also good for families as the ride in the gondola to and from dinner is a lot of fun. Kids under six are free with a paying adult, there's a kids-only buffet and some fun lawn-style games like Jenga they can play with too." – Jesica.
Culinary Culture: Audain Artist Dinner Series
Looking to nourish your creative side as well as your stomach? This summer, the Audain Art Museum is putting on an Artist Dinner Series, inspired by Japan's summer festivals and the artwork of Manabu Ikeda on display at the museum's current special exhibition, Flowers From the Wreckage.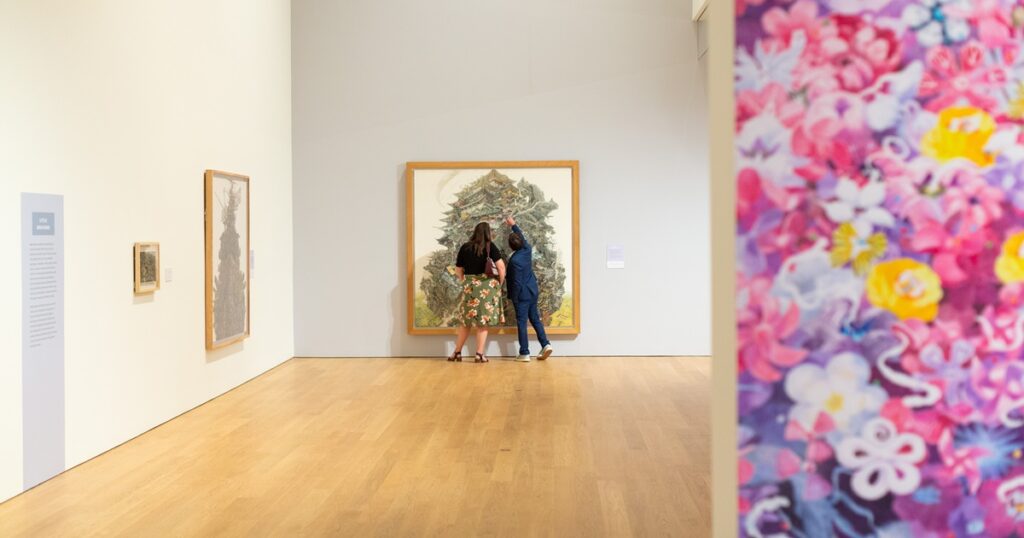 The series offers four events this summer on July 7 & 21 and August 11 & 25 and features a six-course Omakase Japanese menu which also includes wine and sake pairings. Omakase means I trust you, Chef in Japanese, meaning you'll be leaving your choices in Chef Koji Chiba's hands, allowing him to work his magic and surprise you with his creative culinary skills. You'll also be wowed by Manuba Ikeda's artistic skills as the artist himself takes you on a tour of the exhibition.
Read more about the exhibition in our blog, Flowers From the Wreckage at the Audain Art Museum.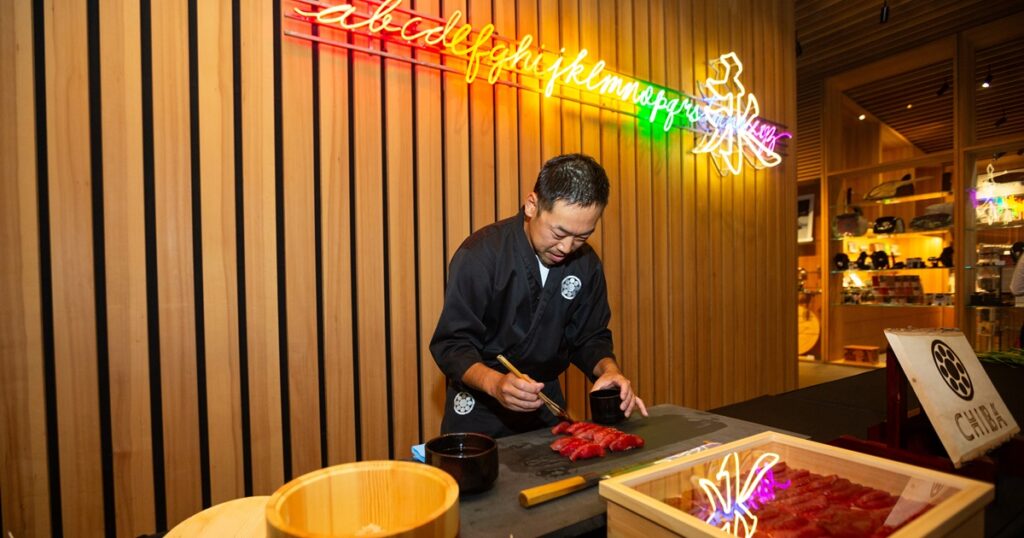 On the Cutting Edge: Whistler Tasting Tours
With so many options, you could pass the menu and let someone else decide! Join a local guide on a Whistler Tasting Tour for a multi-course meal where each course is provided by a different restaurant.
Indulge in Whistler's fine dining options on a Finer Things Dinner Tasting Tour which includes four courses across some award-winning restaurants. You'll also visit an impressive 15,000-bottle wine cellar where you'll learn how to saber champagne.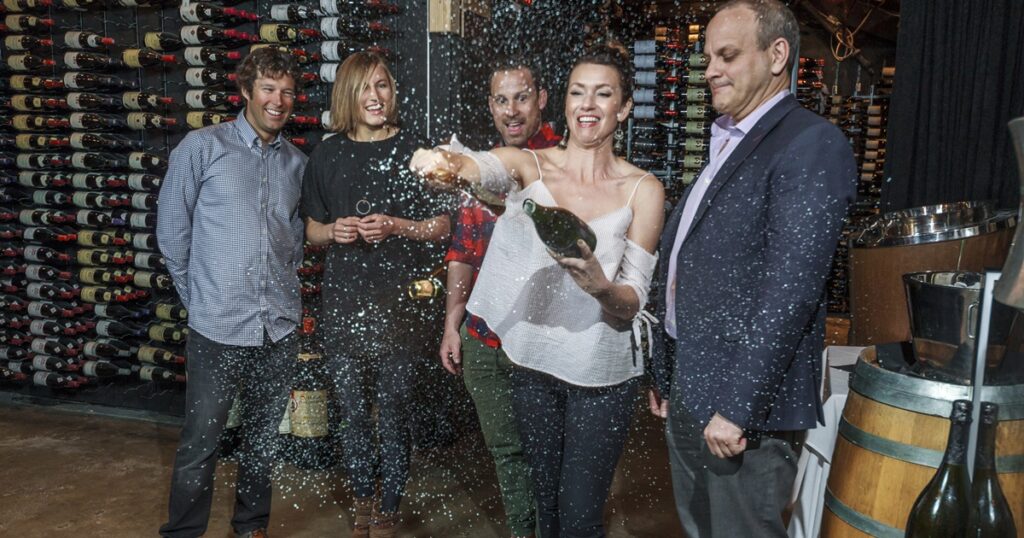 New for this year is a way to explore Whistler's culinary scene by bike. Whistler Tasting Tours' new E-Bike Food Tour takes you on a leisurely cruise along a flat loop, enjoying the views as you pass through different neighbourhoods sampling the diverse offerings of Whistler's food scene.
Liquid Liaison: Distillery Tour
If gin is your thing, check out the Montis Distillery tour with Whistler Valley Tours, which includes a guided tour of the facility as well as tastings of all their products paired with local charcuterie from Picnic Whistler.
Read more about this experience in our blog, Whistler Distillery Tour & Tasting Experience.
Wheely Good Food: Park Eats
Lake days just got even better with the expansion of the Park Eats program, featuring local favourites Folie Crepes, Lucia Gelato, The Island Oasis, Sargent Poppers Kettle Corn and Whistler Wood Fired Pizza.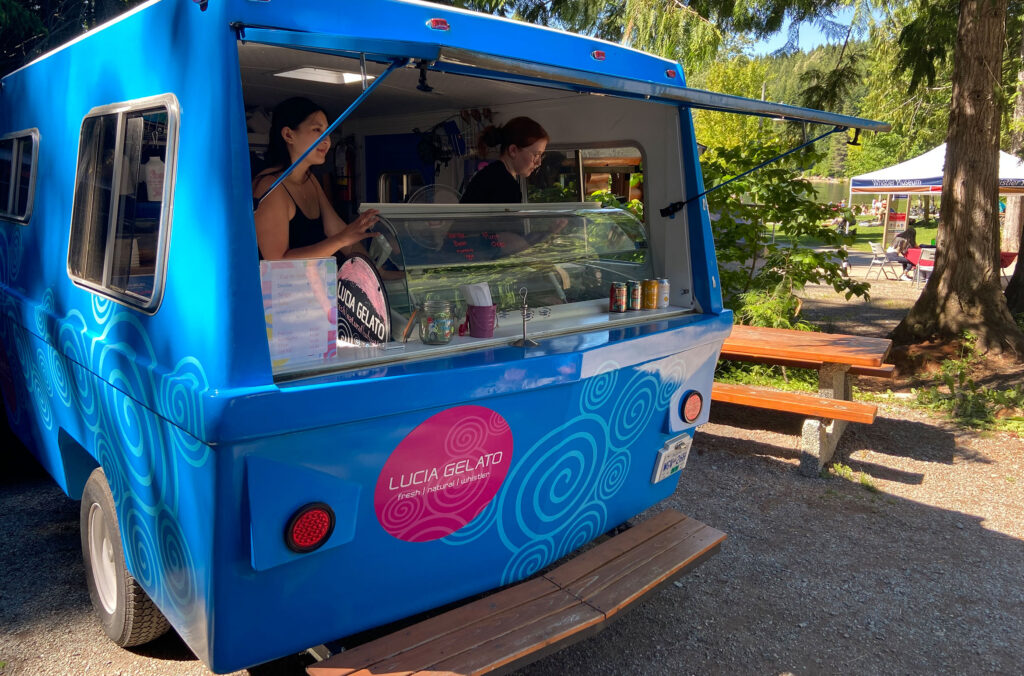 These food trucks will keep you fuelled up for a day of fun in the sun and can be found in Whistler's lake parks until September 4, 2023.
Go Your Own Way: Picnic Whistler
Whistler has no shortage of picturesque look-outs and secluded lakeside spots, so why not find your own picture-perfect location? Picnic Whistler offers a range of lovingly prepared charcuterie boards and boxes with vegetarian, vegan and brunch options available. If you're in Whistler in July and August, check out the Whistler Summer Concert Series – the perfect picnic occasion.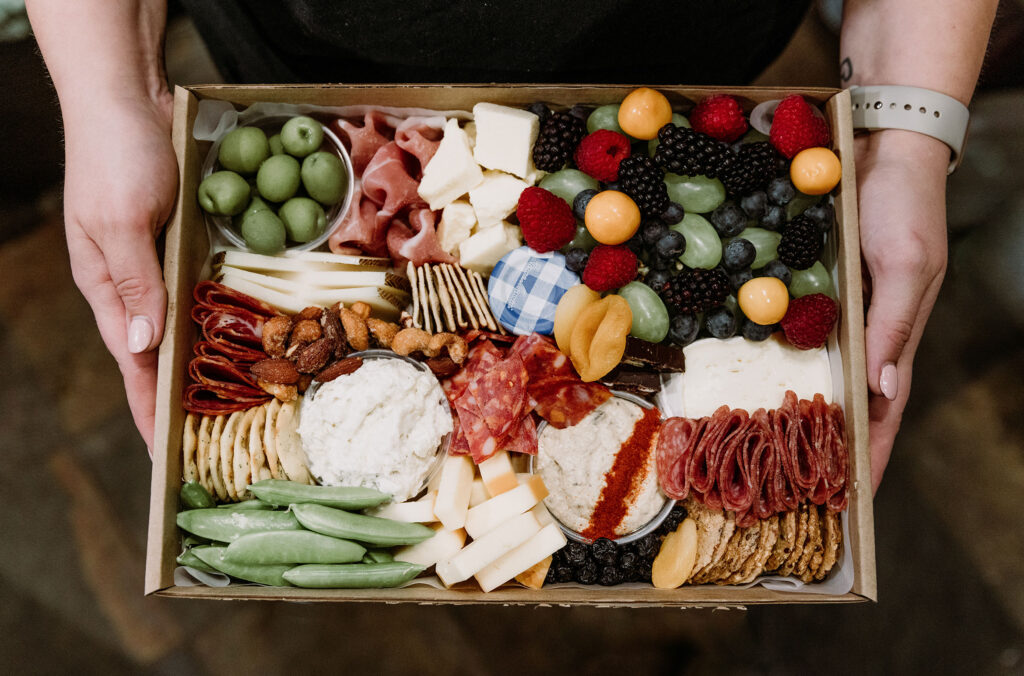 If you're looking for inspiration for where to go, check out our blog on picnic spots with altitude, but always check which trails are open before you hike!
With sunny weather and so many options to choose from, there's no better time to book an adventure dining experience that takes you beyond the restaurant table. Bon appétit!
If you're thinking of a winter trip, take a look at Winter Adventure Dining in Whistler.