Editor's Note: This post was originally written in 2019, but has been updated and reposted with some new additions to the coffee-scene in Whistler. 
Nothing pairs with crisp mountain air and valley vistas better than a steaming cup of coffee. The Pacific Northwest region has a reputation for having a strong coffee culture and Whistler is no exception, we love our coffee here. From boldly placed in the thick of things to tucked away in the quiet of nature, you'll find an array of coffee shops in Whistler, each with its own atmosphere, preferred beans and menu.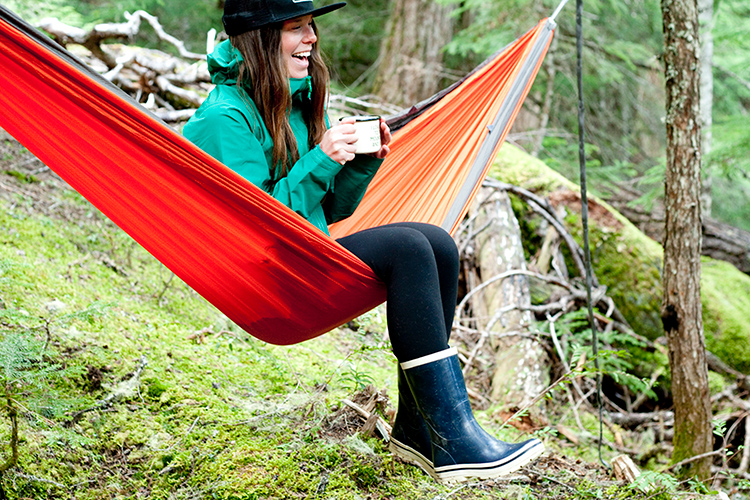 Whether you're a coffee connoisseur or a morning-caffeine-boost kind of person, we've decoded which hot spots might curb your craving. Bonus, you can count on breakfast bites or freshly baked goodies in a variety of forms at each of these caffeine-infused locations. Can't hang around to enjoy the atmosphere? Bring your reusable mug and take your java along for the adventure.
Coffee Shops in Whistler Village
Village Centre:
Mogul's Coffee House
A cheerful environment to grab a quick cup of coffee en route to whatever awaits. Admire the local art on the walls, or people watch on their patio at Mogul's while you wait for your favourite caffeinated beverage in the heart of Whistler Village. They also have great wraps and cookies as big as your face!
Hot Buns Bakery
Sweet treats and java? Look no further than Hot Buns. It's in the Village, but off of the beaten path (down the side street with the Pangea Pod Hotel on the corner). The scent of freshly baked buns will draw you in and its location offers an inner-village oasis.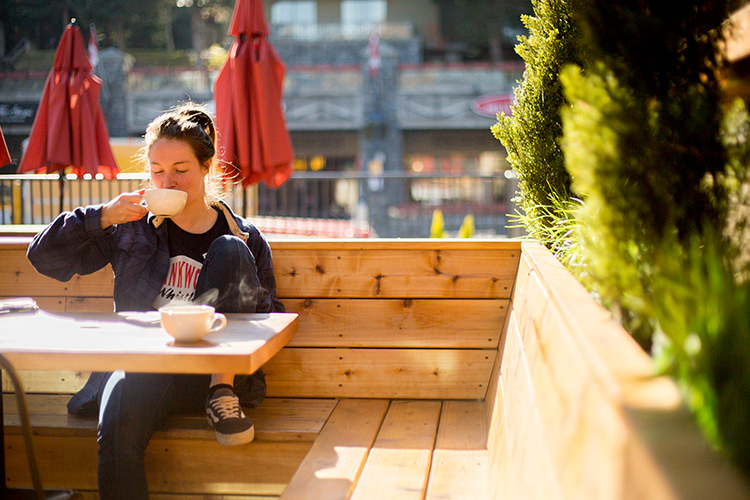 Lift Coffee Company
Patio heaters and ample seating make Lift the perfect, pre-gondola meet-up spot all year round. The patio is never out of season and the coffee here is a Whistler staple, just like their tasty energy bars!
Village North:
Blenz Coffee
You know its name for a reason, Blenz is trusted across Canada because it delivers the same goodness everywhere. Their milk chocolate, hot chocolate has won Whistler's Best Hot Chocolate for nearly a decade straight in the Pique Newsmagazine's Best of Whistler Awards, which is a perfect fix on brisk, winter nights.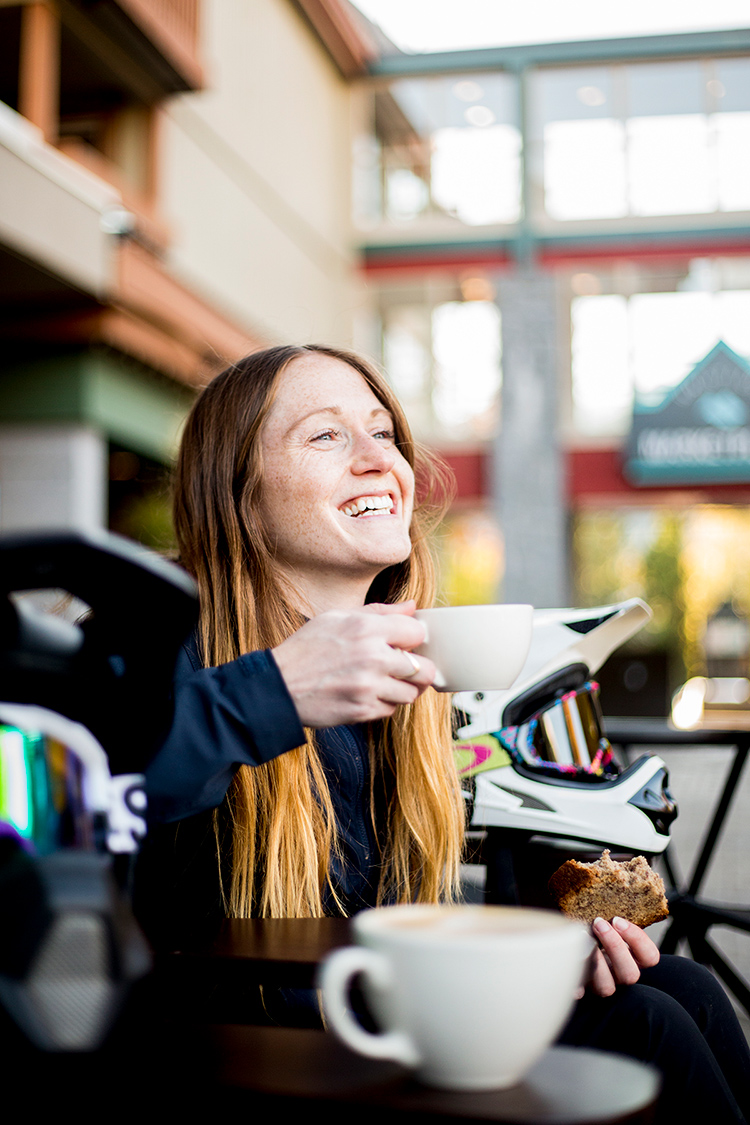 Mount Currie Coffee Co.
Originating from the nearby town of Pemberton, Mount Currie Coffee Co. is local, lovely and stocked with creative drinks, muffins and wraps. Not to mention their latte art is on point! They care about coffee and it shows.
ecologyst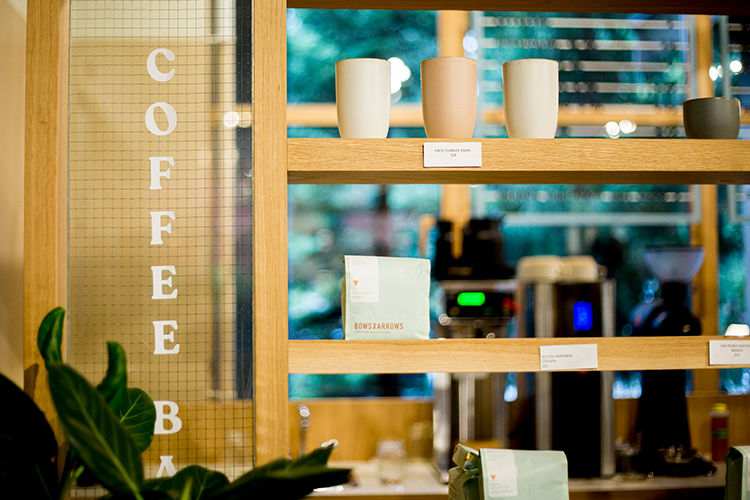 ecologyst offers a coffee and toast bar in their retail clothing and outdoor goods shop. Knowledgeable baristas, bright windows and big couches make this an enjoyable coffee haven. Their bread is locally made, organic, sourdough and they also serve Liège waffles, which waffle lovers will know have little pops of caramelized, pearl sugar mixed into the batter.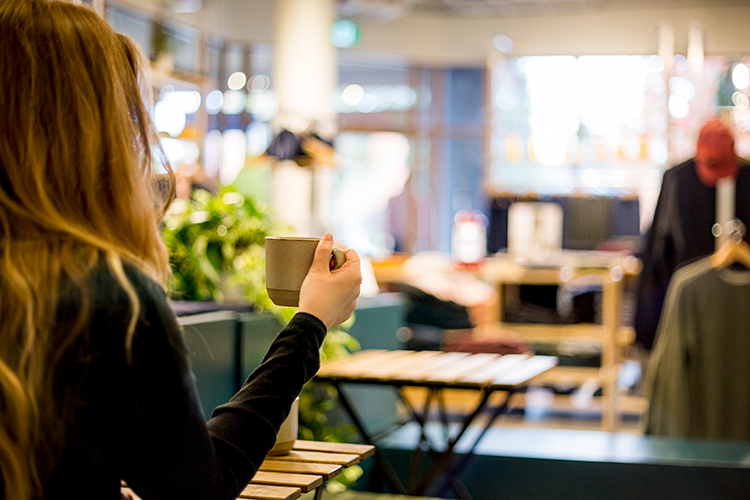 Coffee Shop in the Upper Village
Portobello
Located in the Fairmont, Portobello's bakery and custom sandwich station elevate this already great coffee spot. Portobello also has arguably the best donuts in town – bacon on a donut?! YUM.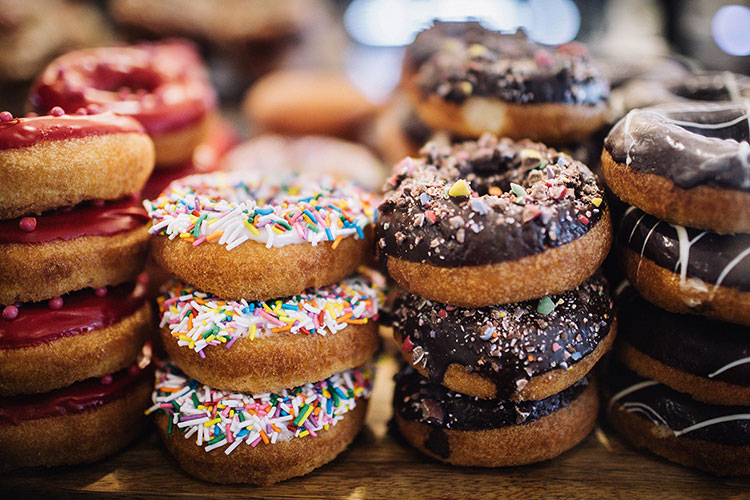 Thunderbird Cafe at the Squamish Lil'wat Cultural Centre
You can visit the Thunderbird Cafe without visiting the SLCC exhibits, but you'd be missing out on an incredible experience that will give you a deeper understanding of the land around you, and the people who live upon it.
Their coffee is fair trade and they have americano, cappuccino and latte options, as well as a range of organic teas. The wider menu is Indigenous inspired and you'll have bannock tacos, hearty, venison chili and cedar-planked salmon chowder to choose from – a tough decision. They also have a selection of fresh, daily pastries to tempt you further.
Coffee Shops in Creekside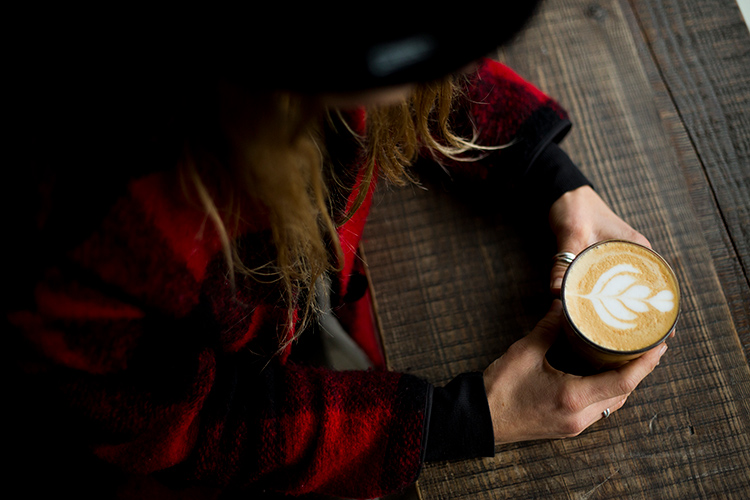 Fix Café
Fix Cafe, located inside Nita Lake Lodge, is one of Creekside's most cozy cafés offering mountain views from every seat and a warm fireplace to boot. They serve Salt Spring Island Coffee, which is 100% organic, fair trade and roasted in BC. Their lattes come with health benefits, like their Lion's Mane Matcha Latte, which is apparently good for cognition, and they have a strong smoothie game too. The in-house bakery is famous for its feature donuts and house-made pizzas, which go great with a craft beer if it's gone java o'clock.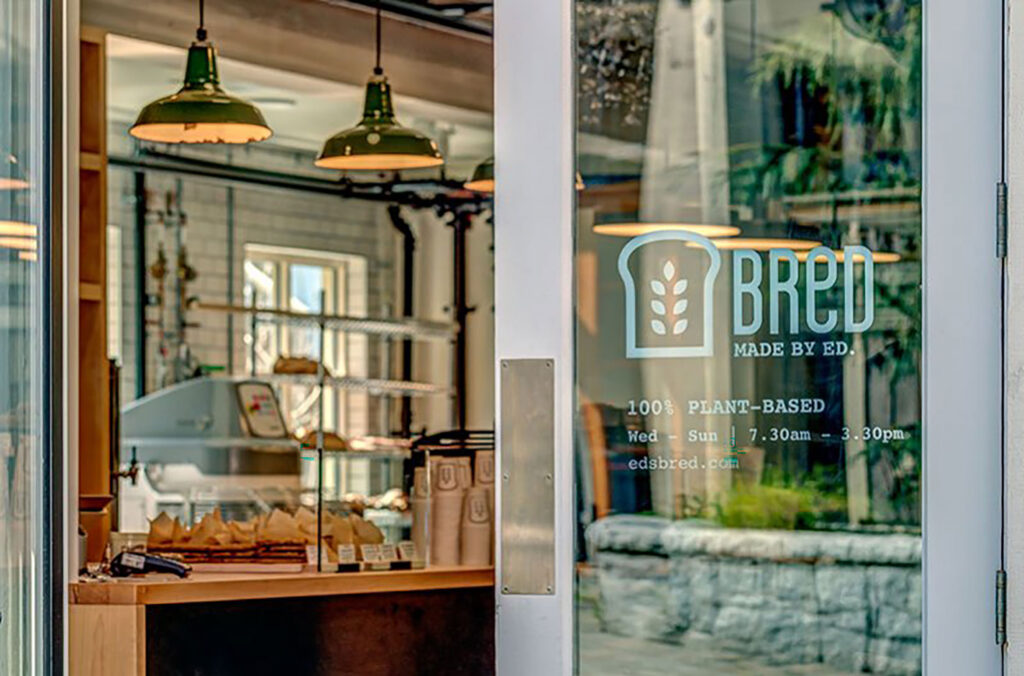 BReD
Stop by BReD for, of course, the fresh savory sourdough bread but don't leave without trying the Indian chai. You can also feel extra good about your coffee purchase because each one sold at BReD means a tree planted through Trees for the Future. BReD was recently awarded its B-Corp Certification and is an award-winning, vegan bakery that aims to challenge the perception that you need animal-based products for a satisfying, baked good.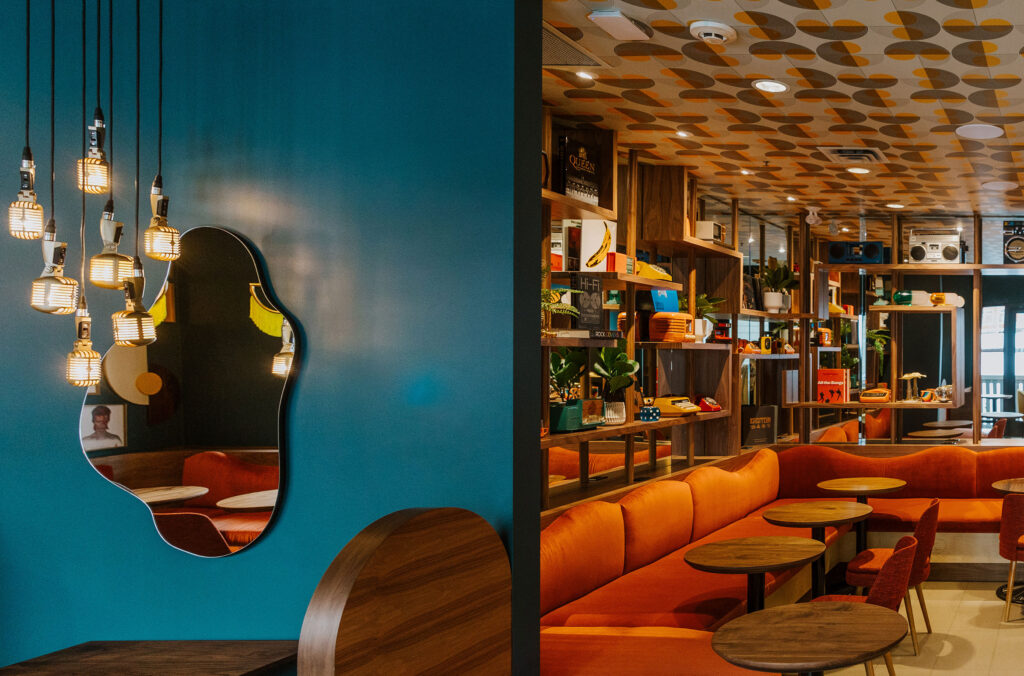 Rockit Coffee Co.
Whistler's newest java joint has a fun, 70s music theme. For the coffee aficionado, Rockit Coffee Co.'s Victoria Arduino, Black Eagle espresso machine is as precise as it is good-looking. They work with award-winning roasters in Vancouver to craft Rockit's proprietary coffee blends, which have an exact percolation time of 28 seconds.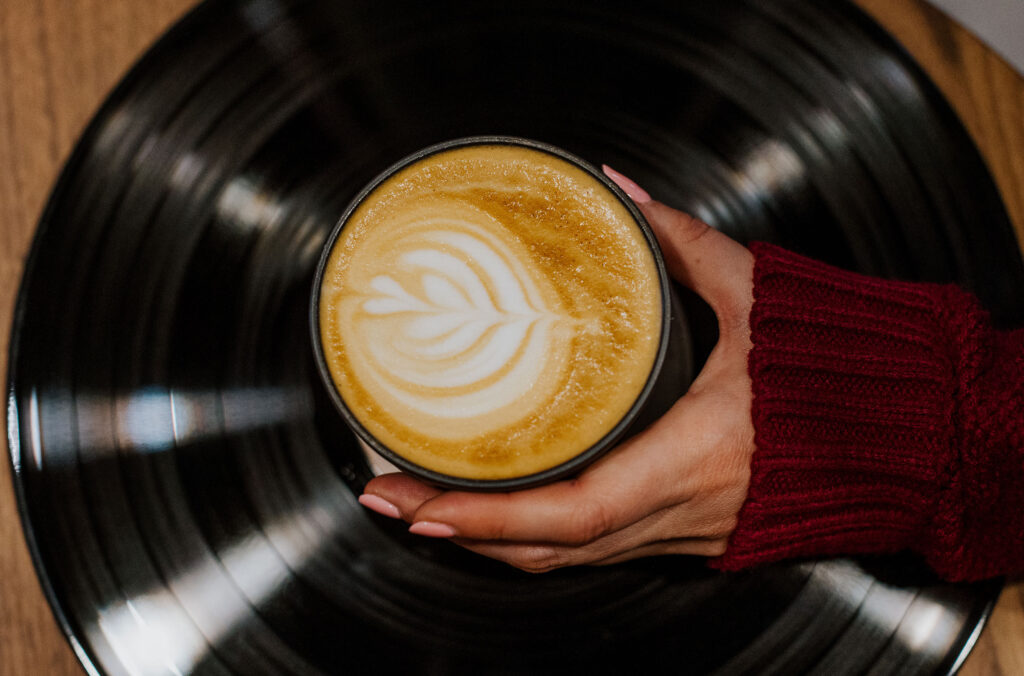 Their food menu is as fun to read as it is to devour and offers breakfast wraps, salads, soups, sandwiches, smoothies and baked goods (veggie and vegan options too).
Coffee Shops with Multiple Locations in Whistler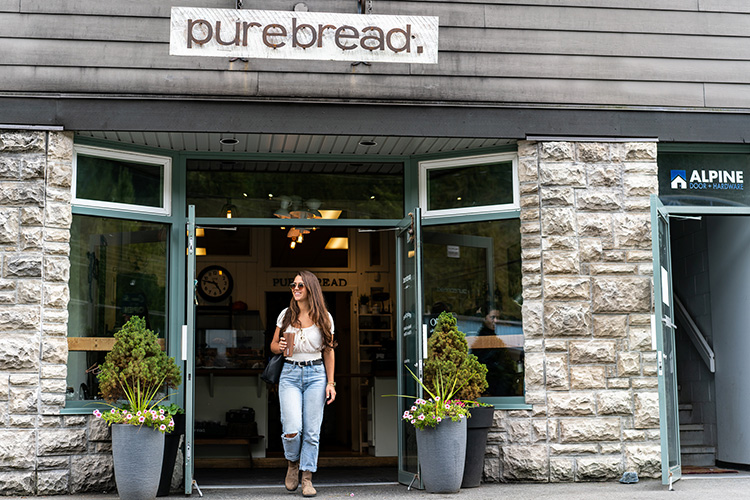 purebread
You say you're going for the coffee but you're really going for the hundreds of sweet treats displayed in a way you just can't say no to. Coffee is the perfect complement to the tasty treasures that lured you in. Stop by purebread in Whistler Village or in Function Junction.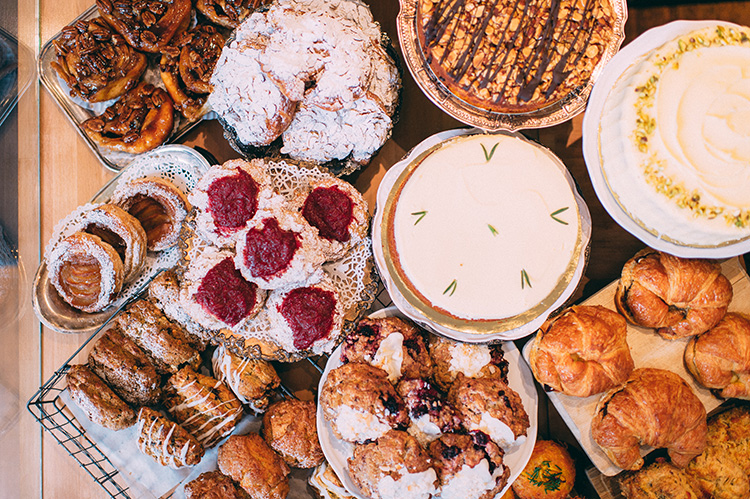 Forecast Coffee
You'll find Forecast Coffee in both Function Junction and Whistler Village central. They roast their own beans (organic and fiar trade) and produce some fantastic, seasonal brews which are given names inspired by their mountain locale. They also have a full menu with hot and cold sandwiches, wraps and salads, as well as local, craft beers and cocktails. Armchair Books is also right next door to the Village location if you prefer to enjoy your coffee with only a good read for company.
Tim Hortons
There are two Tim Hortons locations in Whistler serving up your double-doubles if you like your coffee the same across Canada!
Whistler Blackcomb
Don't forget that Whistler and Blackcomb Mountains are littered with ski-to, bike-to and hike-to coffee locations including Rendezvous Lodge, The Roundhouse, Crystal Hut, Horstman Hut, Glacier Creek Lodge, Ollies, Ravens Nest and more!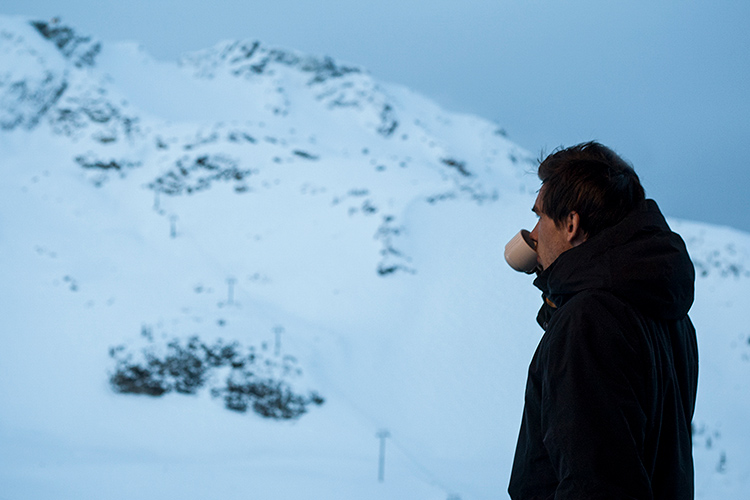 More Coffee Shops in Whistler
Camp Lifestyle & Coffee
A unique coffee and design shop in Function Junction serving Parallel 49 Coffee, roasted in Vancouver BC. Camp is a wifi-free zone because it's all about connection, good conversations and of course, coffee.
Cranked
Sit down and soak in views of Blackcomb Mountain from Cranked in the Whistler community of Rainbow. They serve Detour Coffee, whose roasting process is designed to highlight things like origin, region and variety, with one main goal; to maximize flavour. Cranked also has a wide range of sweet treats, Montreal-style bagels and sandwiches – yum!
Connection Café (open seasonally)
Hitting the Lost Lake trails? Forgo the Village and get your hot beverage of choice at the PassivHaus and then glide or bike to the trailhead.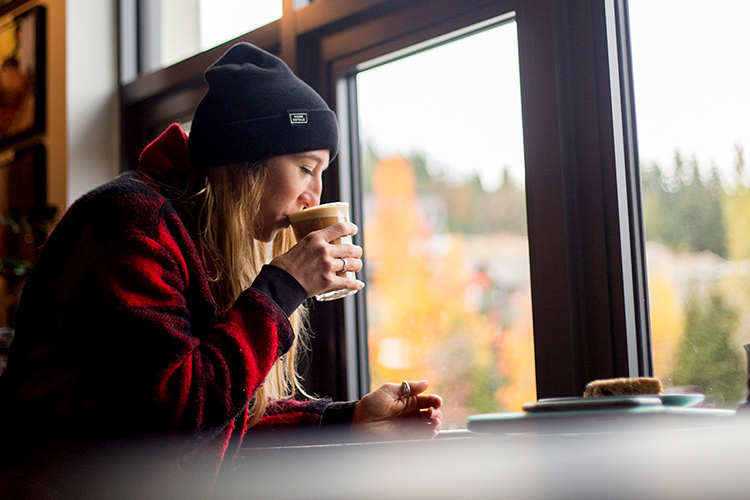 Coffee is an international language that needs no translation. Order your favourite caffeinated concoction, sit back, relax, take in the views and then choose from the long list of Whistler activities that await your adventurous soul.
Start your morning right at one of Whistler's cafés and then proceed to dive into one of the fabulous outdoor activities you can find on Whistler.com! But coffee first, always.
Book your winter trip now to secure up to 25% off lodging, 65% off lift tickets and 45% off rentals. Come experience Whistler Blackcomb's extensive terrain and adventure at every turn to see why we're known as one of the best resorts on the planet. Secure your winter getaway with Whistler.com for Flexible Cancellation and our Price Match Guarantee. Want to win a winter trip for two to Whistler? Check out our Drop In to Winter contest.